Gateway Haunted Playhouse is the best place in New York to enjoy this spooky holiday no matter how old you are. From kid-friendly attractions to haunted adventures that could very well turn your hair white, this staple of All Hallows Eve has something for every member of the family. 
While there will be a few COVID-19-related changes this year in regards to safety regulations and social distancing, one thing about Gateway Haunted Playhouse won't change – they'll still deliver the kind of Halloween fun that has made them the preeminent Halloween destination for families for years.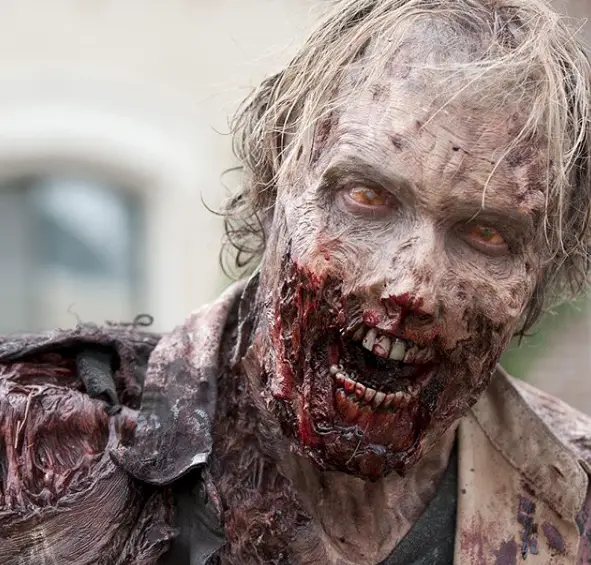 Gateway Haunted Playhouse is Bigger and Better Than Ever
Although you might think this past year would have had this New York haunted Halloween institution on the list of places that have downsized, this Halloween Mecca is bigger than ever this year. They're offering a haunted drive-through trail, a walking trail, a daytime adventure for kids that has more age-appropriate scares, and even drive-in movie nights all the way through Halloween night. 
The Forgotten Road Drive-Through Trail 
The Forgotten Road is the newest addition to Gateway Haunted Playhouse, and it's designed to give guests all the Halloween scares they want and none of the COVID scare that they definitely don't want. 
This Gateway Playhouse haunted house is actually a one-and-a-half-mile drive-through haunted trail. It was designed to give the best Halloween experience possible and keep everyone safe and feeling secure. 
Paul Allan, creative director of Gateway Haunted Playhouse said The Forgotten Road Trail was their creative take on the traditional haunted house that offered a way for attendees to get that Halloween experience without ever touching the outside world. 
The event warns drivers to keep their windows rolled up and their doors locked. After all, the trail tells the story of a 40-year-old cold case called the Campground Massacre. It has an added layer of spooky fun with a live broadcast over the radio that challenges people to solve the mystery before they reach the end. 
The Forgotten Road launched on Saturday, October 2nd and will continue through Halloween night.
Admission is just $50 per carload. That's a pretty good deal. 
Brigand's Run 
Brigand's Run is a unique mix of Halloween scares and theatrical performance. Held on the ground of a regional theater and using professional actors, this trail's premise is that it's home to undead pirates from the swashbuckling past. It's a ton of fun, and a unique spin on the Halloween experience. 
The trail opens Friday, October 9th and continues all the way through Halloween. 
Admission is $20 per person. Groups are limited in size from two to seven people, and you must choose a specific time to attend. 
Not So Scary Kids Adventure 
Younger kids might not appreciate bloody murder and horrific zombie pirates. If so, the Not So Scary Kids Adventure is the perfect Halloween treat. This walk is designed for the younger kids through and through. It features silly creatures and funny trick in lieu of murderous creatures and jump scares. Along the way, family-friendly music fills the air, and the kids get a treat at the end. 
It's open from 10 AM to 4 PM, and admission is $10 per person. Half of the proceeds go to the theater to help it remain in place through this financial turmoil. 
Drive-in Theater 
All this summer, Gateway Haunted Playhouse has been showing movies on what it calls the "largest outdoor projection surface on Long Island". Gateway is offering tons of Halloween treats on film with horror movies that feature blood, guts, supernatural horror, zombies, and more. It's not all gore and frights, though. There are great films for the family to enjoy together, as well. 
Opening night will see a double feature of Coco at 7 PM and then, at 9 PM The Sixth Sense. Slated future films include Cabin in the Woods, Alien, Blair Witch Project, and Texas Chainsaw Massacre.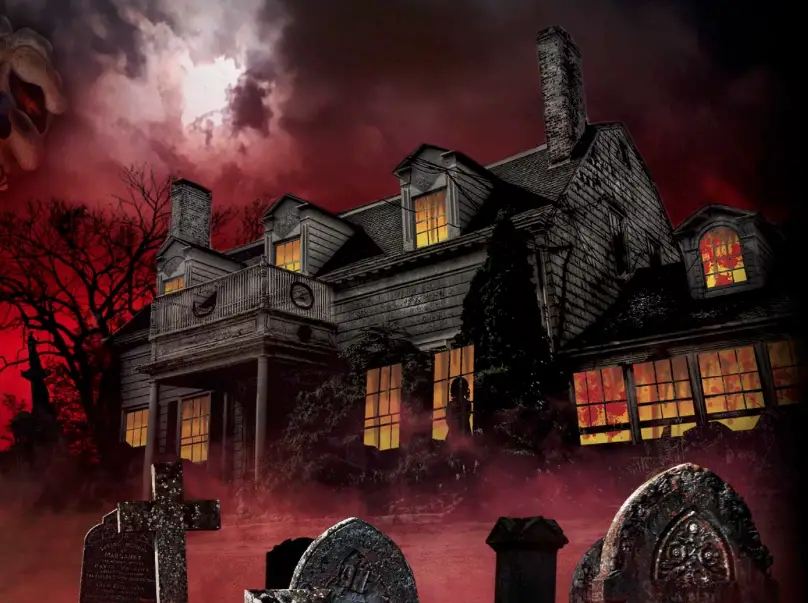 Fun For The Whole Family
Whether you're interested in a night of blood and gore or a more family-friendly affair of fun trails or a drive-in movie (when kid appropriate) Gateway Haunted Playhouse has exactly what you're looking for this Halloween. 
You can add this to your list of awesome things to do on the East End this autumn! Don't forget about Halloween fun including haunted houses, corn mazes, pumpkin picking, and apple picking, too!
Hours: 7 PM – 10 PM Thursday and Sunday. 7 PM – 11:30 PM Friday. 
215 S Country Rd, Bellport, L.I., NY 11713
Find out more by calling 631-286-1133 or visit gatewayshauntedplayhouse.com