Looking for Long Island breweries? Now is the best time in U.S. history to be a craft beer lover. Brewery start-ups are exploding across America, so I'd love to talk about Long Island breweries in a little bit.
According to CraftBeer.com, the U.S. now has more beer styles and brands to choose from than any other market in the world. As of 2020, more than 8,000 breweries are responsible for the beer brands available in the U.S.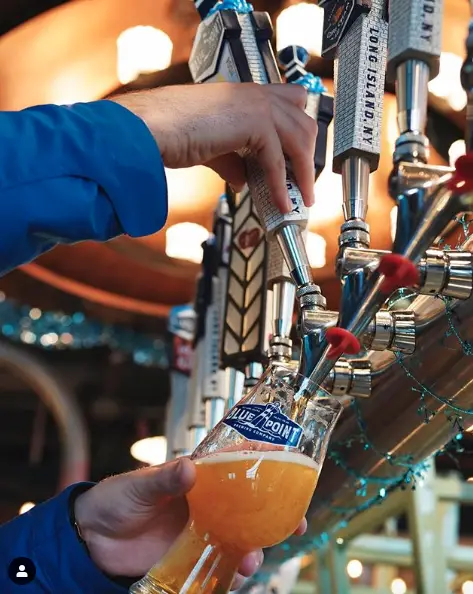 Long Island Breweries
Long Island beer is growing like it never has in its history. Over the past decade, the number of Long Island breweries has grown almost exponentially. From just a handful to over 40 and counting, the term craft beer Long Island has really begun to mean something.
As of last year, New York State has the second most craft breweries nationwide after California. Suffolk County has the most breweries of any county in the state with more than 40.
Nine breweries on Long Island opened new taprooms in 2019 alone with more to come in 2020 and beyond!  
While there are more and more Long Island breweries serving great Long Island beer, which are the best ones for you to visit. The really depends on a lot of factors, but most importantly what you like the most.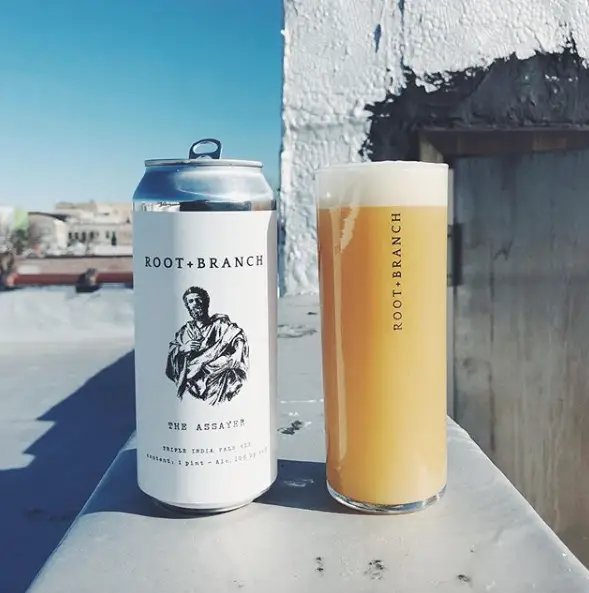 Long Island Beer
For quite a while, like the rest of America, Long Island beer was defined by mass-market, family standard light lager beers. You know the names…Bud Light, Coors Light, Miller Lite.
While these beers are fine and serve their purpose, I love the fact that regions in this country are going local. Just like the locavore food movement of the different terroirs in the wine world, areas like Long Island are developing their own sense of place and culture.
Breweries are popping up all over the island, from Nassau County all the way to "The End" of Montauk. Even though breweries are opening up all over, there are some clusters like Bay Shore, Riverhead, Holbrook, and Oceanside that have 3 or more breweries that you can visit!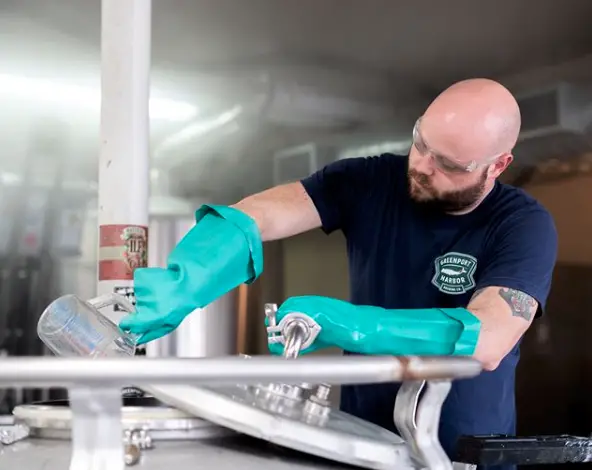 Take a Tour
One great way to really get a feel for a brewery would be to take a tour. Check ahead to see when each brewery is open. From the massive new 54,000 square foot Blue Point Brewery to much smaller, simpler breweries, there's something for everyone.
When you visit, you will get a chance to see how each beer is brewed, bottled, and more. It's a fascinating look into how those delicious suds get into your pint glass, can, or bottle.
Taste the Beer
When you visit a brewery you are mainly there for one thing…to drink beer. And that's just what you will do! Visiting a tasting room affords you the opportunity to try a wide range of beers, many only available for limited times and only at the tasting room.
I prefer to order a flight of small glasses (usually four ounces each) so I see what I like and don't like. Then, get a pint to two (or more). If you really love something, you can also probably take home a crowler, growler, or cans and bottles of your favorite.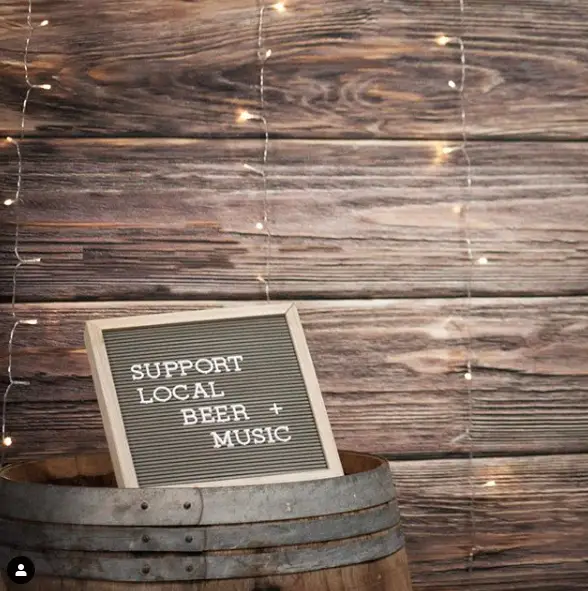 Food and Music
While it's all about Long Island craft beer, visiting a brewery is also about having a good time. To me (and to many) that means eating some good food and hearing some good tunes. Even playing some fun games (corn hole anyone).
Many LI breweries have kitchens but more seem to partner with food trucks to provide visitors with food that pairs well with beer.  Many LI breweries also regularly feature live music in their tasting rooms. Check out their sites or social media to get all the details, event calendars, and more.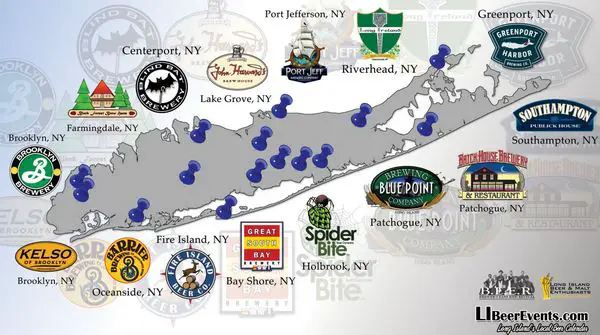 The Long Island Brewery List
Here's your current and ever-growing (at least 6 more Long Island breweries are in the works as of today, 2020!) Long Island craft beer and brewery guide. This list is ever-growing and changing…and that's a fantastic thing!
***Check Out What's New In Long Island Brewing for 2020 and 2021!!!***
Nassau County
North Shore
Mid-Island
Barnshed Brewing (Hickville)
Black Forest Brew Haus (Farmingdale) – CLOSED
Lithology Brewing Company (Farmingdale)
South Shore
Suffolk County
North Shore
Holbrook/Bohemia
Bay Shore and Islip
Riverhead and North Fork
Patchogue and South Shore
South Fork and Shelter Island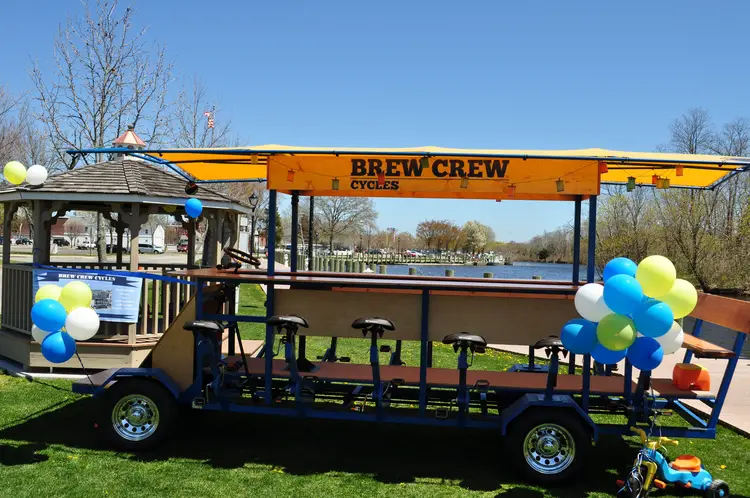 Long Island Brewery Tours
If you're like me, part of the fun is seeing all the different spaces and experiencing all that craft beer Long Island has to offer. Perhaps one of the easiest and best ways to do this is to take a brewery tour!
Check out my list of the Absolute Best Long Island Brewery Tours!
I love going to breweries, it's something I do a fair amount with my friends. While I haven't been to nearly all of these, I do know that whether the beer is the best or the place is the nicest…or vice versa, it always ends up being a great time. Plus, you get to support some passionate people putting their hearts and souls into their craft. And it's local. That's always something to celebrate.
More About the Beer
If you can't make it out for a tour, be sure to look into beer delivery!
Check Out What's New In Long Island Brewing for 2020 and 2021!!!
Read more about some of the best Long Island craft beer around!
More From The Long Island Local
Maybe grab a freshly brewed beer at these Long Island breweries!
And how about all the wonderful Wölffer Estate Vineyard events and tastings?! Or maybe check out some Long Island oyster farms! How about these guides to Long Island Coffee Shops and Long Island coffee roasters!! Check out these 16 Long Island Boardwalks! Take the ferry over and enjoy these Fire Island restaurants! Let's not forget about the best tacos on Long Island and these 32 great Long Island pizza places either!! Here are 21 great spots to enjoy Long Island Gelato!
Be sure to find out about more things to do on Long Island as well as more great spots to eat and drink! Maybe take a stroll in one of these amazing Long Island arboretums and gardens! There are even this great Long Island kayaks and paddleboard guide to exploring!
Long Island Farm Guides To Explore
Suffolk County agriculture includes over 560 farms with 4,600 people that generate more than $226 million in sales annually. Long Island knows farming as well as Long Island farmland preservation!! How about enjoying some wonderful Long Island hiking trails!
Check out more Long Island Farm coverage on The Long Island Local!
Explore our Guide to organic farms on Long Island and our Guide to CSA on Long Island.
Read about great events like the Tulip Festival at Waterdrinker Farm and all that the Golden Earthworm has to offer!
What about this massive list of Long Island farmers and farms you need to visit!
How about Long Island Oyster Farms, the last Long Island Duck farm, or the only fresh American snail farm Peconic Escargot!
When the season's right, explore our Long Island Christmas Tree farm guide and our list of great Long Island pumpkin picking farms!
Check Out Long Island Wine
If you're in the mood for great wine, be sure to check out our Complete List of Long Island Wineries and Long Island Vineyards.
Check out the absolute best Long Island Wine Tours!
If you can't make it to a tour, why not do some wine tasting at home with Bedell Cellars!
I know you're getting hungry, so be sure to also check out the best wineries on Long Island for some great food!
While you're in the area, be sure to check out these 9 relaxing things to do in the North Fork!
When you're done with all of this wine drinking and relaxing, how about making it a weekend? Here are 10 great North Fork Long Island hotels to enjoy as well.
Things To See and Do on the South Fork
I always recommend seeing as much of the South Fork as possible!! 
The Hamptons and Montauk is a world-renowned beach resort destination for good reason! There is just so much to see, do, and enjoy! Here are just a few of them:
Check out this Guide to the Best Beaches in Montauk! Also, check out this Guide to The Hamptons best beaches!!
Check out some luxury homes in The Hamptons!
Maybe you will love it so much, you'll want to check out some Hamptons wedding venues!
Enjoy some of the world-class, amazing art in The Hamptons!
While You're Enjoying the Outdoors
Be sure to find out about more things to do on Long Island as well as more great spots to eat and drink and wonderful places to stay on Long Island!
Check out this guide to Long Island driving ranges, including this feature on the popular Heartland driving range! Go have fun at one of these great Long Island skate parks!
Make It A Weekend
The East End of Long Island is a really special spot. If you think you'd want to check it out and maybe even stay a while…that wouldn't be such a terrible idea.
If you wanted to consider different options for staying on Long Island, be sure to check out these great places to stay in Montauk, 11 Hamptons hotels, 10 North Fork Long Island hotels, and this Guide to Sag Harbor hotels! Enjoy reading up on and hopefully exploring these wonderful Shelter Island hotels and let me know if you decide to make it a vacation!