Are you looking for fresh escargot raised and farmed in America, like Peconic Escargot? There are many great farms on Long Island's land, including Long Island Oyster Farms, one last duck farm, Christmas Tree farms, pumpkin patches, and apple orchards! But isn't it great to also support Long Island-raised and farmed escargot, too??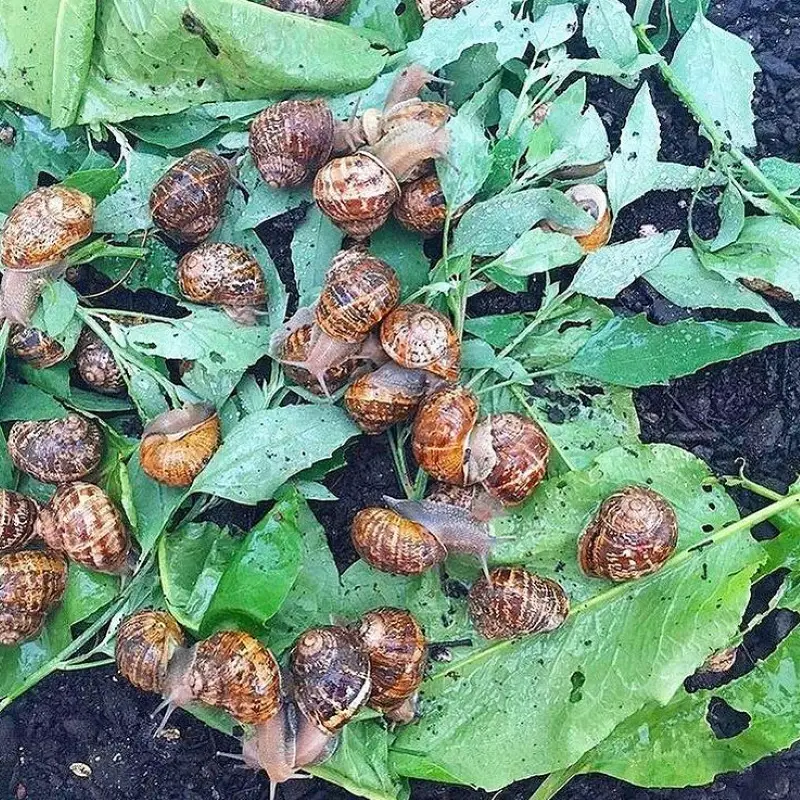 Peconic Escargot
The farm was established in 2013 when its owner, chef Taylor Knapp, couldn't fresh snails anywhere in the USA. There were frozen and canned ptions, but he wanted to use fresh snails to create his special escargot dish. So he decided to grow them himself.
Always Fresh
The snails grown on the farm are called Petit Gris. They are juicy, tender, and meaty. And the best thing about them is, they come to you completely fresh and raw, never canned or cooked. High heat processing makes the snails tough and rubbery and can lead to loss of nuanced flavors. Often additional sodium is added for preservation.
Raised Well
The snails are raised on a top-notch diet of wild foraged greens like dandelion, burdock, clover, sorrel, and others. This is all the good stuff and pretty much exactly what the would be eating in the wild anyway. Once the snails are ready for processing, they're finished on a diet of herbs like mint, basil, and tarragon. Those herbs become prominent nuances in the snail's ultimate flavor profile.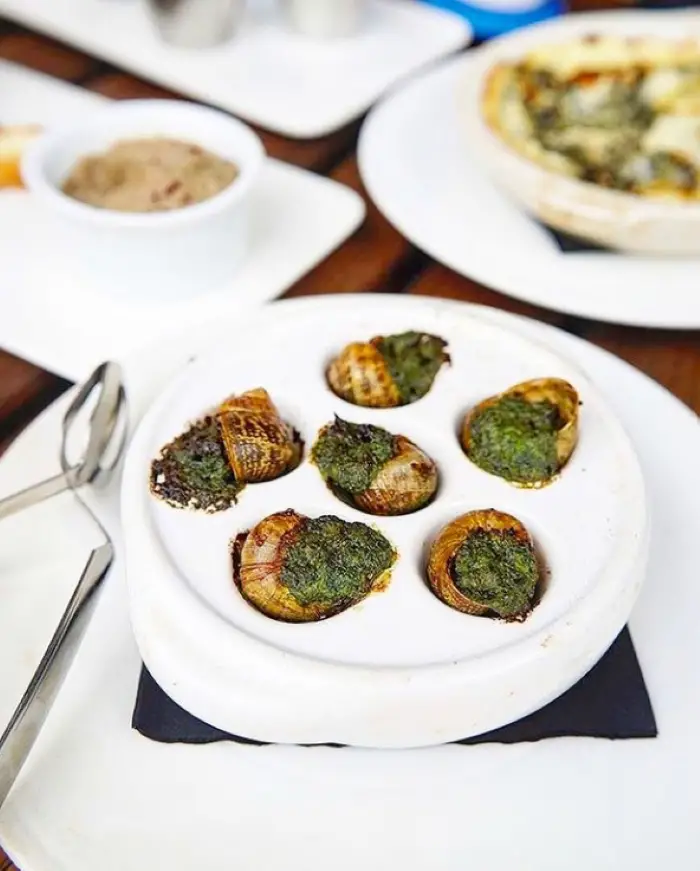 Order and Enjoy!
There are several ways for you to get your hands on this deliciousness. There is the online shop that sells snails, snail caviar, and the Hampton Oyster Company's oysters. You can have your order delivered to your home or pick it up from the farm yourself. Also, you can visit some of the LI retail shops that sell the Peconic Escargot products. 
Cutchogue, L.I., NY
To find out more about Peconic Escargot, visit https://www.peconicescargot.com/ or call 855-237-2274.