Are looking for Shelter Island Restaurants to try? If so, then you came to the right place! Check out this list of the spots you would want to visit while on Shelter Island!!
Shelter Island Restaurants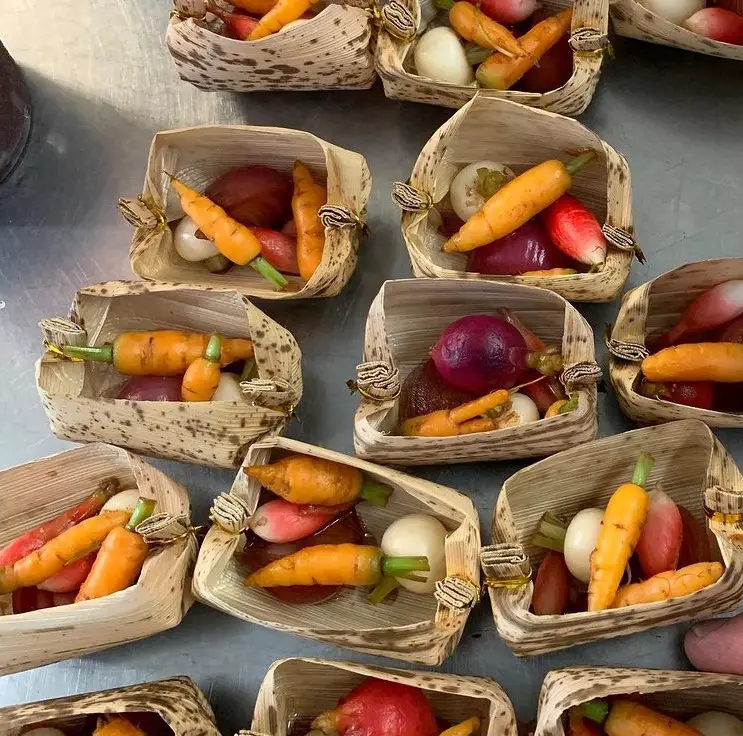 18 Bay
18 Bay Restaurant is owned and operated by Chefs Elizabeth Ronzetti and Adam Kopels. They serve a four course Italian inspired Chefs menu that is a direct reflection of the local markets. Dinner begins with four different antipasti, followed by a handmade pasta, a choice of entree and dessert. The menu changes every week.
They make handcrafted cocktails using organic syrups, serve local wine including two on tap, as well as international wines from small producers. 18 Bay offers a vegetarian menu and accommodate for any allergies or aversions and look forward to sharing with you our interpretation of the best of our terroir.
Originally built in 1893 by Marcus Duval, a decorated Civil War hero whose family had been on Shelter Island for generations, the history of the building connects us to the deep roots of Shelter Island. Originally named for its operators, Duval and Payne's was the original Post Office and General store for the community, where residents came for everything from lamp oil to ice and even fresh meat from the butchery. The building has gone through many renovations since, but maintains the beautiful original glass windows and distinctive charm that add to the experience of dining at 18 Bay.
All of the pasta is handmade at 18 Bay. The menu is subject to change upon availability. Their fish, produce, flowers, eggs, poultry, fruits, and cheeses are purchased locally at Southold Fish Market, Sang Lee Farm, Condzella's Farm, Wickham's Fruit Farm, I&Me Farm, Island Time Farm, Sylvester Manor Farm, Terry's Farm, Latham Farm, Feisty Acres, Wesnofski Farm, Catapano Dairy Farm.
23 N. Ferry Rd (Rt 114), Shelter Island, L.I., NY 11964
Find out more by visiting 18bayrestaurant.com or by calling 631-749-0053.
The Chequit Inn
COMING SOON: three new restaurants created with Noah Schwartz. As first reported by The Northforker:
The main floor space will feature a noodle, sushi and sake bar. The cafe and outdoor area will serve coffee with a light menu and turn into a wine bar in the evening. A sample menu from both of these restaurants will be available for outdoor dining starting June 1, and the sushi restaurant will open in full along with the main hotel later this summer.
The downstairs tavern space, meanwhile, will serve comfort food year round and will open at a later date.
The working name for the sushi restaurant is Weakfish, the English term for the fish indigenous people on the island called chequit. "I've always wanted to have a noodle, sushi and sake bar, and Noah was really excited about that too — and so are a lot of people, just to have that on the island," said Soloviev, who sought out Schwartz after becoming a regular at Noah's.
23 Grand Ave Shelter Island Heights, L.I., NY 11965
Find out more by calling 631-749-0018.
Commander Cody's
Commander Cody's Seafood is a fresh fish market featuring a live lobster tank. We have a variety of local fish and shellfish as well as fish from the Gulf Coast. Take-Out style dining with tables available inside and picnic tables on our covered patio. Summer Menu features Lobster Clambakes, perfect for sunsets at the beach. Lobster Rolls available summer season only. 
41 Smith St, Shelter Island, L.I., NY 11964
Find out more by visiting facebook.com/ShelterIslandFishMarket or by calling 631-749-1851.
The Dory
The Dory seafood/American restaurant was founded as John's Marine Bar in the late 1920s. Jack Kiffer is the proud owner of the Dory, an honor he inherited from the previous owner, Dick Edwards, literally upon his death in 2002. Dick, whose father was a U.S. Steel vice president, had his family vacation on Shelter Island for years. It seems that Edwards lent Mal Neval the money to purchase the Dory from legendary owner Eddie Langbine in 1964. After a few years, Neval decided he didn't want to spend all his time at the Dory so he transferred ownership to Edwards who ran it from 1971 to 2002. Upon the death of Edwards, Kiffer took over The Dory and lovingly restored her and expanded the little bar into a roomy restaurant over the water.
185 N Ferry Rd, Shelter Island Heights, Shelter Island, L.I., NY 11965
Find out more by visiting facebook.com or by calling 631-749-4300.
Elli's Country Store
Elli's Country Store is a popular, well established Convenience Store and Deli that has been serving the community and surrounding areas for several years. The spot offers everything from beer, cigarettes, lottery, snacks and much more.
This convenience store takes pride in it's deli sandwiches, specialty coffee's, homestyle breakfast and affordable pricing. Their staff is friendly and ready to help you find the items you need. Perfect for when you need a tank of lunch, a snack and a beer or a lottery ticket in Shelter Island.
35 S Ferry Rd Shelter Island, L.I. NY 11964
Find out more by visiting elliscountrystore.com or by calling 631-749-2844.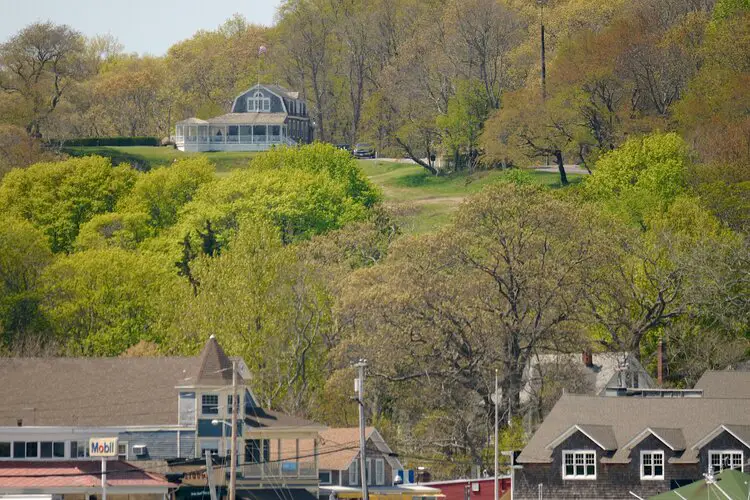 Flying Goat at the Shelter Island Country Club
The Flying Goat Restaurant is located at historic Shelter Island Country Club. 2021 will mark 119 years of continuous operation of the club which is recognized on the National Register of Historic Places. The club was originally founded in 1901 as a private golf club for Shelter Island Heights property owners who came to spend their summers on Shelter Island. The club became public in 1942 and has been enjoyed by generations of locals and visitors.
Come enjoy this beautiful, and historic place with us. Join them for a meal or sip a cool drink while taking in the panoramic views from one of the highest points on Shelter Island.
26 Sunnyside Drive, Shelter Island Heights, L.I., NY 11965
Find out more by visiting flyinggoatrestaurant.com or by calling 631-749-5404.
The Islander
A classic family restaurant specializing in classic comfort food for the whole family. Open for breakfast and lunch 7 days a week year round, evenings vary depending on the season. Cash or Venmo only, no credit cards.
63 N Ferry Road, Shelter Island, L.I., NY 11965
Find out more by visiting theislandersi.com or by calling 631-749-1998.
Isola
Opened in June 2017, Isola means island in Italian.   Isola represents the marriage of modern Italian cuisine and seasonal dishes featuring the freshest ingredients the East End has to offer, giving guests a true taste of Shelter Island living, with a Mediterranean flair.
Isola's wine list presents the best of Long Island's wine country, accompanied by favorite European vintages.  The cocktail menu is curated to complement not only the cuisine, but Shelter Island's relaxed and inspiring atmosphere.
This 140 seat restaurant features indoor and outdoor seating, a traditional bar, and open air pizza kitchen overlooking the dining room.  Guests may choose to dine in the lively main dining room, spacious bar, side patio, or street front on the scenic front porch overlooking the Historic Shelter Island Heights District.
15 Grand Avenue, Shelter Island Heights, L.I., NY 11965
Find out more by visiting isolany.com or by calling 631-749-9036.
Kyle's
This eclectic spot offers breakfast, lunch, Sunday brunch, takeaway and catering options. There's a large assortment of homemade baked goods, delicious daily baked breads and specialty coffee drinks. There's also an Italian food menu including pizzas.
27 N Ferry Rd, Shelter Island, L.I., NY 11964
Find out more by visiting facebook.com/kylescooking and kylescooking.com or by calling 631-749-0579.
Maria's Kitchen
Mexican home cooking with fresh ingredients and authentic flavors. Also offering wraps, burgers, juices, and smoothies.
55 N. Ferry Rd, Shelter Island, L.I., NY 11964
Find out more by visiting mariaskitchenshelterisland.com or by calling 631-749-5450.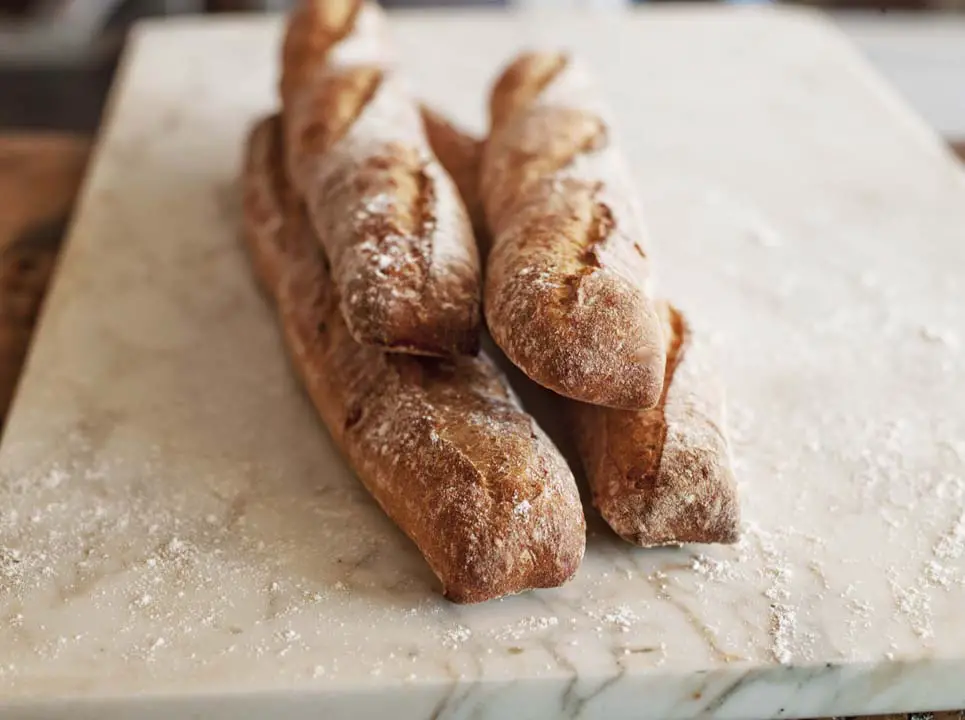 Marie Eiffel Market
Marie Eiffel Market is your local café and market for fresh baked goods, organic produce, groceries, artisan meats, imported cheeses, locally-sourced fish, chef-prepared deli sandwiches, salads, and hand-rolled pizza right here on Shelter Island.
Bring their fine foods home with you, stay and enjoy our café. Real food and delicious, authentic French items and more. Open for breakfast, lunch, and dinner with a beautiful waterfront deck to enjoy.
184 N. Ferry Road, Shelter Island, L.I., NY 11965
Find out more by visiting marieeiffelmarket.com or by calling 631-749-0003 or text orders to 212-945-8492.
Osprey Bar & Lounge at The Shelter Island House
Gather with friends and neighbors to enjoy bar bites, cocktails and camaraderie. They offer a complimentary eye-opener grab-n-go breakfast each morning which can be enjoyed in the comfort of your room, in their gazebo or on the go.
11 Stearns Point Road, Shelter Island Heights, L.I. NY 11965
Find out more by visiting shelterislandhouse.com or by calling 631-749-5659.
The Pridwin Restaurant
The Pridwin bar, deck and dining room overlook one of the most beautiful natural scenes on the East Coast.  In season, they serve breakfast, lunch, cocktails and dinner daily and much of the fish served is Pridwin caught. Their menus change daily to ensure the freshest seasonal local ingredients. Don't miss their famous Wednesday Night Cookouts with live music!
CURRENTLY CLOSED FOR RENOVATIONS. Hotel to re-open in 2022.
81 Shore Rd, Shelter Island Heights, L.I. NY 11965
Find out more by visiting pridwin.com or by calling 631-749-0476 or 800-273-2497.
Peeko Oysters
Ok, so many Peeko Oysters isn't quite a restaurant per se'. Harvested daily in Little Peconic Bay on Long Island's pastoral North Fork, Peeko Oysters are available for pickup.
58 N. Ferry Rd., Shelter Island, L.I., 11964
Find out more by visiting peekooysters.com or by calling 631-408-7281.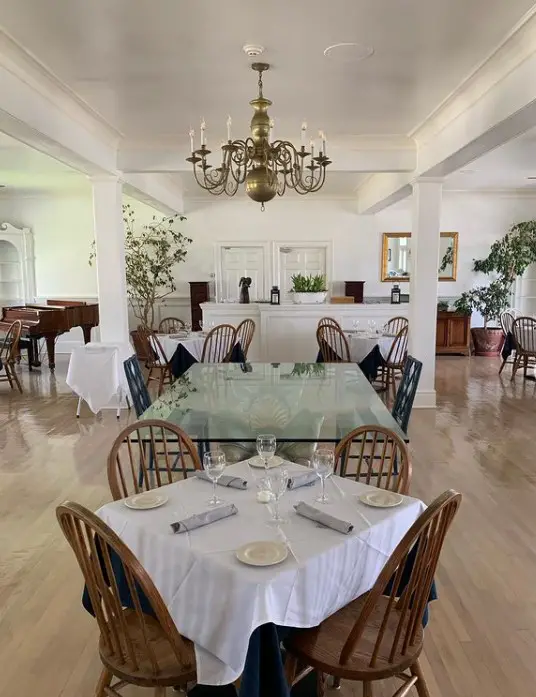 Ram's Head Inn Restaurant
While the hotel is still undergoing some renovation work, the restaurant has recently reopened!
108 Ram Island Dr, Shelter Island Heights, L.I., NY 11965
Find out more by visiting theramsheadinn.com or by calling 631-749-0811.
Salt
SALT opened in 2012 and was designed as a come as you are restaurant with a focus on fresh and local foods, that anyone can enjoy. They wanted to create a place they would want to go for dinner or drinks and find friendly service from other people who live and love Shelter Island. They treat locals like celebrities and celebrities like locals! Their second restaurant, PORT, is also open in Greenport.
63 South Menantic Rd., Shelter Island, L.I., NY 11964
Find out more by visiting saltshelterisland.com or by calling 631-749-5535.
Shelter Island Craft Brewery
This is a small craft brewery specializing in small batch brews made with local ingredients. Each brew is lovingly concocted and made by owner/brewer Jim Hull.
55 N. Ferry Rd, Shelter Island, L.I., NY 11964
Find out more by visiting shelterislandcraftbrewery.com or by calling 631-749-5977.
Shelter Island Heights Pharmacy
The Pharmacy has an original old style lunch/soda fountain counter that serves very good breakfast and lunch as well as standards like milkshakes, hamburgers and yummy grilled cheese sandwiches cooked on a proper luncheonette flat griddle.
A typical old fashion feel when you walk in. A pharmacy, a clothing, a gift stop. Off to the other side is an old soda fountain where normally you can sit in the spinning stools and have an ice cream soda. 
19 Grand Ave, Shelter Island Heights, L.I., NY 11965
Find out more by visiting shelterislandpharmacy.com or by calling 631-749-0445.
Shelter Island Slice
Frankie's family has deep restaurant roots on the east end of Long Island. Originally from Sicily, Pietro + Salvina Gambino were the first to cross the Atlantic in the late 1960s creating and managing a number of great places.
Shelter Island Slice welcomes you to the latest chapter. Frankie has curated a simple menu with classic sandwiches, salads, and pizza in a cozy, family friendly atmosphere.
3 North Ferry Road, Shelter Island, L.I., NY 11964
Find out more by visiting shelterislandslice.com or by calling 631-749-9292.
STARs Cafe
A 15 year old staple open 364 days a year (Christmas day reserved for family), this establishment never sleeps. A mom-and-pop operated shop has become a popular spot for casual get-togethers, prime spot for an amazing fresh cup of organic coffee, hot out-of-the-oven muffins and croissants, or full breakfast and lunch with your family and friends.
Locals Pepe Martinez and his wife Lydia Martinez Majdišová run this cafe' creating warming soups in the winter, fresh salads and refreshing iced coffees in the summer and consistently great coffee every day, their café is an important part of Island life; a place where people gather to catch up, to gossip and to meet new friends.
17 Grand Ave, Shelter Island Heights, L.I., NY 11965
Find out more by visiting starscafeshelterisland.com or by calling 631-749-5345.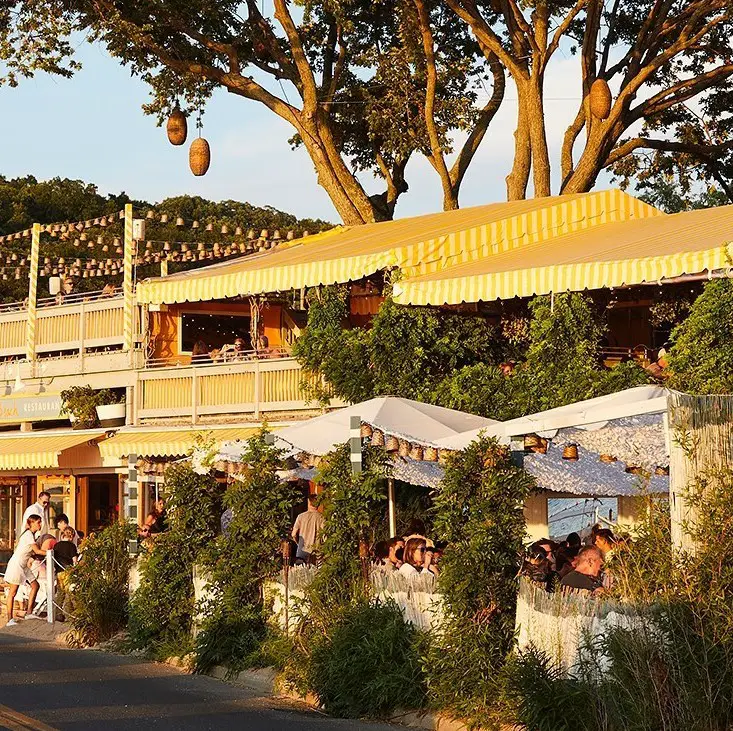 Sunset Beach Restaurant
Sunset Beach is a very unique spot on Long Island, but maybe not as much on the French Riviera. When seated in the seaside restaurant of the Sunset Beach Hotel, you may momentarily think you're in France. So much about this beautiful spot is decidedly Gallic, from the restaurant to the music to the overall feel and vibe of the place. Many of the employees and guests seem to be French or European. Even the look and feel of Sunset Beach itself has that Riviera look and feel.
The Euro chic hotel was opened in 1997 by hotelier André Balazs and every room has a private sundeck with water views. The hotel has a restaurant, bar, rooftop lounge and a small boutique right on the beach. Heads up, nudity is allowed.
35 Shore Rd., Shelter Island, L.I., NY 11965
Find out more by visiting sunsetbeachli.com or by calling 631-749-2001. 
The Tuck Shop
This is a classic ice cream shop in the heart of Shelter Island. This family-owned local ice cream shop that's been in business for over 30+ years! Open all summer long!!
75 N Menantic Rd, Shelter Island, L.I., NY 11964
Find out more by visiting facebook.com or by calling 631-749-1548.
Vine Street Cafe
Whether it's building a dish or creating a new product for our market, they make food with integrity by starting with the highest quality ingredients and avoiding shortcuts. Vine Street make things from the ground up-intensely perfecting layers of flavor until they are just right. Local farmers, fishermen and winemakers supply their bounty and they create seasonally influenced menus that reflect these great resources and time honored culinary techniques.
Terry Harwood and Lisa Murphy, co-owners, Chefs and partners in life and business have devised a formula that is driven by their passion for the details and hands on approach to everything. Staff and customers alike feel they are a part of the family; making Vine Street Café a very special destination on the East End of Long Island.
Check out their restaurant, food market, Bottlehouse prepared foods, and their Little Wine Shop, too!
41 South Ferry Road, Shelter Island, L.I., NY 11964
Find out more by visiting vinestreetcafe.com or by calling 631-749-3210.
Shelter Island Information
Find out more about Shelter Island, it's different towns and more by checking out this page that includes a handy Shelter Island Map!!
Shelter Island is…an island. One of the things that makes it so unique, peaceful, and quaint is that there are no bridges linking to the island. Shelter Island is only accessible by the Shelter Island Ferry. The North Ferry connects to Greenport on the North Fork. The South Ferry connects to North Haven on the South Fork.
On the island, car service is available from Shelter Island Go-Fors. Bikes can be rented from Piccozzi's Bike Shop.
Places to Stay on Long Island
Shelter Island is a really special spot. If you think you'd want to check it out and maybe even stay a while…that wouldn't be such a terrible idea. Enjoy reading up on and hopefully exploring these wonderful Shelter Island hotels and let me know if you decide to make it a vacation!
If you wanted to consider different options for staying on Long Island, be sure to check out these great places to stay in Montauk, 10 Hamptons hotels, 10 North Fork Long Island hotels, and this Guide to Sag Harbor hotels! Shelter Island is right smack in the middle of all these fantastic East End towns!
Check Out Some Long Island Wine
While you're on Shelter Island, you're so close to Long Island Wine Country! It's another great part of visiting the island. If you're in the mood for great wine, be sure to check out our Complete List of Long Island Wineries and Long Island Vineyards.
Check out the absolute best Long Island Wine Tours!
If you can't make it to a tour, why not do some wine tasting at home with Bedell Cellars!
I know you're getting hungry, so be sure to also check out the best wineries on Long Island for some great food!
While you're in the area, be sure to check out these 9 relaxing things to do in the North Fork!
When you're done with all of this wine drinking and relaxing, how about making it a weekend? Here are 10 great North Fork Long Island hotels to enjoy as well.
More From The Long Island Local
Maybe grab a freshly brewed beer at these Long Island breweries and when you've had your fill of vino!
The bounty of great food on Long Island seems endless! From great steakhouses on Long Island to great Greenport restaurants to Long Island lobster rolls and Long Island bagels, there's so much to enjoy. And how about all the wonderful restaurants on the water Long Island?! Or maybe check out some Long Island oyster farms!
Be sure to find out about more things to do on Long Island as well as more great spots to eat and drink and wonderful places to stay off of Shelter Island!