You've come to the right place if you are looking for the best wineries on Long Island for great food!
The best wineries on Long Island are doing their best to not only create great wines, but to give their customers great food to match. I mean, what goes better with great wine than great food, right?
Long Island wineries are already producing very crisp, low alcohol, food-friendly wines, so why not look for the best places to enjoy some well-paired food!
Here are some of best wineries on Long Island to check out if you're looking to grab a tasty bite with that delicious wine.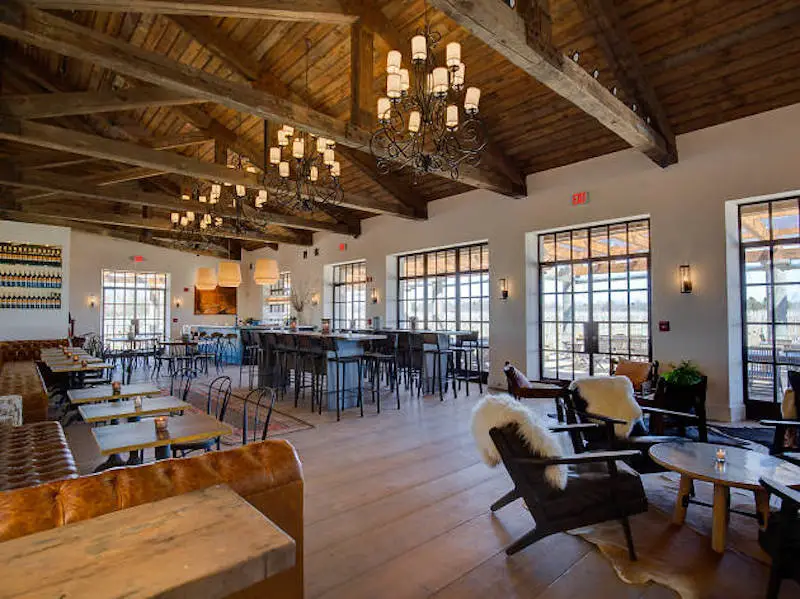 Wölffer Estate Vineyard and Winery
The newly designed tasting room is fantastic, cozy and chic. It's the perfect setting to enjoy some wine, admire fields of grapes, and appreciate the good life the Hamptons have to offer. The outdoors Wine Stand is a wonderful place to hang out as well, with an even more laid back vibe and feel.
Outside food is not permitted at any of the locations but the winery does offer a wonderful selection of small plates and cheese and charcuterie boards featuring local, seasonal products.
It's the perfect pairing, really. You will feel as if you are in the European countryside, Napa, or just plain old Utopia. Ah, LI wineries are great.
139 Sagg Road, Sagaponack NY 11962
(631) 537–5106
https://www.wolffer.com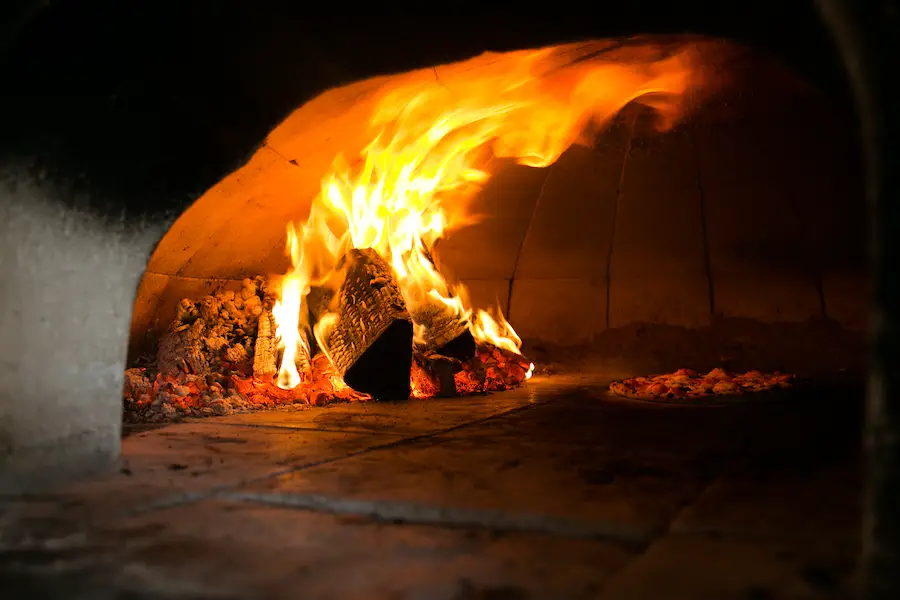 Jamesport Vineyards
Back on the North Fork, Jamesport Vineyards is offering some fantastic wood-fired NoFo pizza. It's the perfect wine pairing!
The menu boasts some unique wood-fired pizza options like margherita, spicy sopresatta and honey, and artichoke hearts, provolone, olives, basil, oven roasted tomatoes!!
There are also a number of sharable plates, including oysters, meatballs, salad, warm olives, and charcuterie. The restaurant also offers a feast option with a seasonal menu at $35 a guest for tables of four or more.
That's not all! There's Jazz in the Vines all summer long and you can even book a room at their B&B!
1216 Main Road, Rte. 25, Jamesport, NY 11947
631-722-5256
https://www.jamesportwines.com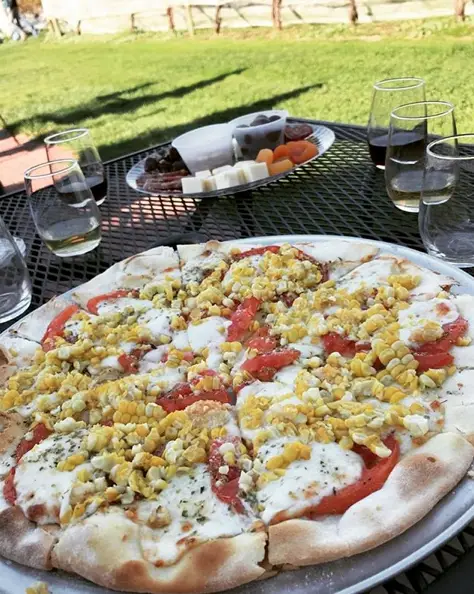 Diliberto Winery
Diliberto is like going to Italy to experience great wines and food. Enjoy their signature homemade pizza and other Italian specialties by the friendly and knowledgeable staff, the sights and sounds of Italy will surround you.
There are also often sold-out "Sundays With Grandma" dinners that include a pasta-making demonstration, Italian singalongs and a four-course meal with wine pairings for $75.
Note: Diliberto Winery is the only "Adults Only" facility on the North Fork of Long Island. No one under 21 years of age will be admitted, including children.
250 Manor Lane, Jamesport, New York
(631) 722- 3416
http://dilibertowinery.com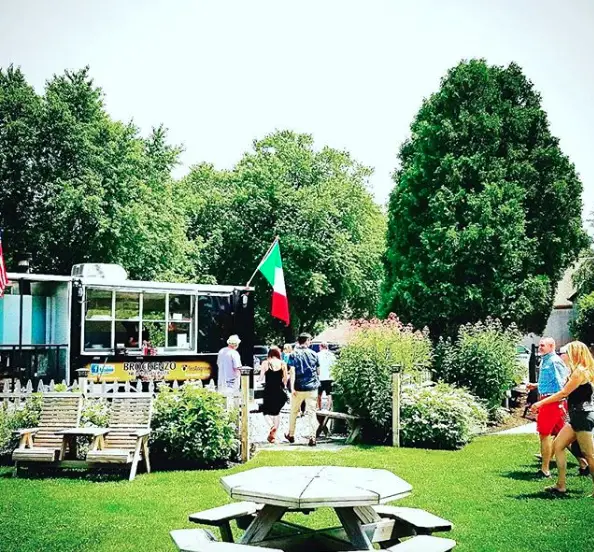 Palmer Vineyards
While Palmer doesn't have it's own kitchen, it always seems to have some awesome events and some really great food trucks come regularly. Brockenzo Neapolitan Pizza was one great one. Another, coming this March 28th, will be Cousins Maine Lobster.
5120 Sound Ave, Riverhead, NY
(631) 722-9463
http://palmervineyards.com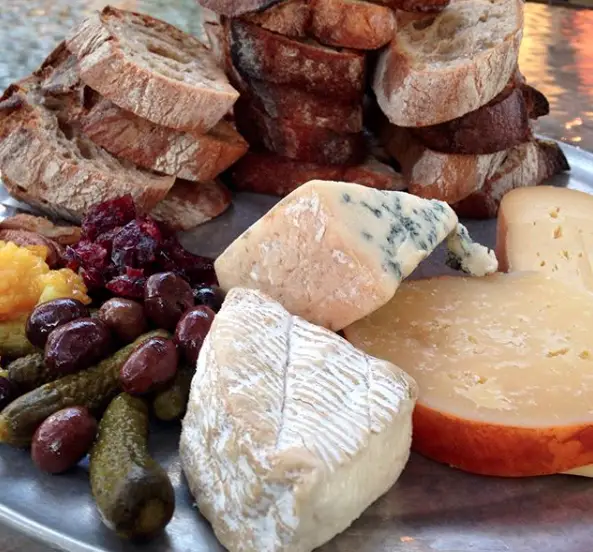 Sparkling Pointe
Sparkling Pointe creates sparkling wines in the true, traditional methode champenoise, so with these refined bubbles come very refined accompaniments.
This great winery is proud to offer a selection of New York produced products in an effort to support our local farms and small businesses.
Their food pairing menu includes a wide and varied selection if local and cheeses, caviar, nuts, chips, cookies, and more. All local and all-awesome!!
39750 County Road 48, Southold, NY 11971
(631) 765 – 0200
http://sparklingpointe.com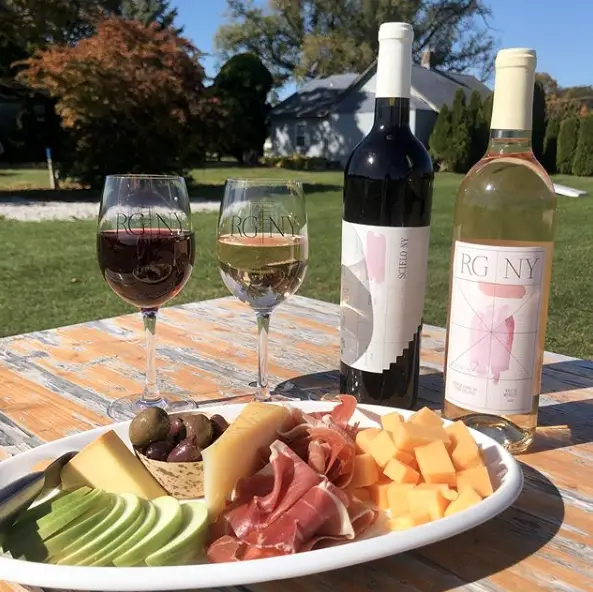 RGNY
Formerly Martha Clara, this new winery offers many unique experiences. There are many ways to pair food with their wines. One of the best may be Anakin's Garden.
The base $45 package includes: reservation of the private space for 3 hours, welcoming snacks (RG Pecans, Truffle Potato Chips, Olive Medley), a tasting of 4 wines and an additional glass of wine. More food can be added as desired.
6025 Sound Avenue, Riverhead, NY
631-298-0075
http://rgnywine.com
LI Wineries and Food
Ok, so as you can see, some of the best wineries on Long Island are fully embracing the foods that pair well with their wonderful products. This is a good thing and something we can and should really embrace.
These LI wineries and more offer such wonderful and memorable experiences, I highly recommend it. Take a Long Island winery tour while you're at it! Pairing great food with great wines in some beautiful tasting rooms and vineyards is about as good as it gets.
More Long Island Wine
If you're in the mood for great wine, be sure to check out our Complete List of Long Island Wineries and Long Island Vineyards.
Check out the absolute best Long Island Wine Tours!
If you're not in the mood to go out, how about wine tasting at home with Bedell Cellars?
While you're in the area, be sure to check out these 9 relaxing things to do in the North Fork!
When you're done with all of this wine drinking and relaxing, how about making it a weekend? Here are 10 great North Fork Long Island hotels to enjoy as well.
More From The Long Island Local
Maybe grab a freshly brewed beer at these Long Island breweries and when you've had your fill of vino!
The bounty of great food on Long Island seems endless! From great steakhouses on Long Island to great Greenport restaurants to Long Island lobster rolls, there's so much to enjoy. And how about all the wonderful restaurants on the water Long Island?! Or maybe check out some Long Island oyster farms!
Be sure to find out about more things to do on Long Island as well as more great spots to eat and drink and wonderful places to stay on Long Island!
Pin This