If you are looking for the absolute best Long Island wine tours, then you've come to the right place! There are so many wonderful Long Island wineries and vineyards to visit today, it can be overwhelming. Here's a great map to give you an idea of the area.
There are so many places to choose from and seemingly more and more each day. Whenever my friends and I really want to spend a day going wine tasting, we normally try to set up some Long Island vineyard tours. It tends to make things a lot easier to get around and experience more.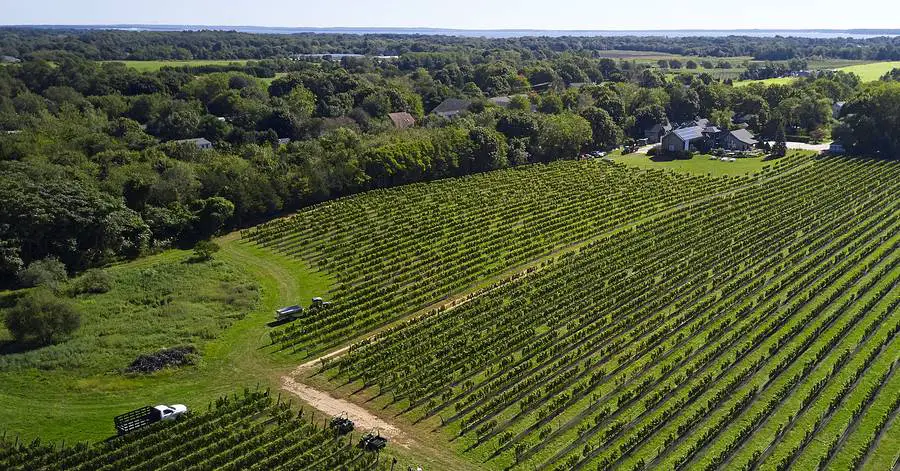 Tour and Taste
Before you visit, it's good to lay a plan out. Decide if you want to find a winery location that serves food on premise or if you will eat at one of the great restaurants close by. Maybe think if you want to go to larger or smaller places.
Here are some of the top tours available today!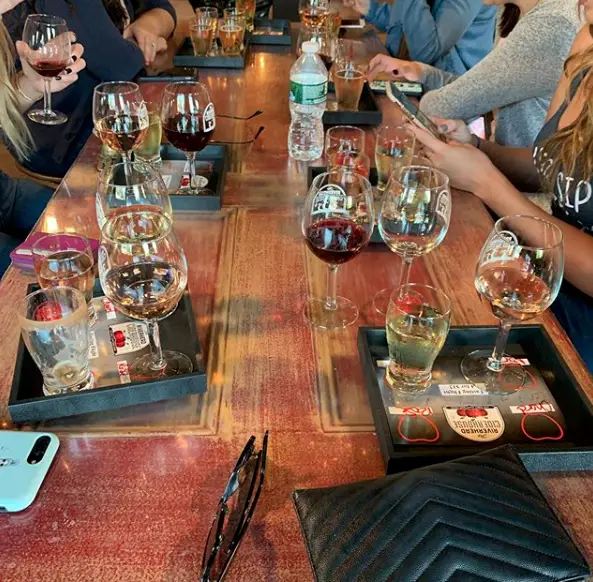 Long Island Wine Tours
Long Island Wine Tours is a full-service winery tour company started in 1998. The first of the North Fork wine tours, you can comfortably tour the East End wine country.
The company will pick you up at any location and drive you to and from the 2-3 wineries you will visit. There are a number of different tour packages depending on group size, with each stopping at Briemere Farms or Harbes Family Farms to have the opportunity to purchase locally grown produce.
Tours can last between six to nine hours and include live music, vegetables and pumpkin picking, or stop at the famous Briermere Farms for a delicious dessert. Hot or cold buffet lunch can be enjoyed, too.
Groups of 2 to 300 people can be accommodated.
 (631) 775-8686
https://longislandwinetours.com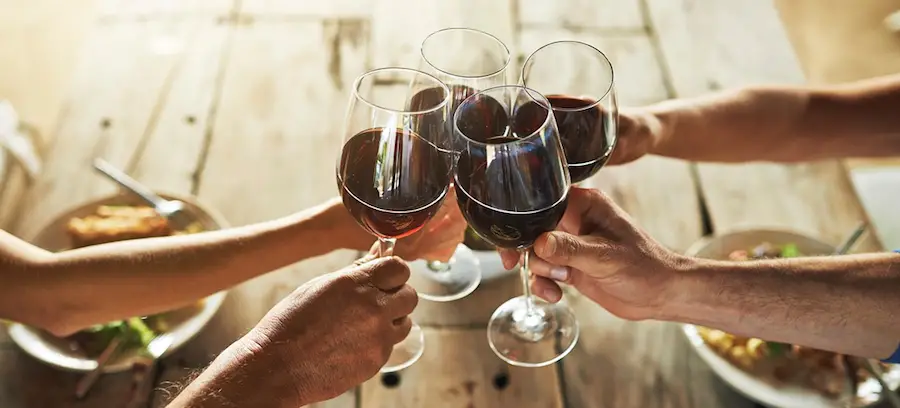 East End Wine Tasting Tours
East End Wine Tasting Tours™ creates personalized tours based on the your group. You can set up "Party" Winery tours, Bachelorette Friendly tours, wineries off the beaten path, economical winery tours, and more!
There are also a wide variety of Lunch options available including boxed lunches, Cheese Platters* as well as prix fixe lunch at Amano Osteria and Wine Bar on weekends and  aLure Chowda House on the waterfront (7) days during the Summer. Many wineries serve their own food or offer gourmet style food trucks as well.
(631) 366-6397
https://www.eastendwinetastingtours.com
First Glass Wine Tours of Long Island
First Glass Wine Tours wants to make memories and offer you a total experience. Each tour is approximately 6 hours, but length can vary. Food is a main component of the tour and First Glass is all about serving you top quality food to pair with your wines.
When you visit the third and final winery you will really let your hair down and dance the rest of the tour away!
(855) 551-WINE
http://www.firstglasswinetoursoflongisland.com
Tapped Winery Tours
Family owned and operated since 2008, Tapped specializes in private brewery tours, wine tours, corporate outings, trips to sporting events, beer festivals, and custom event planning.
Wine and Dine tours that include sit-down lunch at the Cooperage Inn. There are also Wine and Food Truck tours as well as Paint and Sip tours, too! There's even a tour when you sample flights of wine, beer, and cider!!
Many of our tours are affordable and perfect for birthdays, weddings, and other celebrations.
(631) 913-3817
https://tappedenterprises.com/services/private-tours/winery-tours

North Fork Wine Tours
Taste fantastic wines at three wineries, with 3-5 tastings at each winery. Set up a winery tour/walk and talk, then enjoy a gourmet lunch spread with assorted salad, sandwiches and cheese platters. Request stops at Harbes or Briermere Farm stand and you can even set up a Behind the Scene Walk and Talk with the Wine Maker!
North Fork Wine Tours™ can set up a group tour tailored to your specific needs, so no tour is too large (up to 200 people) or too small.
Pick-ups can be scheduled almost anywhere on Long Island and the tours are perfect for just about any occasion or just to have a great time. Many vehicle and customization options available.
(631) 723-0505, Alternate: (631) 594-1161
https://www.northforkwinetours.com
LI Vino Tours
LI Vino Tours has been offering up tons of fun and lots of memories since 1994. The company is all about accommodating you and your needs. From an intimate North Fork winery tour of 2 to 10 people to groups of 11 to 50 people, they have you covered.
(516) 826-1115
https://livinotours.com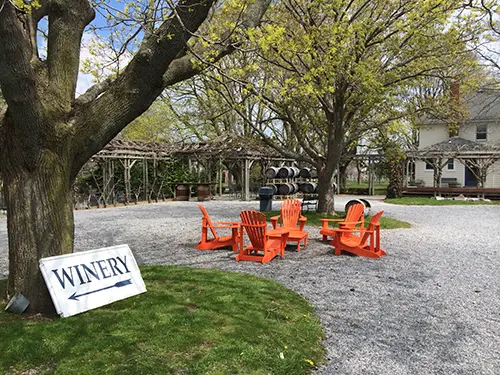 Main Street Wine Tours
This company offers tours in Washington state, as well as New York's Finger Lakes region. They understand the uniqueness of the region and the close, seasonal connection between land and table.
The winemakers are unpretentious, authentic and obsessed with quality in their craft. They have spent decades cultivating balanced and sophisticated wines that are uniquely Long Island.
(888) 327-4460
https://mainstreetdrivers.com
New Vine Wine Tours
New Vine Wine Tours is a family owned and operated locally run business specializing in wine tours throughout the North Fork, LI. From Bachorlette Parties to weekend getaways and guided tours of North Fork Vineyards and Barrel rooms.
Visit three wineries with 3-5 tastings at each spot. Enjoy bottled water and a gourmet boxed lunch from Ammiratis of Love Lane. Add things like a gourmet cheese platter or an early dinner at Pace's Steakhouse for a three course meal! Or just customize your own tour entirely.
(631) 409-8687
https://www.newvinewinetours.com
Elegant Wine Tours of Long Island
Their staff is available to plan your day from start to finish. Elegant Wine Tours will handle all transportation, reservations, admission at the wineries, lunch and more. Elegant Wine Tours can be accommodate any occassion.
A variety of tour packages range from 6 to 7 hours and visit 3 wineries, light lunches, cheese platters, and more. You have the ability to add LiV Spirits to enjoy Long Island vodka, gin, and more or replace a vineyard with a visit to Riverhead Ciderhouse to try to delicious hard cider!
(631) 345-WINE (9463)
https://elegantwinetoursli.com
No Limo, No Problem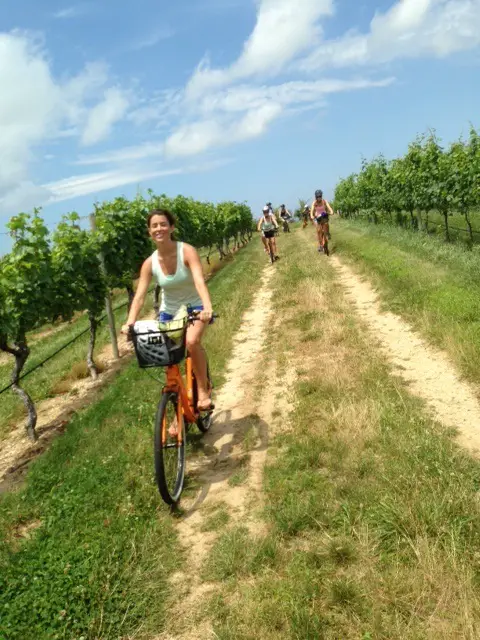 Pour & Pedal
Pour & Pedal Bike Tours offers a unique way to share your passion for adventure and wine tasting while having a blast on top-of-the-line hybrid bicycles.
These bikes are equipped with baskets for your belongings and purchases, but you are allowed to bring your own equipment if you'd like.
The bike tour is leisurely and recreational but make sure you are ready, willing, and able to bike that much. There may be some hills and open road cycling and you will bike over 10 miles during the tour.
East End Bike Tours
East End Bike Tours specialize in guided, luxury bicycle tours through the 13.5 miles of North Fork Vineyards. You will be able to take in gorgeous scenic views of the Peconic Bay, tree-lined streets, historic landmarks and picturesque vineyards. This is a very intimate experience that really affords you a memorable experience.
Tour options include the classic 5-hour winery tour, a fruit picking and winery tour, and a brewery and winery tour. VIP experiences, like privileged winery access, meals, strolls on Love Lane in Mattituck, and more can be added to any tour.
(631) 871-1666
https://www.likealocaltours.com
More Long Island Wine
If you're in the mood for great wine, be sure to check out our Complete List of Long Island Wineries and Long Island Vineyards.
If you're not in the mood to go out, how about wine tasting at home with Bedell Cellars?
I know you're getting hungry, so be sure to also check out the best wineries on Long Island for some great food!
While you're in the area, be sure to check out these 9 relaxing things to do in the North Fork!
When you're done with all of this wine drinking and relaxing, how about making it a weekend? Here are 10 great North Fork Long Island hotels to enjoy as well.
More From The Long Island Local
Maybe grab a freshly brewed beer at these Long Island breweries and when you've had your fill of vino!
The bounty of great food on Long Island seems endless! From great steakhouses on Long Island to great Greenport restaurants to Long Island lobster rolls, there's so much to enjoy. And how about all the wonderful restaurants on the water Long Island?! Or maybe check out some Long Island oyster farms!
Be sure to find out about more things to do on Long Island as well as more great spots to eat and drink and wonderful places to stay on Long Island!
Pin This