Do you live on or near Long Island and want to drink locally roasted coffee from Long Island Coffee Roasters? I've already shared my Guide to the Best Long Island Coffee Shops, but roasting the coffee is even more of an artform. It takes skill, dedication, and love of the craft to really be a great coffee roaster. And anyone that puts that much effort into getting a better quality, more flavorful bean in my hands is someone I want to not only support…but maybe hug and become friends with. You know?
Brewing coffee at home is such a rewarding activity and can easily turn into obsession (the good kind). It saves you money, it's therapeutic and fun to experiment with brewing methods, and it allows you to find your perfect cup of coffee (because nobody knows your preferences better than you). But, as any coffee lover knows, great coffee isn't really about brewing; it starts with high-quality green beans and the right roasting technique, which brings out the best in each bean.
17 Great Long Island Coffee Roasters
Are you looking for Long Island coffee roasters because you need some locally roasted beans for your home-brewed coffee? This is the guide for you. Support these local artisans in their quest to provide us all with the best coffee experience on The Island!
Here is the list of 17 great Long Island coffee roasters that can provide all the necessary ingredients for an unforgettable cup of coffee. If I missed anyone, please be sure to email me at [email protected] or leave a comment below and let me know! I'd love to include them and make this guide as comprehensive and inclusive as possible.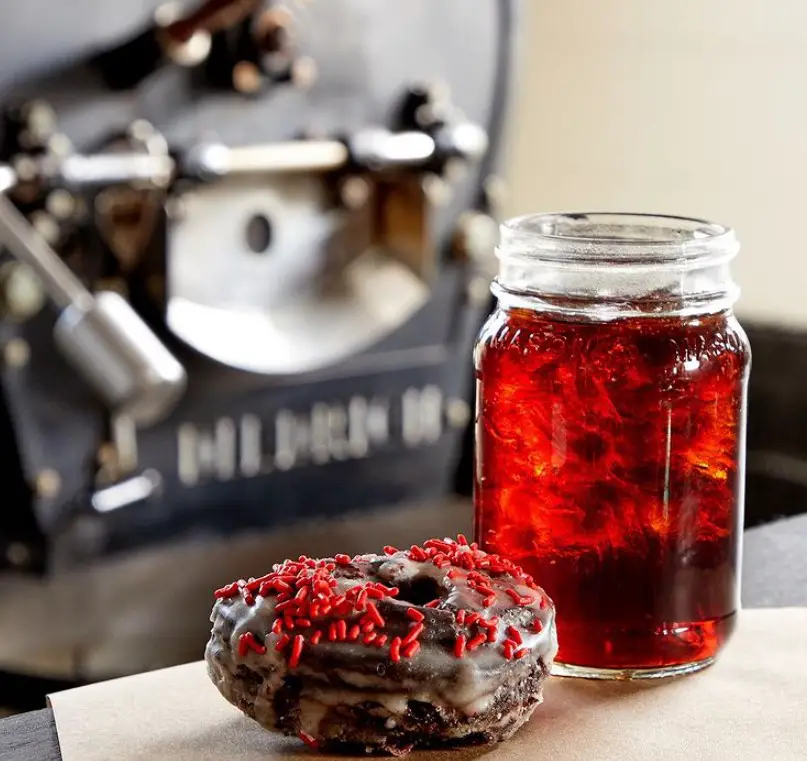 Ace Coffee Co.
Choosing one of the great Long Island coffee roasters can be a difficult task as there is no shortage of them, but each of the businesses has attractive points. And here is what you should know about Ace Coffee Co – they take their environmental, social, and economic responsibility seriously. The company roasts, brews, and packages coffee to order to minimize waste. Their famous cold brew is delivered in 100% recyclable plastic packaging, the coffee grounds are used by local organic farms as compost, and since 2021, Ace started using completely compostable whole bean bags.
Originally, Ace Coffee sold their coffee wholesale, but now they offer home delivery of their cold brew and roasts across Long Island and most of NYC. You can also subscribe for a monthly or weekly delivery of your favorite coffee here.
Patchogue, L.I., NY 11772
To find out more, visit acecoffee.co.
Aldo's
If you've never been to Aldo's, but you have drunk coffee at such restaurants as Noah's, The Frisky Lobster, First & South, or The North Fork Table & Inn, then you've enjoyed Aldo's coffee without even realizing it.
A small-batch roaster and an artisan bakery since 1987, Aldo's offers you certified organic coffee beans that are roasted no more than 24 hours before the delivery. The coffee comes in 16 ounces bags that can last up to a week for two people or two weeks for one person. Aldo himself handpicks and sources the beans for their characteristics, and the blends he creates are unique and unforgettable. But his genius doesn't apply to coffee roasting only; do try his famous biscotti and scones if you haven't yet. The combination of his biscotti and coffee opens a whole new world for your taste buds.
To experience this, visit Aldo's cafe in Greenport or order his delicious products online. Aldo has one of the biggest personalities of the Long Island coffee roasters…which I am all about!
103-105 Front St, Greenport, L.I., NY 11944
For more information, visit aldos.com or email [email protected]
Cashin Coffee Roasters
Cashin Coffee Roasters are your local Long Island coffee roasters in Montauk that provides the highest quality, the freshest coffee. The coffee beans used by the roastery come from Sweet Maria's roasting company in Oakland and are under the Farm Gate Coffee program, which means premium prices for quality products for farmers.
Cashin Coffee Roasters currently offers you five types of coffee – Flores, Congo, Guatemala, Yirgacheffe single-origins and the Dawn Patrol signature blend. These products are available for delivery (order here) or pick up at the roastery on Wednesday and Saturday from 1 p.m. to 5 p.m.
102 Industrial Road Unit 2, Montauk, L.I., NY 11954
To find out more, visit cashincoffeeroasters.com or email [email protected].
Dariene Coffee
Established in 1963, Dariene Coffee Company was the first Long Island coffee roasters and private labeling company on Long Island. Its founder, Carmine Diorio, spent his life learning everything there is to learn about coffee – from cleaning, rebuilding, repairing coffee machines to roasting beans – so you can trust Dariene Coffee's expertise when it comes to selecting only the best java. Actually, chances are you have already tried the roastery's coffee without even realizing it as it provides private-label services (in other words, Dariene Coffee's product under another brand name) to many well-known brands.
The company offers you 100% Arabica Colombian coffee beans and ground coffee, blends, flavor coffee, tea, hot chocolate, and more.
501 Broadway, North Babylon, L.I., NY 11703
Visit darienecoffee.com/ to learn more or call 631-661-0224.
East Coast Roast
East Coast Roast is a family-owned and operated roasting company. The Comuniello family (the owners and roastmasters) strongly believes that you should start your day right, and drinking average coffee isn't the way to go. They believe everyone deserves only the most spectacular coffee, that's why East Coast Roads made providing premium coffee at affordable prices their mission.
Their carefully selected 100% Arabica beans come from superior altitudes and climates of countries known for producing the best-tasting coffee – Ethiopia, Indonesia, Brazil, Colombia, Guatemala, and more. East Coast Roast roasts coffee beans in small batches and provides mostly single-origin coffee (except for their signature and espresso blends).
You can buy their products online or find East Coast Roast at Seaford Farmers' Market every Saturday. Also, a few Long Island establishments offer their coffee; among them are Salt Air Cafe, The Clubhouse, and more.
85C Saratoga Blvd, Island Park, L.I., NY 11558
To find out more, visit ecroast.com or call 888-393-9926.
East End Coffee Roasters
East End Coffee Roasters opened in 2016. The focuse is on quality and consistency in a hands-on kind of way, and I mean that literally. The company hand-roasts coffee beans in small batches. They package all coffee by hand, and hand-seal them. Finally, they put their quality stamp on each bag by hand as well. If there is ever a place where each bean is cared for and roasted with love, that's East End Coffee Roasters. The roastery currently produces the coffee for wholesale only and can be found at the East End of Long Island.
775 Deer Park Avenue, North Babylon, L.I., NY 11703
To learn more, visit eastendcoffeeroasters.com or call 631-314-4073.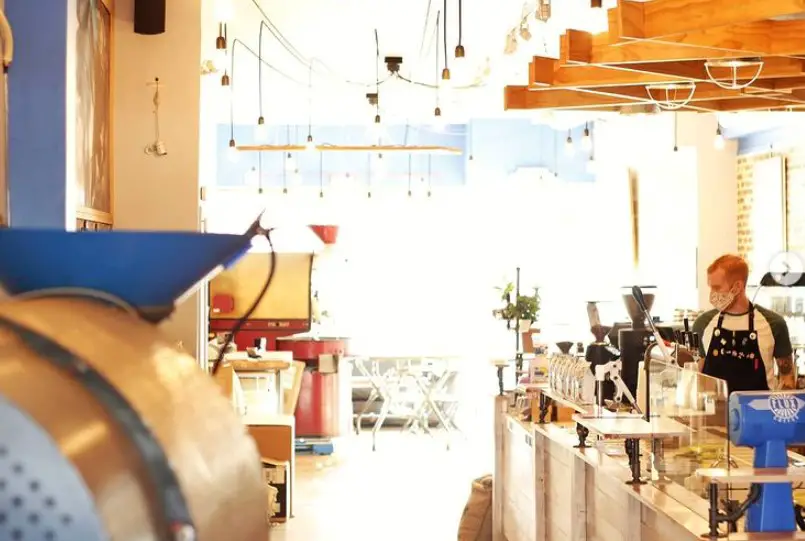 Flux Coffee
Flux Coffee started as a cold brew coffee company in 2010 in Berkeley, California. They developed an innovative cold brew method and delivered it by kegs and bottles around the area. When Flux Coffee relocated to Farmingdale, Long Island, they became one of the great Long Island coffee roasters!
After coming to Long Island, they decided to expand their services and open a roastery/coffee shop, where they continued bringing the best coffee to their customers by taking an innovative approach to coffee. Their weekly roasting process and ever-changing specials which don't seem to have a set schedule might feel like a deal-breaker to you, but don't jump to conclusions. Different doesn't necessarily mean worse; in Flux Coffee's case, different only means more exquisite coffee experiences.
You can get a bag of their extraordinary coffee by visiting Flux Coffee in Farmingdale or ordering from their online shop.
211 Main St, Farmingdale, L.I., NY 11735
For more information, visit fluxcoffee.com or call 516-586-8979.
Gentle Brew Coffee
The three men behind Gentle Brew Coffee Co. were friends that just graduated with philosophy and political science degrees when they decided to open a business. They started roasting coffee beans in 2011, had about 60 regular customers, and almost no business plan in place. Despite the lack of a real plan, the trio managed to grow into a coffee shop/roastery in Long Beach.
Gentle Brew Coffee offers you medium, dark, decaf, and other roasted coffee. You can buy these at their online shop or the Long Beach location.
151 E Park Ave, Long Beach, L.I., NY 11561
Visit gentlebrewcoffee.com to find out more or call 516-605-2370.
Georgio's Coffee Roasters
The owners of Georgio's Coffee Roasters, Lydia and Georgio, have been in the coffee business for 35 years. They married duo has visited six coffee-producing countries and sixty farms to date and strive to bring you the finest coffee. These are the real deal Long Island coffee roasters. They love what they do and they are serious about it.
They have close relationships with all the farmers they source the coffee beans from, and all the beans are fair and directly traded and freshly roasted. If you're interested in trying their single-origin or blends, you can do so at their coffee shop in Farmingdale or by ordering from their online shop.
As a side, I'm not a cold brew lover, but this place may have the best I've ever had. Plus…coffee ice cubes. Money.
1965 New Hwy, Farmingdale, L.I., NY 11735
Visit georgioscoffee.com to learn more or call 516-238-2999.
Hampton Coffee
One of the older Long Island coffee roasters, established in 1994, Hampton Coffee is an expert in all things coffee. They know that the quality of coffee depends almost entirely on the green beans, so they use 100% top-grade Arabica beans that have a more concentrated aroma and flavor because they are grown at higher altitudes. Another reason why Hampton Coffee's product is so exceptional is because of its roasting technique. They hand roast their coffee in small batches every day to ensure their retail and wholesale customers receive the freshest.
Hampton Coffee offers you a great variety of The Americas, Africa, Arabia, exclusive company blends, flavored, and decaffeinated coffee; check out the full list here. You can order a bag of your favorite from their online shop. You can also head to the Southampton location for a tour of the roastery in case you want to learn more.
749 County Road 39A, Southampton, L.I., NY 11968
Find out more by visiting hamptoncoffeecompany.com or calling 631-726-2633.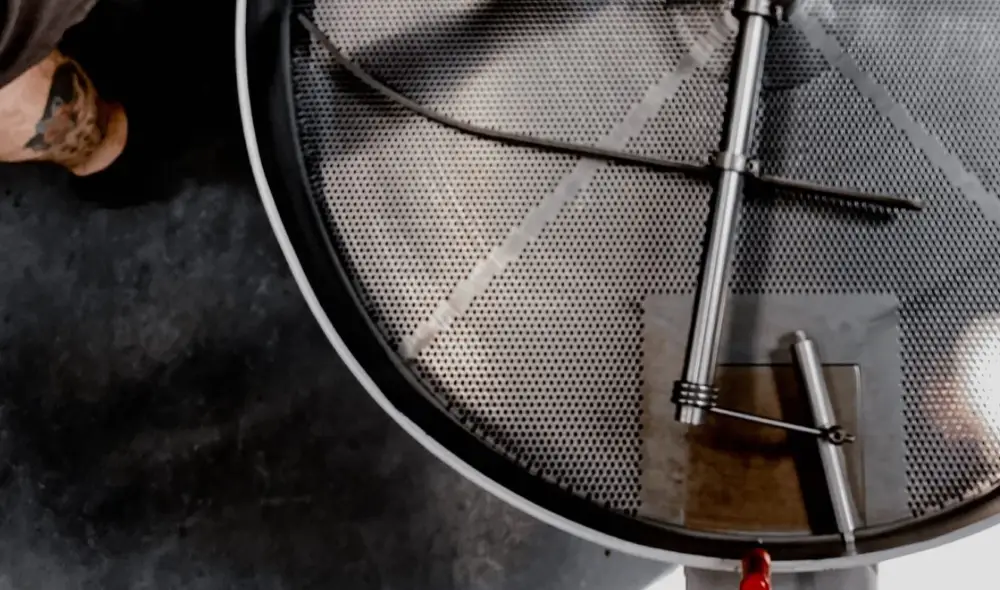 Kings Coast Coffee
The people behind Kings Coast Coffee are passionate coffee lovers whose mission is to deliver rare and ethically sourced coffee to your doorstep. They want to be your Long Island coffee roasters. What makes the roastery/cafe special is that they buy only the best coffee beans- fair trade and organic certified along with other certifications – and then they roast them in small batches.
Kings Coast Roast offers a variety of single-origin, blended, and micro-lot coffee. You can order their bags of coffee online (they roast to order and ship to the USA and Canada) or check if your local Whole Foods Market sells some of their products. If you can't find it in your local market, you can change that by requesting the Whole Foods manager to bring Kings Coast Roast to this location. Download the request form from here.
55 Carlough Rd, Bohemia, L.I., NY 11716
Learn more by visiting kingscoastcoffee.com or calling 631-238-1666.
Mongo's Coffee
The founder of Mongo's Coffee, Mitchel Margulis had always had a vision of a company that had the feel, smells, and visuals of a coffee roastery but with a large coffee lounge in it, and that vision became the reality in 2014.
Mongo's Coffee is a unique Long Island coffee shop where you can sip on your hot java while watching the roasting process up close – with all the sounds, sights, and aroma. The micro-roastery roasts the beans in small batches daily, blends, and hand packages them on the premises. There are eight blends and plenty of single-origins available, and you can buy them in-store or online. It's one of the smallest Long Island coffee roasters, but the product speaks for itself.
170 Michael Drive, Syosset, L.I., NY 11791
Visit mongoscoffee.com or call 516-584-6464 for more information.
Nautilus Roasting Company
You might have heard of Nautilus Roasting Company if you are a cold brew kind of person. On Long Island, they are your source of Japanese cold brew, which has a longer shelf life and more of a citrusy and bright profile than a traditional one. In addition to producing and delivering jars filled with cold brew coffee, the company sells freshly roasted beans (roasted weekly in small batches) – single-origins, blends, decaf, and organic coffee.
Nautilus Roasting Company's coffee is available for purchase online and at three Long Island Farmers' Markets – Babylon, Sayville, and Amityville.
81 E 13th St, Huntington Station, L.I., NY 11746
To learn more, visit nautilusroasting.com or email [email protected].
North Fork Roasting Co.
North Fork Roasting Company (NoFoFoCo) is a Long Island coffee roaster, a Southold coffee shop, and a Westhampton coffee bar. The owners of NoFoRoCo, Jennilee Morris and Jess Dune love coffee like no one else; in fact, having the aroma of freshly roasted coffee attract customers was Jennilee's dream. And not only do they love coffee, they understand it. They have actual experience of working in the fields, picking coffee, and sorting beans.
NoFoRoCo considers all aspects of the bean when they roast. Factors including where and at what altitude the beans were grown, how they were processed, transported, stored are all considered.
There are medium & dark roasts and single-origin & blends available by the bag or at their shop. You can order a bag here for delivery or pickup from the Southold location.
55795 Main Rd, Southold, L.I., NY 11971
To find out more, visit northforkroastingco.com or call 631-876-5450.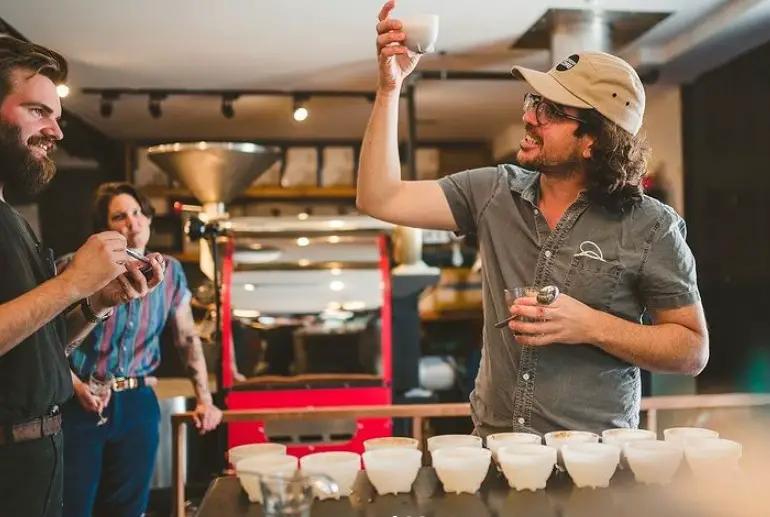 Southdown Coffee
Southdown Coffee has been roasting coffee on Long Island since 2014, and they've gotten pretty popular among the locals. And for a good reason. The roastery took third place in the US Coffee Championship roasting competition in 2019. Southdown Coffee never stops improving the taste and the roasting techniques; they are always working hard and setting higher and higher standards for coffee with each improvement. Their philosophy is to optimize the natural qualities of every bean to bring you the best coffee. Once you taste their java, you'll see that they are following their mission.
Some of the beans Southdown Coffee roasts come from Certified Organic sources, but not all as the roastery understands that it's not always possible for a farm to pay for certifications.
You can check what coffee varieties Southdown Coffee offers in their online shop or at any of their four Long Island locations. They also have a monthly subscription. If you choose this service, you'll be receiving 1,2, or 5 pounds of freshly roasted coffee every month.
Click here to find the closest Southdown Coffee LI location.
To learn more, visit southdowncoffee.com or email [email protected].
Tend Coffee
Tend Coffee began as a solution to a coffee problem. One of the owners, Daniel Kennedy, couldn't find coffee that could deliver the sweet roastiness that he needed for his caramel espresso. So he decided to roast it himself. It was a small, family-owned operation; they roasted tiny batches, hand-filled coffee bags, and sold them at local restaurants and Farmers' Markets. Tend Coffee has grown a lot a decade later: now it has two Long Island coffee shops, and its products are available at multiple Farmers' Markets.
Tend Coffee offers a good variety of single-origins, blends, and decaf options that you can find in their online shop or at multiple locations across Long Island. Their coffee is certified organic.
45 Ramsey Road, U22, Shirley, L.I., NY 11967
To learn more, visit tendcoffee.com/ or call 631-772-4707.
Thunder Island Coffee
Located on the Shinnecock Indian Reservation, Southampton, Thunder Island Coffee is a Native American-owned and operated coffee roasting company. The roastery purchases its green coffee beans from Indigenous family-owned organic farms. These Central and South American farms follow Fair Trade practices. The coffee Thunder Island Coffee produces is 100% Arabica Specialty Grade, Strictly Hard Bean. You wouldn't want to fall in love with Rockaway Roast only to buy a new bag and find out it's not the same, right?
Thunder Island Coffee offers medium, dark French, and French roasts and blends. All coffee comes in one-pound or five-pound bag sizes and is available in their online shop.
Southampton, L.I., NY 11969
For more information, visit thunderislandcoffee.com or call 631-204-1110.
Explore Long Island Wine
While you're enjoying these amazing Long Island coffee roasters, just keep in mind that there are other artisan beverages to enjoy in Long Island Wine Country! It's another great part of visiting the island. If you're in the mood for great wine, be sure to check out our Complete List of Long Island Wineries and Long Island Vineyards.
Check out the absolute best Long Island Wine Tours!
If you can't make it to a tour, why not do some wine tasting at home with Bedell Cellars!
I know you're getting hungry, so be sure to also check out the best wineries on Long Island for some great food!
While you're in the area, be sure to check out these 9 relaxing things to do in the North Fork!
When you're done with all of this wine drinking and relaxing, how about making it a weekend? Here are 10 great North Fork Long Island hotels to enjoy as well.
Things To See and Do on the South Fork
The Hamptons and Montauk is a world-renowned beach resort destination for good reason! There is just so much to see, do, and enjoy! Here are just a few of them:
Check out some luxury homes in The Hamptons!
Maybe you will love it so much, you'll want to check out some Hamptons wedding venues!
Enjoy some of the world-class, amazing art in The Hamptons!
Enjoy some great Hamptons restaurants, including delivery!
How about the New Spots for Montauk & The Hamptons Summer 2021!!
Check out Shelter Island! Shelter Island is only accessible by the Shelter Island Ferry. The South Ferry connects to North Haven on the South Fork. Find out more about Shelter Island, it's different towns and more by checking out this page that includes a handy Shelter Island Map!!
Make It A Weekend
The East End of Long Island is a really special spot. If you think you'd want to check it out and maybe even stay a while…that wouldn't be such a terrible idea.
If you wanted to consider different options for staying on Long Island, be sure to check out these great places to stay in Montauk, 10 Hamptons hotels, 10 North Fork Long Island hotels, and this Guide to Sag Harbor hotels! Enjoy reading up on and hopefully exploring these wonderful Shelter Island hotels and let me know if you decide to make it a vacation!
More From The Long Island Local
Maybe grab a freshly brewed beer at these Long Island breweries and when you've had your fill of vino!
The bounty of great food on Long Island seems endless! From great steakhouses on Long Island to great Shelter Island restaurants to Long Island lobster rolls and Long Island bagels, there's so much to enjoy. And how about all the wonderful Wölffer Estate Vineyard events and tastings?! Or maybe check out some Long Island oyster farms!
Be sure to find out about more things to do on Long Island as well as more great spots to eat and drink!