Are you looking for something different to do, like a Wölffer Estate Vineyard events and tasting? Since 1988, Wölffer Estate Vineyard has been committed to producing premium, distinctive wines, ciders and spirits through their dedication to quality, penchant for style and celebration of place.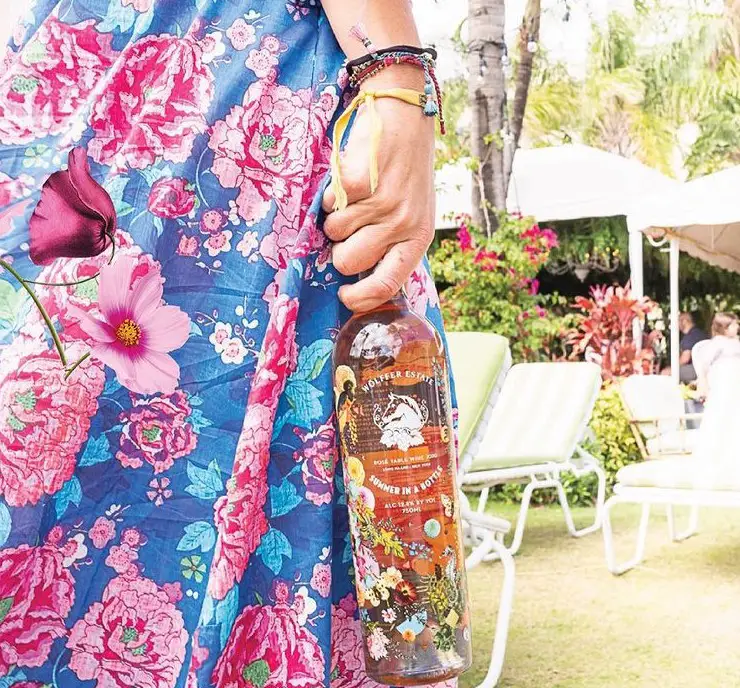 If you haven't been, it's a must. Not only for wine drinkers, but really for anyone that loves beautiful spaces and places. The vineyard is the perfect match between style and substance. The tasting room and grounds are just stunning, very European estate in look and feel. From the horse stables and the wine stand to the wrap around porch and fountains, the spot is "Insta-worthy" wherever you turn.
That being said, this is a place that's not all about looks. First and foremost, Wölffer Estate Vineyard rose's are things of legend! They are an absolute must-have staple on the East End and Long Island in general. The artwork on their "Summer in a Bottle" says it all. And the wine is fantastic, too. But so is the long list of ciders, sparkling wines, reds, brandy, gin and verjus (juice). You simply cannot go wrong, as their products are top-notch all the way. It's just a fabulous place that you can't really say anything bad about. Maybe checkout Townline BBQ up the road if you get a chance…excellent 'cue.
Wölffer Estate Vineyard Wine Tasting Events
Not only is this place all about the vibe, the beauty, and the tasty beverages, there always seems to be some really wonderful events taking place.
Embark on a journey through the world's best wine regions! Discover their limited-release Cellar Series wines during exclusive events that showcase these world-class varietals with Wölffer's signature food-friendly style. You may not have to travel far, but your palate will!
A Taste of Italy Feat. Tocai Friulano
On May 24th at 5:30pm, join them for an intimate pasta making demonstration with Chef Marco from Crow's Nest and winemaker Roman Roth! They will celebrate the release of their Cellar Series Tocai Friulano at the beautiful private residence on the Wölffer property.
Limited to 25 guests
$50 per ticket, click here to RESERVE YOUR SPOT!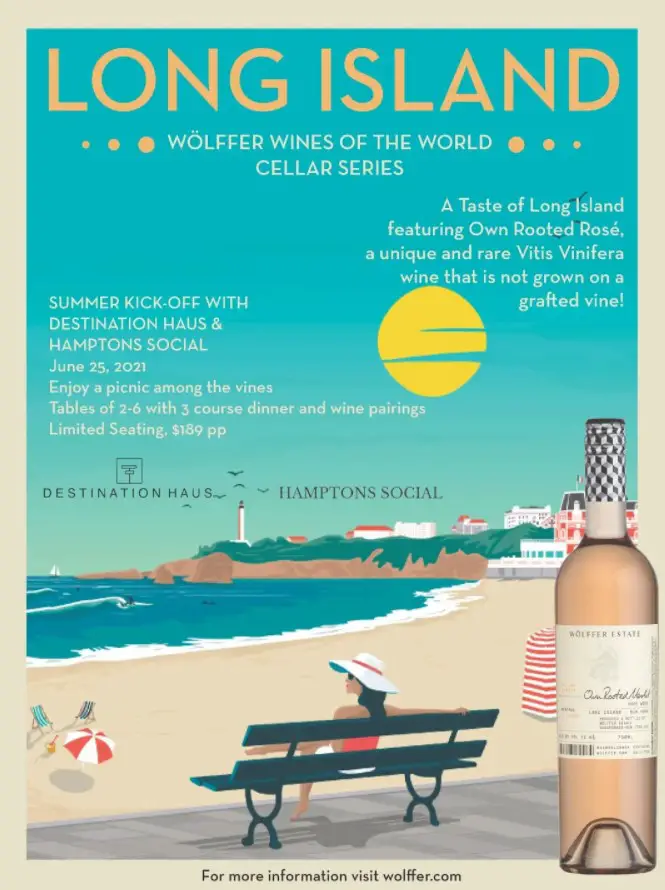 A Taste of Long Island Feat. Own Rooted Rosé
On June 25th at 5:30pm, celebrate the start of the summer by creating your picnic style table of 2-6 to enjoy dinner on the beautiful grounds of Wölffer Estate with Wölffer wine experts and Joey Wölffer. Sip on Wölffer's world-class wines, including an exclusive sampling of our newest Own Rooted Rosé, a unique and rare taste of a pure Vitis Vinifera wine that is not grown on a grafted vine!
Limited to 50 guests, Tables of 2-6
$189 per ticket, check here to RESERVE YOUR SPOT!
A Taste of France Feat. Pinot Gris
In Late July, they will be hosting a wine tasting and French Apéritif hour! Enjoy a Pinot Gris tasting to celebrate the wine region of France! Additional details to be announced soon! STAY TUNED FOR MORE!
Wölffer Estate Vineyard Info
Wölffer Estate Vineyard is located in a beautiful part of Long Island.
WINERY OPEN DAILY: Sun-Thur: 11:00am – 6:00pm, Fri-Sat: 11:00am – 8:00pm
139 Sagg Road, Sagaponack, L.I., NY 11932
Find out more by visiting wolffer.com by calling 631-537-5106.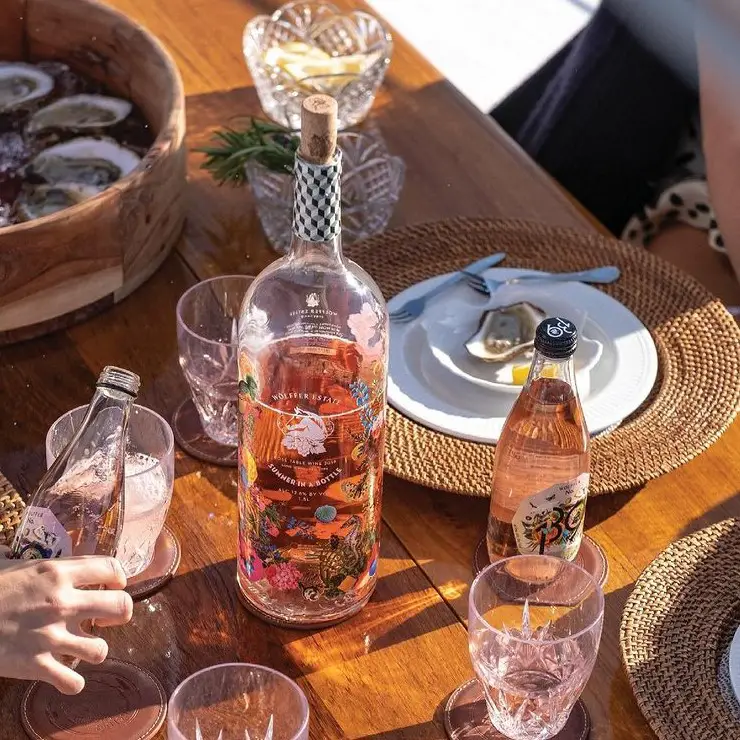 Explore More Long Island Wine
While you're on Shelter Island, you're so close to Long Island Wine Country! It's another great part of visiting the island. If you're in the mood for great wine, be sure to check out our Complete List of Long Island Wineries and Long Island Vineyards.
Check out the absolute best Long Island Wine Tours!
If you can't make it to a tour, why not do some wine tasting at home with Bedell Cellars!
I know you're getting hungry, so be sure to also check out the best wineries on Long Island for some great food!
While you're in the area, be sure to check out these 9 relaxing things to do in the North Fork!
When you're done with all of this wine drinking and relaxing, how about making it a weekend? Here are 10 great North Fork Long Island hotels to enjoy as well.
Make It A Weekend
The East End of Long Island is a really special spot. If you think you'd want to check it out and maybe even stay a while…that wouldn't be such a terrible idea.
If you wanted to consider different options for staying on Long Island, be sure to check out these great places to stay in Montauk, 10 Hamptons hotels, 10 North Fork Long Island hotels, and this Guide to Sag Harbor hotels! Enjoy reading up on and hopefully exploring these wonderful Shelter Island hotels and let me know if you decide to make it a vacation!
More From The Long Island Local
Maybe grab a freshly brewed beer at these Long Island breweries and when you've had your fill of vino!
The bounty of great food on Long Island seems endless! From great steakhouses on Long Island to great Greenport restaurants to Long Island lobster rolls and Long Island bagels, there's so much to enjoy. And how about all the wonderful restaurants on the water Long Island?! Or maybe check out some Long Island oyster farms!
Be sure to find out about more things to do on Long Island as well as more great spots to eat and drink!