If you are thinking of visiting the Hamptons, Sag Harbor is a wonderful option. Check out this list of the best Sag Harbor Hotels to stay in! Be sure take full advantage of this charming, former whaling town chock full of charm, artists, and writers. Oh yeah, enjoy the chic restaurants and wonderful shops, of course, too!
Sag Harbor Hotels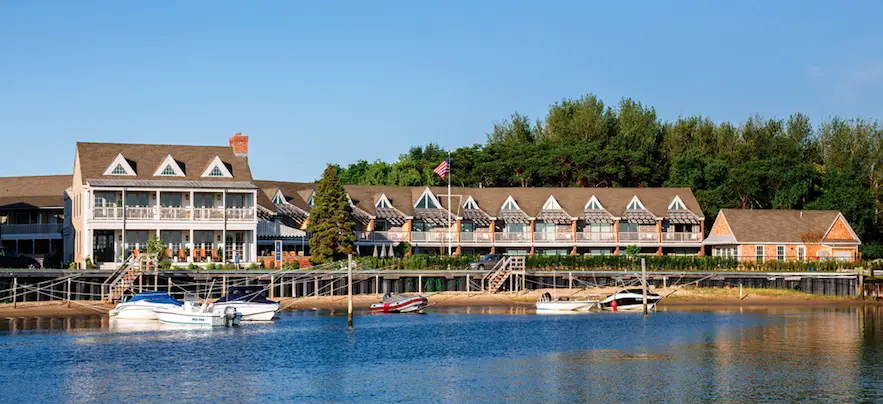 Baron's Cove Sag Harbor
Baron's Cove is a fantastic resort destination, boasting sixty-seven rooms available for it's guests to enjoy. Rooms with charming village and harbor-facing guest rooms and gorgeous lofted suites boasting sweeping harbor views. This waterfront location easily makes it one of the best Sag Harbor hotels. Village rooms featuring intimate private gardens, and cozy dog-friendly accommodations.
Off-Season Key to the Hamptons
I really think this is amazing idea that is grat for bother the hotel and for its customers! You can "have a place" at Baron's Cove for five and a half months this year!
A Key to the Hamptons offers all the space and fresh air you need. Even better, you have the flexibility to come and go as you please. This is all about employees working remotely and families homeschooling. How about couples who want to know that they can leave the city on a whim for fresh ocean air and small-town charm.
Claim your key on October 12, 2020. Return it on April 1, 2021. Rates from $12,500*
31 W. Water Street, Sag Harbor,, L.I., NY, 11963
Find out more by calling 844-227-6672 or visit caperesorts.com/barons-cove.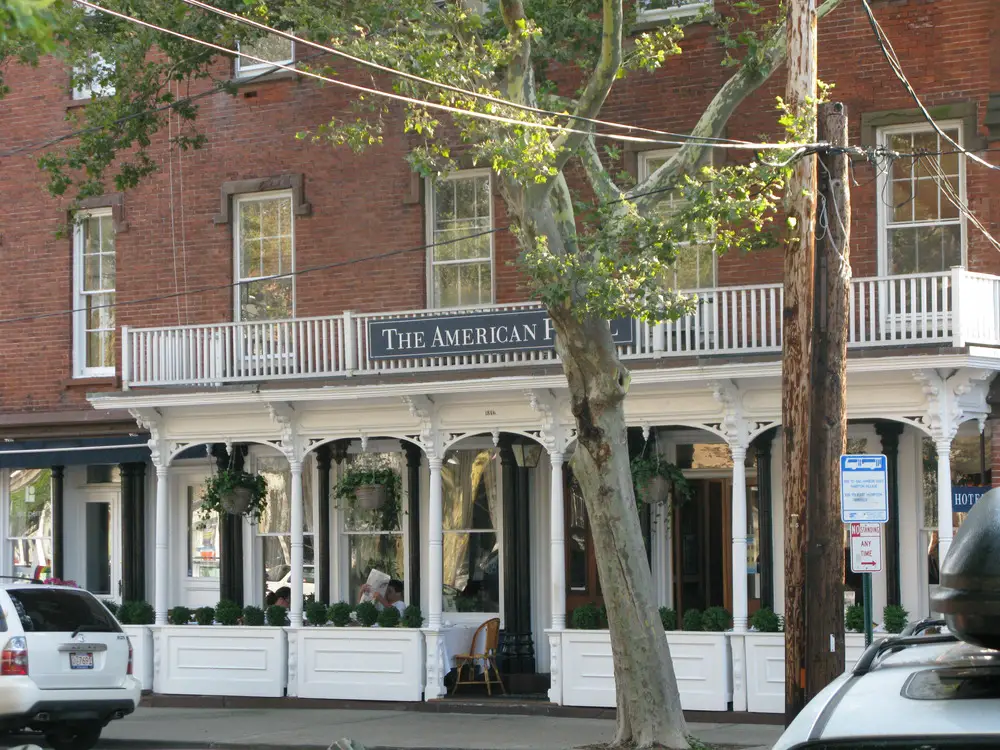 The American Hotel
The American Hotel is a storied classic that is a village mainstay with a distinguished pedigree. This Sag Harbor hotel was built in 1846 at the height of the Whaling era.
The Hotel is classically elegant and loaded with history and character. There are eight guest rooms with American antiques and a benchmark Long Island restaurant with an award-winning wine list. This special place is long known as the place for the best cigars and the liveliest clientele and political denizens.
The Motor Yacht America is a 75' foot John Trumpy classic cruising houseboat. This baby is docked in Sag Harbor during the season and ready for charter.
The Hotel is in the heart of Sag Harbor and within walking distance of all shops, restaurants, art galleries, the harbor front and bay beach.
49 Main Street, Sag Harbor, L.I., NY 11963
Find out more by calling 631-725-3535 or visit theamericanhotel.com.
Sag Harbor Inn
The Sag Harbor Inn is a boutique hotel within walking distance of Main Street in Sag Harbor. These fully renovated waterfront guest rooms offer spectacular views of the pristine harbor.
Each of the Sag Harbor Inn's deluxe, spacious guest rooms has its own terrace or balcony and is tastefully decorated with 18th century inspired furniture.
The Inn offers complimentary breakfast, free high-speed wireless internet, centrally located elevator, free parking, outdoor pool and a vast array of local activities.
45 West Water Street, Sag Harbor, L.I., NY 11963
Find out more by calling 631-725-2949 or visit sagharborinn.com.
Have Fun Exploring
Whichever of these great Sag Harbor hotels you choose to lay your head, the quaint, historic village surrounds it. Its tree-lined streets and wonderful stores and eateries, will transport you to a simpler, more peaceful time.
Be sure to check out my guides to area breweries, wineries, and waterfront restaurants (a few in Sag Harbor)!! This will certainly help you really enjoy your stay Out East!!