Long Island boat tours are one of the best ways to explore this beautiful part of New York. Most of us might think of boat tours as something reserved for tourists. However, they're actually an amazing way to take in all the beautiful sites of Long Island for locals, as well. After all, none of us have seen everything our areas have to offer. It's always a good idea to see things from a different perspective. Plus…we're an island, we might as well take advantage of it, right?!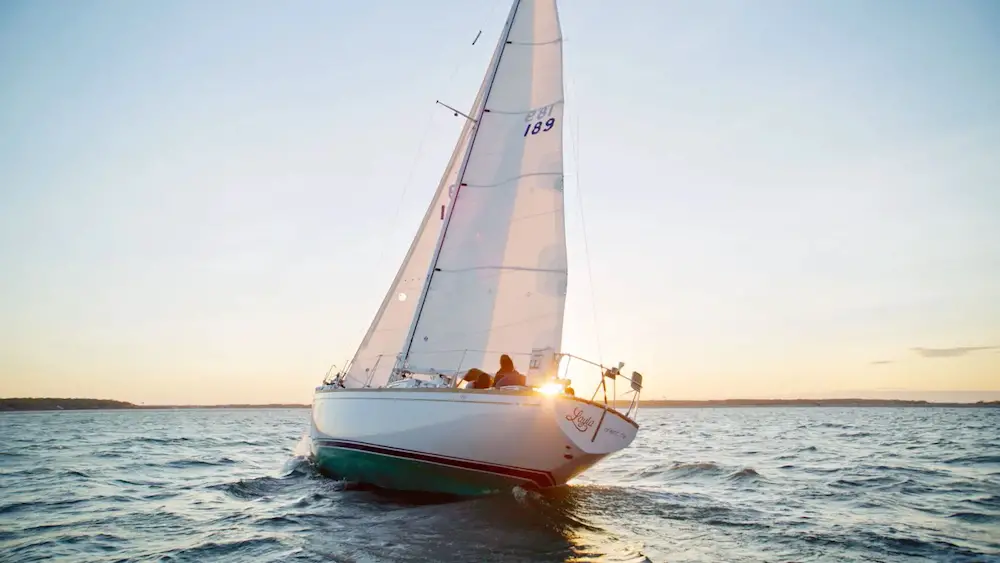 Long Island Boat Tours: A Must
Whether you're visiting the area or a long-time local, Long Island boat tours are one of the best ways to really experience the beauty of this often overlooked part of New York, right outside the hustle and bustle of NYC. Below, you'll find a list of the best Long Island boat tours to be found in the area. They're all waiting to show you and your family an amazing time and amazing views.
Layla Sailing – Shelter Island
Explore all the beauty and views that Shelter Island has to offer with Layla Sailing. You can choose from half-day charters or shorter morning and sunset sails. Captain Liz Gillooly will take you and up to five other passengers on a private sail trip that explores the best of the area.
Find out more by visiting laylasailing.com or by calling 631-319-0161.
Christeen – Oyster Bay
Adventure out and tour Oyster Bay on the Christeen, a restored oyster sloop. The trips are offered through The Waterfront Center, and reservations must be made online. You'll be able to choose from a two-hour harbor tour or book private charters for your group. Throughout the tour, you'll see Gold Coast mansions on Tony Centre Island, all captained by a Coast Guard-certified operator. You'll also take in amazing views as you learn about the history of the area, including Christeen, a National Historic Landmark built in 1883.
Find out more by visiting thewaterfrontcenter.org or by calling 516-922-7245.
Sailing Montauk – Montauk
Explore the Montauk area with Sailing Montauk's fleet of Mon Tiki catamarans. Owned and operated by Amelia Ryan and her husband, Captain David Ryan, Sailing Montauk offers cruises on the 65-foot Mon Tiki Large, the 40-foot Mon Tiki, and the 26-foot Mon Tiki Mini catamarans.
Bring your own lunch and drinks for a two or three-hour private sail that offers views of the area's coastline, waves, and sealife – watch out for dolphins! If the weather is warm, you can even enjoy a nice dip in the ocean.
Find out more by visiting sailingmontauk.com or by calling 631-668-2826.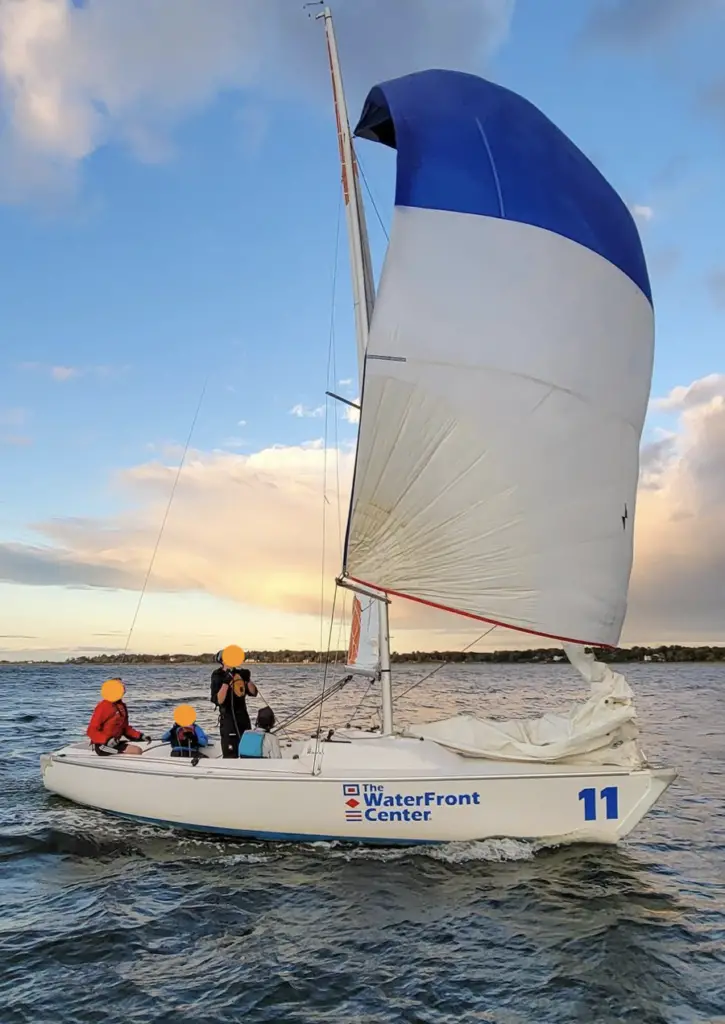 Priscilla – West Sayville
Venture out on a restored 1888 oyster sloop called the Priscilla to enjoy amazing views of the Great South Bay. Offered by the Maritime Museum in West Sayville, the Priscilla takes visitors out on two-hour cruises on the Great South Bay. Enjoy all the narration offered by the captain as they teach you about the ship's history as part of a 500-boat fleet that once scoured the South Shore bays for oysters.
Find out more by visiting limaritime.org or by calling 631-854-4974.
See Things in a Different Way with Long Island Boat Tours
Long Island boat tours offer something a bit unexpected for both visitors and locals, alike. A tour on any of these boats is full of history, beautiful views, and tons of family memories that will last a lifetime. Book a tour with any of these, and see Long Island in a completely new way.
More From The Long Island Local
Maybe grab a freshly brewed beer at these Long Island breweries!
And how about all the wonderful Wölffer Estate Vineyard events and tastings?! Or maybe check out some Long Island oyster farms! How about these guides to Long Island Coffee Shops and Long Island coffee roasters!! Check out these 16 Long Island Boardwalks! Take the ferry over and enjoy these Fire Island restaurants! Let's not forget about the best tacos on Long Island and these 32 great Long Island pizza places either!! Here are 21 great spots to enjoy Long Island Gelato!
Be sure to find out about more things to do on Long Island as well as more great spots to eat and drink! Maybe take a stroll in one of these amazing Long Island arboretums and gardens! There are even this great Long Island kayaks and paddleboard guide to exploring!
Long Island Farm Guides To Explore
Suffolk County agriculture includes over 560 farms with 4,600 people that generate more than $226 million in sales annually. Long Island knows farming as well as Long Island farmland preservation!! How about enjoying some wonderful Long Island hiking trails!
Check out more Long Island Farm coverage on The Long Island Local!
Explore our Guide to organic farms on Long Island and our Guide to CSA on Long Island.
Read about great events like the Tulip Festival at Waterdrinker Farm and all that the Golden Earthworm has to offer!
What about this massive list of Long Island farmers and farms you need to visit!
How about Long Island Oyster Farms, the last Long Island Duck farm, or the only fresh American snail farm Peconic Escargot!
When the season's right, explore our Long Island Christmas Tree farm guide and our list of great Long Island pumpkin picking farms!
Check Out Long Island Wine
If you're in the mood for great wine, be sure to check out our Complete List of Long Island Wineries and Long Island Vineyards.
Check out the absolute best Long Island Wine Tours!
If you can't make it to a tour, why not do some wine tasting at home with Bedell Cellars!
I know you're getting hungry, so be sure to also check out the best wineries on Long Island for some great food!
While you're in the area, be sure to check out these 9 relaxing things to do in the North Fork!
When you're done with all of this wine drinking and relaxing, how about making it a weekend? Here are 10 great North Fork Long Island hotels to enjoy as well.
Things To See and Do on the South Fork
I always recommend seeing as much of the South Fork as possible!! 
The Hamptons and Montauk is a world-renowned beach resort destination for good reason! There is just so much to see, do, and enjoy! Here are just a few of them:
Check out this Guide to the Best Beaches in Montauk! Also, check out this Guide to The Hamptons best beaches!!
Check out some luxury homes in The Hamptons!
Maybe you will love it so much, you'll want to check out some Hamptons wedding venues!
Enjoy some of the world-class, amazing art in The Hamptons!
While You're Enjoying the Outdoors
Be sure to find out about more things to do on Long Island as well as more great spots to eat and drink and wonderful places to stay on Long Island!
Check out this guide to Long Island driving ranges, including this feature on the popular Heartland driving range! Go have fun at one of these great Long Island skate parks!
Make It A Weekend
The East End of Long Island is a really special spot. If you think you'd want to check it out and maybe even stay a while…that wouldn't be such a terrible idea.
If you wanted to consider different options for staying on Long Island, be sure to check out these great places to stay in Montauk, 11 Hamptons hotels, 10 North Fork Long Island hotels, and this Guide to Sag Harbor hotels! Enjoy reading up on and hopefully exploring these wonderful Shelter Island hotels and let me know if you decide to make it a vacation!