Are you looking for information on Long Island Farmers and farms doing great work? Have you recently decided that buying from Long Island farmers on Long Island Farms is the way to eat the best, healthy food while supporting the local economy? If yes, then I think you are really going to get a lot out of this article!!
Support Long Island Farmers & Their Farms
The Long Island farming community strives to provide the best and the freshest products for your table, and their efforts are worth praising. Not only do they farm responsibly and sustainably, but they also make sure that you know as much as you want about what you buy. And there are so many things you can buy. There are vegetables, fruits, oysters, snails, chickens, ducks, turkeys, cheese, milk, and more. 
This guide is meant to help you find your farmer and provide you with all the knowledge you need about them – the hows, whens, and wheres. 
There are many great farms on Long Island's land, including Long Island Oyster Farms, the only fresh snail farm (Peconic Escargot) in America, one last duck farm, Christmas Tree farms, pumpkin patches, and apple orchards! If you are looking for delivery, check out these Long Island farms! Here's another guide to organic farms on Long Island!!
Oh, and there is another article with all the great Long Island farmers that have CSA on Long Island programs because many farms sell their harvest shares, and I couldn't include them all in here. Check it out if you are interested in having fresh products delivered to you weekly. 
Long Island Farmers: Veggies And Fruits
Let's begin with the farms that focus on high quality, local, and fresh fruits and veggies. Always a crowd pleaser and essential to our diets and our health.
4E Green Farm
This family-owned farm located in Yaphank serves the local community with sustainably grown fruits and vegetables during every season of the year. They participate in summer, fall, winter, and spring farmers markets, offer a Winter CSA delivered right to your doorstep, and offer online pre-order so you can purchase veggies and pick up at designated markets and locations.
152 Yaphank Ave, Yaphank, L.I., NY 11980
Find out more by visiting 4egreenfarm.com or by calling 631-522-2718.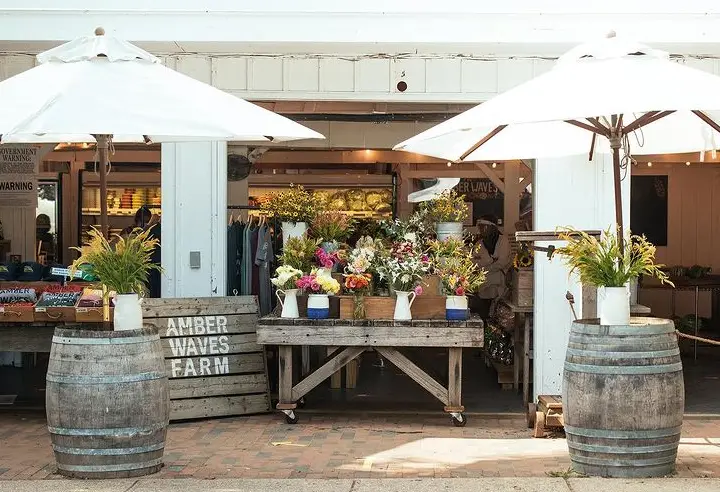 Amber Waves Farm
Amber Waves, a 25-acre farm in Amagansett, uses sustainable soil-building practices and natural fertilizers to grow more than 350 varieties of veggies, herbs, and flowers. They also produce their own grains, including winter wheat, popcorn, flint corn, and more. The farm is open for self-guided tours during spring, summer, and fall, so you can check out their fields and see the farmers' hard work yourself.
You can buy the Amber Waves produce from their farm market and online store. However, these shops are closed for the season and will be open starting early spring. Another way to find the farm's products is to check out their stand at Montauk Farmers' Market. 
Amber Waves also offers different CSA options – from 5 to 26 weeks – and the prices start at $230. 
367 Main St, Amagansett, L.I., NY 11930
To learn more about Amber Waves Farm, visit https://www.amberwavesfarm.org/ or call 631-267-5664.
Andrews Family Farm
If I ever had to choose one farm to live on for the rest of my life, I'd pick Andrews Family Farm. The reason for this choice is simple – they have everything. And by everything, I mean they have veggies, herbs, berries, fish, eggs, local honey, fresh-baked pies, ice cream, Christmas trees, a wide variety of flowers, and more. 
To top it all, the farm also keeps rabbits, goats, and chickens that your children can pet and feed during their farm tour. 
And if you are interested in a CSA program, Andrews Family Fam has a 10-week delivery of their "farm-to-table" basket, which includes flowers, vegetables, and eggs. 
1038 Sound Avenue, Wading River, L.I., NY 11792
To find out more about Andrews Family Farm visit https://www.andrewsfamilyfarm.com/ or call 631-929-0038.
Balsam Farms
Founded in 2003, Balsam Farms goes to great lengths to provide you with the freshest and safest produce. From planting to delivering their products, the farm does everything sustainably and responsibly. 
Balsam Farms grows a wide variety of vegetables and berries. Their other products include jarred goods. They also partner up with other local farmers and sell their goods, such as fruits and meats, in the Balsam Farms' stand and online shop. The online shop delivery covers East Of Shinnecock Canal and takes place on Tuesdays and Fridays. The minimum order value is $50. 
Another way to buy their veggies is to sign up for their CSA; they have 15 to 26-week programs, which start on May 27th. 
And of course, you can find the Balsam Farms produce in Farmers' Markets in Montauk, East Hampton, and Springs. While this is one of the newer Long Island farmers, it is beloved my the areas it serves like it's been there for 200 years!
293 Town Ln, Amagansett, L.I., NY 11930
Learn more about Balsam Farm by visiting https://www.balsamfarms.com.
Crossroads Farm at Grossman's
Billed as the closest organic farm to New York City, Crossroads is part of the Nassau Land Trust, a not-for-profit organization, composed of a volunteer board of directors working together to manage the farm through an operating agreement with Nassau County. 
The farm is an integral part of the surrounding community, and it couldn't thrive without the in-kind donation of volunteer work. We cultivate volunteerism as we cultivate our crops!
As we develop and nurture our farm community, everyone becomes intricately connected to the care of this open space. We do this through organic, biodynamic, and sustainable agricultural principles of land remediation and crop cultivation.
Crossroads Farm has continued to be a NOFA-NY certified organic farm since 2011.
Each Saturday, Crossroads hosts a farmers market of local vendors and food trucks. Sales from the farm stand provides revenue for a sustainable farm operation.
480 Hempstead Avenue, Malverne, L.I., NY 11565
Find out more by visiting xroadsfarmliny.com or by calling 516-881-7900.
Early Girl Farm
Early Girl Farm, a great source of fresh vegetables in Brookhaven, was open in 2010 by former chef Patty Gentry. She grows the produce for wholesale and CSA memberships. The farm's CSA lasts for 15 weeks and costs $675. 
Brookhaven, L.I., NY
Find out more about Early Girl Farm by visiting https://www.earlygirlfarm.com/#/ or emailing [email protected].
Garden of Eve Organic Farm and Market
The farmers of Garden of Eve Organic Farm are probably busier than bees. And it's no wonder considering how many projects they have. It's perhaps one of the most creative Long Island farmers today.
The farm grows 70 varieties of vegetables, 20 varieties of herb, and 30 varieties of flowers. It has a farm cafe where you can try meals prepared from their veggies. There is a horse barn where you can buy or lease a horse. And the owners of the farm even make their own beer from homegrown crops. 
And on top of all that, the Garden of Eve farm hosts various events and festivals, including a Fun Fields Play Area (family attraction) and U-Pick vegetables and fruits. The farm also provides its venue for private events and photoshoots. 
Garden of Eve sells their products in the online shop, on-farm market, and four other Long Island farmers' markets. There are CSA programs, too, and not just one. You can sign up for their vegetable, plant, cheese & dairy, and beer shares. 
4558 Sound Ave, Riverhead, L.I., NY 11901
To find out more about Garden of Eve, visit https://gardenofevefarm.com/ or call 631-722-8777.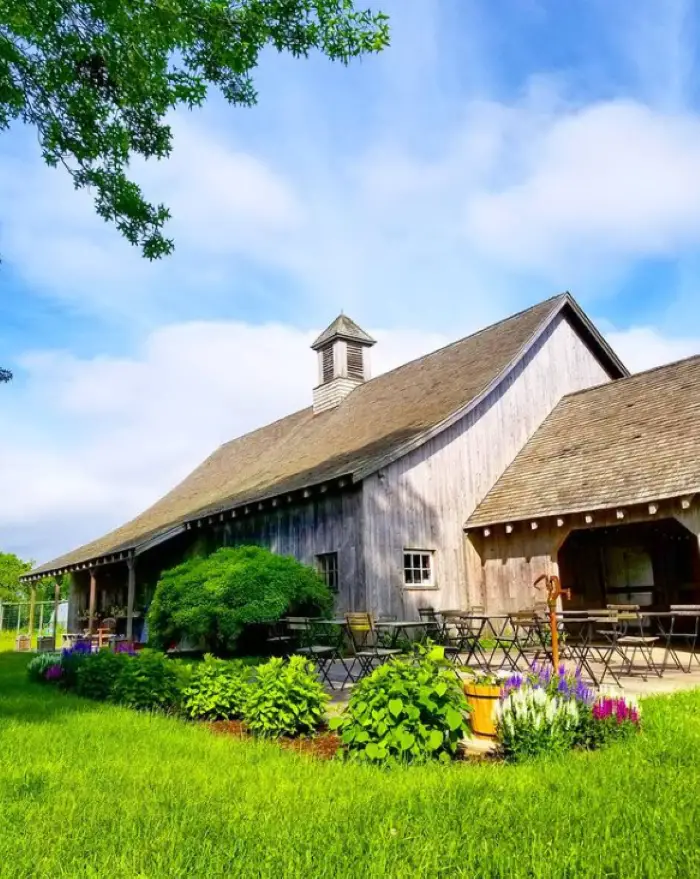 Golden Earthworm Organic Farm
If you're looking to buy fresh organic vegetables on Long Island, there is no better place than the Golden Earthworm farm for that. After all, you can only trust that the veggies you buy are truly fresh and healthy when you know where they came from and who grew them.
Here's a more detailed review of Golden Earthworm Organic Farm!!
652 Peconic Bay Blvd, Riverhead, L.I., NY 11901
Find out more about Golden Earthworm by visiting http://goldenearthworm.com/ or calling 631-722-3302.
Green Thumb Organic Farm
Certified Organic since 1989, Green Thumb Organic Farm is a family-owned farm that offers you over 200 varieties of vegetables, fruits, herbs, and flowers. 
You can find their products in their farm stand, which is open from May to November, from 9 a.m. to 4 p.m., and at Green Thumb Hayground Market. The farm also partners with other LI farmers and sells other goods, including cheese, coffee, soap, and baked goods. 
Green Thumb also makes hot sauces that you can order from their online store. And naturally, they have a CSA program, which starts in June and lasts for 25 weeks. 
829 Montauk Highway, Water Mill, L.I., NY 11976
Learn more about Green Thumb Organic Farm by visiting https://www.greenthumborganicfarm.com/ or calling 631-726-1900.
Kerber's Farm
Kerber's Farm, located in Huntington Long Island, was originally founded in 1941 with the construction of its first chicken coop.  The property was first established as a poultry farm, and Mr. Kerber later added a farm stand and pie shop at the foot of the property. The farm was always known for its fine baked goods, chickens, eggs, ice cream and fresh produce.  At that time, there were miles of potato fields in the surrounding area.  
By 2013 the farm had fallen into a state of disrepair and was slated for development like many of the adjacent farms.
Fortunately, the farm was saved when it was purchased by Nick Voulgaris III who used to frequent the store as a child with his family.  He was passionate about restoring the property and continuing the Kerber's legacy.
Today, Kerber's Farm is one of the last remaining working farms in Huntington and produces a line of packaged goods that are sold around the country through hundreds of stores including Neiman Marcus and Williams-Sonoma.  Kerber's has been featured in the Oprah Magazine, Architectural Digest, The New York Times, and countless other publications.
309 West Pulaski Road Huntington, L.I., NY 11743
Find out more by visiting kerbersfarm.com or by calling 631-423-4400.
Marilee's Farmstand
Marilee's Farmstand, also known as the Foster farm, farms 200 acres of potatoes and small grains and 30 acres of seasonal vegetables. It belongs to Marilee Foster, a 6-generation farmer. 
The farm offers fall/winter and spring/summer CSAs, and the programs usually last for about three months. You can also check out their farm stand, but there is a limited amount of products available, so it's better to head there early. 
98 Sagg Main St, Sagaponack, L.I., NY 11962
For more information, visit https://www.marileesfarmstand.com/ or call 631-537-0070.
Natural Earth Organic Farms
Located in Calverton, Natural Earth Farms is a Certified Organic produce farm that grows a wide variety of vegetables, fruits, and flowers. You can buy their products in the online shop, farmers' markets, and through the vegetable CSA program. 
The farm's online store isn't like others. It doesn't have a list of available products; you have to subscribe to its newsletters to know what they currently sell. They also don't deliver the orders; you'll have to pick your order up from the farm. 
If the location isn't convenient for you, you can visit Babylon Farmers' Market or Rocky Point Farmers' Market instead.
But these options are on a first come first serve basis. If you sign up for the CSA membership, you can be sure that each week you'll receive your share of fresh organic veggies. The Natural Earth Farm's CSA lasts for 20 weeks, starting mid-June, and costs $500-550, depending on your choice of pickup site. 
Calverton, L.I., NY 11933
To learn more about Natural Earth Organic Farm, visit www.naturalearthorganicfarms.com.
Organics Today Farm
A small farm in East Islip, they grow non GMO, Organic produce that you can trust. In addition to produce, they sell fresh gathered organic eggs from local chicken farms. Every Saturday morning fresh bread is baking including Banana bread , then Zucchini bread, and ending with Pumpkin bread. They also make their own honey sell garden seedling, imported Sicilian olive oil, as well as clean meat and poultry. There's also a CSA you can join.
169 Washington Street, East Islip, New York 11730, United States
Find out more by visiting organicstodayfarms.com or by calling 631-480-6497.
Quail Hill Farm
Opened in 1989, Quail Hill Farm is one of the first CSA farms in the USA. There are over
500 varieties of vegetables, fruits, and flowers, which they grow for their CSA. The farm offers you winter and summer shares with a sliding scale fee structure. 
660 Old Stone Hwy, Amagansett, L.I., NY 11930
Find out more about Quail Hill Farm
by visiting https://www.instagram.com/quailhillfarm/ or calling 631-267-8492.
Red Fox Farm
Red Fox Farm is a 1.2-acre Certified Organic produce farm located in Brentwood. The farm's vegetables are available at the farm stand, which is open on Tuesday, Friday, Saturday, and Sunday. 
You can also buy Red Fox Farm's full harvest share for $625 or half a share for $325. The farm's CSA lasts about 20 weeks. 
104a Second Ave, Brentwood, L.I., NY 11717
To learn more about Red Fox Farm, visit https://www.redfoxfarm.farm/ or call 631-553-2700.
Restoration Farm
Restoration Farm was founded in 2007 by husband and wife team Daniel Holmes and Caroline Fanning. The seven-acre farm is leased from Nassau County at the Old Bethpage Village Restoration, a living history museum that recreates 19th century life on Long Island.
Fresh vegetables, berries, flowers, and herbs are available to the public through a CSA (community supported agriculture) program and weekly farm stand.
Restoration Farm is firmly committed to sustainable agriculture. We don't use herbicides, pesticides, or synthetic fertilizers—ever! Instead, we focus on building healthy soil through cover cropping, mulching, and minimal tillage. We labor in full view of the customers we serve and are proud to provide Long Islanders with a high standard of quality food.
140 Bethpage-Sweet Hollow Rd, Old Bethpage, L.I., NY 11804
To find out more about Restoration Farm, visit restorationfarm.com/ or email [email protected].
Sang Lee Farms
The Sang Lee Farms' history started with farming quality Asian produce, including Chinese cabbage, radishes, and greens in the mid-1940s. Nowadays, it's a 100-acre Certified Organic farm that offers you more than 100 varieties of vegetables, herbs, and baby greens. They also have an on-site Certified Organic Kitchen, where they sell prepared products, such as salads, sauces, vegan soups, and more. 
You can buy Sang Lee's produce at their farm stand, which is open on Fridays and Saturdays, from 9 a.m. to 5 p.m. Or you can opt for home delivery. The farm delivers weekly everywhere on Long Island and NY (except Shelter Island and Staten Island). This may be one of the best known Long Island farmers around.
Sang Lee Farms also can be found at three farmers' markets – Northport Market, Eastport Market, and Westhampton Beach Market. And they sell full and partial CSA shares for $780 and $570, respectively. The difference between their CSA and other farms is that they partner with fruit and cheese farms and sell their shares as add-ons to their program.
25180 County Rd 48, Peconic, L.I., NY 11958
To find out more about Sang Lee Farms, visit https://www.sangleefarms.com/ or call 631-734-7001.
Satur Farm
Satur Farms was started 20 years ago by a farmers' daughter living and working in New York City and yearning again for country life along with her chef-husband, at the top of the culinary world, but lacking the fresh ingredients that he worked with in illustrious kitchens in Europe. Armed with Paulette Satur's plant science degrees and Chef Eberhard Müller's passion for culinary perfection, they set about growing their farming business together.
The inception and rise of Satur Farms were instrumental in bolstering the nascent locally grown food movement. Satur Farms now grows, packs, ships, and markets to restaurants, retail, wholesale, foodservice, and specialty customers all along the Eastern Seaboard, certainly a long way from its initial vegetable garden for fresh-obsessed chef. Satur Farms specializes in baby leaf- wild roquette arugula, baby spinach, spring mix, mizuna, tat soi, baby kale, along with other leafy greens such as a French-style Frisée and baby root vegetables. Farming operations on Long Island's North Fork in summer and in the mild Florida climate in winter allow for year-round supply of sublimely fresh vegetables. Product harvested on Long Island is shipped to the NY metropolitan area often in under 24 hours. Their commitment to fresh, high quality, nutritious, and sustainably grown produce has never wavered and is expertly supported by their dedicated team.
3705 Alvah's Lane,, Cutchogue, L.I., NY 11935
Find out more by visiting saturfarms.com or by calling 631-734-4219.
Sep's Farm
Sep's Farm is a family-owned business and is a reliable source of fresh produce for families on the whole Long Island. In addition to vegetables and fruits, the farm sells homemade pies, jams, and prepared foods. They have a farm stand in East Marion and are looking to open another on Shelter Island. 
The farm also has a grocery delivery service to Orient, East Marion, Greenport, and Shelter Island. For delivery to other areas, send an email to this address, and it will be arranged.
Like many other Long Island farmers that focus on produce, Sep's Farm offers you vegetable and flower CSA shares. Unlike other farms, though, you can choose what you receive. 
7395 Main Rd, East Marion, L.I., NY 11939
Learn more about Sep's Farm by visiting https://www.sepsfarm.com/ or calling 631-477-1583.
Zilnicki Farm
Zilnicki Farm is a 4th generation family farm that grows its quality produce for CSA members. Their vegetable shares are completely customizable and offer you a lot of benefits, including free yoga sessions, eggs, and home delivery.
And if you don't want to sign up for the whole CSA program, you can buy a one-time share at the farm stand.
3747 Sound Ave, Riverhead, L.I., NY 11901
For more information on Zilnicki Farm, visit www.zilnickifarms.com/ or call 631-255-2598.
Long Island Farmers: Dairy, Meat, Eggs
Now, how about some wonderful farms that focus more on the proteins we all know, love and crave! From dairy milks and cheeses to eggs to meat, Long Island farms are producing some really great products.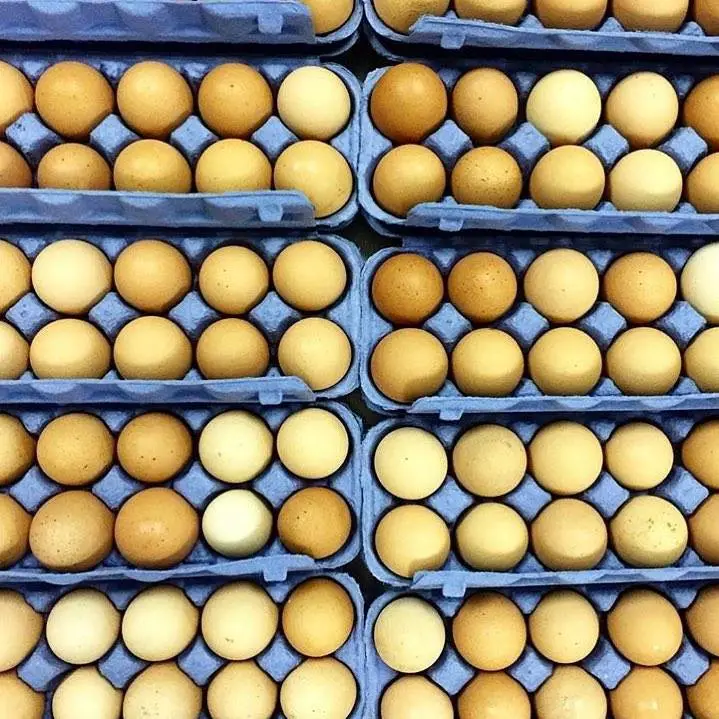 Browder's Birds 
Located on the North Fork of Long Island, the Browder's Birds farm raises and sells chicken, turkey, ducks, and sheep. Their poultry is Certified Organic by NOFA-NY and is processed in a licensed facility on the farm. In addition to meat and eggs, the owners Chris and Holly also sell honey, seasonings, and dry rubs.
You can find the Browder's Birds products in several places. Check out their online shop or head over to the Browder's Birds farm in Mattituck and buy the meat and eggs at their farm stand. You can find them in The Westhampton Beach Farmers' Market on Saturdays from June to November.
Or you can join their Chicken & Eggs CSA. The full share of the Chicken CSA costs $675 and runs for 20 weeks. You can also choose to receive a half share, which costs $350 and runs for ten weeks. For $220, you can become a member of their 20-week Eggs CSA and receive a dozen eggs every week.
4050 Soundview Avenue, Mattituck, L.I., NY 11952
Learn more about Browder's Birds by visiting http://browdersbirds.com/ or calling 631-477-6523.
Crescent Duck
Crescent Duck is the last Long Island Duck farm (click here for more) that solely focuses on raising and selling high-quality ducks. If you love duck meat, there is no better place for you to buy it from. 
To buy the Crescent Duck products, place an order by sending an email to this address or calling 631-722-8000. You can pick it up from Monday to Friday, from 7:30 to 4:30.
10 Edgar Ave, Aquebogue, L.I., NY 11931
To find out more about Crescent Duck, visit https://crescentduck.com/ or call 631-722-8000.
Catapano Dairy Farm 
If you want to try award-winning goat cheese, then Catapano Dairy Farm is the place to be. Opened in 2003, this North Fork goat farm raises Saanen, Alpine, and Lamanchas goats – the very best dairy goat breeds. 
You can buy goat cheese, yogurt, and skincare products n the farm stand and online shop. The farm shop is open daily, May through September, from 10 a.m. to 5 p.m. If you order from the online store, note that cheese and yogurt are only for local pick-up. Soaps and creams can be delivered anywhere in the USA. 
The farm also sells baby goats and compost. 
33705 North Road, Peconic, L.I., NY 11958
Learn more about Catapano Dairy Farm by visiting https://catapanodairyfarm.com/ or calling 631-765-8042.
Deep Roots Farm
A family-owned farm, Deep Roots farm offers you pretty much everything you need. They sell pork, chicken, fruits, vegetables, pickled veggies, eggs, herbs, flowers, sauces, and pestos. The fruits and vegetables grown on Deep Roots Farm are usually available for purchase from April to December. 
While their products are not yet certified organic, the Deep Roots farmers use organic growing practices for their produce and keep their animals on a healthy diet.
You can pre-order the products by sending an email to this address or buy them from the farm when you visit their self-serve store. 
57685 NY-25, Southold, L.I., NY 11971
Find out more about Deep Roots Farm by visiting https://deeprootsfarmnofo.com/ or calling 631-745-7928.
Feisty Acres
The Feisty Acres farm is famous for its white quail, but they also pasture raise many other birds, including Guinea Fowl, heritage turkeys, and chukar partridge. They also sell chicken, duck, and quail eggs. 
The farm offers Monthly Meat & Egg CSA that you can become a member of for $500. Or you can choose to receive only eggs share twice a month for $216. 
The Feisty Acres online shop sells quail eggs, heritage chicken eggs, pickled quail eggs, chicken stock, and liver mousseline. There is no delivery; you can pick up your order at Union Square Greenmarket, Manhattan.
45375 County Rd 48, Southold, L.I., NY 11971
To learn more about Feisty Acres, visit https://feistyacres.com/ or email [email protected].
Goodale Farms
Open since the mid-1800s, Goodale Farms provides fresh and healthy dairy products, fruits, vegetables, meat (including turkey, beef, lamb, and chicken), baked goods, and soaps. 
The farm offers a customizable Meal Subscription Box, which includes dairy, meats, and produce. The box will be delivered to your home weekly and costs $75-100 per week, depending on the size. 
You can also buy the farm's products from their online store. For the members of their Meal Subscription Box, there is no minimum order value. If you didn't subscribe to their weekly deliveries, then there is a minimum purchase amount, which depends on which county you live in. 
If you prefer to actually see and touch what you are buying, you can find the Goodale Farms products at various Long Island farmers' markets (check the schedule and directions here).
250 Main Rd, Riverhead, L.I., NY 11901
To find out more about Goodale Farms, visit https://goodalefarms.com/ or call 631-901-5975.
Iacono Farm
Iacono Farm is a family-owned farm that is open throughout the whole year. They sell chicken, chicken & duck eggs, chicken sausages, homemade baked goods, and BBQ sauce. They also sell ducks in the fall. 
Duck eggs are available for purchase in their Etsy store. For everything else, you can head over to the farm on any day except for Tuesday. However, if you want to buy a bird, it's better to place an order beforehand by calling 631-324-1107.
100 Long Lane, East Hampton, L.I., NY 11937
To learn more about Iacono Farm, visit https://www.iaconofarm.com/index.html or call 631-324-1107.
Mecox Bay Dairy 
Mecox Bay Dairy offers you the freshest high-quality milk and cheese. The milk produced by their Jersey cows is rich in fat and protein, and the artisan cheese is available in eight distinct flavors.
Apart from dairy products, Mecox Bay Farm also sells beef, pork, and eggs. And for the Thanksgiving season, they raise turkeys. 
All of this deliciousness can be bought at the farm store that is open daily. You can also have the goods delivered to your house if you live in the Hamptons (from Southampton to Montauk). And many Long Island farmers' markets, stands, and cheese shops sell the Mecox Bay Dairy products (check the map here).
855 Mecox Road, Bridgehampton, L.I., NY 11932
Learn more about Mecox Bay Dairy by visiting http://www.mecoxbaydairy.com/ or calling 631-537-0335. 
8 Hands Farm 
8 Hands Farm is more than just another farm on Long Island; it's also a cafe, a store, a butcher shop, and a venue for private parties. It's one of the most unique Long Island farmers operating today.
In the 8 Hands Farm cafe, you can try delicious breakfast and lunch meals created from the fresh ingredients grown on the farm. The menu of the cafe changes often, so follow them on Instagram for updates. In the farm store, you can buy fresh eggs, organic produce, wool bedding, soap, and prepared foods. And in the butcher shop of the farm, they sell pork, chicken, lamb, and charcuterie. The store and cafe are open from Thursday to Sunday.
The 8 Hands Farm also hosts butchering and cooking classes.
4735 Cox Ln, Cutchogue, L.I., NY 11935
Find out more about 8 Hand Farm by visiting https://www.8handsfarm.com/ or calling 631-494-6155.
Long Island Farmers: Oysters And Snails
I have a great list of Long Island Oyster Farms (click here for all the details) for you to try on your journey. Long Island's waters are perfect to support oysters, clams, and other great seafood!
Oysters are being seeded in close to record numbers as waters around The Island continue to get cleaner and cleaner. In fact, the more oysters that are in the local waters, the cleaner the water will become! Oysters naturally filter many gallons of water each day as they grow to maturity. It's one of the most ideal win-win situations I've ever heard of! I love oysters and creating this guide made me really proud to call Long Island home. Here is a list of the farms I cover in the article I linked to above!
Founders Oyster Farm
Great Gun Shellfish 
Hampton Oyster Company
Little Ram Oyster Co.
Peconic Gold Oysters
Southold Bay Oysters
Violet Cove Oysters 
West Robins Oyster Co.
Yennicott Oyster Company
Peconic Escargot
The farm was opened when its owner, chef Taylor Knapp, couldn't fresh snails anywhere in the USA. There were frozen and canned options, but he wanted to use fresh snails to create his special escargot dish. So he decided to grow them himself.
Find out all about it on my Peconic Escargot feature article!
Cutchogue, L.I., NY
To find out more about Peconic Escargot, visit https://www.peconicescargot.com/ or call 855-237-2274.
Long Island Farmers: Beers, Ciders, Wines, and Hard Spirits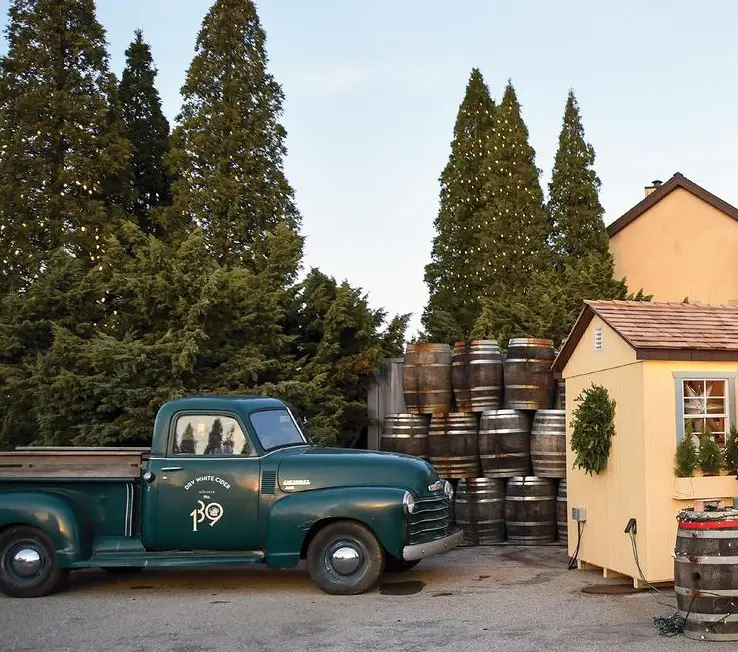 Long Island isn't only a place to get fresh produce, meat, dairy, and oysters; it also offers you craft beers, ciders, wines, and some hard alcohol. Long Island farmers offer so much quality and variety! Plus…they can be really fun if you know what I mean. Here's a list of the really fun stuff.
Click here for a complete list of Long Island breweries.
To learn where you can taste and buy delicious wine, check out this list of Long Island Wineries and Vineyards.
My guide to Long Island hard cider will tell you where you find the best cider.
And if you want to know where to find local hard liquor, you'll find this guide to Long Island distilleries extremely helpful. 
There are so many amazing Long Island farmers working the land and producing masterful products for us all to enjoy. It's a real pleasure to visit this places and support what they do. It's good for us as a culture, it's good for our health and well-being, and it's good for our economy. I hope that we only continue to preserve and protect these lands and businesses now and in the future.