Are you looking for great Long Island distilleries to visit? Of course you are, and you have some really good choices these days. Many know about the craft breweries on Long Island, the hard cideries, and, of course, the wineries and vineyards of Long Island Wine Country of the North Fork and the Hamptons. Of course, there's also all the great farms to visit as well.
But, sometimes you need something a little bit harder, right? There are Long Island distilleries that make some of the best spirits in the country. And many of them use locally grown Long Island potatoes and ingredients from out wonderful farms!
There is a Long Island distillery that makes strawberry liqueur. Another one that makes espresso-flavored vodka. Others make just about every flavor of vodka, whiskey, bourbon and gin. Curious about distilleries in our area? Of course you are. 
Check out this list of top Long Island distilleries that are making their mark with smooth creations right here in our Long Island backyard.
11 Long Island Distilleries For Craft Spirits
Nassau County Distilleries
Old Spirit Distillery
Old Spirit Distillery is Nassau County's first and only distillery, located in the beautiful town of Oceanside. Founded in 2017, Old Spirit produces vodka, bourbon, brandy and moonshine. The spirits are organic and kosher certified, using corn from New York state farms.
They use state-of-the-art equipment, starting from their milling machines and cookers, to the distillery kettles, going all the way to the filtration systems. Each step of production is closely monitored by hand, and machines are calibrated to achieve the finest quality.
3670 Oceanside Road West, STE 6, Oceanside, L.I., NY 11572
Find out more by visiting oldspiritdistillery.com or by calling 516-536-0301.
North Fork Distilleries
Greenport Distilling & Bar
The first Tasting Room of it's kind in Greenport. Liquids distilled include Spiced Rum, Bourbon, Vodka, Gin, Reserve Bourbon, Grappa (Eau D'Vie), Apple Brandy, and Amaros.
Wines & Spirits produced by the owner's themselves and twelve taps of NYS Beers.  A full immersion into North Fork's Craft beverages.
211 Carpenter St, Greenport, L.I., NY 11944
Find out more by visiting greenportdistillery.com or by calling 631-333-2814.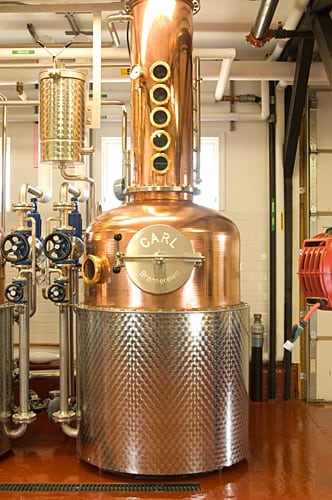 Long Island Spirits
Long Island Spirits was founded in 2007, becoming the first craft Long Island distillery since the 1800's. It is located in Baiting Hollow, in the heart of the famous wine region on the North Fork of Long Island.
Come visit the Tasting Room Patio to try handcrafted spirits, craft cocktails, vodka and whiskey flights and their entire line of canned and bottled spirits. Spirits include vodka, bourbon, Sorbetta, single-malt whiskey and barrel-aged gin. Plus, they are even making hand sanitizer now! 
2182 Sound Ave., Baiting Hollow, L.I., NY 11933
Find out more by calling 631-630-9322 or visit lispirits.com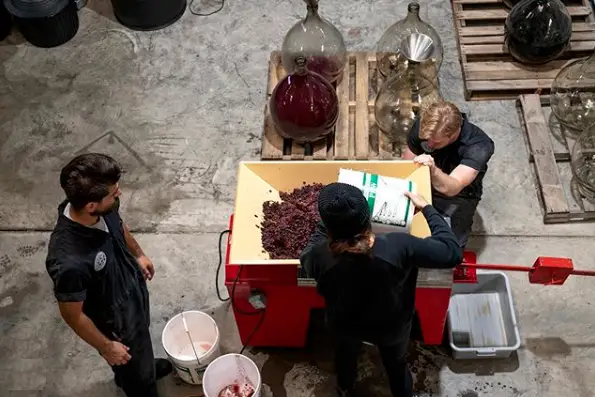 Matchbook Distilling Co.
Matchbook works with clients to create the custom spirits they dream up, always prioritizing the science, tradition, anthropology and agriculture that make the art of alcohol so special. Their custom built, American-made equipment is designed for maximum versatility and scalability. And, above all, quality.
230 Corwin Street, Greenport, L.I., NY 11944
Find out more by visiting mdcdropshop.com.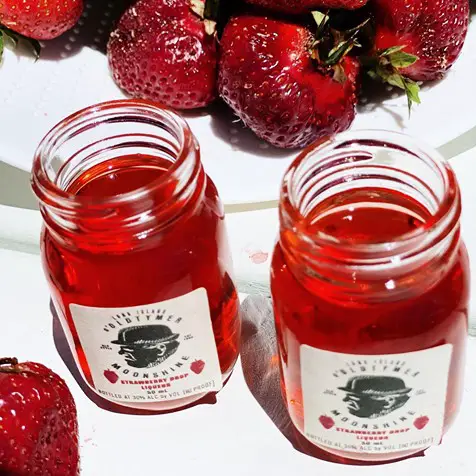 Twin Stills Moonshine
Guess what? Kids and pets are welcome at this Long Island distillery! Twin Stills uses Long Island corn to make its whiskey, and fruits from local farms to make the wide variety of flavors of liqueur. Try their pumpkin spice, apple pie or chocolate liqueurs! Best of all, tastings only cost $9 for three different varieties of their moonshine. 
5506 Sound Ave., Riverhead, L.I., NY 11901
Find out more by calling 631-779-3199 or visit liooldtymer.com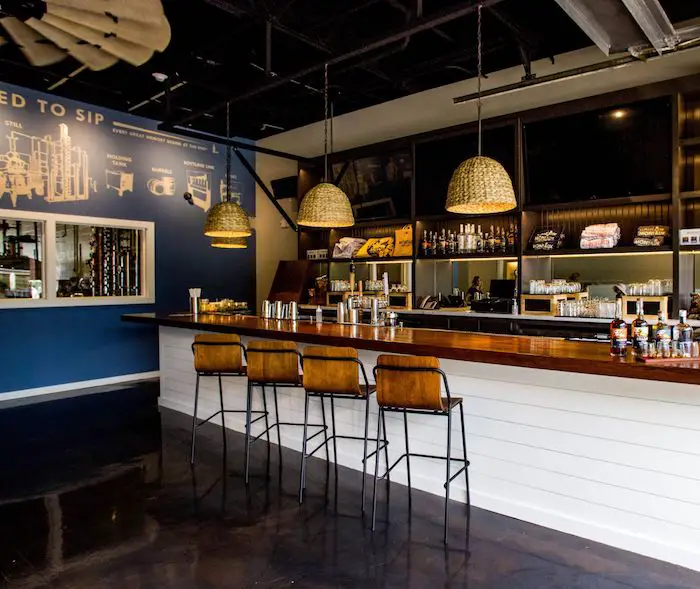 Montauk Distilling Company 
Montauk Distilling Company is a family-owned distillery. It is a small scale operation, combining the rich history of the craft distillation with their fresh, new approach.  They pride themselves on becoming a "drink-local advocate."
Want to visit? The Distillery, a fully operational distillery and tasting room at Montauk Distilling Company, is now open to the public. Note, the distillery is actually in Riverhead.
24 East 2nd Street, Riverhead, L.I., NY 11901
Find out more by calling 631-727-MDCO or visit montaukdistillingco.com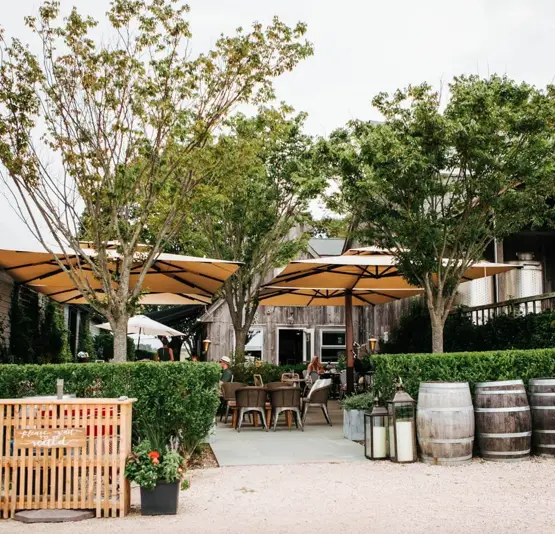 Shinn Estate Vineyards and Farmhouse 
For those who want to experience the beauty (and taste) of a vineyard while also being able to taste craft spirits, Shinn Estate Vineyards is the place to bee. They have a variety of wines available to taste or for purchase including Divine, which is a dessert wine many love.
Shinn Estate also has apple brandy made from local apples and aged four years in oak barrels. You can find Alambic Brandy as well, which is made from grapes and also aged four years in oak barrels. 
2000 Oregon Rd., Mattituck, L.I., NY 11952
Find out more by calling 631-804-0367 or visit shinnestatevineyards.com 
South Fork Distilleries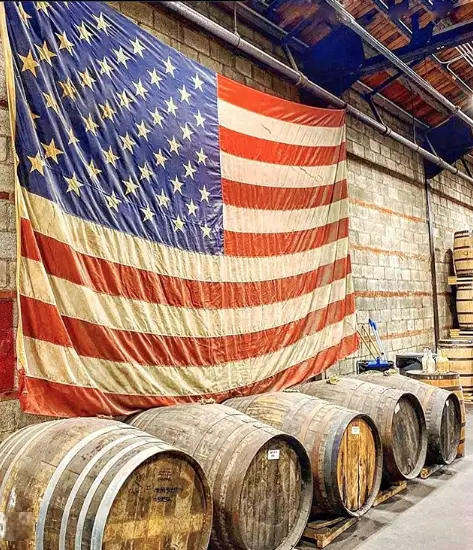 Montauk Hard Label
The founders of Montauk Hard Label prides itself on embodying the spirit of the locals in Montauk. Their original, blueberry and peach whiskies are aged three years and known for their light, smooth taste. They are made from locally-sourced fruit when possible and all ingredients are non-GMO. For those looking for all the flavor with fewer calories, try the Whiskey Cocktails in a can which come in under 100 calories. 
PO Box 2007, Montauk, L.I., NY 11954
Find out more by calling 631-213-1066 or visit montaukhardlabel.com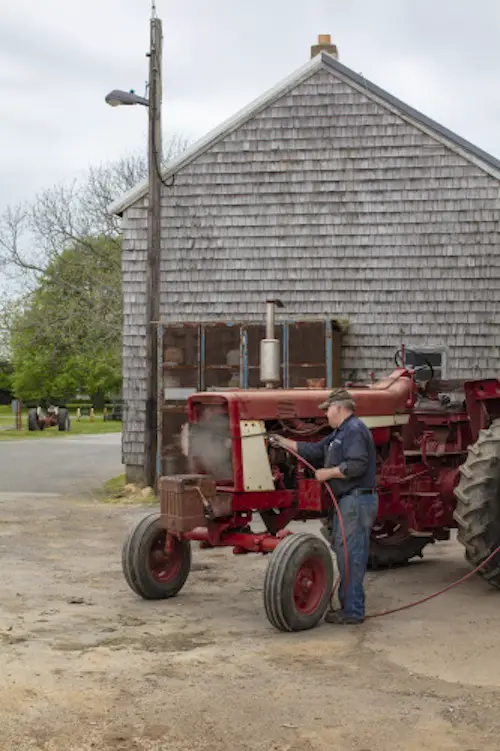 Sagaponack Farm Distillery
Sagaponack Farm Distillery is one of the most unique of the Long Island distilleries. The bar in their Tasting Room is topped with unfinished slices of a mammoth tree cut down in 1984. The footrest is taken from the historic Bridgehampton to Sag Harbor railroad.
Located in a renovated former dairy barn, the Tasting Room specializes in wheat vodka, potato whiskey and rhubarb liqueur. The Tasting Room is now open for outside patio service and limited indoor seating.
369 Sagg Rd., Sagaponack, L.I., NY 11962
Find out more by calling 631-537-7300 or visit sagaponackfarmdistillery.com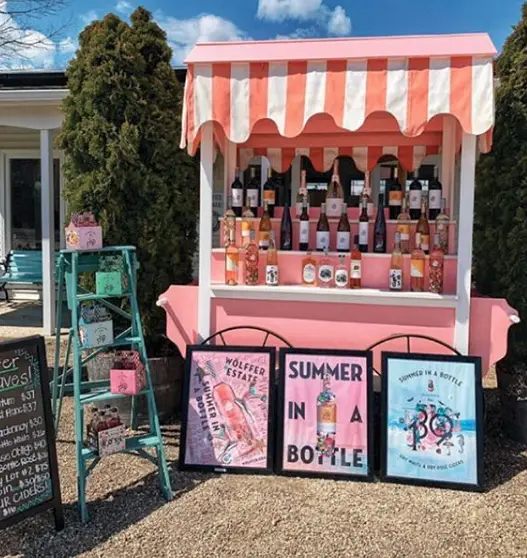 Wölffer Estate Vineyards
Even though Sagaponack is better known for posh wines, you can also get a pretty fantastic brandy and gin as well. Wölffer Estate Vineyard has been around since 1988 and is committed to producing a variety of drinks including premium, distinctive wines, ciders and spirits. They are dedicated to quality, style and celebration of the local area.
The Tasting Room at Wölffer Estate is open year-round, seven days a week. Guests enjoy the beauty of the vineyards and Hamptons landscape as much as the delicious spirits and wines. 
139 Sagg Road, Sagaponack, L.I., NY 11962
Find out more by calling 631–537–5106 or visit wolffer.com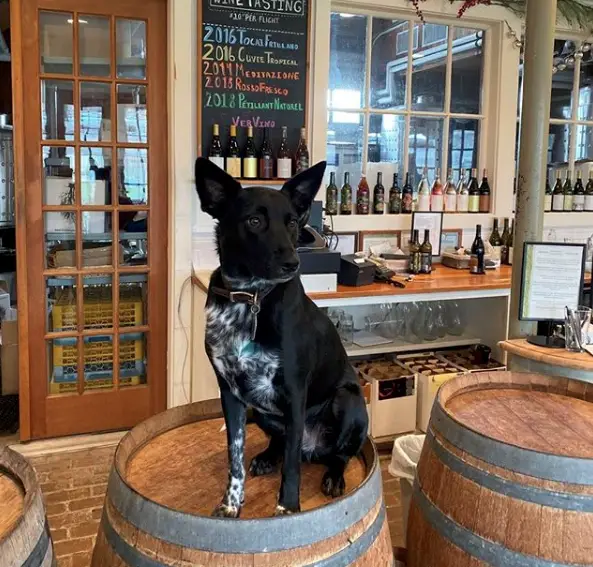 Channing Daughters Winery
Channing Daughters creates wines from over two dozen varieties of grapes. They are the only winery on the East End that grow and produce wines from many of these grapes varieties. Located on a beautiful plot of land in Bridgehampton with twenty-eight acres of vines. They have a small winery as well as a tasting room, though that is currently closed.
Channing Daughters get about 50% of their grapes from the North Fork. Check out their spirits as well as the wine including Vervino vermouth, Ginsmiths Dry Gin, Sagaponack Vodka and more.
1927 Scuttle Hole Rd., Bridgehampton, L.I., NY 11932
Find out more by calling 631-537-7224 or calling channingdaughters.com
Up Island Distilleries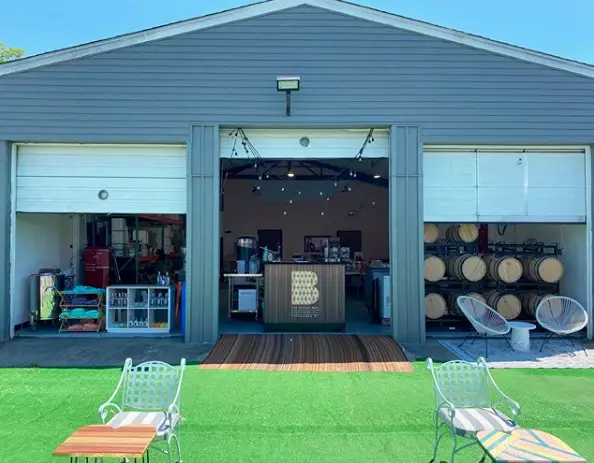 The Better Man Distilling Company
The Better Man has continued to be on the forefront of the Long Island distilleries trends. They are Long Island's first urban craft distillery. The Better Man is a destination in and of itself for craft spirits.
The Tasting Room is open now with both indoor and outdoor seating. Along with the spirits, they also serve a limited, ever-changing small plates menu. Plus, pets are welcome!
161 River Ave, Patchogue, L.I., NY 11772
Find out more by calling 631-708-7405 or visit thebettermandistillingco.com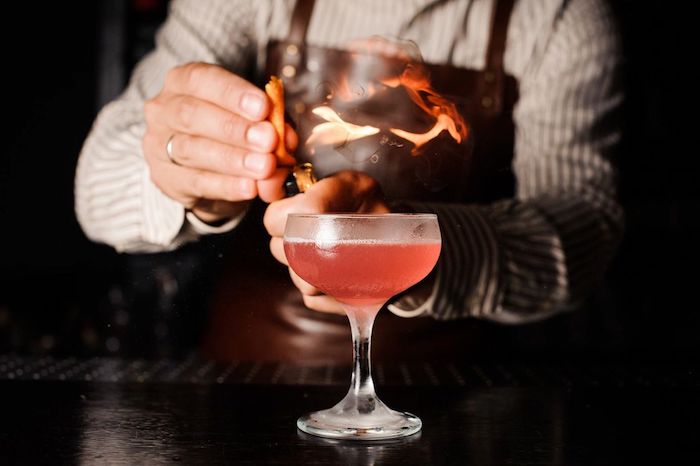 Black Momma Vodka
Black Momma Vodka was developed and created by Vanessa Braxton. It's Flagship Vodka is 80 proof. It's Distilled 5 times and Filtered 5 times from corn for its signature smooth taste. It's distilled through Crushed Diamond Lava Rocks and fused with Cascade Mountain Spring Water from Oregon.
12 Colonial Springs Road, Wyandanch, L.I., NY 11798
Find out more by visiting blackmommavodka.com
Grab a Snifter and Go
These Long Island distilleries are unique places to experience all that Long Island has to offer. Delicious, entertaining, and informative, why not visit a Long Island distillery on your next weekend road trip?