There are so many things to do on the North Fork, I just love the are so much. The North Fork is one of the best places to explore during the summer months. This 30-mile-long peninsula on the East End of Long Island is loaded with natural beauty and a variety of activities to enjoy, especially during the summer. If you're looking for some great summer activities this year, then look no further.
I have 21 things to do on the North Fork this summer that will make for some seriously good times and lasting memories.
RELATED: More North Fork!!
Things to Do on The North Fork
When the warm weather hits, it's all about events where North Fork is concerned. You'll find great festivals, berry picking, and more all across this part of Long Island throughout the summer. There's something for everyone.
Things to Do on The North Fork in June
Summer Concert Series
The Mattituck Park District Summer Concert Series is a collection of six different dates offering live music, local food, and beverages for both locals and visitors to enjoy. It's BYOB (bring your own blankets) and lawn chairs are highly recommended.
First Date: June 4. 5 PM to 7:30 PM
Mattituck Park District
Southold Bay Oyster Tour
Head to Southold Bay Oysters on June 5th to tour their oyster farm. The tour offers a look at the life cycle of an oyster from spawning to grow-out, oyster farming gear, an oyster shucking lesson, and sample tastings of the farm's Southold Shindig Oysters.
June 5. 2 PM to 4 PM
Southold Bay Oysters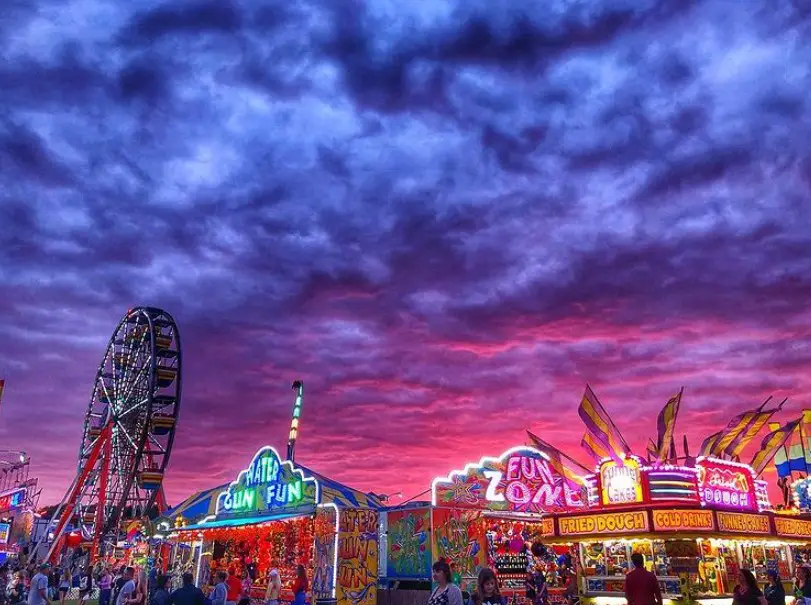 Mattituck Strawberry Festival
Head to the 67th Annual Strawberry Festival to enjoy their signature strawberry shortcake and other strawberry treats, rides, craft vendors, fireworks, and of course, the crowning of the Strawberry Queen.
June 15 to June 17. 5 PM to 10 PM. June 18 to June 19. 11 AM to 11 PM
RELATED: Mattituck Strawberry Festival
Rotary Uncorked
Head to RGNY in Riverhead to experience the 15th Annual Rotary Uncorked event. You'll enjoy some of the best food and wine from several of North Fork's top restaurants and wineries. Tickets are $125 and all proceeds go to charitable initiatives by the Riverhead Rotary.
Berry Picking at Patty's Berries and Bunches
For the freshest berries this summer, head to Patty's Berries and Bunches in Mattituck. Strawberries come in first, followed closely by raspberries. You can also pick your own snap peas, as well.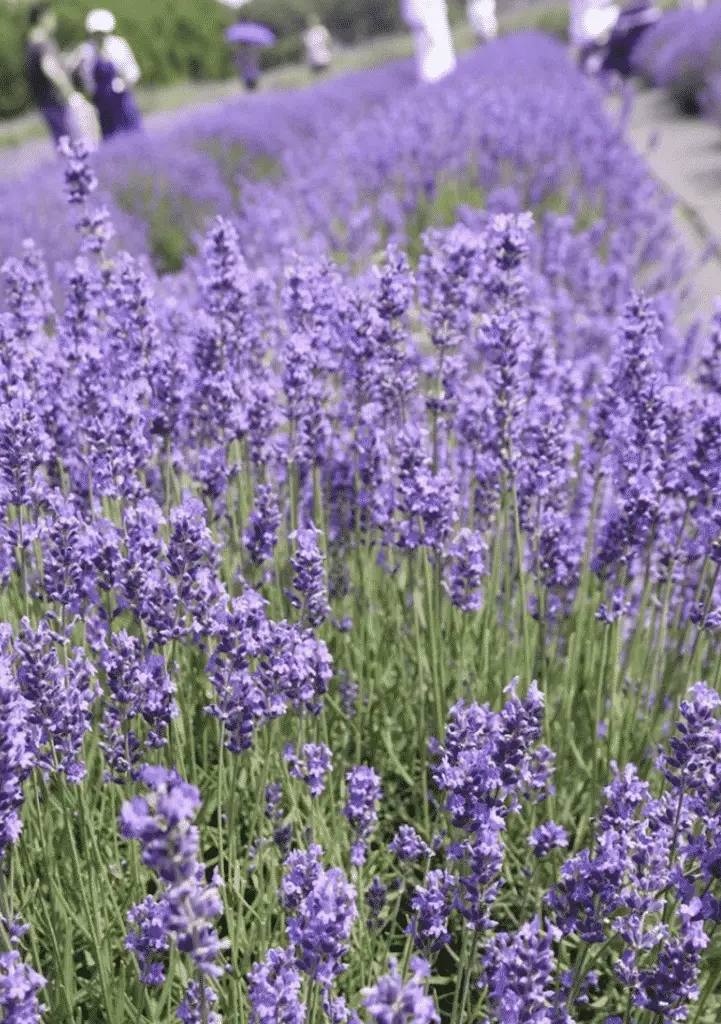 Lavender by the Bay
From mid to late June, you can enjoy the beautiful blooms and wonderful aroma of lavender at Lavender by the Bay's East Marion and Calverton locations. Take a relaxing stroll through the lavender, and try not to take a nap right there in the field!
RELATED: Lavender by the Bay
Treiber Farm Sandita Luncheon Pop-Up
Head to Treiber Farms on Saturday, June 25 for a day of tasty food the likes of which you've never had. Created by chef Sandy Ho, the pop-up features creations that are both delicious and creative.
June 25. 1 PM to 6 PM
Treiber Farms
Jazz at New Suffolk Waterfront
Bring a blanket to the New Suffolk Waterfront and get ready for an evening of Jazz. You'll enjoy some of the best Jazz acts around while soaking up the summer vibes of New Suffolk.
June 26. 7 PM to 9 PM
New Suffolk Waterfront
Things to Do on The North Fork in July
Alive on 25
Head to downtown Riverhead to enjoy their ever-popular Alive on 25 summer street festival. It features live music on six stages, food from local restaurants and food trucks, vendors, and craft drinks. They also offer kids' activities, arts, and more. The evening is then capped off with fireworks.
July 1. 5 PM to 9:30 PM
Downtown Riverhead Alive on 25
Southold Village July 4th Parade
Take in one of the most popular 4th of July events in North Fork, the 24th Annual Southold Village Merchants July 4th Parade. It runs from Boisseau Avenue all the way to Truckers Lane.
July 4. 12 PM
Harbes Family Farm Annual Sweet Corn Festival
The Harbes Family Farm Annual Sweet Corn Harvest and Festival makes corn the star of the show. All weekend long, you and your family can enjoy delicious sweet corn, live music, a corn eating contest, and you'll even be able to sample wines at the wine barn.
July 16 to July 17. 10 AM to 7 PM.
Harbes Family Farm
Dancing on the Dock Summer Party
Hosted by Claudio's Waterfront & Warf, the first annual Dancing on the Dock Summer Party supports the Eastern Long Island Hospital Foundation. Enjoy a variety of delicious food, hors d'oeuvres, auctions, cocktails, and DJ'd music.
Dancing on the Dock Summer Party
LobsterFest
No, you're not heading to Red Lobster. Instead, head to Wharf House at Founder's Landing for their LobsterFest benefitting local community service projects. Enjoy lobster and steak while the kids pick something from the kid's meal selection.
July 30. 5 PM to 8 PM
LobsterFest
Barn Dance
Head to the Hallockvill Museum Farm and enjoy a night of boot scootin' boogying. While you're there, you'll also enjoy a barbecue dinner and drinks from local drink artisans. Follow caller Chart Guthrie's instructions, and you'll do just fine as you country line dance the night away.
July 30. 6 PM to 9:30 PM
Hallockville Museum Farm Annual Barn Dance
Things to Do on The North Fork in August
Tots Cooking Class
Get the kids excited about cooking by bringing them to the Tots Cooking class at Garden of Eve Farm in Riverhead every Thursday through the month of August. They'll enjoy harvest tours, hands-on cooking classes, and more.
Thursdays in August. 11 AM to 12:30 PM
Garden of Eve Tots Cooking Class
Greenport Skate Park Skate Festival
Skateboarding enthusiasts should head to Greenport Skate Park for their first-ever skate festival. Experience more than 100 artists, clothing and craft vendors, and demonstrators – all rooted firmly in the skating lifestyle. There's also live music, food, and even a graffiti and mural contest.
Greenport Skate Park Instagram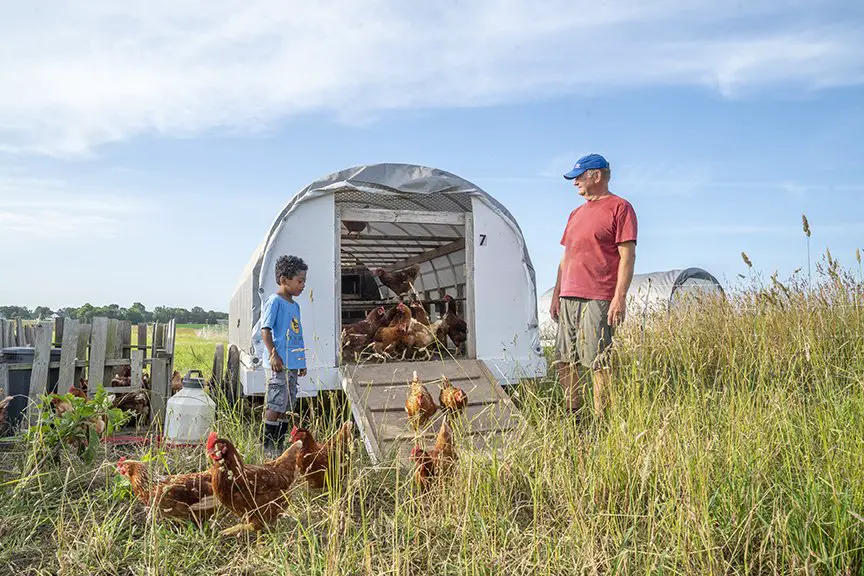 Potluck Dinner and Farm Tour
Head to Browder's Birds for an evening of delicious food and a guided pasture walk. Like any potluck, you'll bring a dish to share with the other guests. It's also BYOB if you enjoy adult beverages. It's a fun evening on the farm for the whole family.
August 7. 5 PM to 8 PM
Browder's Birds
Art in the Park
Art lovers should head to Grangabel Park to enjoy an evening of artistic enjoyment at Reflextions Riverhead: ARt in the Park. There, you'll find illuminated designs encompassing LED, incandescent, fire, blacklight, and other lighted visual displays as part of a walkable experience.
August 12. 7 PM to 10 PM
Reflextions Riverhead
Teach the Kids to Fish
Visit Steamboat Wharf at the New Suffolk Waterfront for a kid-friendly fishing workshop with Tom Mangiamele. The event will teach those in attendance the basics of fishing including how to fish with real bait, artificial bait, fishing safety, equipment care, and various fishing techniques.
August 15 to August 19
New Suffolk Waterfront Fishing
Women Making Waves
Ladies, this one is all about you. Head to Port of Egypt to participate in a women's-only workshop that teaches the basics of boating. From nautical terms, safety, how to tie up a boat, and more, there's so much to learn for any woman who wants to learn about boating. It's all about boating, fun, and empowerment.
August 20. 8:20 AM to 12 PM
Port of Egypt Women Making Waves
Landcraft Garden Foundation
Head to Landcraft Garden every Friday and Saturday in August to take in the beautiful blooms and fragrances of the garden. Enjoy the pollinator path, the pool, knot gardens, meadows, and more.
Every Friday and Saturday in August. 10 AM – 4 PM
Landcraft Garden Foundation
There are So Many Things to Do on The North Fork This Summer
From learning to fish to strolling beautiful gardens and much more, you'll find a plethora of events and activities to enjoy this summer in North Fork. Start making plans now to take part in so many things to do in North Fork and make some family memories this summer.
More From The Long Island Local
Maybe grab a freshly brewed beer at these Long Island breweries!
And how about all the wonderful Wölffer Estate Vineyard events and tastings?! Or maybe check out some Long Island oyster farms! How about these guides to Long Island Coffee Shops and Long Island coffee roasters!! Check out these 16 Long Island Boardwalks! Take the ferry over and enjoy these Fire Island restaurants! Let's not forget about the best tacos on Long Island and these 32 great Long Island pizza places either!! Here are 21 great spots to enjoy Long Island Gelato!
Be sure to find out about more things to do on Long Island as well as more great spots to eat and drink! Maybe take a stroll in one of these amazing Long Island arboretums and gardens! There are even this great Long Island kayaks and paddleboard guide to exploring!
Long Island Farm Guides To Explore
Suffolk County agriculture includes over 560 farms with 4,600 people that generate more than $226 million in sales annually. Long Island knows farming as well as Long Island farmland preservation!! How about enjoying some wonderful Long Island hiking trails!
Check out more Long Island Farm coverage on The Long Island Local!
Explore our Guide to organic farms on Long Island and our Guide to CSA on Long Island.
Read about great events like the Tulip Festival at Waterdrinker Farm and all that the Golden Earthworm has to offer!
What about this massive list of Long Island farmers and farms you need to visit!
How about Long Island Oyster Farms, the last Long Island Duck farm, or the only fresh American snail farm Peconic Escargot!
When the season's right, explore our Long Island Christmas Tree farm guide and our list of great Long Island pumpkin picking farms!
Check Out Long Island Wine
If you're in the mood for great wine, be sure to check out our Complete List of Long Island Wineries and Long Island Vineyards.
Check out the absolute best Long Island Wine Tours!
If you can't make it to a tour, why not do some wine tasting at home with Bedell Cellars!
I know you're getting hungry, so be sure to also check out the best wineries on Long Island for some great food!
While you're in the area, be sure to check out these 9 relaxing things to do in the North Fork!
When you're done with all of this wine drinking and relaxing, how about making it a weekend? Here are 10 great North Fork Long Island hotels to enjoy as well.
Things To See and Do on the South Fork
I always recommend seeing as much of the South Fork as possible!! 
The Hamptons and Montauk is a world-renowned beach resort destination for good reason! There is just so much to see, do, and enjoy! Here are just a few of them:
Check out this Guide to the Best Beaches in Montauk! Also, check out this Guide to The Hamptons best beaches!!
Check out some luxury homes in The Hamptons!
Maybe you will love it so much, you'll want to check out some Hamptons wedding venues!
Enjoy some of the world-class, amazing art in The Hamptons!
While You're Enjoying the Outdoors
Be sure to find out about more things to do on Long Island as well as more great spots to eat and drink and wonderful places to stay on Long Island!
Check out this guide to Long Island driving ranges, including this feature on the popular Heartland driving range! Go have fun at one of these great Long Island skate parks!
Make It A Weekend
The East End of Long Island is a really special spot. If you think you'd want to check it out and maybe even stay a while…that wouldn't be such a terrible idea.
If you wanted to consider different options for staying on Long Island, be sure to check out these great places to stay in Montauk, 11 Hamptons hotels, 10 North Fork Long Island hotels, and this Guide to Sag Harbor hotels! Enjoy reading up on and hopefully exploring these wonderful Shelter Island hotels and let me know if you decide to make it a vacation!