Are you looking for new things to do on the north fork? The summer is finally in full swing and the East End never disappoints during this time. Be it the Hamptons (South Fork) or the North Fork, this is an absolutely fantastic time of the year out there. It's "prime time" and there's always new and exciting things to do and see.
This year is a little different given the COVID quarantine measures in place. While slowly lessened and with life returning a little back to normal, you can certainly tell that things are not kicking like normal.
But that's ok, because there is still ton of awesome going on right now. You can see NYC is making big moves to come out East as always.
Here's just a sample of the great new sights and sounds you can check out and enjoy "out East" this summer!!! Take advantage while you can, it goes quickly. Before you know it, you'll apple picking in the fall!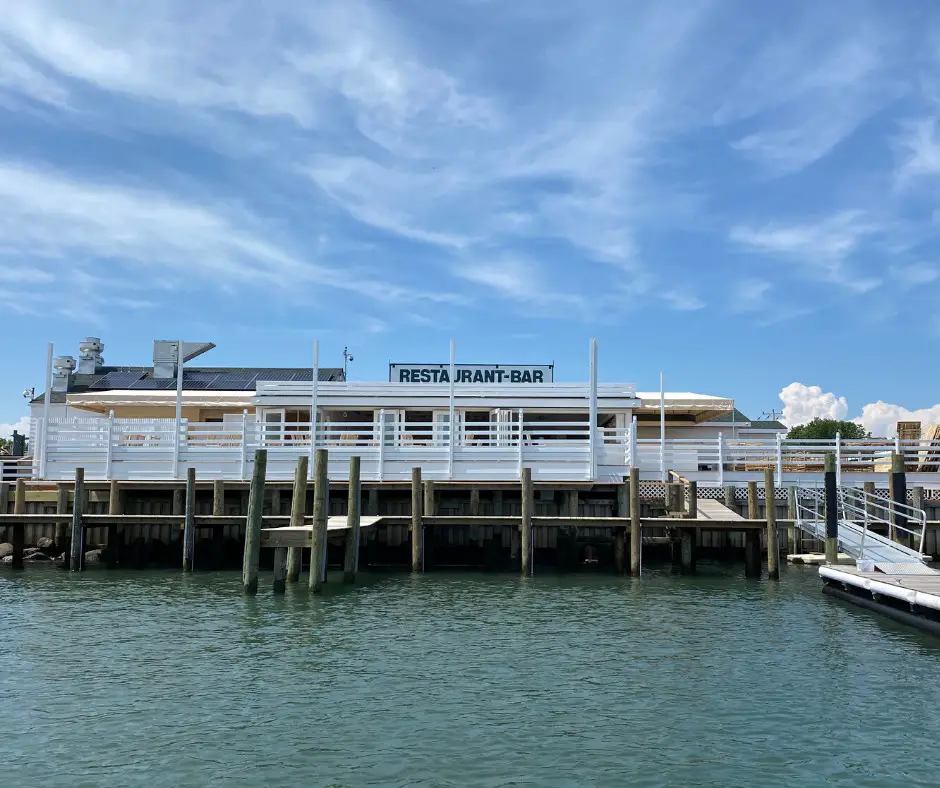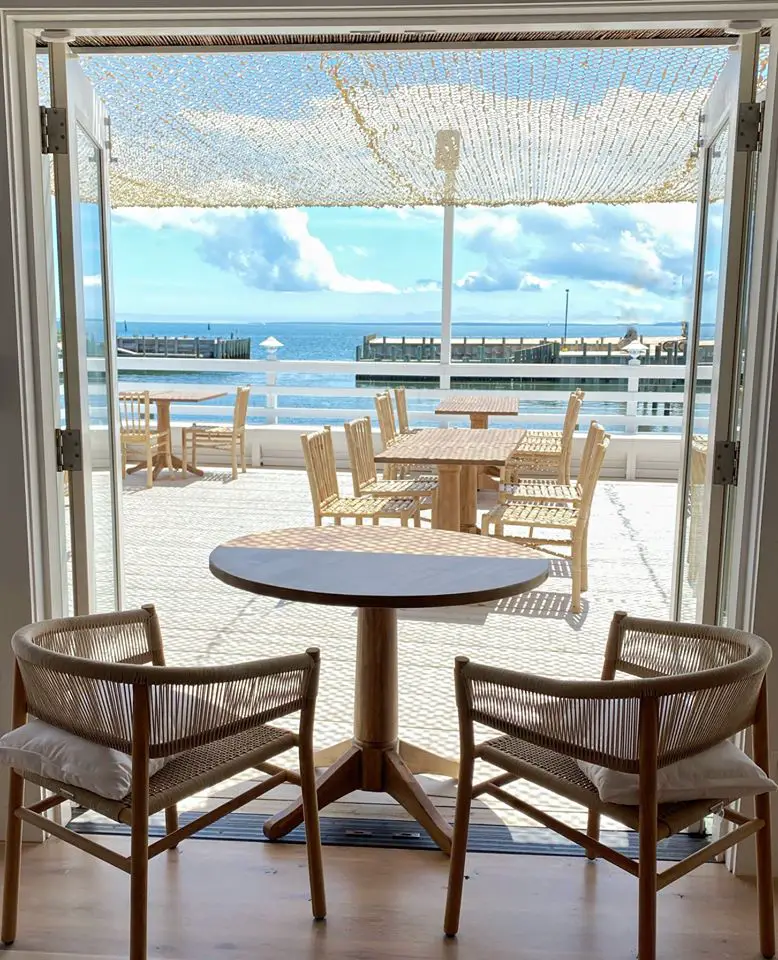 Things To Do on the North Fork
Duryea's Orient Point
The North Fork is getting some old school Montauk charm, and that's a very lobsterful thing! In the space formerly know as Orient by the Sea, this new waterfront restaurant and marina is now owned by famed moneyman Marc Rowan.
This billionaire hedgie has been big into the East End with his Montauk Asset Holdings. The company owns the completely renovated Duryea complex in Montauk, as well as other restaurants including Lulu Kitchen & Bar in Sag Harbor.
Dining outdoors will be available, and eventually there will be a bar and a lounge for indoor dining. The space looks bright and calming, with views to die for. Think copious amounts of delicious lobster rolls, lobster Cobb salad, raw bar selections and Greek and Mediterranean items that really work perfectly with the surroundings, especially in the summer months.
Get all the details at facebook.com/duryeasorientpoint.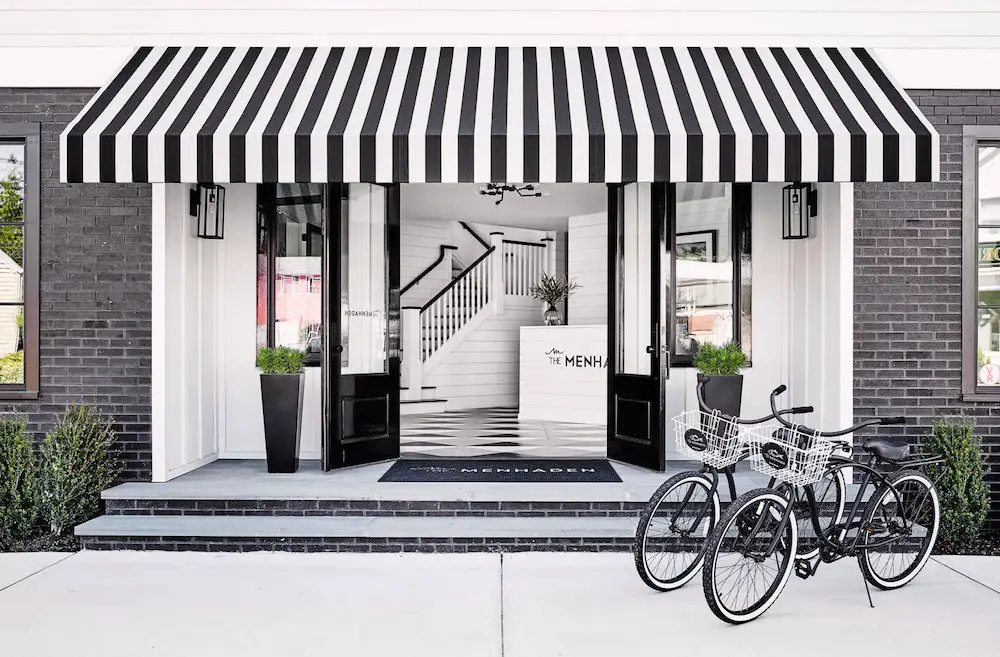 Demarchelier Restaurants
This classic, long-time Upper East Side bistro closed at the end of last year. But fear not, the owners, with a house on Shelter Island, immediately made plans to open a new bistro in Greenport. While this is still in the works, COVID has slowed the progress quite a bit.
That's the bad news. The good news is that you can enjoy Demarchelier right now in the gorgeous boutique Menhaden Hotel.
The menus at the Menhaden and the proper bistro will be completely different in both look and feel as well as in the food being served. The bistro will feel like you're in France. While the hotel will be more modern, just like the hotel itself.
The menu at the bistro will feature simple foods like charcuterie plates and cheese boards. The hotel restaurant will be more more entrée driven.
Demarchelier at the Menhaden is open Thursday and Friday 5 to 9:30 p.m. and Saturday and Sunday from 11:30 a.m. to 3 p.m. and 5 to 9:30 p.m.
Find out more at demarchelierrestaurant.com and at themenhaden.com.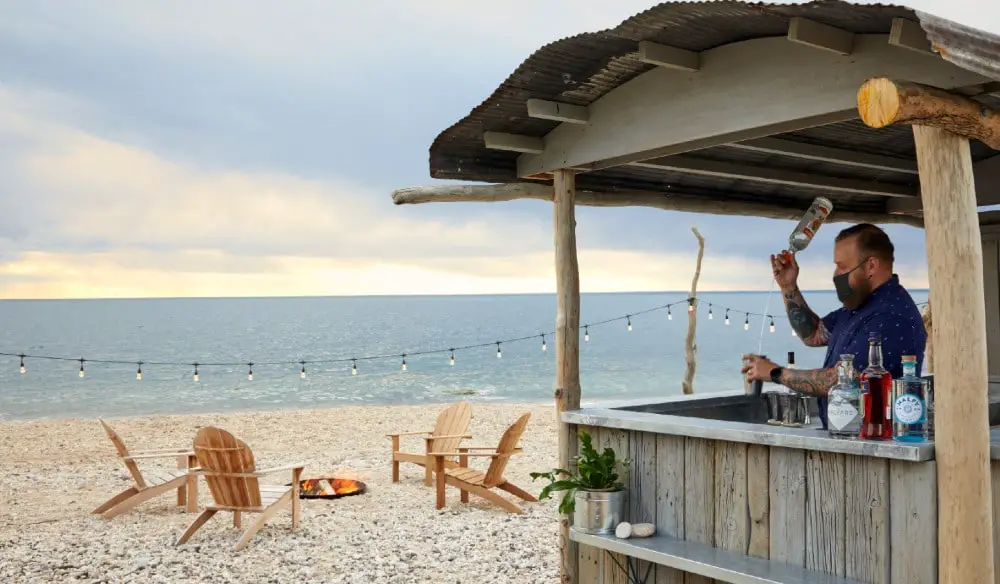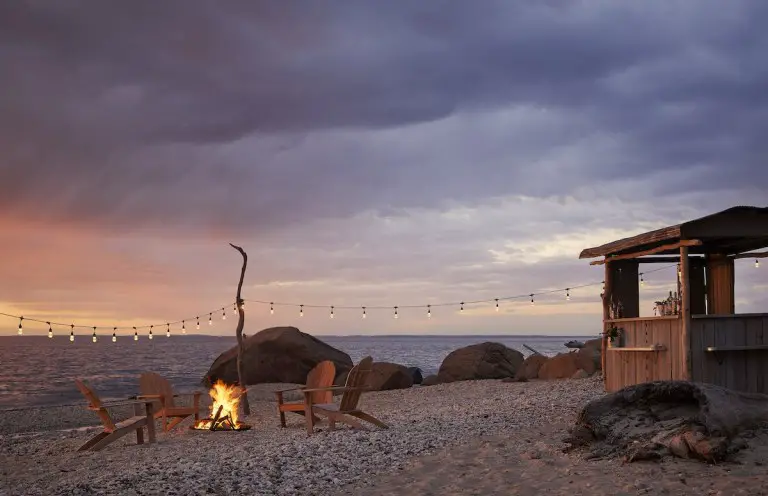 Low Tide Beach Bar
The Soundview Hotel on the Sound in Greenport continues to impress. The recently renovated boutique spot keeps the hits coming. This new venture is currently open Thursday through Monday from 4 to 11 p.m. with a reservation. The hotel is partnering with Death & Co, a Manhattan-based cocktail bar with locations all around the U.S., to create a cocktail menu. 
The Low Tide Beach Bar menu will also include a list of other cocktails, local beer and wine and a selection of small bites.
Find out more at soundviewgreenport.com.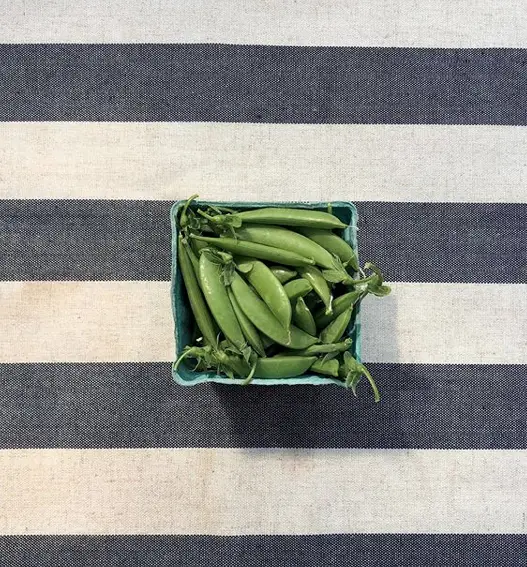 Treiber Farms' Farmstand
One of my favorite things to do on the north fork is to visit farms and farmsteads. Pick your own fruit, delicious pies, amazing produce. It's the best. Period.
Treiber Farms' 60 acres opened up in 2017, but it seems like it's been around forever. I mean, I just love the American flag truck parked out front.
Once benefiting only local restaurants and food operations (think collabs with Van Leeuwen Ice Cream of Brooklyn, Matchbook Distilling Co. of Greenport, Greenport Harbor Brewing Company of Peconic), this highly regarded farm now has a new farmstead where you can pick up the goods yourself.
This is farm that seems to do it all…and very well. How about veggies? Think early spring asparagus and peas to late summer tomatoes, autumn beets. Tender mustard greens and custom lettuce mixes. 
What about fruit? Blackberries, blueberries and red, black, gold, and double gold raspberries!
Also summer squash and squash blossoms, carrots, tomatoes, peppers, eggplant, leeks, onions, potatoes, string beans, sweet potatoes, winter squash and more!
They also offer herbs and edible flowers including nasturtiums, tulsi, wild bergamot, and more. Great for salad toppers, herbal teas, and who knows what else?
And it doesn't stop at just produce! The farm also offers honey harvested from ten hives that sit right at the edge of their main field.
They also grow flowers! Sunflowers, poppies, dahlias, and snap dragons, and wildflowers can be cut and arranged for any casual or formal occasion.
Finally…you can even add a little of their protein to the mix! They raise organic, grass-fed beef cattle on their fields in collaboration with Amagansett-based Acabonac Farms.
I mean, I'm tired just typing this…but I think I want to go visit. Like now.
Find out more at: treiberfarms.com.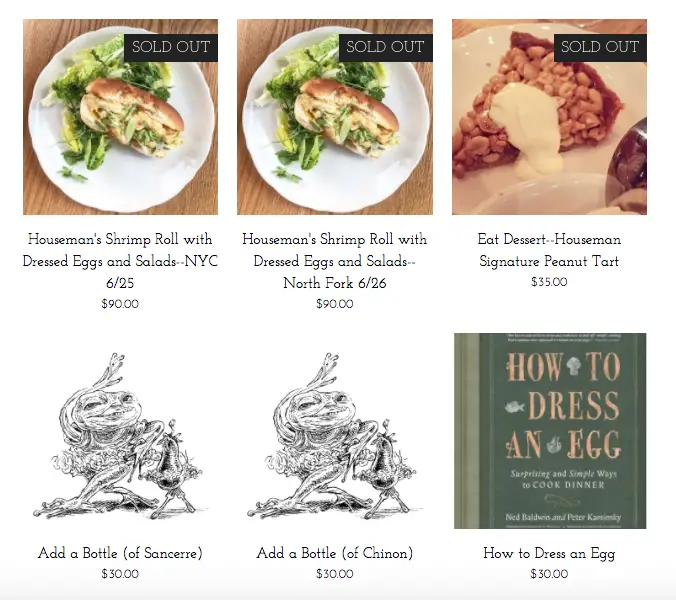 Houseman at Home
Another dining treat for those close to Orient this summer is Houseman at Home meal kit service. The Lower Manhattan eatery Houseman, is setting up show in Orient.
Houseman at Home is offering simple kits of favorite Houseman meals that each week. Order them online, pickup in Orient Village or get delivery on Shelter Island on Fridays, then assemble at home. The kits are offered for $90 and feeds four, and there are other offerings as well.
Find out more at housemanrestaurant.com/new-products.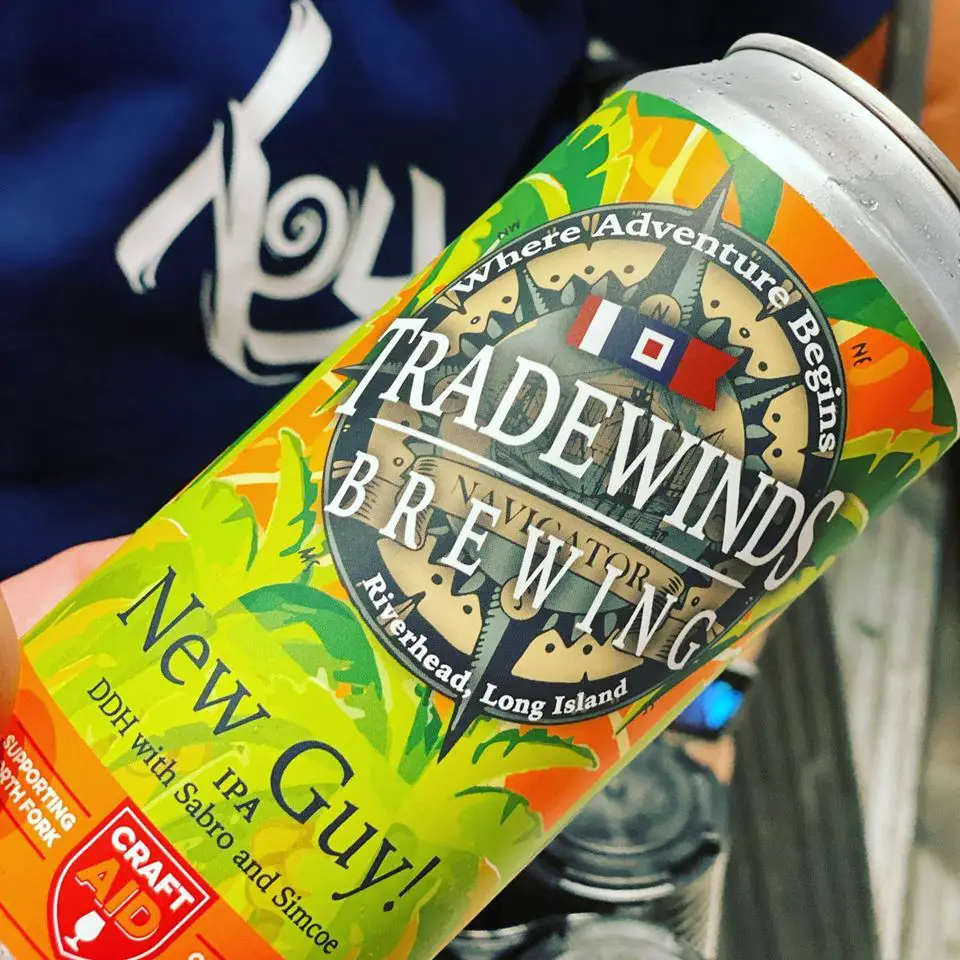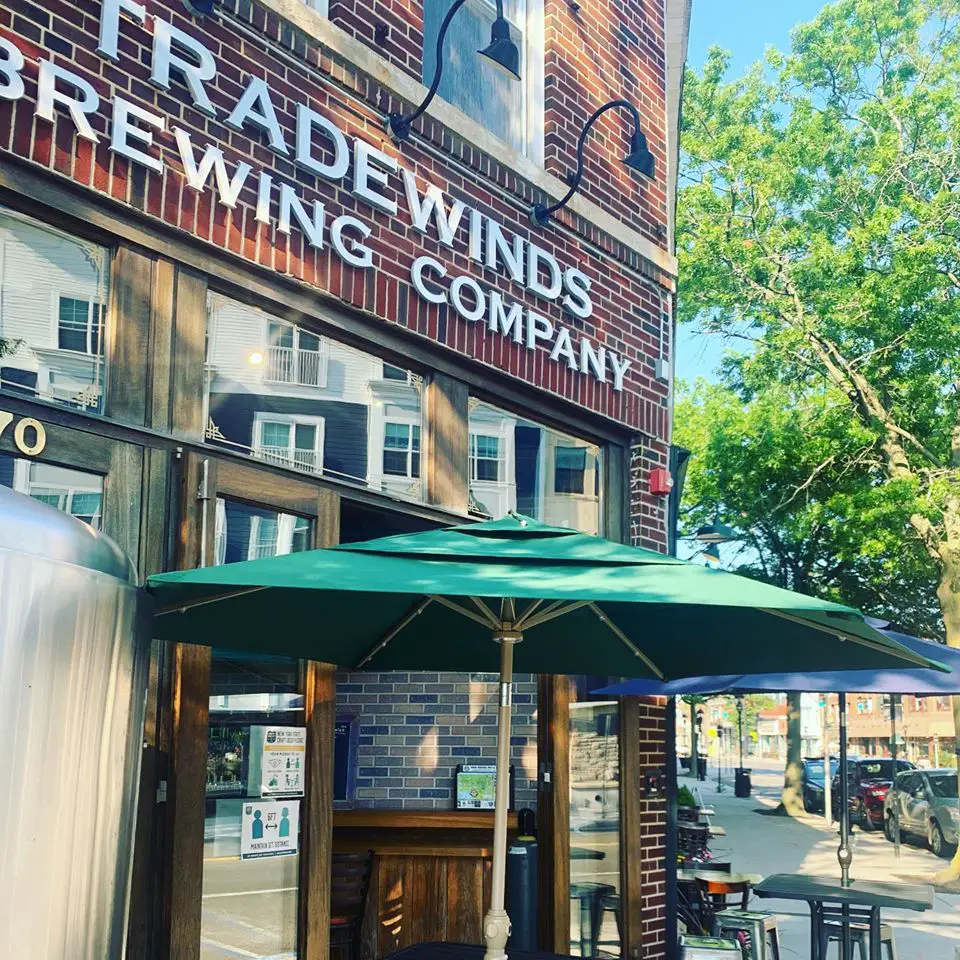 Tradewinds Brewery
This new brewery comes to downtown Riverhead in what has become a craft brewery (and hard cider) hot spot of sorts.
In the former Crooked Ladder space, director of operations Duffy Griffiths is back to where he began. Until 2015, Griffiths was the original brewer at Crooked Ladder Brewery, which closed last year. He also spent our years at the awesome Greenport Harbor Brewery as the director of brewing operations.
Now, it's all about the craft, boutique style! Think IPAs for days, but also lagers and pilsners to soak in the summer sun.
Find out more at facebook.com/tradewindsbrewing.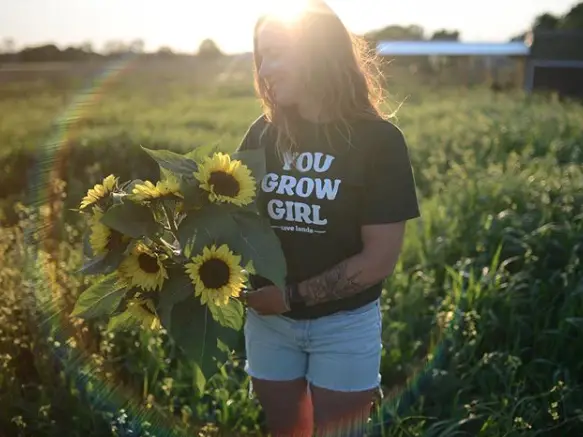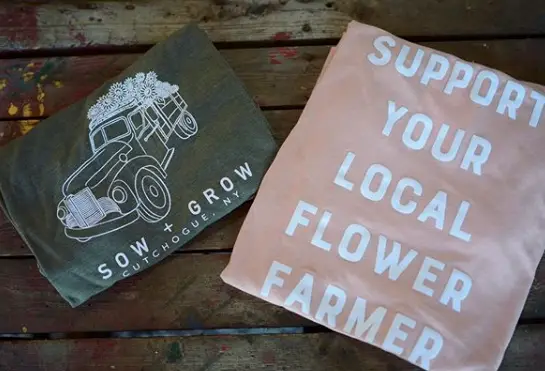 Sow + Grow Flower Truck
Hey ladies (and gentleman), it's time to support your local flower farmer! Cara McBride wanted to grow beautiful flowers and came up with an amazing way to do it…her classic 1948 KB5 flower pickup truck!
Cara has planted about ½ acre of a 2 acre plot in Cutchogue. The plan for the truck is to be mobile…and set up shop at different wineries, breweries, wherever works. Down the line, the plan is to set-up a permanent Oregon Road flower stand, too!
I mean, it's just a fantastic idea. Sometimes things to do on the North Fork just find you instead of you finding it!
To find out more, check out: instagram.com/sow_and__grow/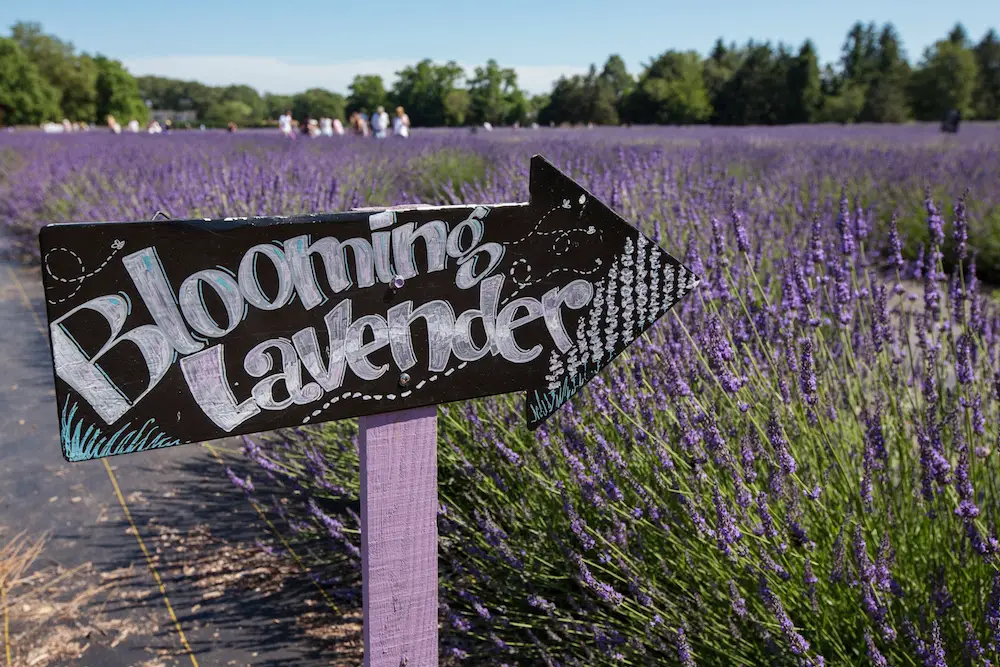 Lavender By The Bay Calverton
Everyone's favorite lavender farm wonderland this side of France is open for visits in their new Calverton location!
The second Lavender By The Bay (the original being due east in East Marion) is not on the bay at all, but it's in the middle of awesome farm country not too far from Splish Splash waterpark and the Tanger outlet shopping center.
The original farm is closed for the summer due to COVID, but this new location is not! A limited number of visitors will be able to purchase tickets to visit the picturesque farm.
There are a number of restrictions to keep in mind. As per their email:
Masks and 6ft social distancing will be required. 
Guests can arrive anytime within their 2-hour window but must exit at the end of their allotted timeslot.
Restrooms will not be provided due to Covid-19.
Each member of your party over the age of 3 must have a ticket.
Please be aware that these reserved tickets are not to be used for professional photoshoots.  Please email 

[email protected]

 for more information about scheduling a photoshoot at the East Marion location.
Tickets are $10-$12 per person.
Find out more at: lavenderbythebay.com/pages/calverton.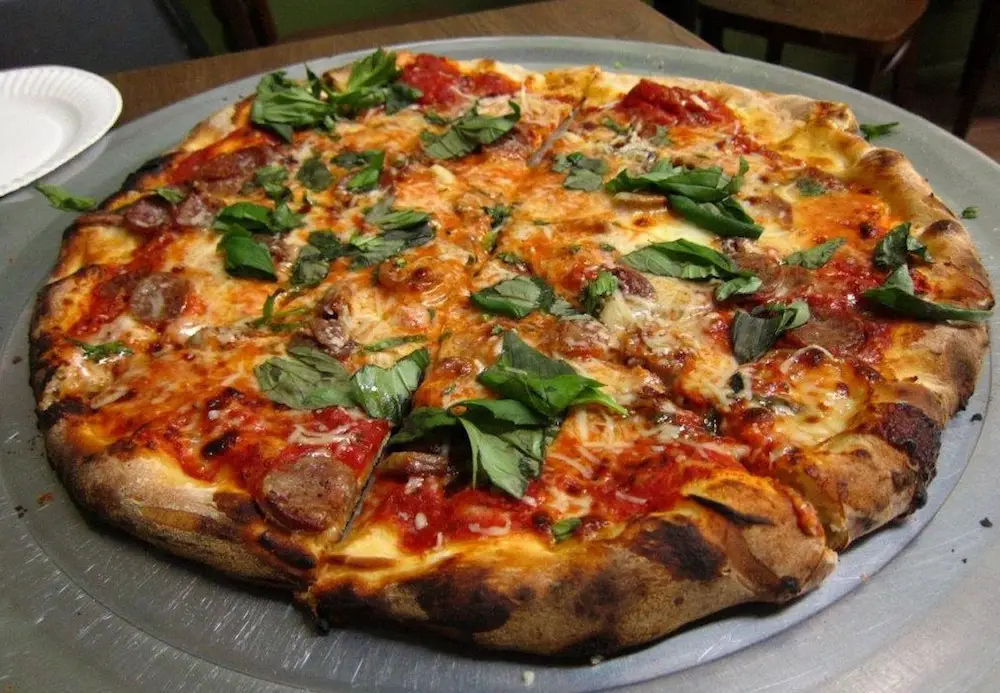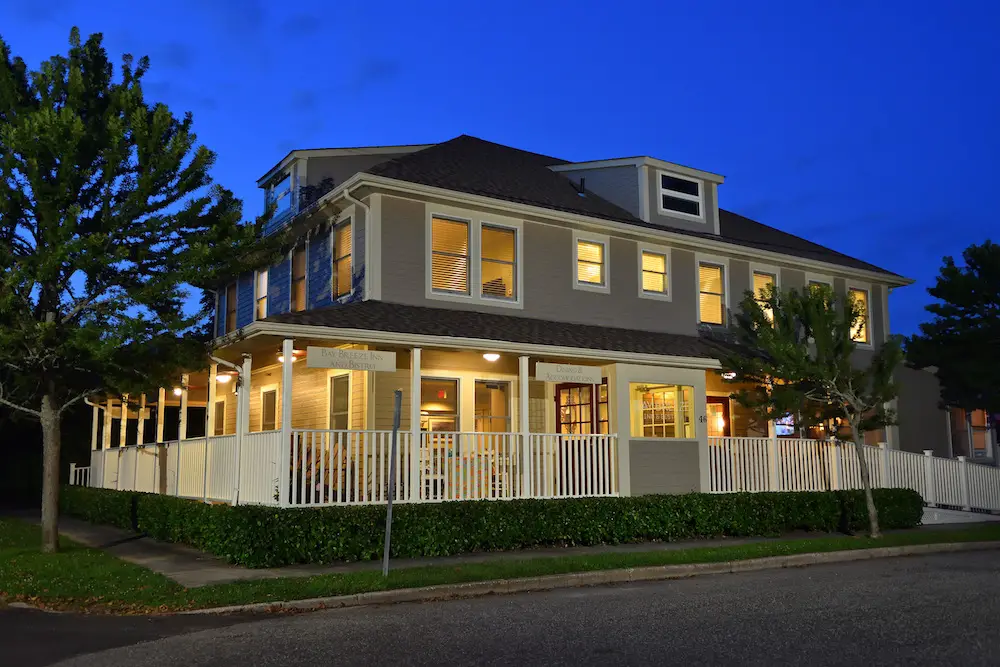 DiFara Pop-Up at Bay Breeze Inn
Perhaps the best pizza in NYC, if not America, is DiFara Midwood, Brooklyn. It really is worth the hype and the long lines. It's stunningly delicious.
The good news for Long Islanders that simply do not want to schlep out to the far reaches of Brooklyn, you have a new option!
The Bay Breeze Inn in Jamesport has opened up a DiFara summer pop-up! The Garden City co-owner of the inn, as well as Scarola Vineyards and co-owns Mattituck's B&B Cedar House on Sound, has parnered with another GC resident on the venture.
The pizzas are made in Brooklyn on Thursdays, then frozen and packaged (the same way DiFara does it for online orders). The pizza is transported Out East on Friday to be reheated and topped (Dom DiMarco style) off with extra-virgin olive oil, parmesan cheese, and fresh-cut basil.
The pop-up is open Friday, Saturday and Sunday from noon to 8 p.m. Find out more at: baybreezeinnli.com.
Ok, that's a great list of things to do on the North Fork. Now, it's the famously fabulous Hamptons and Montauk's turn!
The New and Renovated Claudio's Spots
Claudio's is old school yet with some major new updates. You'll find this family-run restaurant in an historic space, sporting yesteryear touches like an antique bar and serving classic ocean fare from back in the day. Enjoy raw bar options, soups, salads, sandwiches, pastas, and seafood offerings. There's the original, the waterfront, Crabby Jerry's, the pizzeria, and more! It's an amazing complex and maybe the heart and soul of Greenport.
RELATED: Claudio's Restaurant on Main and Waterfront Complex Detailed Article
111 Main Street, Greenport, L.I., NY 11944
Call 631-477-0627 or visit https://www.claudios.com/
Things to Do in the Hamptons and Montauk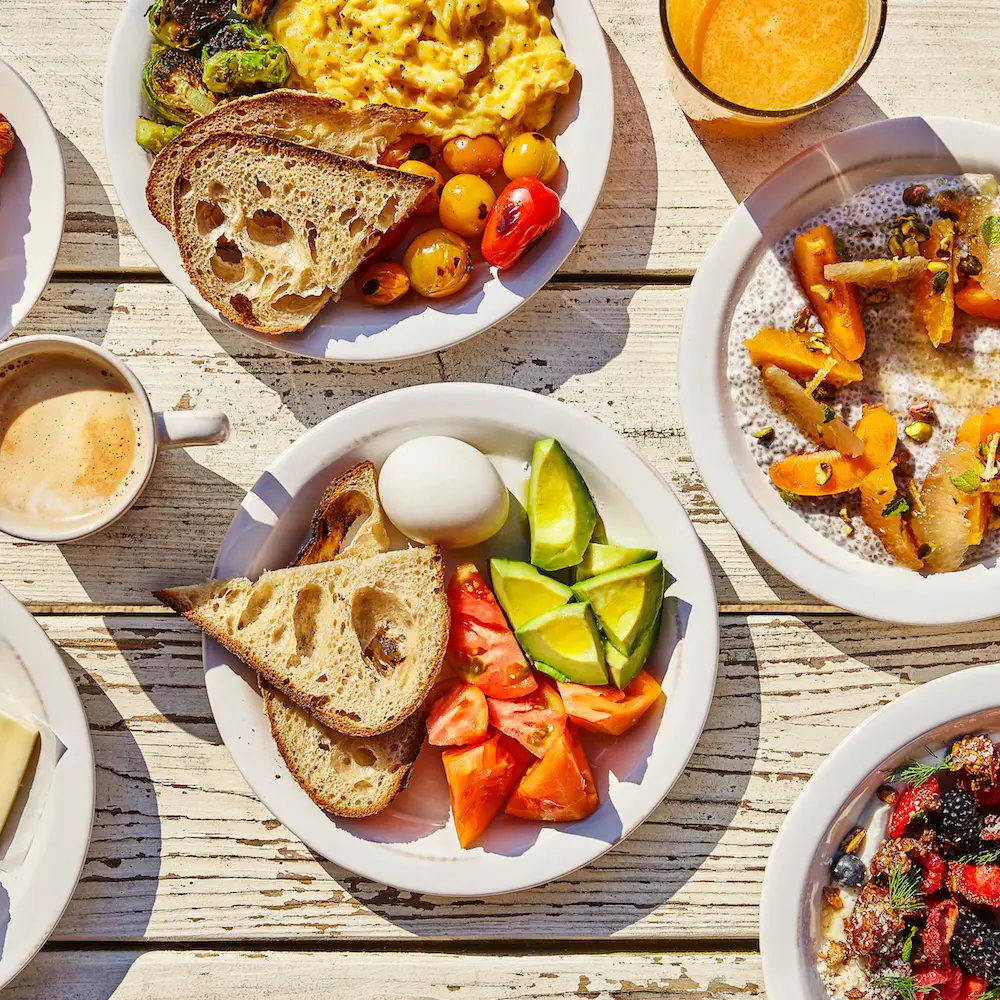 Il Buco at Mostrador Marram
The Il Buco restaurants and shops in NoHo, is coming to The End this summer! The casual fine dining spot Il Buco will be serving up some amazing foods at at the Marram in Montauk. The menu will feature local seafood and produce, savory meats, and freshly baked goods. Breads from Il Buco Alimentari e Vineria will also be sold.
Find out more at marrammontauk.com.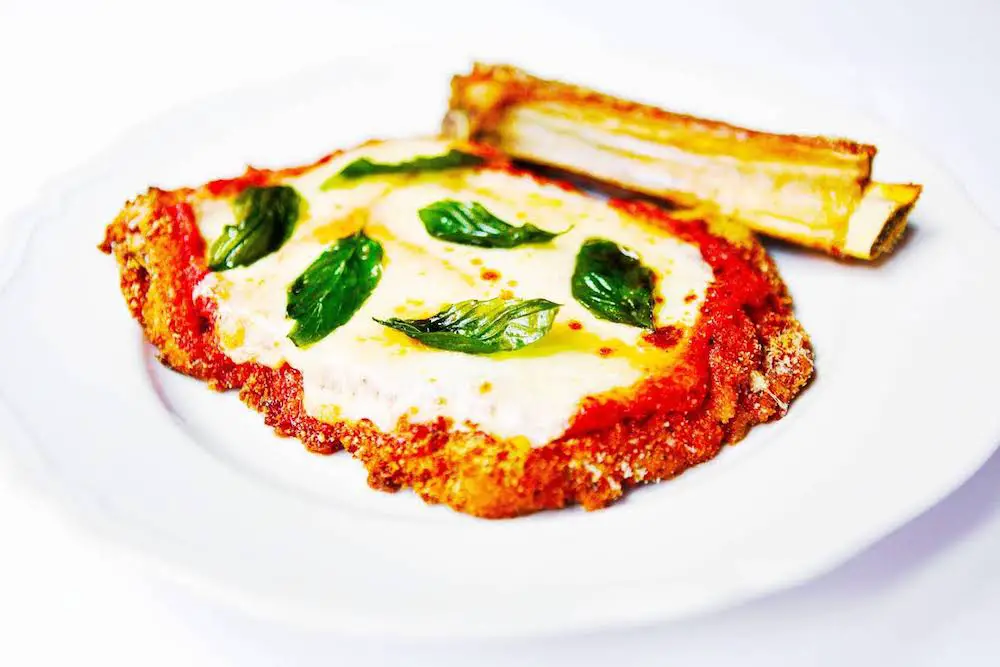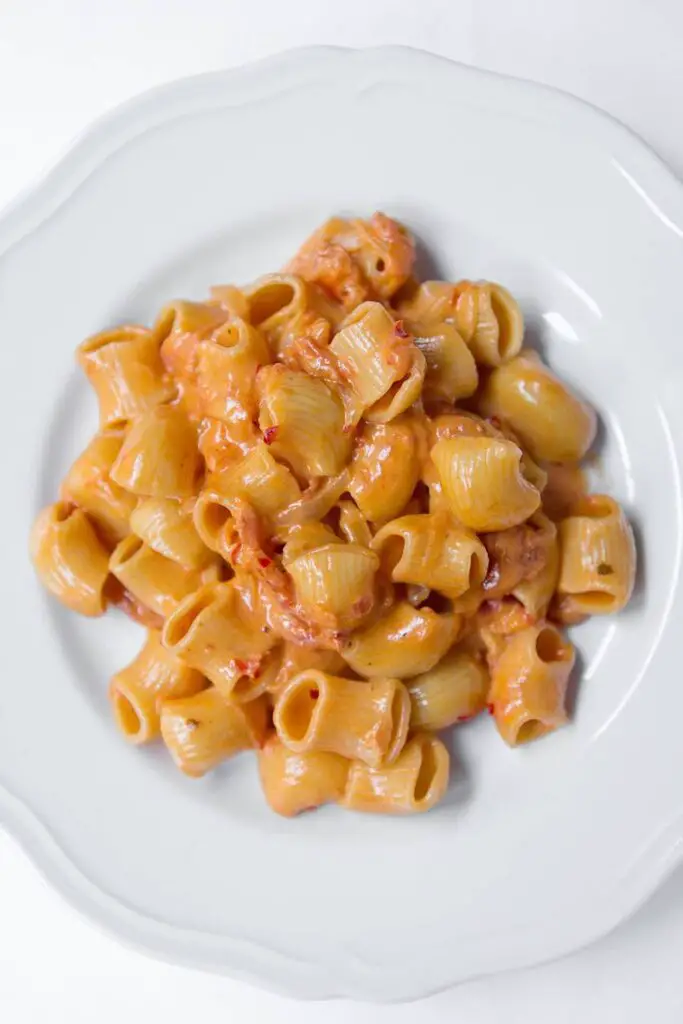 Carbone Pop-Up
The hitmakers from Carbone and other perennially popular NYC spots have followed their well-heeled clientele Out East to Southampton. Their pickup and delivery service offers everything the famed NYC venue offers…but at a steep price.
You can check out the menu and see how much the pleasure of this pop-up will set you back here: exploretock.com/carbone-hamptons.
Pace Gallery Pop-Up
The world-renowned leading contemporary art gallery, Pace Gallery, will open with a temporary exhibition space in East Hampton this summer. 
The gallery will begin by showing drawings by Yoshitomo Nara. The space was most recently home to Roman Fine Art and Janet Lehr Fine Art, and prior to that was the Vered Gallery.
The gallery will be open to the public from Tuesday to Sunday, from 11 a.m to 6 p.m.
Find out more at: pacegallery.com/galleries/east-hampton.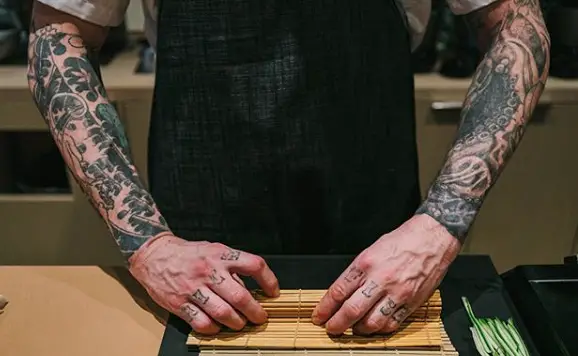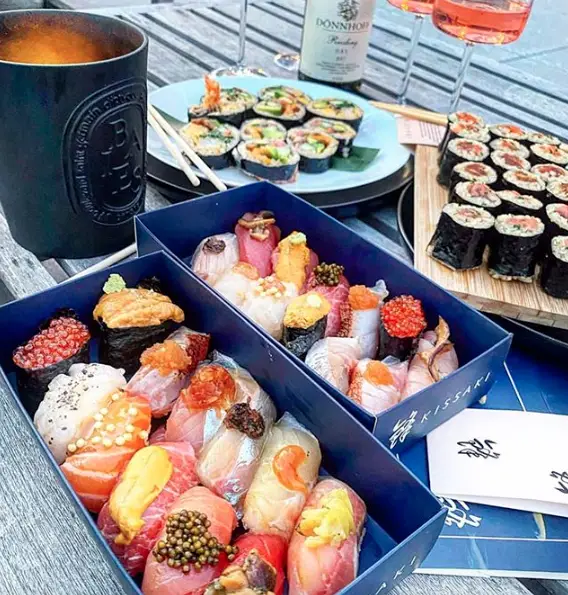 Kissaki Restaurant
Water Mill's newest Japanese restaurant, Kissaki, started rolling out, well, rolls among other things. The ancient art Sushi, omakase, and more coming to you with the help of a state-of-the-art Maki Maker robot.
The Maki Maker spreads the rice evenly on sheets of nori, saving a lot of time for swamped sushi chefs. Pickup and delivery daily from 3–9 p.m., and then to noon–10 p.m. once outdoor dining opens on June 30.
There will also be a 14-seat sushi bar offering the full Omakase experience.
To find out more check out: explorekissaki.com.
Well, there you have it! The best new things to do on the North Fork and Hamptons/Montauk!
Get out there and enjoy! It's summer 2020, baby, and things are starting to get back to normal!! Enjoy the good life that Long Island offers!