When I talk about the Lavender farm near me here on Long Island, people tend to look a little bit puzzled. It's called Lavender By The Bay and it's the Lavender farm Long Island never knew it needed…but does now.
Lavender By The Bay: Lavender Farm Long Island
The original farm in East Marion, way out on the East End of the North Fork, is 17-acre oasis is just a gorgeous lavender farm that is stocked with over 80,000 lavender plants! The fields are really so beautiful, even magical, when you wonder through the rows of wonderful purple plants.
As great as lavender is, it's even better when you can meander about, taking in the vistas, smells, and feels of the farm at it's peak. It's really a wonderful experience, something not quite like anything else.
There is also a brand new farm growing further west in Calverton that I can't wait to visit, too.
RELATED: Check out this Guide to Long Island Arboretums and Gardens!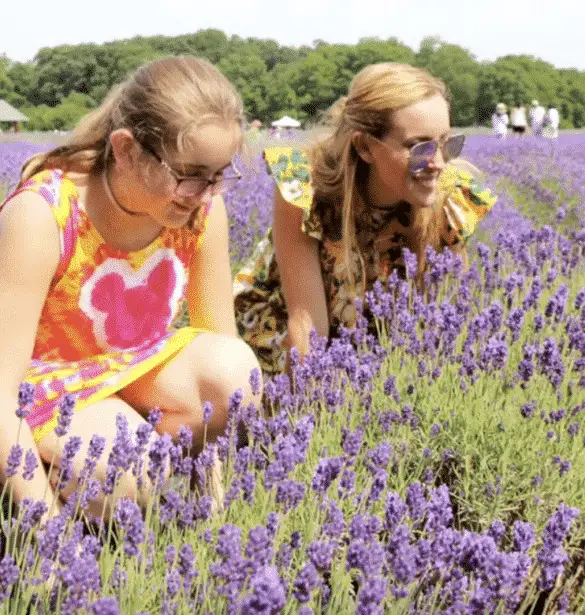 Shop for Lavender Products
Think dried lavender bouquets and aromatherapy. Think bath and body products and Lavender Fleur de Sel. Whatever you think, Lavender By the Bay has so many amazing products to enjoy! The Lavender Honey may just be the best of the bunch!
Naturally grown on the North Fork of New York's Long Island! This wonderful, aromatic lavender is perfect for you peace of mind in so many ways.
COVID Update
Unfortunately, under the current situation with COVID, the fields will be closed to the public for the summer. The farms are open for curbside pickup of their awesome products. Be sure to call ahead or visit the website to see if they are open for sales.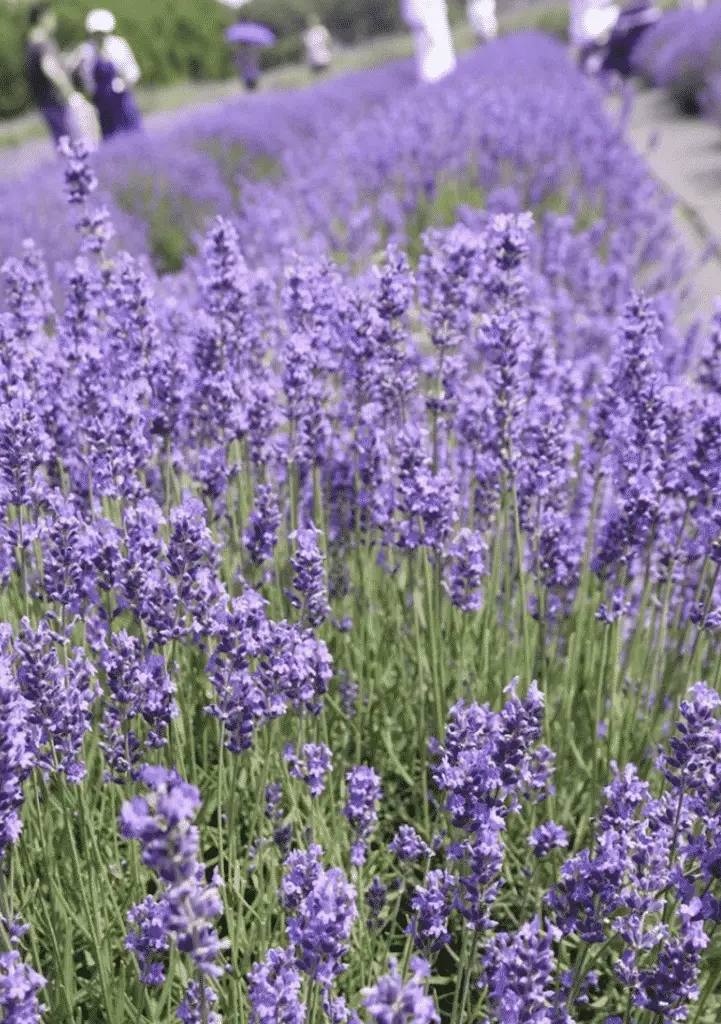 More About This Lavender Farm Near Me
This family (and dog) friendly is just such a gem. Are you intrigued about all of the awesome this magical place offers? tGo and check out their website at lavenderbythebay.com now! It's a great resource…even if you just want to check out some nice pics of those beautiful fields! Check out their history, too, it's a great read.
RELATED: North Fork Foodie Tour 2021
Check out the South Fork
These amazing gardens of Long Island are awesome! I never get tired of visiting Long Island arboretums, but be sure to take full advantage of all awesome the outdoor activities on Long Island!
The Hamptons and Montauk is a world-renowned beach resort destination for good reason! There is just so much to see, do, and enjoy! Here are just a few of them:
Check out some luxury homes in The Hamptons!
Maybe you will love it so much, you'll want to check out some Hamptons wedding venues!
Enjoy some of the world-class, amazing art in The Hamptons!
Enjoy some great Hamptons restaurants, including delivery!
Check out Shelter Island! Shelter Island is only accessible by the Shelter Island Ferry. The South Ferry connects to North Haven on the South Fork. Find out more about Shelter Island, it's different towns and more by checking out this page that includes a handy Shelter Island Map!!
Explore Long Island Wine
Depending on where you are enjoying your Long Island kayaks and paddleboards, you're likely pretty close to Long Island Wine Country! It's another great part of visiting the island. If you're in the mood for great wine, be sure to check out our Complete List of Long Island Wineries and Long Island Vineyards.
Check out the absolute best Long Island Wine Tours!
If you can't make it to a tour, why not do some wine tasting at home with Bedell Cellars!
I know you're getting hungry, so be sure to also check out the best wineries on Long Island for some great food!
While you're in the area, be sure to check out these 9 relaxing things to do in the North Fork!
When you're done with all of this wine drinking and relaxing, how about making it a weekend? Here are 10 great North Fork Long Island hotels to enjoy as well.
Make It A Weekend
The East End of Long Island is a really special spot. If you think you'd want to check it out and maybe even stay a while…that wouldn't be such a terrible idea.
If you wanted to consider different options for staying on Long Island, be sure to check out these great places to stay in Montauk, 10 Hamptons hotels, 10 North Fork Long Island hotels, and this Guide to Sag Harbor hotels! Enjoy reading up on and hopefully exploring these wonderful Shelter Island hotels and let me know if you decide to make it a vacation!
More From The Long Island Local
After a fun day explore Long Island arboretums and those beautiful gardens of Long Island, you could use some relaxation! Maybe grab a freshly brewed beer at these Long Island breweries and when you've had your fill of vino!
The bounty of great food on Long Island seems endless! From great steakhouses on Long Island to great Shelter Island restaurants to Long Island lobster rolls and Long Island bagels, there's so much to enjoy. And how about all the wonderful Wölffer Estate Vineyard events and tastings?! Or maybe check out some Long Island oyster farms! How about these guides to Long Island Coffee Shops and Long Island coffee roasters!!
Be sure to find out about more things to do on Long Island as well as more great spots to eat and drink and our Guide to Long Island kayaks and paddleboards, too!