I love Magic Fountain Ice Cream. There, I said it and I'll say it again. Some of the best ice cream around has to be Magic Fountain Ice Cream in Mattituck on Long Island's beautiful North Fork.
During this current quarantine, needing a reason to get out, my family and I would take the hour or so drive out to the North Fork just to get Magic Fountain and Briermere Farms pies…then drive back! And let me tell you something…it was well worth the trip. It's a great spot with no seats, and an old-school community feel. Everyone is out, smiling, and enjoying their ice cream. And the ice cream is thoughtful and very high quality. What's not to love?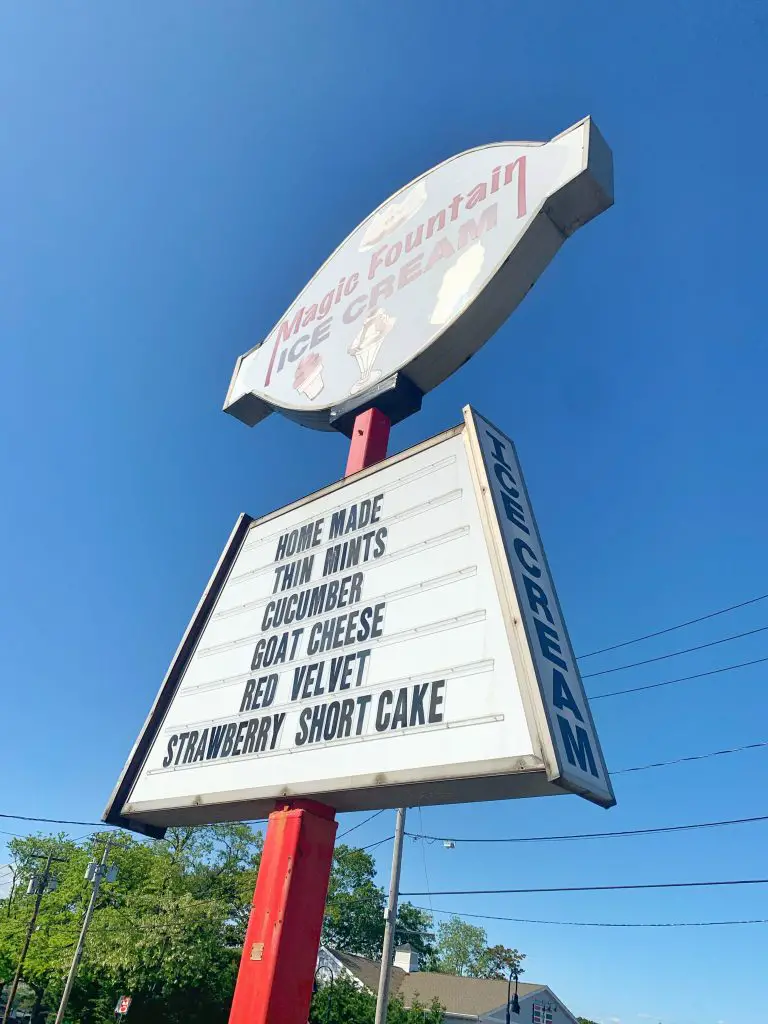 Unique Flavors
The main draw for me and so many others is probably the vast amount of flavors, with many being seasonal and quite a few being very unique. The owner, Chaudry Ali, is all about being different and being local whenever possible.
Sure, Magic Fountain Ice Cream offers fantastic and very delicious versions of Vanilla, Chocolate, Cookie Dough, and Pistachio, but it's the more unique flavors that keep bringing me back.
How about Kulfi, which has Rose Water, Pistachio, and Cardommon? Honey Cinnamon? Honey Lavender? Nori (yes, with seaweed)? All sound amazing, right? My personal favorite is the goat cheese and fig ice cream. It just sings with amazing texture and flavor and I look forward to it whenever it's available.
The "main event" ice Cream is typically hard, but they also offer soft serve and sorbet, too. There's even a line of vegan ice cream with an almond milk base and some fat free and sugar free options as well.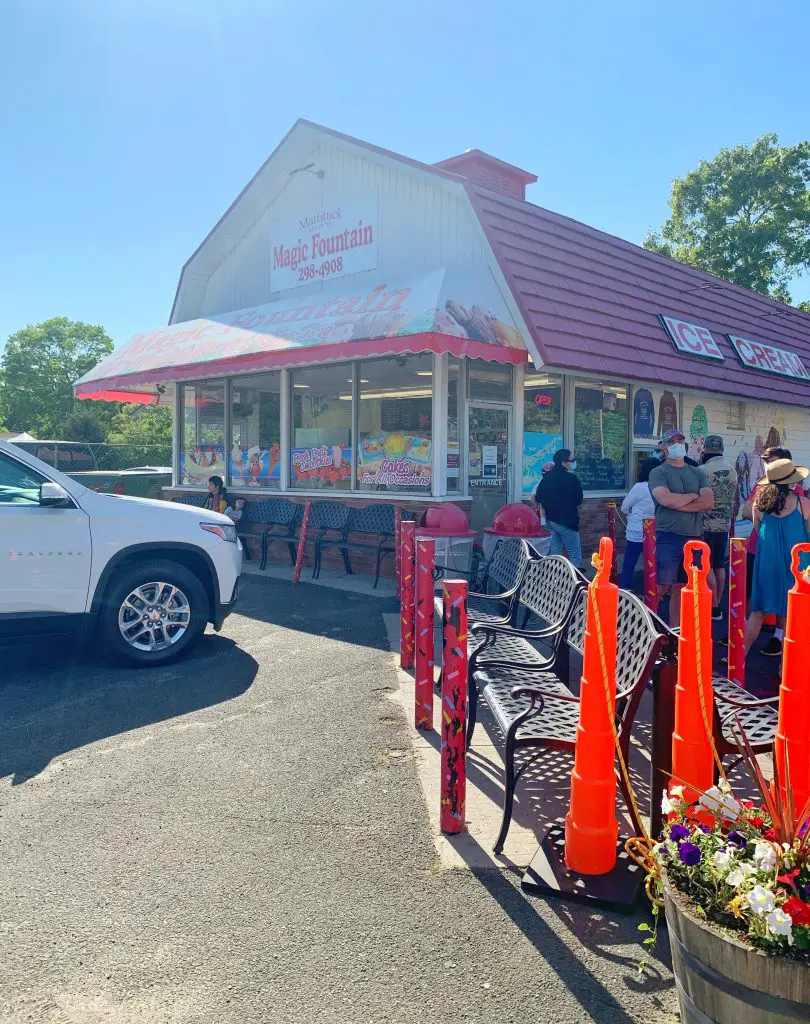 Since 1977
In 1977, a local Mattituck changed from a Dairy Queen to what today is still known as Magic Fountain. Today, the store is owned by Mr. Chaudry Ali and as owner, his aim is to bring back the sensation of having a good time while enjoying what you eat. He's doing an awesome job keeping this local treasure going and always innovating. Here's to the next 40 years!
Where to Find Magic Fountain Ice Cream
This is just a staple and a must-visit for anyone on Long Island that loves or even just kind of likes ice cream.
Magic Fountain Ice Cream is located at 9825 Main Road in Mattituck, NY 11952. They are open year round (yay) from 10AM-8PM, 7 days a week. Even during quarantine, thank goodness. Their phone number is 631-298-4908 and their website is magicfountainlongisland.com. You can call or order online and just pick it up. This is a must during quarantine but not such a bad idea even when that's lifted given the constant popularity of the place!