The Riverhead Cider House in Calverton, NY is an outstanding place for everyone. For young, old, friends, and families. It's outstanding if you love a good time and a great vibe. It's especially outstanding if you love locally produced hard cider. The atmosphere is festive but not rowdy. The crowd is typically vibrant, just enjoying life. It's a place you really want to hang out in.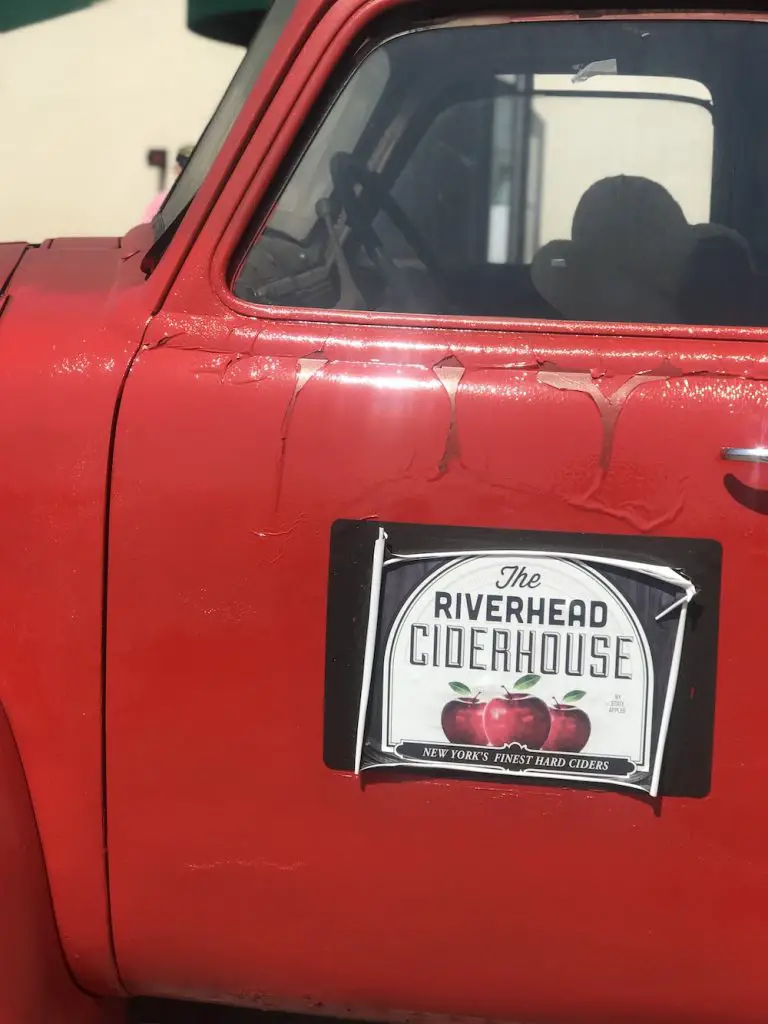 Crossroads of North Fork Artisan Beverages
What is so great about this place? Well, there's a lot go things actually…and I'm a moderate cider drinker. That's not even the point. For one, the location is great. It's right at the start of the North Fork and it's well-regarded wine region. Close by, mostly in Riverhead, along the North Fork is a growing number of craft breweries as well. So, doesn't it just make sense to have am amazing hard cider spot to enjoy as well?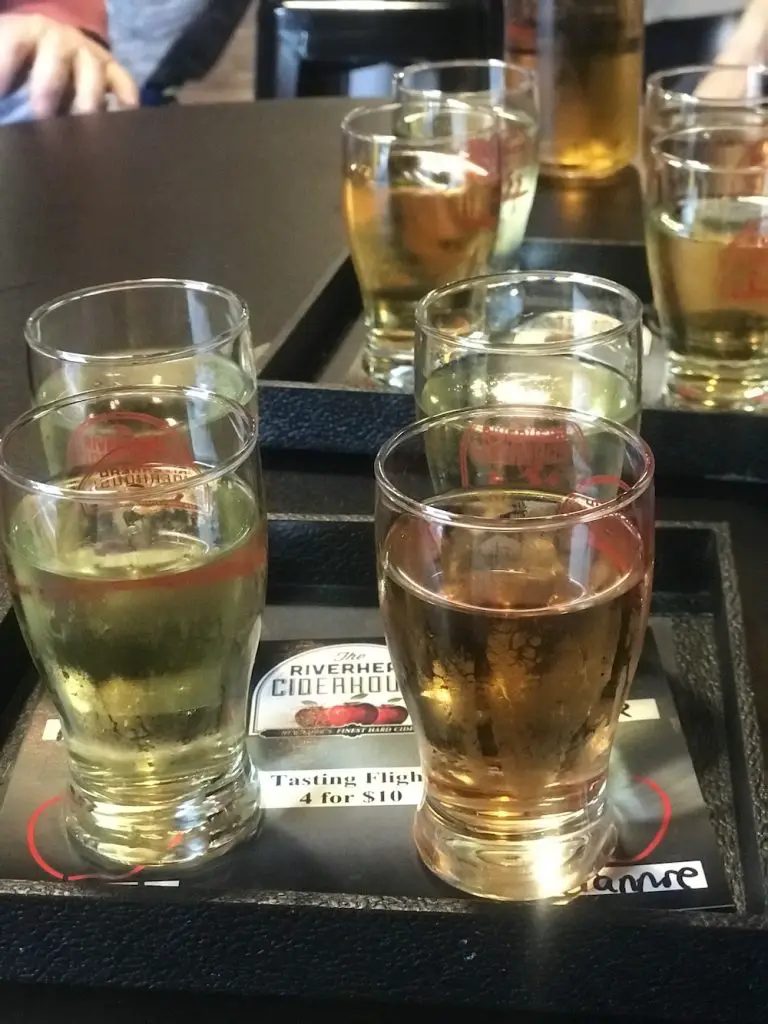 Riverhead Cider House Rules
What else is so great? Well, it the cider silly. The Riverhead Ciderhouse is, first and foremost, a serious place to makes serious drinks. They make a TON of cider flavors, with each one seemingly being better and tastier than the previous one.
The range of styles and flavors almost seems endless. There are sweet and dry ciders along with ginger ciders, peach ciders, and so much more. It changes all the time as their harvested apples are always changing (as you will read about below).
The Long Island-bred cider maker has a winemaking background, and really developed a love of cider after being diagnosed with a gluten allergy (hard cider is gluten free). The continous innovation is impressive, as there is so much to choose from. A tasting flight is an absolute must before you tuck into one or two pints that you really love the most.
Of note, The Riverhead Ciderhouse is all about suppering the local Long Island economy, so you will also see a large offering of local beers and wines on tap right next to their cider lineup. The more options the better!
Riverhead Cider House Tasting Room
The tasting room is a very open 8,000 square feet of space, with a lot going on. I'm talking live music, two floor-to-ceiling fireplaces a super long bar, retail space and café serving a wide range of foods from pizza to table side made guacamole.
The look is rustic and modern, with wood, metal, and brick involved. It's a homey place, with a little kitsch mixed in for good measure. It's very welcoming and comfortable, a place you don't mind spending hours in.
There's even an outside patio where people are enjoying the fresh North Fork farm air, playing games and talking.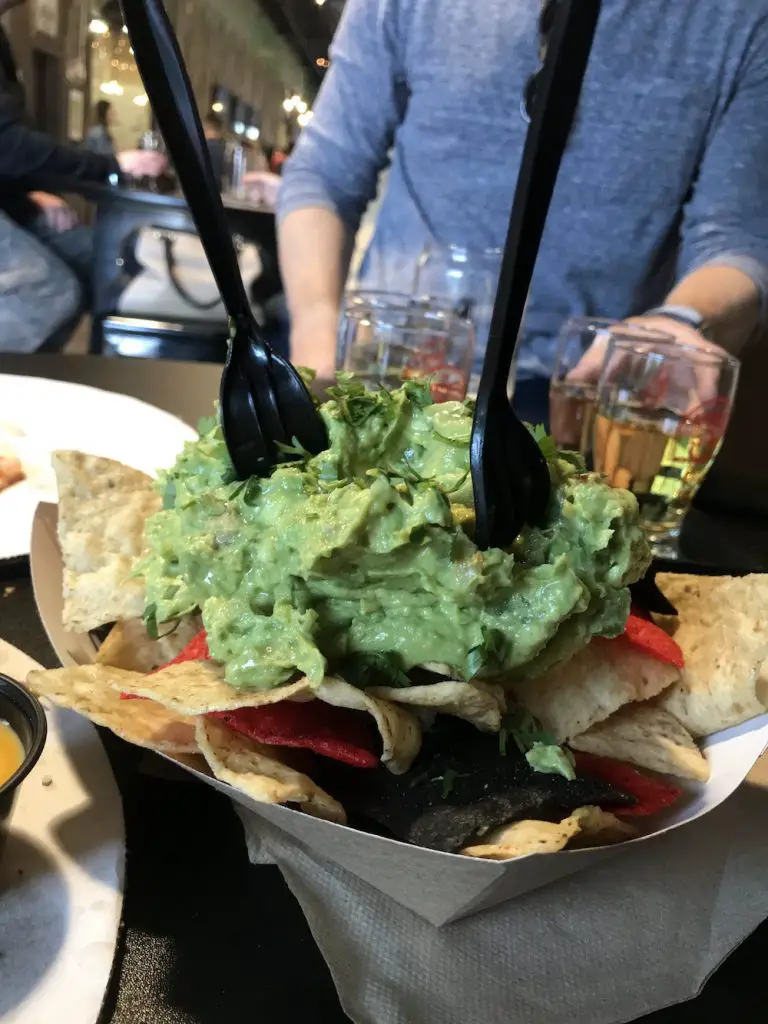 Their Own Orchard
The Riverhead Cider House uses locally produced apples to create, in their words, New York's Finest Hard Ciders! They serve fresh local produce indigenous to Long Island as part of the "Farm to Fork Revolution"
There are currently 15 different apple varieties planted at their orchard. You can see their names on the end posts of each row. They include Snappy Mac, Honeycrisp, Gala, Pink Lady, Northern Spy and Candycrisp. Each apple ripens at a different time, affording the cider maker ample supply and opportunity to continuously create and innovate their offerings.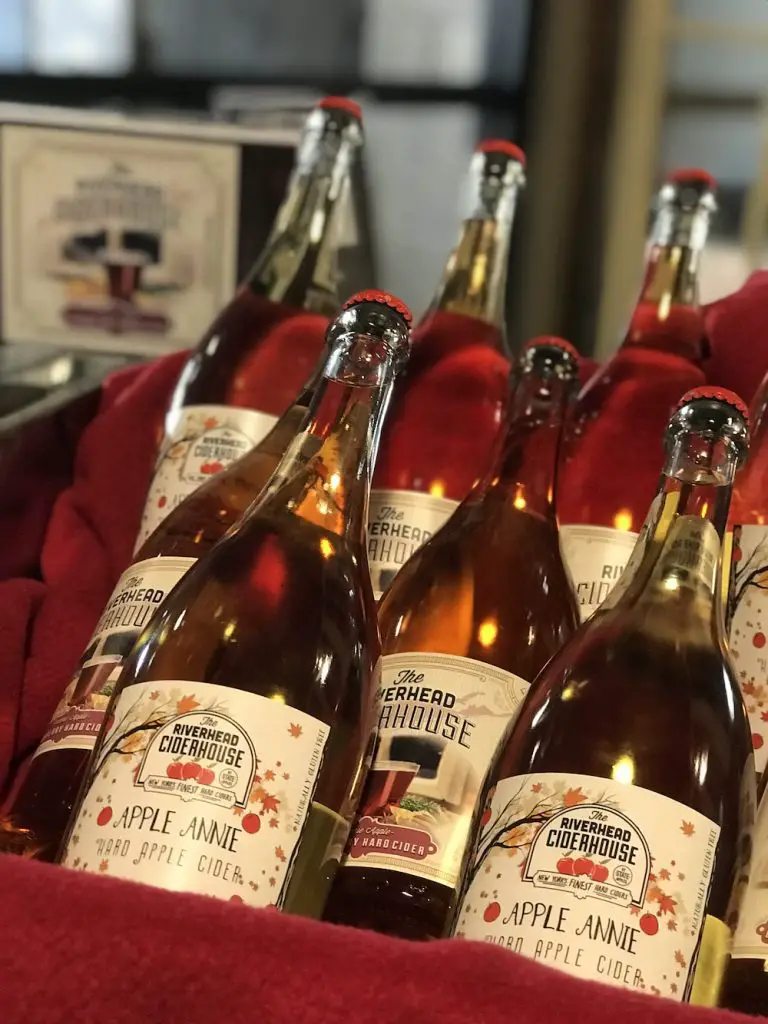 Visiting The Riverhead Ciderhouse
As Long Island continues to recover from the COVID closures, the Riverhead Ciderhouse is beginning to open back up. Things are changing rapidly, so call ahead at 631-591-0217 or check their website at http://www.riverheadcider.com/ to see when they are open and how they are operating.
It's the perfect destination for cider lovers or people that just want to have a great time out. It can be part of the day…or be the entire day! I think you'll love it however you fit it into your day!