The new Peconic Bay Vineyards (PBV) in Cutchogue on the North Fork is owned and operated by the Soloviev family. The vineyard was resurrected by the family in May of 2021 after being closed for 8 years. The family has been investing very actively in the North Fork in recent years. The property was purchased in 2019 by the family, which also owns a number of farms, Santa's Christmas Tree Farm, and the Chequit on Shelter Island.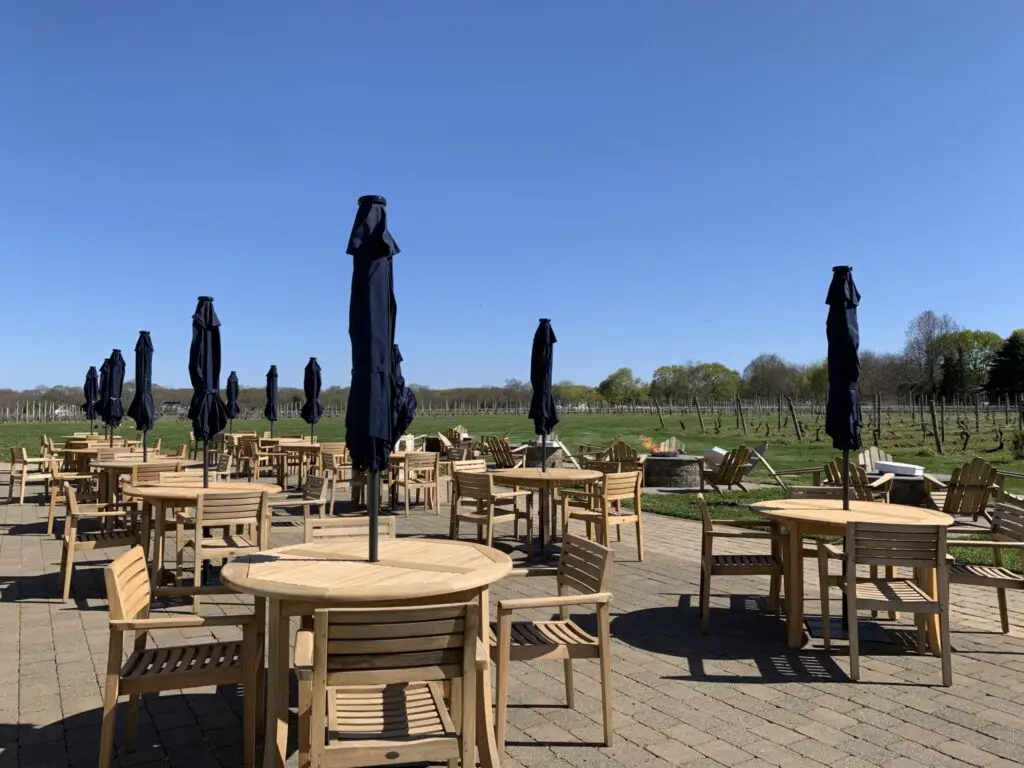 At the helm of the operation are owner Stacey Soloviev, General Manager Ken Cereola, and Winemaker Greg Gove. Their collective mission is to offer a complete experience to their guests. From the farm to the cellar to the winery, attention to detail, quality, and exceptional hospitality is their focus. The result is a series of terroir-driven wines that represent the breadth of the region.
The winery's main tasting room, led by Evan Ducz, is home to an oyster and wine bar, as well as to seasonal lavender and sunflower fields for guests to enjoy. The look is sleek and modern, with a fresh coat of paint, new floors, and a new bar top creating a welcoming space.
With more than 300 total acres, including 125 acres under vine, Peconic Bay Vineyards practices sustainable farming techniques and thrives to be good stewards of the land on the North Fork. The goal is to produce the highest quality fruit and make wine that is a true representation of this wonderful region. So far six wines have been released, including a Riesling, chardonnay, and merlot with plans to plant a lot more varietals in the near future. Peconic Bay also specializes in wines such as Sauvignon Blanc, Malbec, and Petit Verdot.
The Farmstand
The reopening of the tasting room was followed by a Memorial Day opening of a farm stand adjacent to the winery. The farmstand has its own license to sell food and beverages, and local specialties such as honey. The farm stand also has an outdoor fireplace and will offer refreshments such as beer and sangria, and food such as oysters. It's a walk from the winery and operates separately, avoiding potential conflicts with Southold and state limitations on the sale of food and other items in state-licensed wineries.
Big Plans Ahead
With PBV getting off to a great start, there will be a focus on expansion in the next few years. There are plans to build another tasting room, an on-site winemaking facility, a restaurant, and a wine-themed boutique hotel with a spa for guests to stay on the property.
There are also plans to plant 24 acres of new vines. The approximately 2,000 cases produced from last season's grapes (mostly white wine varietals) are expected to be expanded to between 3,500 and 4,000 cases this year.
I love all of these plans, it's really exciting to think about adding more great spaces on the North Fork, isn't it?
Fun Events Coming Up at Peconic Bay Vineyards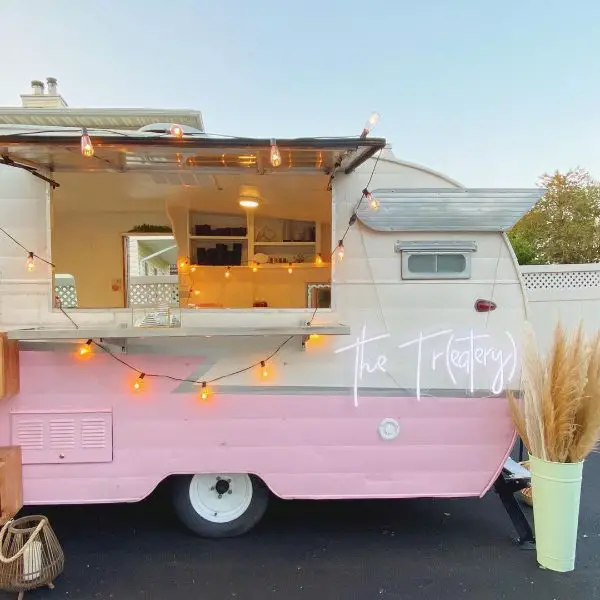 Food Truck Friday at The Farmstand
PBV is back with another Food Truck Friday at The Farmstand! This Friday, September 3rd from 4 PM -9 PM they will have The Tr(eatery) food truck, Harvest Moon Shellfish Co. shucking oysters, $5 beers, wines from PBV, and live music.
The Tr(eatry) will feature a menu of warm spinach artichoke bakes, homemade cheese flats, lobster rolls, pulled pork sliders, along with their famous desserts, s'mores in a jar, gelato, and bubble waffles!!!
Email [email protected] to reserve a table!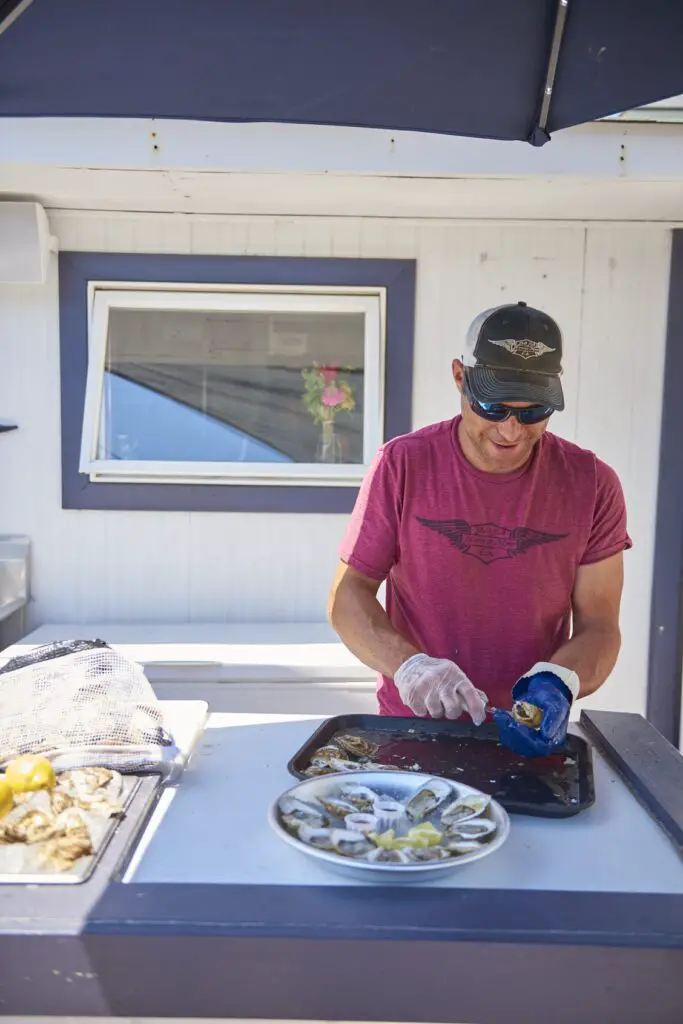 Disset Chocolate Pairing
Join PBV for a decadent pairing of Peconic Bay Vineyards wines with the gourmet chocolate of Disset Chocolate Friday, September 10th. The 4 wines chosen were thoughtfully selected by the PBV team and master chocolatier Ursula XVII.
They then carefully paired the wines with different ingredients to create 4 unique custom-made chocolates. This is not your average chocolate pairing!
Available any time Friday, September 10th, from 12 pm-8 pm with live music from 6 pm-8 pm that evening on the beautiful outdoor patio. Tickets are $40 per person. PBV wine club members receive 15% off with discount code PBVWC. Click here to book now!
QJ3 Is Back This Sunday!
The Quogue Jazz Trio is back and the weather looks beautiful! What a great way to spend your Labor Day Sunday. This is the last date for the QJ3, so book your reservation now!
More Information
Peconic Bay Vineyards is located at 31320 Main Rd, Cutchogue, L.I., NY, 11935
Find out more by visiting peconicbayvineyards.com.
Check Out More Long Island Wine
If you're in the mood for great wine, be sure to check out our Complete List of Long Island Wineries and Long Island Vineyards.
Check out the absolute best Long Island Wine Tours!
If you can't make it to a tour, why not do some wine tasting at home with Bedell Cellars!
I know you're getting hungry, so be sure to also check out the best wineries on Long Island for some great food!
While you're in the area, be sure to check out these 9 relaxing things to do in the North Fork!
When you're done with all of this wine drinking and relaxing, how about making it a weekend? Here are 10 great North Fork Long Island hotels to enjoy as well.
Make It A Weekend
The East End of Long Island is a really special spot. If you think you'd want to check it out and maybe even stay awhile…that wouldn't be such a terrible idea.
If you wanted to consider different options for staying on Long Island, be sure to check out these great places to stay in Montauk, 11 Hamptons hotels, 10 North Fork Long Island hotels, and this Guide to Sag Harbor hotels! Enjoy reading up on and hopefully exploring these wonderful Shelter Island hotels and let me know if you decide to make it a vacation!
Things To See and Do on the South Fork
I always recommend seeing as much of the South Fork as possible!! 
The Hamptons and Montauk is a world-renowned beach resort destination for good reason! There is just so much to see, do, and enjoy! Here are just a few of them:
Check out this Guide to the Best Beaches in Montauk! Also, check out this Guide to The Hamptons best beaches!!
Check out some luxury homes in The Hamptons!
Maybe you will love it so much, you'll want to check out some Hamptons wedding venues!
Enjoy some of the world-class, amazing art in The Hamptons!
While You're Enjoying the Outdoors
Be sure to find out about more things to do on Long Island as well as more great spots to eat and drink and wonderful places to stay on Long Island!
Check out this guide to Long Island driving ranges, including this feature on the popular Heartland driving range! Go have fun at one of these great Long Island skate parks!
More From The Long Island Local
Maybe grab a freshly brewed beer at these Long Island breweries!
The bounty of great food on Long Island seems endless! From great steakhouses on Long Island to great Shelter Island restaurants to Long Island lobster rolls and Long Island bagels, there's so much to enjoy. Check out this Huge List of Restaurants on the Water Long Island!!! How about 54 of the best tacos on Long Island!
And how about all the wonderful Wölffer Estate Vineyard events and tastings?! Or maybe check out some Long Island oyster farms! How about these guides to Long Island Coffee Shops and Long Island coffee roasters!! Check out these 16 Long Island Boardwalks! Take the ferry over and enjoy these Fire Island restaurants! Let's not forget about the best tacos on Long Island and these great Long Island pizza places either!!
Be sure to find out about more things to do on Long Island as well as more great spots to eat and drink! Maybe take a stroll in one of these amazing Long Island arboretums and gardens! There are even this great Long Island kayaks and paddleboard guide to exploring!