There is so much beautiful art in The Hamptons! I wanted to share some of the best new Hamptons art galleries with you. The arts have had a large and significant presence in the Hamptons for decades, yes. However, COVID has created a huge influx of top galleries and art houses setting up shop Out East.
Art In The Hamptons
The Hamptons have been historically important for the art community for decades. Long before the recent influx of wealth, celebrity, and multi-million dollar estates, the Hamptons had a strong artist colony. These artists went East for open space, beautiful surroundings, and that famous East End light.
Many 20th century artists as well as contemporary artists set up studios and homes across the Long Island area. Abstract Expressionists during and after World War II, like Jackson Pollock, Willem de Kooning, and Roy Lichtenstein, set up East End Studios. Some, like the Pollock-Krasner House and Study Center in Springs have become museums and art centers. 
Today, the Hamptons is home to artists such as Julian Schnabel, David Salle, Lynda Benglis, Eric Fischl and April Gornik, among others.
Hamptons Art Galleries
While art in the Hamptons has been "a thing" for decades, 2020 really upped the game for the Hamptons. New York City's art and design landscape has largely relocated to the picturesque towns of eastern Long Island creating an ever expanding ecosystem of Hamptons art galleries.
Here's a guide to Hamptons art galleries, museums, auction houses, and centers to really fill your need for art in the Hamptons, with a focus on the new, heavy hitters that have opened recently.
BridgeHampton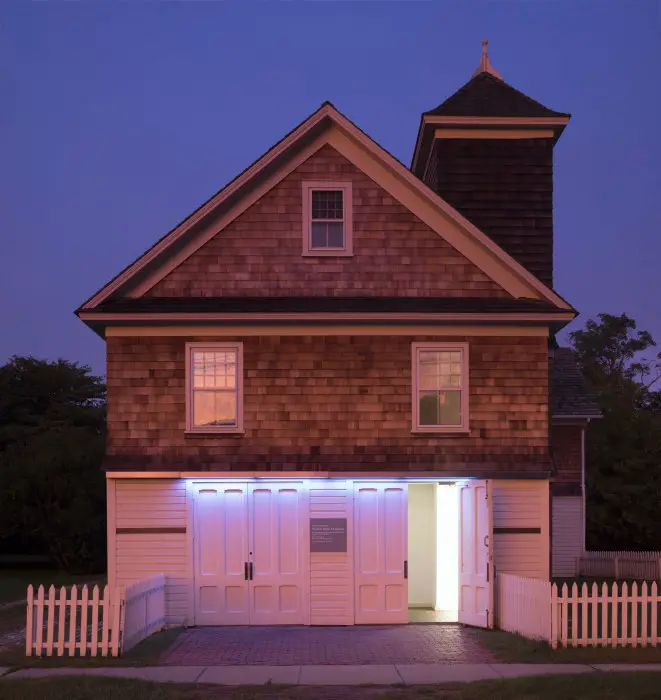 Dia Bridgehampton
While established by Dia Art Foundation in 1983, I wanted to note the space given it's association with NYC's Dia Art Foundation. Dia Bridgehampton was designed by Dan Flavin to permanently house an installation of his work alongside a program of temporary exhibitions. With Dia's support, Flavin renovated this turn-of-the-century Shingle-style firehouse, then church, converting its vestibule and second floor into a permanent display of his signature works in fluorescent light.
A resident of nearby Wainscott, Flavin envisioned that the first floor would be both a venue for changing exhibitions and a print shop. Today, Dia continues to maintain Flavin's permanent installation of nine works in fluorescent light, the Dan Flavin Art Institute, and to present yearly exhibitions by artists primarily residing or working on Long Island in the first-floor gallery.
Open Saturday and Sunday from 12PM–6PM, closed 3–3:30 pm daily.
23 Corwith Avenue Bridgehampton, L.I., New York
Find out more by visiting diaart.org.
Southampton
Hauser & Wirth
Hauser & Wirth was founded in 1992, expanding to include outposts in Hong Kong, London, New York, among others.
The gallery represents over 75 artists and estates instrumental in shaping its identity. They are the inspiration for Hauser & Wirth's diverse range of activities that engage with art, education, conservation and sustainability.
This new, two-story, 5,000-square-foot space on Main Street is Southampton is the home to international gallery Hauser & Wirth. It will serve as the gallery's new exhibition and private viewing space. It's in "proximity to clients and collectors who live in the Hamptons beach communities, as well as gallery artists who maintain studios in the area." 
Open Tuesday to Sunday from 11AM – 6PM by private appointment.
9 Main St, Southampton, L.I., NY 11968
Find out more by calling 631-609-6331 or visit hauserwirth.com.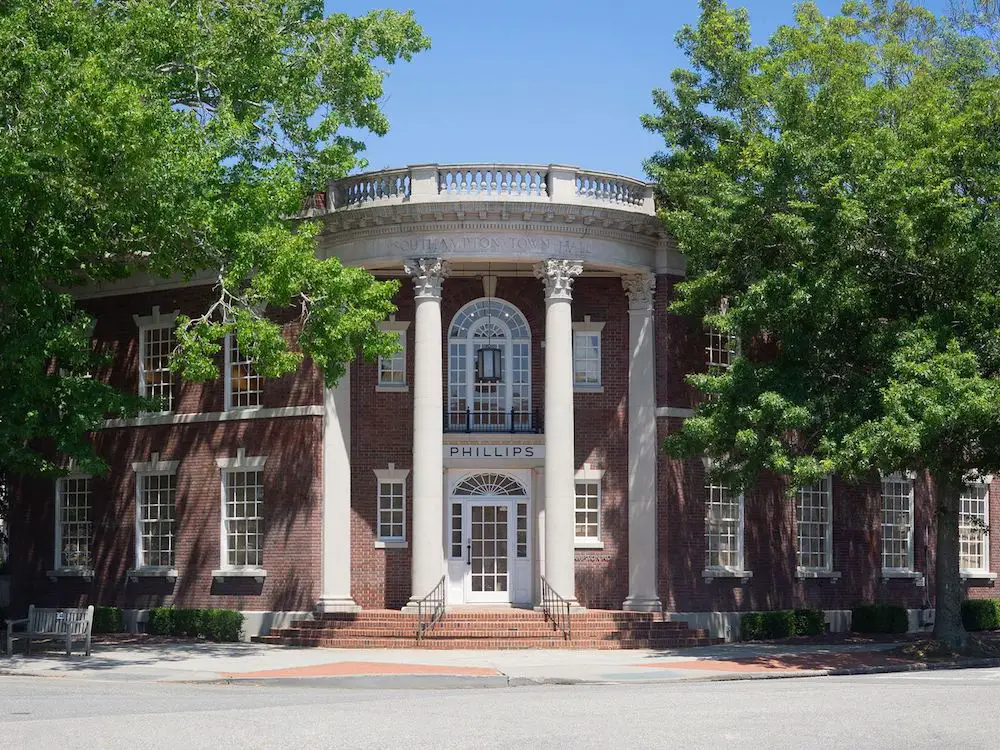 Phillips Auction House
Phillips is the destination for international collectors to buy and sell the world's most important twentieth-century and contemporary works. These include art, design, jewels, watches, photographs, and editions.
They focus specifically on the defining aesthetic movements of the last century. They have set themselves apart as the most dynamic and forward-thinking auction house in the world.
The beautiful and prominent space is hosting a number of ambitious, high value exhibitions. It's a very large 6,000 square foot bi-level space.
Open Tuesday-Sunday from 11AM-6PM.
1 Hampton Road, Southampton, L.I., NY 11968
Find out more by calling 212-848-1750 or visit phillips.com.
East Hampton
Lisson Gallery
Founded in 1967, Lisson Gallery is one of the most influential contemporary art galleries in the world, showing over 50 innovative and international artists.
You can now find the 1,000-square-foot outpost of Lisson Gallery in East Hampton. The expansion becomes their third US location, joining their galleries in the UK (London) and China (Shanghai). 
According to executive director Alex Logsdail, Lisson will stay in the Hamptons until "at least" March 2021 with a possible extension until September 2021. Their plan is to focus on one work per week made by gallery artists.
Open Thursday – Sunday, 11AM – 4PM, Open until 5pm on Saturdays.
55 Main Street, East Hampton, L.I., NY 11937
Find out more by calling 631-658-9217 or visit lissongallery.com.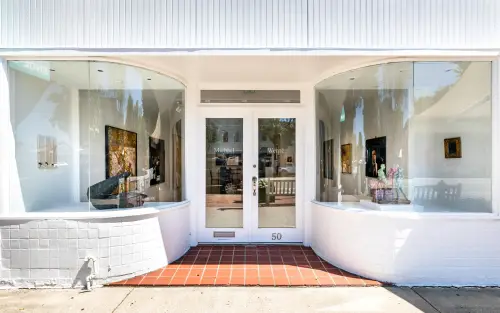 Galerie Michael Werner
Since 1963, Galerie Michael Werner  has worked with some of the most important European and American artists of the 20th Century. This German art gallery has locations in New York, London, and Trebbin, Germany.
Open Wednesday – Sunday from 11AM to 6PM.
50 Newtown Lane, East Hampton, L.I., NY 11937
Find out more by calling 212-988-1623 or visit michaelwerner.com.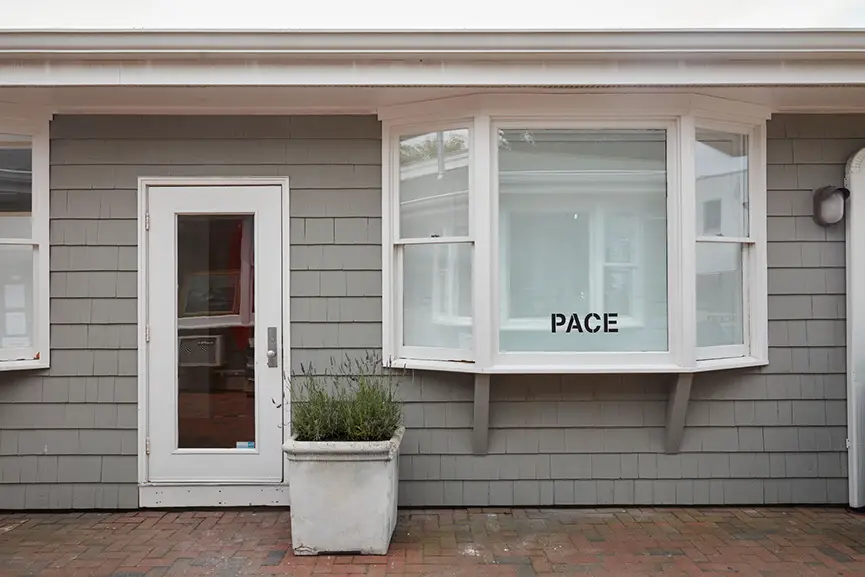 Pace Gallery
Pace is a leading contemporary art gallery representing many of the most significant international artists and estates of the twentieth and twenty-first centuries. This 1,700-square-foot gallery branch also opened up this summer.
Today, Pace has nine locations worldwide: two galleries in New York—including its newly opened headquarters at 540 West 25th Street, and an adjacent 8,000 sq. ft. exhibition space at 510 West 25th Street—as well as galleries in Palo Alto, London, Geneva, Hong Kong, and Seoul.
In July 2020 Pace opened a temporary gallery space in East Hampton, New York that will be programmed through October 2021. Additionally, the gallery's seasonal exhibition space in Palm Beach will be open from early November 2020 through spring 2021.
Open Wednesday – Saturday from 11AM-5PM, Sunday 12PM-4PM, Monday and Tuesday by appointment.
68 Park Place, East Hampton, L.I., NY 11937
Find out more by calling 212-421-3292 or visit pacegallery.com.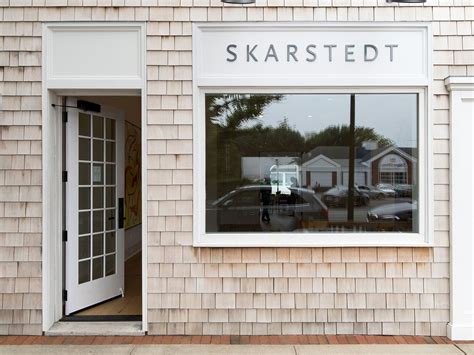 Skarstedt Gallery
Skarstedt was founded in 1994 by Per Skarstedt to mount historical exhibitions by Contemporary European and American artists. Skarstedt's 79th Street location opened in New York in 2008, establishing the gallery's program, focused on concepts such as representation, authorship, identity, and sexual politics across a wide-range of media.
Skarstedt's unique relationship with artists allows it to present museum-quality exhibitions both on the primary and secondary markets, creating a dialogue between the generations.
Skarstedt is pleased to announce the opening of a new 1,500 square foot gallery space locating in East Hampton at 66 Newtown Lane, near the town's gallery district. Celebrating the old and the new, Skarstedt looks forward to deepening its commitment to the iconic artists that formed its very identity, while simultaneously pushing into the future and expanding its vision in each gallery location.
Open Saturday – Sunday, 11:00 AM – 5:00 PM and Monday – Friday, By Appointment.
66 Newtown Lane, East Hampton, L.I., NY 11937
Find out more by calling 631-604-6645 or visit skarstedt.com.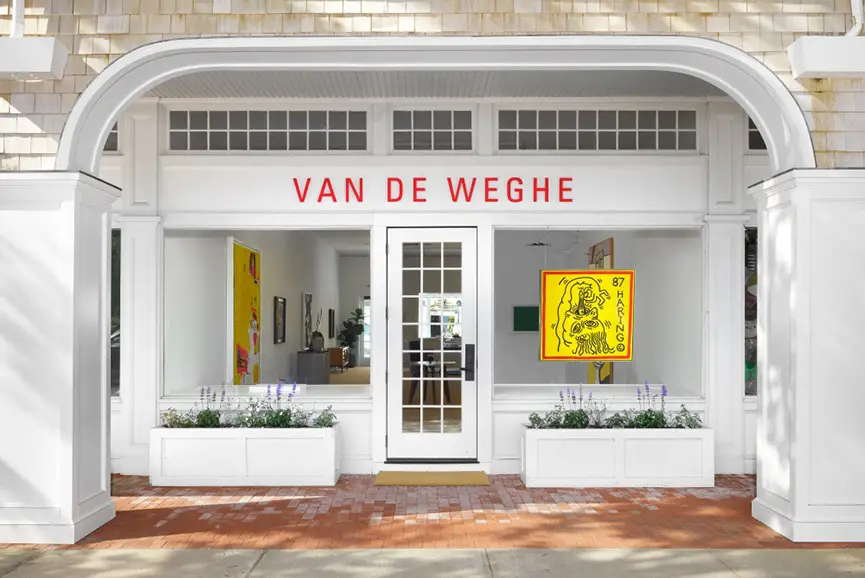 Van de Weghe
This newly opened space, the second to their Madison Avenue post, is mainly a secondary market gallery specializing in work by Modern, post-war and contemporary European and American artists.
The gallery has a strong reputation for historically focused exhibitions that have a sound impact both critically and on the secondary market. Serving an international clientele, they work closely with estates, foundations and other institutions to promote the highest quality, scholarship and value for their collectors.
Open Thursday – Sunday from 11AM – 6PM & by appointment.
66 Newtown Lane, East Hampton, L.I., NY 11937
Find out more by calling 646-759-8431 or visit vdwny.com.
Montauk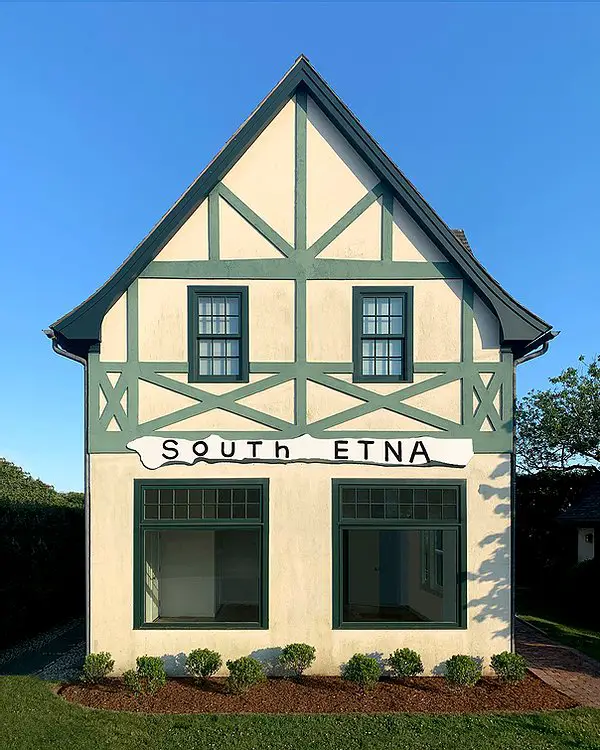 South Etna
This is a new fine art gallery and exhibition space in Montauk, run by some industry veterans and players Amalia Dayan (runs Luxembourg & Dayan) and her husband Adam Lindemann (operates Venus Over Manhattan).
Open its doors on July 16th in the heart of Montauk Village, in a Tudor cottage, even the sign has art world bonafides, created for the site by neighbor Julian Schnabel.
6 South Etna Avenue, Montauk, L.I., NY 11954
Find out more by visiting southetnamontauk.com.
Enjoying All The Hamptons Offers
So there you have the new crop of NYC expats that came to the beautiful shores of The Hamptons in 2020. I hope all of them stick around for the long erm and not just 2020 and maybe 2021. The richness of the art scene in the area has only been exponentially enhanced by this new influx. Maybe this will bring even more art and culture to our little piece of paradise.
You can add this to your list of awesome things to do on the East End this autumn! Don't forget about Halloween fun including haunted houses, corn mazes, pumpkin picking, and apple picking, too!