This year, the North Fork Foodie Tour will be delighting area locavore food lovers for the 15th time. The North Fork Foodie Tour is a self-guided tour of the North Fork's agricultural and culinary scene, organized by the North Fork Reform Synagogue in Cutchogue. In 2006, the North Fork Reform Synagogue created the Foodie Tour to showcase the finest of what the North Fork has to offer, to create an opportunity to learn how the food we eat and drink, which we may take for granted, is cultivated and what makes these products and the people that grow them so special! 
The theme of the event is "Think Local, Eat Local, Buy Local" – and I love that. North Fork food lovers on the tour can use the map and guide provided to plan their own tour, hitting the spots they want to when they want to. The guide will be there to inform about all of the special tours and demos on offer for the day. Something tells me this is going to be so much more awesome that last year's, albeit still very good, Zoom-based, COVID safe online tour.
I love that there are with dozens of venues looking to entertain and show their wares. Each foodie will have the distinct pleasure of being able to meet farmers, artisans and chefs who work hard each and every day to deliver good food and related products to us to enjoy. These great food producers will all be providing behind-the-scenes tours of their farms and other establishments. This year will also have a Silent Auction where you can bid on unique items and experiences.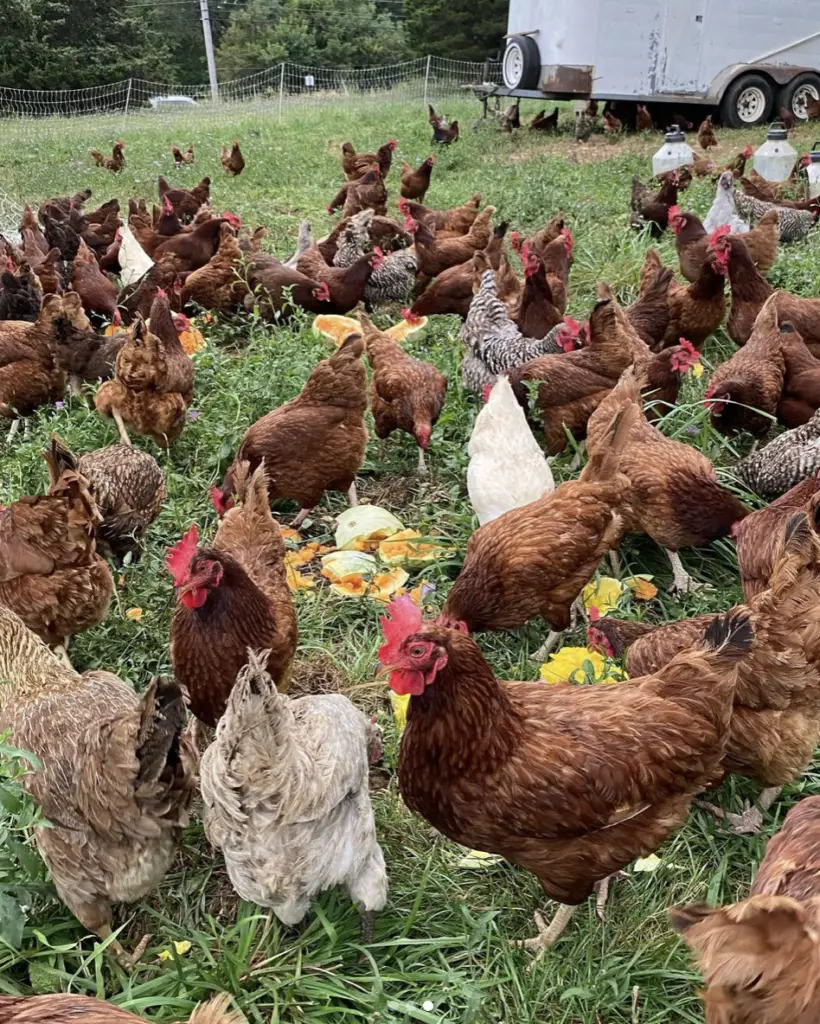 Speakers
The North Fork Foodie Tour will be headquartered at the historic Village Green (Case's Lane and Route 25/Main Road) in beautiful downtown Cutchogue.  They will again have a day filled with interesting speakers! Check out this amazing lineup. There's just so much good stuff to hear and talk about. I think it's going to be great, don't you?
Chris Pinto – Feisty Acres Farm – Southold
The Joys and Challenges of Raising Specialty Poultry
Feisty Acres raises quail, French guinea fowl, chukar partridge, silkie chickens, and heritage breed ducks, chickens and turkeys all on North Fork pastures, and markets them directly to buyers.  The farm prides itself in offering the highest quality, best tasting game birds and eggs that you can get, well, anywhere.   In addition, Feisty Acres runs a bobwhite quail release program with the intention of helping to re-invigorate the native population of Northern Bobwhite Quail.
Scheduled Time: 10:30 AM
Ursula XVII – Disset Chocolate – Cutchogue
Making Unique Chocolates With a North Fork Flavor
Ursula Sala-Illa, who prefers to be known as Ursula XVII (Disset = 17 in Catalan), is  a passionate chocolatier who has trained with world renowned pastry chefs while working at several Michelin starred restaurants and shops in Europe and the United State.  She uses extracts and essences from products grown on the North Fork to flavor her exquisite bonbons.
Schedule Time: 11:30 AM
Mimi Edelman – I & Me Farm – Orient
The Ark of Taste – Saving Heirloom Foods from Extinction
The Ark of Taste is an initiative of the Slow Food Movement to save heirloom foods that are at risk of extinction.   Ark of Taste works to keep these foods in production and on our plates.  Farmer Mimi Edelman of Orient, who works with the Ark of Taste, will talk about this exciting program and the work that Slow Food is doing to identify and champion these foods.
Scheduled Time: 12:30 PM
Chris Kelly – Promised Land Apiaries – Mattituck
Bees – Much More Than Honey
Master Beekeeper Chris Kelly, a Cornell trained entomologist with a specialty in apiculture, has run Promise Land Apiaries, a sustainably managed bee operation located on the North Fork of Long Island, for the past 30 years.  They currently have over 100 beehives with hand-raised Long Island survivor stock queens and they manage an additional 100 colonies for clients across Long Island.  This translates to approximately 10 million bees spread out over roughly a hundred-mile radius, managed as sustainable survivor stock, kept free from the diseases which have been decimating bee populations throughout the world.
Scheduled Time: 1:30 PM
Peter Stein – Peeko Oysters – New Suffolk
The Rewards and Perils of Growing Oysters and a Business
After years in the corporate life, Peter Stein traded desks for docks and founded Peeko Oysters in 2016.  A native New Yorker and avid fisherman, Stein's lifelong love of the North Fork imbues his work from tide to table, which makes eating and learning about Peekos a true treat.  Peeko Oysters are grown in Little Peconic Bay.  You can find them on the best menus of some of the top restaurants in Manhattan and Long Island or buy them directly at their dockside shop in New Suffolk.
Scheduled Time: 2:30 PM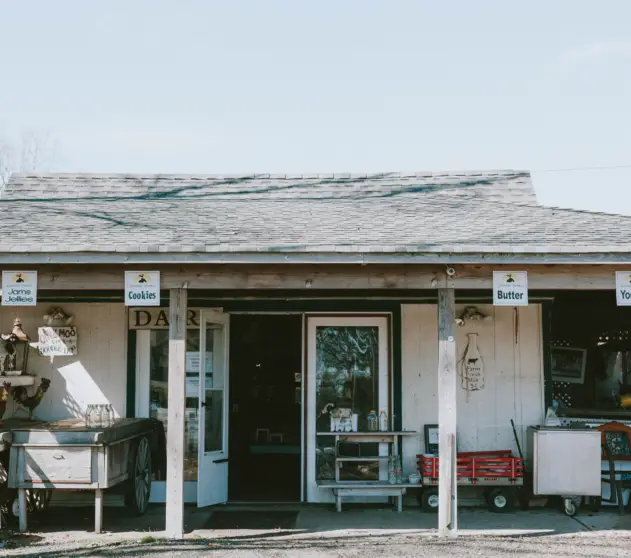 Tour and Demonstration Program
The North Fork of Long Island is famous for its delectable fare. Think Peconic Bay scallops and Long Island duck, straw­berries, potatoes and wines. The tradition of farming has continued and expanded.
Here's the rundown of all of the farms and food producers that are going to be opening up their operations to you for this great event! From The North Fork Foodie Tour website:
Goodale Farm 
Long Island's only full scale dairy farm offering cow and goat milk, a variety of farmstead cheeses, and other dairy products.  Tour the farm and learn how cheese is made.
Scheduled Times: 10:15 AM, 1:00 PM, 3:45 PM
250 Main Rd., Riverhead, L.I., NY 11901
Eastern Front Brewery 
Owners Doug Pearsall and Christine Oman craft tastings of traditionally inspired classic beers based on their life-long love and consumption of the product.  Learn what goes in to the brewing of great beer and taste the product.
Schedules Times: All Day
13100 Main Rd, Mattituck, L.I., NY 11952 
Browder's Birds 
Browder's Birds raises organic pastured poultry, ducks and sheep on their 16 acre farm using rotational grazing and the movable coop system described in Michael Pollan's book, The Omnivore's Dilemma and the film Food, Inc.  This is Long Island's only poultry mobile processing facility.  Tour the farm and see how it's done! Wear sturdy shoes!
Guided Tours and talks at 11:00 AM and 2:00 PM.  Self-guided tours all day. 
4050 Soundview Avenue, Mattituck, L.I, NY 11952
Foodie Tour Headquarters:  Cutchogue Village Green
Here you can buy Foodie Tour Tickets and hear speakers at Cutchogue Village Green. The green is maintained by The Cutchogue-New Suffolk Historical Council. The council is an educational organization dedicated to preserving and interpreting the history of Cutchogue and New Suffolk, LI.
Scheduled Times: All Day
Cases Lane and Main Road, Cutchogue, L.I., NY 11935
Sang Lee Farms
Sang Lee is a certified organic farm and kitchen offering specialty fruits, vegetables, ready-to-eat foods and herbs. Taste or tour all day, and learn about growing organic specialty produce!
Open 10:00 AM – 2:00 PM with talk by Fred Lee at 11:00
 25180 County Road 48, Peconic, L.I., NY  11952 
Satur Farms
Satur Farms specializes in leafy vegetables, heirloom tomatoes, root vegetables and herbs. Most of these are provided to the area's high end restaurants which require the finest ingredients. You can also find their produce in local markets. The farm grew out of the demand by New York's top chefs for high quality specialty vegetables and herbs which could not be found in the city's markets.
Scheduled Time: 11:30 AM
26915 County Road 48, Cutchogue, L.I., NY 11935
Catapano Dairy Farm
A small family-operated farm, raising goats and making fresh goat milk cheese, yogurt, fudge and skin care products. Tour the farm, meet the friendly goats, see how cheese is made and watch them milk a goat!
Scheduled Times: 11:00 AM, 12:30 PM, 2:00 PM
33705 Couty Rd 48, Peconic, L.I., NY  11958
Treiber Farms
Visitors will learn about Treiber's new farming operation, started in 2014.  They grow raspberries, blackberries and blueberries. They also grow mixed vegetables and herbs, striving to meld creativity and art within the world of farming. Their hope is to create a community space that feeds and nourishes all aspects of our lives.
Scheduled Times: 10:00 AM, 11:30 AM
 38320 County Rd 48, Peconic, L.I., NY 11958
North Fork Egg Farm 
The happy hens at North Fork Egg Farm are never caged. Learn how mobile coops are used to raise chickens in a self-sustaining pasture system. This method enriches the soil while producing superior eggs.
Scheduled Times: All Day
49900 Middle Rd, Southold, L.I., NY 11971
NEW THIS YEAR: Sep's Farm 
Sep's, known throughout the North Fork for it's superior corn, has been family owned and operated since the 1970's. Learn how methods have changed over the years and hear the latest generation's plans to maintain their heritage.
Scheduled Times: 10:15 AM, 11:15 AM, 12:15 PM
7395 Main Rd, East Marion, L.I., NY 11939
Lavender by the Bay 
Lavender By The Bay offers fresh cut and dried lavender, lavender plants and products. Learn about bee-keeping, and lavender culture and lore.
Scheduled Times: 10:00 AM, 11:00 AM, 12:00 PM, 1:00 PM, 2:00 PM, 3:00 PM
7540 Main Rd, East Marion, L.I, NY 11939
NEW THIS YEAR: The Naked Farm 
This tiny operation uses ancient European methods to intensely farm a quarter acre using no pesticides or chemical fertilizers. The farm produces a high yield of the most beautiful and tasty organic vegetables and micro greens you can find.
Scheduled Times: 10:30 AM, 11:30 AM, 12:30 PM, 1:30 PM, 2:30 PM
880 Old Orchard Ln, East Marion, L.I, NY 11939 
North Fork Flower Farm
A small scale flower farm that aims to provide the finest selection of beautiful, locally grown cut flowers, bouquets, and arrangements. The uniqueness comes from combining uncommon flowers, herbs, grasses and other elements.
Scheduled Times: 10:30 AM, 11:30 AM, 12:30 PM, 1:30 PM
 1110 Terry Ln, Orient, L.I., NY 11957 
More North Fork Foodie Tour Information
Pick up maps and buy tickets after 9:00 AM on the day of the tour.  Tickets are $30 each and children 12 and under are free.  Buy tickets now in Southold at Complement the Chef, in Mattituck at Mattituck Florist and at Green Earth Natural Foods in Riverhead or at the Cutchogue Village Green and any of our participating partners the day of the event.  Or visit the site below to purchase your tickets online.
To find out more, be sure to check out northforkfoodietour.com or call 631-722-5712.
Check Out Long Island Wine
If you're in the mood for great wine, be sure to check out our Complete List of Long Island Wineries and Long Island Vineyards.
Check out the absolute best Long Island Wine Tours!
If you can't make it to a tour, why not do some wine tasting at home with Bedell Cellars!
I know you're getting hungry, so be sure to also check out the best wineries on Long Island for some great food!
While you're in the area, be sure to check out these 9 relaxing things to do in the North Fork!
When you're done with all of this wine drinking and relaxing, how about making it a weekend? Here are 10 great North Fork Long Island hotels to enjoy as well.
Things To See and Do on the South Fork
I always recommend seeing as much of the South Fork as possible!! 
The Hamptons and Montauk is a world-renowned beach resort destination for good reason! There is just so much to see, do, and enjoy! Here are just a few of them:
Check out this Guide to the Best Beaches in Montauk! Also, check out this Guide to The Hamptons best beaches!!
Here's huge list of all of the great Montauk restaurants!
Check out some luxury homes in The Hamptons!
Maybe you will love it so much, you'll want to check out some Hamptons wedding venues!
Enjoy some of the world-class, amazing art in The Hamptons!
While You're Enjoying the Outdoors
Be sure to find out about more things to do on Long Island as well as more great spots to eat and drink and wonderful places to stay on Long Island!
Check out this guide to Long Island driving ranges, including this feature on the popular Heartland driving range! Go have fun at one of these great Long Island skate parks!
Make It A Weekend
The East End of Long Island is a really special spot. If you think you'd want to check it out and maybe even stay awhile…that wouldn't be such a terrible idea.
If you wanted to consider different options for staying on Long Island, be sure to check out these great places to stay in Montauk, 11 Hamptons hotels, 10 North Fork Long Island hotels, and this Guide to Sag Harbor hotels! Enjoy reading up on and hopefully exploring these wonderful Shelter Island hotels and let me know if you decide to make it a vacation!
More From The Long Island Local
Maybe grab a freshly brewed beer at these Long Island breweries!
And how about all the wonderful Wölffer Estate Vineyard events and tastings?! Or maybe check out some Long Island oyster farms! How about these guides to Long Island Coffee Shops and Long Island coffee roasters!! Check out these 16 Long Island Boardwalks! Take the ferry over and enjoy these Fire Island restaurants! Let's not forget about the best tacos on Long Island and these 32 great Long Island pizza places either!! Here's 21 great spots to enjoy Long Island Gelato!
Be sure to find out about more things to do on Long Island as well as more great spots to eat and drink! Maybe take a stroll in one of these amazing Long Island arboretums and gardens! There are even this great Long Island kayaks and paddleboard guide to exploring!