It's June, which means you can pick your own strawberries on Long Island! U pick strawberries are like catching Haley's Comet. Ok, well, many not that rare, but there's only a small window for picking strawberries on Long Island. Long Island farms have so much going on all year long, it's real source of pride and enjoyment for my family and I.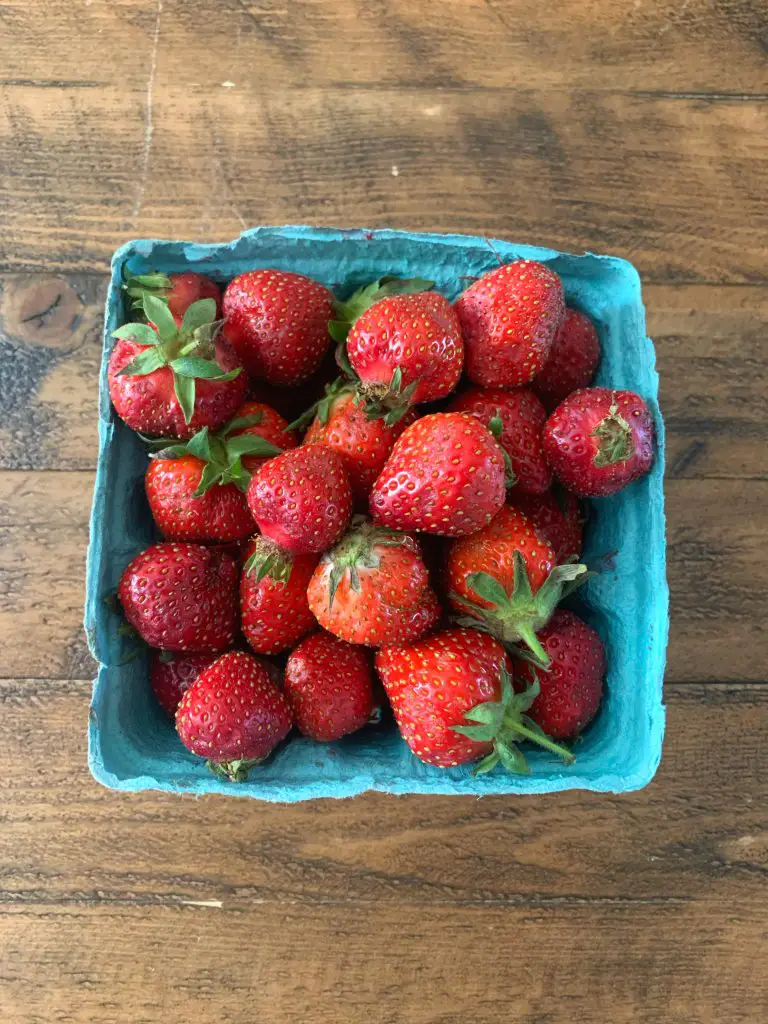 Pick Your Own Strawberries
The fun of pick your own strawberries is simply. You get to wander around beautiful farms, literally picking the food you are going to consume. Now, doing it every day, all day long…that's hard work. Don't get it confused. But going out for a few hours with your family and enjoying the setting, the bounty of nature and places like the beautiful North Fork of Long Island? That's a pleasure.
I also think it's a good thing for adults and children to have a better understanding of there their food comes from. How's it picked and processed. How it looks before it makes it to store shelves. Maybe even meet the farmers that toil in those fields and do what they do to provide for themselves and others. It's a fantastic exercise in so many ways.
Strawberries Long Island
Long Island still has a sizable number of farms, thanks God, but not may of them grow strawberries, especially U Pick strawberries. This is more of a specialty, I guess you can say. Plus, Long Island weather can be tricky. You never know what you are going to get.
We will have to see what happens this year, since mark winters and cold springs usually mean delays and limitations to the crops. But you never know and it never hurts to get out to the East End and explore! There's always something awesome to check out, at least in the Spring, Summer, and Fall (winter is great too, just maybe not for checking out farms.)
One thing to note, living and owning land on Long Island is expensive. So, I would say, if you pick your own strawberries on Long Island, it may be a bit more expensive than what you will get at your local grocery store. Think about $4-$7 per quart, though it varies for sure. I will tell you, though. In my experiences, the taste and quality of the strawberries is so much higher than you normally get in the grocery store. I'm not sure if this is the rule, but it seems to be.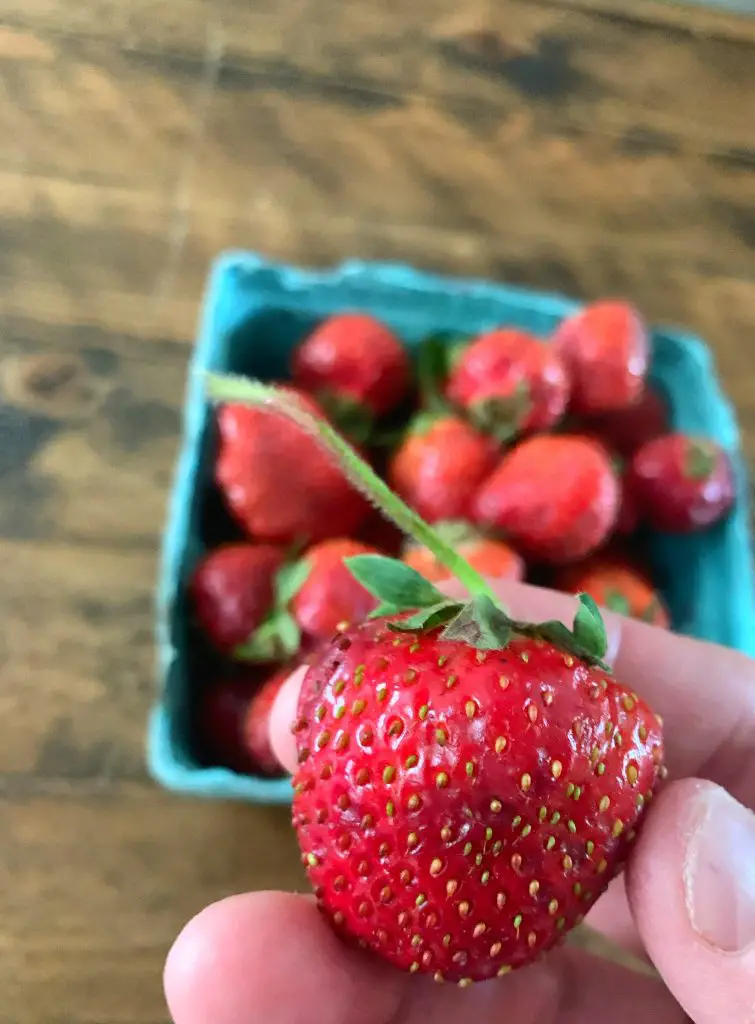 Long Island Farms with U Pick Strawberries
Before you leave, be sure to call ahead and make sure they have crop and are operating. Also, inquire about their policies on minimum purchases, ticket purchases, etc. Farms rules vary. This is the case pretty much every year, but this year given the COVID regulations, it's even more important to check beforehand.
Densieski Farms
Address: 10 Lewis Rd., East Quogue. Hours (Beginning June 10): 9 a.m. to 6 p.m. daily, closed Wednesdays. Call: 631-653-5221.
Garden of Eve Organic Farm
Address: 4558 Sound Ave., Riverhead. Open: OPEN 9 a.m. to 6 p.m. daily. Call: 631-722-8777 or visit: gardenofevefarm.com.
Glover Farms
Address: 633 Victory Ave., Brookhaven. Hours: 10 a.m. to 6 p.m. daily the month of June. Call: 631-286-7876 or visit: gloverfarmsbrookhaven.com.
Lewins Farm
Address: 812 Sound Ave., Wading River. Hours: 9 a.m. to 5 p.m. daily, closed Tuesdays. Call: 631-929-4327 or visit: lewinfarm.com.
Patty's Berries and Bunches
Address: 410 Sound Ave., Mattituck. Hours: 9 a.m. to 6 p.m. daily. Call:  631-655-7996.
Rottkamp's Fox Hollow Farm
Address: 2287 Sound Ave., Calverton. Hours: 10 a.m. to 4 p.m. Tuesdays and Saturdays, and 10 a.m. to 5:30 p.m. Sundays (hours vary on Fridays). Call: 631-727-1786.
Wickham's Fruit Farm
Address: 28700 Main Rd. (Route 25), Cutchogue. Hours: Beginning June 11, 10 a.m. to 3 p.m. Monday through Saturday, closed Sundays. Call: 631-734-6441 or visit: wickhamsfruitfarm.com.
Windy Acres Farm
Address: 3810 Middle Country Rd., Calverton. Hours: 10 a.m. to 5 p.m. daily. Call: 631-727-4554.
Go Enjoy!
Get out there, enjoy the perfect weather! Get in touch with nature and with farming and with where your food comes from. If you want these strawberries, you have to act fast. Strawberry season is really only a few weeks long!! Have fun with the kids and make a great day of it! It's something we really love to do. I'm sure you will, too.