Did you know that Wildwood State Park camping and glamping season has finally started!! Does the sound of it make your heartbeat go faster? If it doesn't, perhaps you need to read the words again. Wildwood State Park is open for camping and glamping right now, and you have until October 30th to enjoy its natural environment and the peace of mind camping grants you. And if there is ever a time when you need the camping to do its magic, it's definitely after a year full of COVID-19 and being stuck in your home.
Does your heart beat faster now that you realize what the campground has to offer you? Still no because you don't like sleeping in a tent and being away from civilization? Then just continue reading about Wildwood State Park and its camping conditions, and you'll see that you have nothing to worry about.
Glamping Accommodations
Camping at Wildwood State Park has turned towards the luxury side since 2018. The campground was one of the first state parks to offer indoor accommodations. Their cottages, with the cedar shingles and metal roofs, look humble yet homey on the outside, and the interior design makes the cabins appear warm and cozy because of the unfinished natural wood.
There are 1-bedroom (for up to 4 people) and 2-bedroom (for up to 6 people) cottages, but all of them feature a kitchenette, bathroom, picnic table, fire pit, and screened porch. In the kitchen, you'll find a fridge, microwave, coffee maker, toaster, stove/oven, and cooking utensils. Although the cabins lack AC, the accommodations have heat, so they are suitable for rent during cold seasons.
The earliest check-in time is 5 p.m., the latest is 9 p.m. You have to book a cottage for at least three nights, and the maximum number of nights you can stay there is seven. The rate per night starts at $175 for a 1-bedroom and $225 for a 2-bedroom cottage (the rates depend on the date).
Campsites
With 314 campsites, Wildwood State Park will always have a place for you and your camping group even though the sites get booked quickly. Out of these campsites, 80 are designed for RV and trailers only as they include city water, sewer, and 30-amp service hookups. The rates for these sites start at $33 per night, $231 per week.
The rest 234 sites can be used for tents and RVs that don't mind not having the hookups. These sites are divided into five sections and positioned in wooden surroundings with easy access to the beach and nature trails. There are also two bathroom & shower facilities located centrally for everyone's convenience. The rates for these campsites start at $21 for sites with tent platforms and $18 for those without platforms.
All campsites at Wildwood State Park are equipped with a picnic table and can accommodate up to six people. Check-in is at 3 p.m.; check-out time is 11 a.m.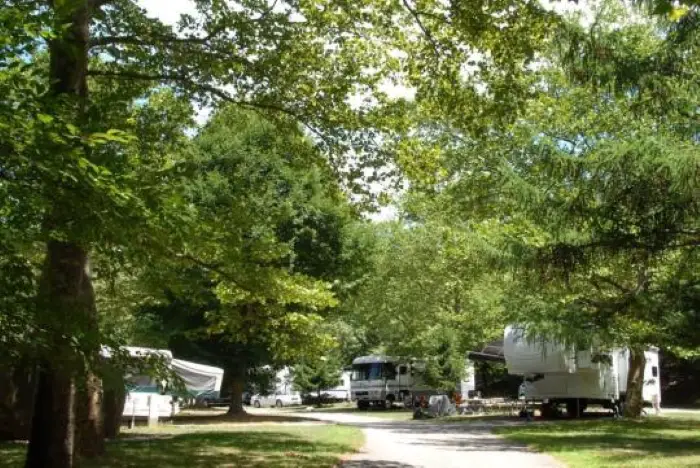 Amenities & Activities
Wildwood State Park isn't just the largest Long Island camping place with sites for tents and trailers; it's also a family-friendly space with tons of activities and adventure opportunities. Depending on what you like, you can go fishing or swim in the cool waters of the LI Sound. How about biking, bird watching, hiking, and canoeing? There is also a playground, basketball & volleyball courts. During July and August, Wildwood State Parks arranges movies for campers every week.
The campground offers you a water fountain, water fill-up station, dump station, comfort station, convenience store, canoe rentals, and more. Firewood is available for sale. However, you should bring your own barbecue or metal fire container. Otherwise you'll have to rent it from the park concessionaire.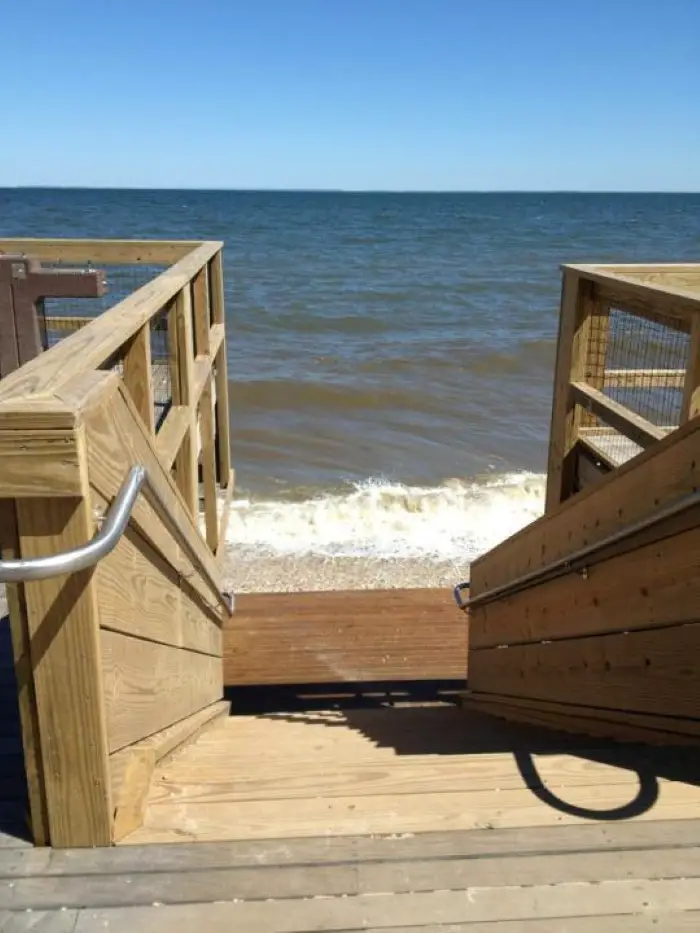 COVID-19 Safety Measures
Camping at Wildwood State Park is mostly the same during COVID year. However, group camping, including overnight youth camping groups, is not allowed at this time. And you should practice social distancing and wear a mask when you cannot maintain the required distance.
Stay safe and enjoy your camping trip!
790 Hulse Landing Road, Wading River, L.I., NY 11792
For more information, visit the NY State Park website or call 631-929-4314.
While You're Enjoying the Outdoors
Click here to find out about all of the Long Island glamping spots, like Eastern Long Island Kampground, Terra Glamping, and Long Island Glampers!
RELATED: Check out this Guide to Long Island Hiking spots!
Be sure to find out about more things to do on Long Island as well as more great spots to eat and drink and wonderful places to stay on Long Island!
Check out this guide to Long Island driving ranges, including this feature on the popular Heartland driving range! Go have fun at one of these great Long Island skate parks!
If that all makes you hungry, get to eating! The bounty of great food on Long Island seems endless! From great steakhouses on Long Island to great Greenport restaurants to Long Island lobster rolls, there's so much to enjoy. And how about all the wonderful restaurants on the water Long Island?! Or maybe check out some Long Island oyster farms!
If you're in the mood for great wine, be sure to check out our Complete List of Long Island Wineries and Long Island Vineyards.
Check out the absolute best Long Island Wine Tours!
I know you're getting hungry, so be sure to also check out the best wineries on Long Island for some great food!
While you're in the area, be sure to check out these 9 relaxing things to do in the North Fork!
When you're done with all of this wine drinking and relaxing, how about making it a weekend? Here are 10 great North Fork Long Island hotels to enjoy as well.