Has watching the Jones Beach Christmas Lights become a yearly tradition for you and your loved ones? I know for my family and thousands of other Long Island families, it most certainly has! It's a cherished tradition that is looked forward to each and every year. Well, I have good news for you! You'll be able to continue this tradition even in wild and crazy, cancellation crazy 2020. 
The COVID-19 pandemic has derailed many of your plans and affected a lot of aspects of your life. However, nothing can derail Christmas! This cheerful period of the year is unaffected and right on schedule.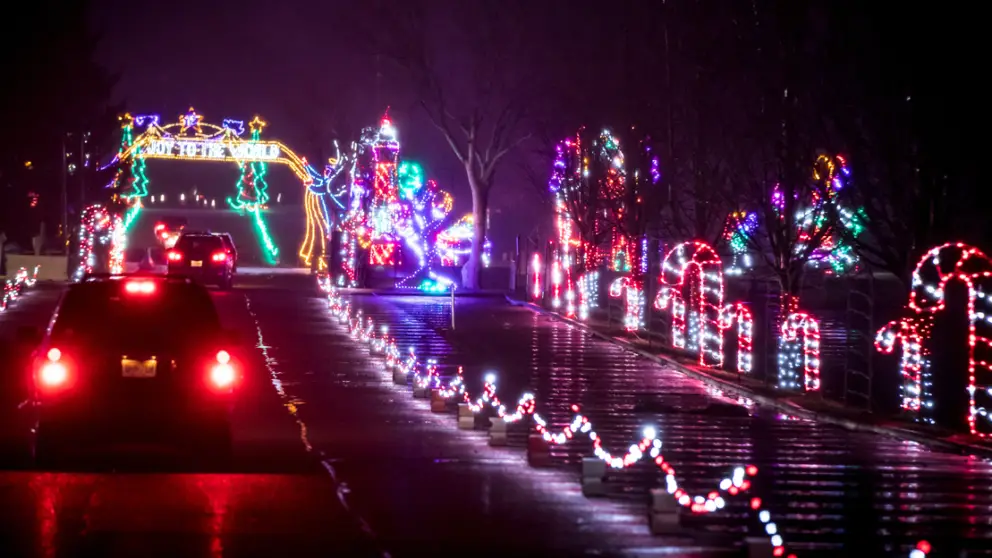 What The Jones Beach Holiday Lights Are About
The Magic of Lights Show is a wonderful drive-through activity. You see gorgeous tunnels and 240 feet trees made of lights. Magic of Lights™ is a unique and dazzling experience to celebrate the Christmas season. At every turn, the magical route is packed with spectacular light displays. They really bring your favorite holiday themes and characters to life. It's just a lot of fun for you and for the family.
The Magic of Lights occurs every year at Jones Beach. Here are all the details you need to know before you head there. 
The Schedule of the Light Show
You can visit Jones Beach any day to see the Christmas lights starting from November 13th. The last day to see the show is January 2nd. 
As the whole point of the show is to display colorful LED lights, it starts in the evening, at 5 p.m. The closing time is different depending on the day of the week. From Sunday to Thursday, the light show closes at 10 p.m. Fridays and Saturdays are usually the busiest time, so on these days, you'll have until 11 p.m. to check out the show.
The whole drive shouldn't take longer than 40 minutes, so you go to Jones Beach at any time during the show's working hours. There is oftentimes a lot of traffic as it is a very popular event, so be prepared. Just sit back and relax, listen to Christmas music, sing carols, and just enjoy the show as it comes.
Tickets prices for Magic Lights
You can buy tickets for Christmas Light Show on Jones Beach online and at the gate. 
Buying them online lets you save five to ten dollars. Online tickets will cost you $25 for your car, even if there are several people inside of it. You can even bring your dog or cat to share the moment with them, although cats might not appreciate getting dragged out of its warm box. Just remember, everyone has to stay in the car the entire time, even Buster.
Once you buy your ticket online, you can use it on any day of your choosing as it doesn't have a set date. 
Make sure to print or save your ticket on your phone so that you can find it easily. If you can't find it, the staff who checks tickets won't be able to help you and won't let you enter.
If you decide to buy a ticket at the gate, you can use only cash to pay for it. It'll cost you $30 on all weekdays, except for Friday. On Friday, Saturday, and Sunday, the ticket costs $35.
If you want to get a fancy ride or you're planning a special date for your partner, you can rent a limo and buy a ticket for $50 online. 
There are also tickets available for buses for $100.
You can check the on-site prices for limo and buses here.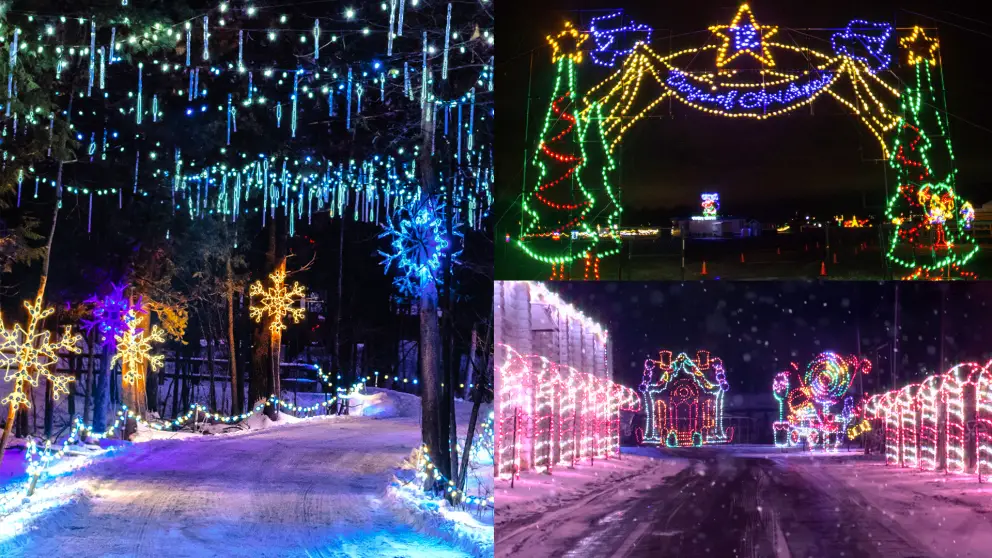 Jones Beach Christmas Lights Promotions:
COVID-19 has made life harder for a lot of people, but some suffered more than others. If you feel like your situation is not that bad, and you're willing to help other people, there is something you can do. 
You can bring two or more foods that have a long shelf life, such as canned or dried products, to the Christmas Light Show.
The items you bring will be given to food banks, and in return, you'll receive a $3 discount if you buy a ticket at the gate on a weekday. 
It's a win-win situation, and everybody gets to have a small Christmas miracle. 
Directions to Jones Beach:
The address of Jones Beach is as follows: 1000 Ocean Parkway Wantagh, NY.
Once you get to Bay Parkway West, you'll see the signs that will lead you to the Magic Light show. 
You can find detailed instructions on how to get there from Westchester, Manhattan, Bronx, Brooklyn, Eastern Long Island here.
The beauty of Christmas lights is that they are a simple tool, but they somehow manage to bring magic into our world. But don't forget to turn your headlights off when you enter the drive-thru.
Enjoy the Jones Beach Holiday Lights!
I think this even is even more important than ever given the amount of things that have been cancelled of late. Take the time, take the drive, and get into the Christmas spirit from the safety and warmth of your own car! It's not something you will soon forget.
To find out more, be sure to check out magicoflights.com/events/jonesbeach.
Pin This!