What better way to truly feel that Christmas is coming than visiting the Christmas House Long Island, literally a Christmas-focused wonderland? Nothing, that's what!  
This family-friendly attraction will take you into a world filled with joy and beauty and make you leave your ordinary routine life outside the door. I really think you need to add this to your Christmas activities list, in addition to finding your Christmas tree and checking out the Jones Beach light show!
This is an immersive experience that will really get you in the Christmas spirit…big time.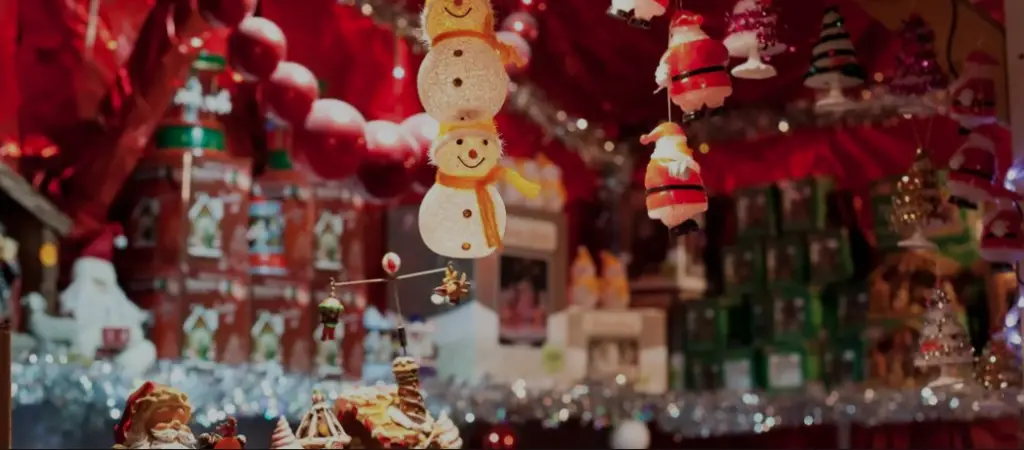 What You'll See
There are ten rooms designed to surround you and your loved ones with the holiday spirit. These rooms include such awesome themes like Snow Room, Summer Christmas Room, Gingerbread Room, Bakery Wonderland, Elf Room, and Christmas Story Room.
In these rooms, you'll enjoy all variations and details that make Christmas magical – Santa Klaus, elves, gingerbread men cookies, music, lights. 
There will also be a display of more than 35 Christmas themed cakes designed by Andy Cakes. If you like one, you'll be able to put an order for delivery and enjoy this deliciousness at home.
And if you're sad that your kids haven't gotten their pictures taken with Santa Klaus this year, then you should definitely visit the Christmas House. It's one of the few venues that still offer this experience in 2020. 
A photo with Santa will cost you $30, and you can buy it online here. However, due to risks related to coronavirus, there will be a 6-feet distance between you and Santa. He is also available for photoshoot only on Friday, Saturday, and Sunday, so keep that in mind when you plan your visit. 
There's also a great candy shop and gift shop, too!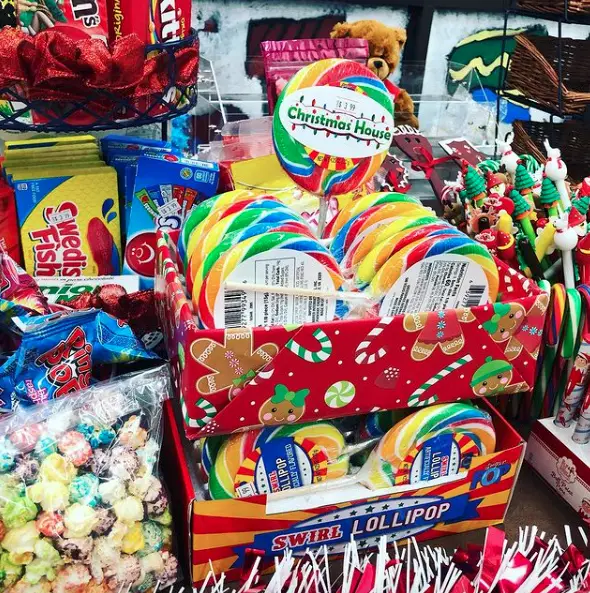 Schedule Of Christmas House
Christmas House on Long Island will be available from November 6th to January 10th, so there is plenty of time to check it out.
The opening and closing hours are different, depending on the day of the week. 
You can visit the Christmas House from 3 p.m. to 11 p.m, from Monday to Thursday.
On Fridays, they open at the same time as any other weekday, but they close at 1 a.m.
You can enter the attraction as early as 10 in the morning or as late as 12:45 a.m on Saturdays.
And on Sundays, they work from 10 a.m. to 11 p.m. 
Christmas House Long Island Tickets
To ensure the safety of you and your family, you'll have to buy tickets online. Because of the pandemic 2020, you won't be able to buy them on-site.
From Monday to Thursday, an adult ticket will cost you $20, and tickets for children who are ten years old or under 10 cost $15. 
On Friday, Saturday, and Sunday, you'll have to pay $30 for an adult ticket and $25 for a child ticket if your child isn't older than ten years old.
You can buy the tickets at this website. The site will require you to choose a date and a specific time. Make sure to pick the most suitable date and time for you and your loved ones, as tickets aren't refundable or changeable. 
You don't have to print your ticket, just save it on your phone and show it at the door.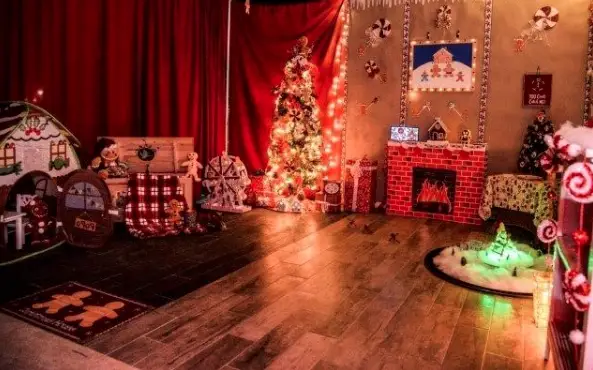 Christmas House During COVID-19
Since the best way to prevent further spread of coronavirus is social distancing, for now, Christmas house has taken a few safety measures to make sure you get your Christmas atmosphere without risking your health. 
For one, that's the reason you can only buy tickets online. You'll also see that there is a 15-minute interval between the times you can enter the attraction. The interval doesn't represent the time you'll spend inside. It's to ensure that there will be enough distance between customers. 
Christmas House staff wear masks at all times, check their temperature, and clean every room daily. They have also set up sanitation stations everywhere.
The only thing you'll have to do is to make sure there are six feet of distance between your group and other people and wear your mask while you are inside the Christmas House. 
As you can see, the Christmas House is completely safe to visit. And it'll turn out to be an unforgettable experience that'll make you want to stay there forever. So buy your tickets as soon as possible, as there are only a limited number of them available. 
Where to Find It
Christmas House is 1241 Old Country Road, Riverhead, L.I., NY 11901. 
Find out more by calling 631-591-0455 or visit christmashouselongisland.com.
Enjoy it and have a Merry Christmas!