What is a Hicks Nurseries Christmas exactly? A Hicks Nurseries Christmas is the best place to shop for Christmas items and really get into the holiday sprit on Long Island.
Aside from the wide variety of Christmas decorations, trees, gifts, they provide exceptional customer service and unique, family friendly experiences.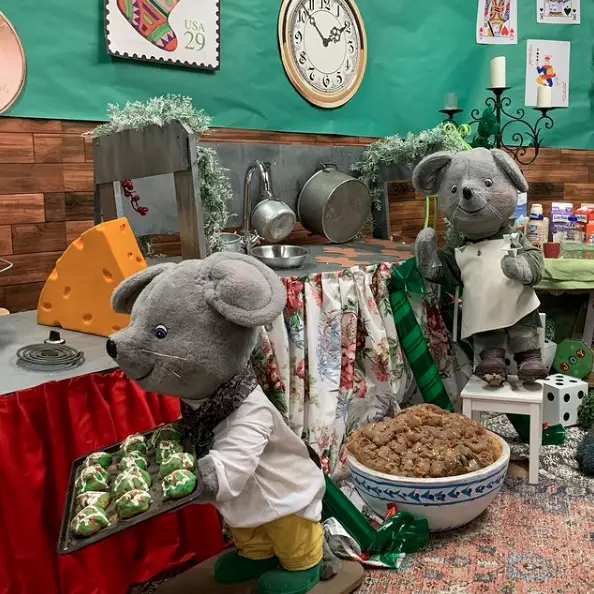 Festive Activities & Experiences
To get you in the mood for Christmas, Hicks Nurseries has arranged two special activities for you – Animated Christmas Story and Santa's Mailbox.
Animated Christmas Story consists of six animatronic scenes and story cards. It will be available every day from November 14th to January 3rd. It's an absolute treat we look forward to every year. It really gets you into the spirit of the season!
Santa's Mailbox is a service that you can use to show your child the magic of Christmas. All your kid has to do is put a letter in the box and wait for a reply. To make sure the letter from Santa reaches you, the envelope you put in the mailbox should contain your address and a stamp.
Both activities are free, but you can show your gratitude by donating non-perishable foods that will later be given to Long Island Cares.
Usually, you can also take a picture with Santa Klaus in Hicks Nurseries, but this year because of the coronavirus risks, Santa won't be available.
The Christmas Spirit
The Christmas spirit is alive and well here. It's a winter wonderland fulled with so many great sights, sounds, products, and experiences!
Hicks Nurseries on Long Island offers you any Christmas decorations you need – Christmas fresh cut and artificial trees, lights, wreaths, garlands, gifts, ornaments, and more. 
Several products come with a discount, such as Christmas ornaments, pre-lit undecorated wreaths, Christmas trees, and you can find more information here.
The displays are just fantastic, especially the Christmas village! So many great buildings. It's truly a magical scene that you will surely spend some time admiring with the family. The kids will love it!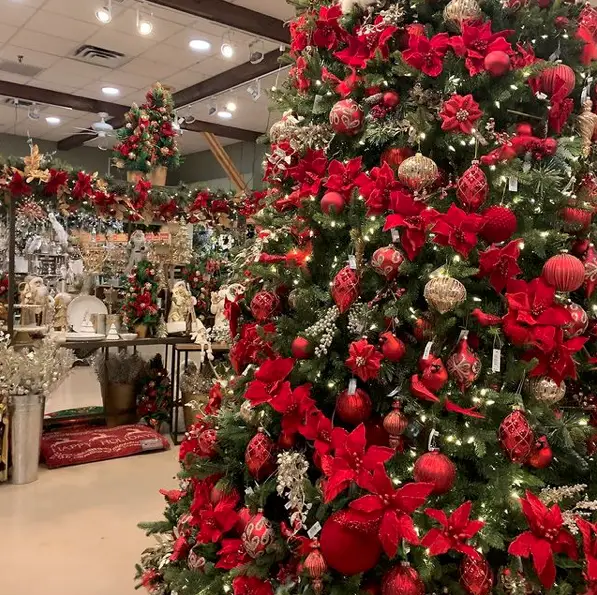 Hicks Nurseries Christmas Trees
Lifelike Christmas Trees
Hicks Nurseries offers over 90 different lifelike Christmas trees to choose from. The store divided all the options into four categories for your convenience – height, width, lights, or function.
The height of those artificial trees varies from 4.5 to 14 feet, and the width categories are Slim, Narrow, Full, and Extra Full. The lights options are long-lasting, clear super bright, multi-color super bright, and multi-function lights. 
All trees come with a stand and a storage box so that you can keep reusing your tree without a problem. 
Hicks Nurseries staff understands that such variety can be overwhelming, so they created a guide that will help you choose the perfect Christmas tree for your home.
Fresh Cut Christmas Trees
If you're looking for a natural tree that will fill your house with its fragrance, then you have three choices – Fraser Fir, Balsam Fir, Morin Blue Fir. These three types are perfect for Christmas, as they have a distinct fresh smell and retain their needles well. 
The staff will gladly help you choose a tree for your home if you have trouble picking one. And when you buy a Christmas tree from Hicks Nurseries, they'll take care of everything, including fresh-cut, net-wrapping, and loading it to your car.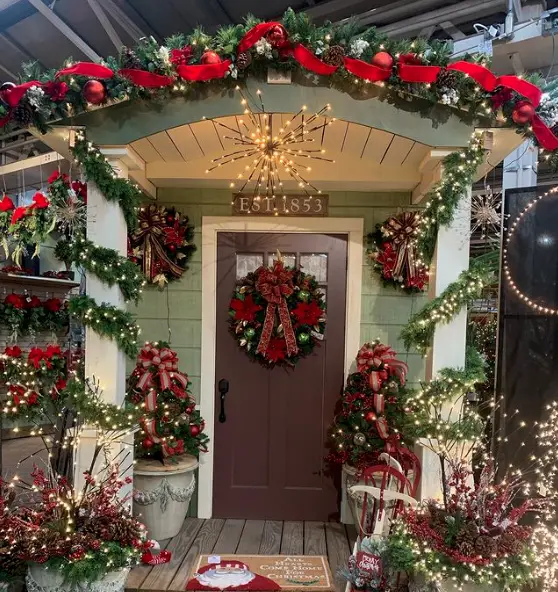 Christmas Lights
If you thought picking a Christmas tree is hard, what can you say about picking Christmas lights? There are battery-operated, string, icicle, spheres, stars, net, and shrub lights. And those are the types only.
You can also pick lights by color, bulb, function. 
Having so many choices might be confusing, so you can read this guide or schedule a one-on-one appointment with the staff of Hicks Nurseries by calling this number 516-334-0066.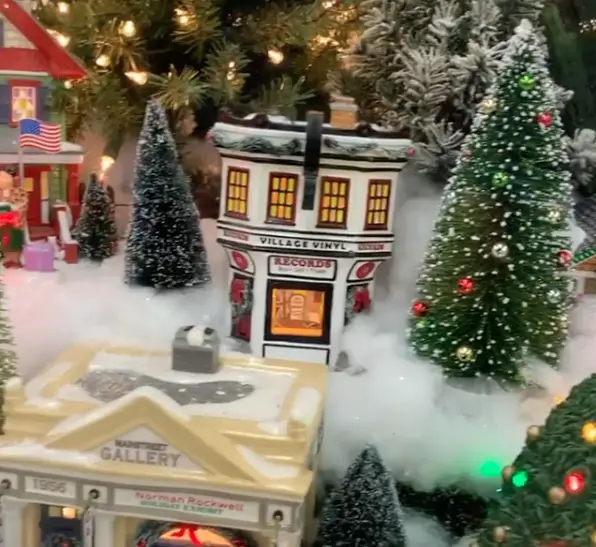 Gifts
Don't know what to give as a gift to your spouse? If your spouse loves this holiday, then head to Hicks Nurseries for the best Christmas themed presents. 
They sell handmade figurines, ornaments, Christmas villages, candles, candleholders, wine&cheese accessories. Trust me, the village is awesome.
With so many options, you'll definitely be able to find a perfect gift, and if you can't, you can always ask the staff to help you.
Artificial Wreaths and Garlands
If you're planning on decorating your door, window, or fireplace with wreaths and garlands, this store has numerous choices of different styles and sizes. There is something for every taste.
And if you don't like the styles that the shop offers, you can order a customized wreath or garland. 
Online Shop
Because of COVID-19, you might prefer online shopping instead of going to a store. Hicks Nurseries has set up an online shop, but it currently sells only artificial Christmas trees and holiday lights. Click here to check available products.
Once you place your order and choose a local delivery option, the staff of the shop will call you to set a date and time. The delivery will be contactless, as the delivery person will place your item in your driveway.
Currently, Hicks Nurseries deliver their goods across Long Island, Queens, Manhattan, and Brooklyn.
You can also choose a pick-up option, and this method will be as contactless as possible. You won't have to go inside the store, and the staff will bring your item to your car.
More at Hicks Nurseries Long Island
Hicks Nurseries is located at 100 Jericho Turnpike, Westbury, L.I., NY 11590. 
The shop is open from 8AM to 9PM Sunday Mon-Fri and 8AM to 7PM Sunday.
Find out more by calling 516-334-0066 or visit hicksnurseries.com.