If you're looking for a family-friendly, inexpensive way to get yourself and your loved ones into the Christmas spirit, then Riverhead Holiday Light Show is the perfect option for you.
It's a 1.5-mile drive-through event that will remind you how much you love Christmas. The Riverhead Holiday Light Show is the largest drive-through light show in Suffolk County!
Featuring dozens of dazzling displays to delight the entire family! Take your family or your friends and enjoy the beauty of this holiday in its best form.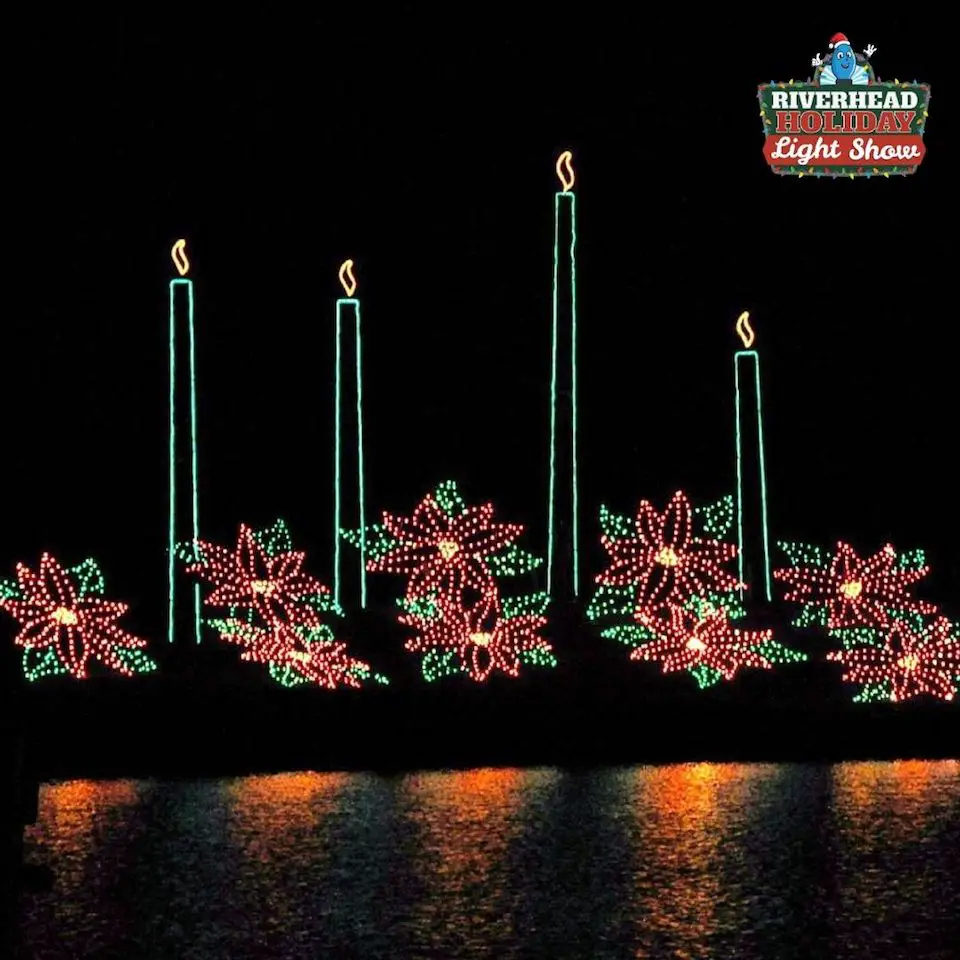 What You'll See
The whole drive will take you around 20-25 minutes, and during this time, you'll see multiple LED light displays. They include Santa driving a motorcycle, dragon, sleigh, and more. 
If you attended the Riverhead Holiday Light Show last year, then perhaps you think that you've seen it all, and there is no point in going there this year. But for that reason, the event organizers created new displays that you have definitely not seen before. 
The LED lights will "dance" to the music that will play on the radio in your car. In 2018 and 2019 years, the radio station was 104.7 WELJ, and it should be the same this year, too. But in case it's a different station, you'll get the instructions on which radio station to turn on when you enter the attraction. 
Imagine yourself and your loved ones sipping hot cocoa from your favorite coffee shop, listening to your favorite holiday songs, and watching gorgeous Christmas lights as you drive past them. Doesn't that sound cozy?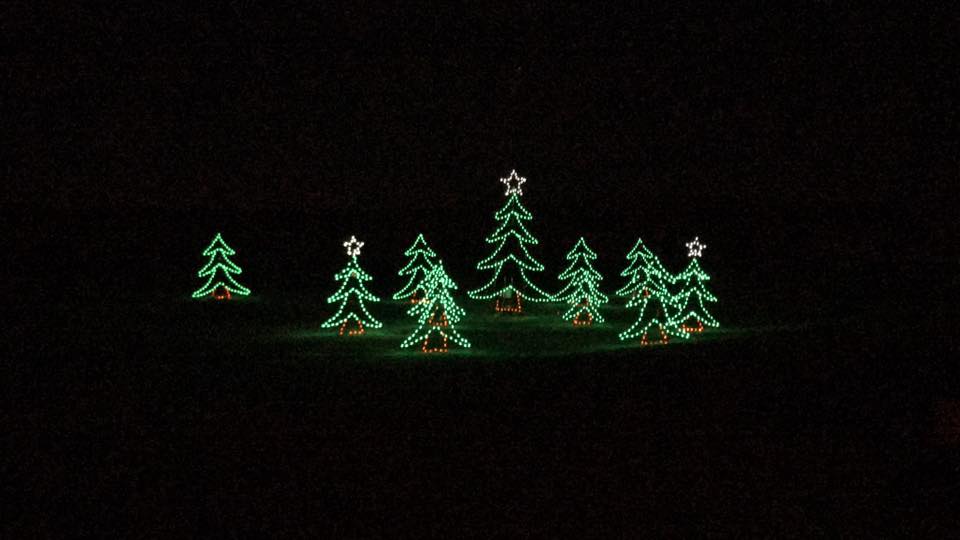 Schedule of Riverhead Light Show
You can visit the Holiday Light Show in Riverhead from November 19 to December 30. They will be open from Thursday to Sunday, but during the last two weeks of December, you'll be able to attend the show on Monday, Tuesday, and Wednesday as well.
The working hours of the show are from 5 to 9 p.m. on Thursday and Sunday. The hours also apply to Mondays, Tuesdays, and Wednesdays.
On Friday and Saturday, you can enjoy the show as early as 5 p.m. or as late as 11 p.m. 
There are a few exceptions to these working hours. The schedule is a bit different for some days, including November 20, November 21, December 23, and December 24. On those days the show will be open from 5 p.m. to 10 p.m. 
Keep that in mind so that you can plan your trip accordingly. Nothing can be more disappointing than getting excited about watching the show, preparing all the delicious snacks, drinks, and arriving late.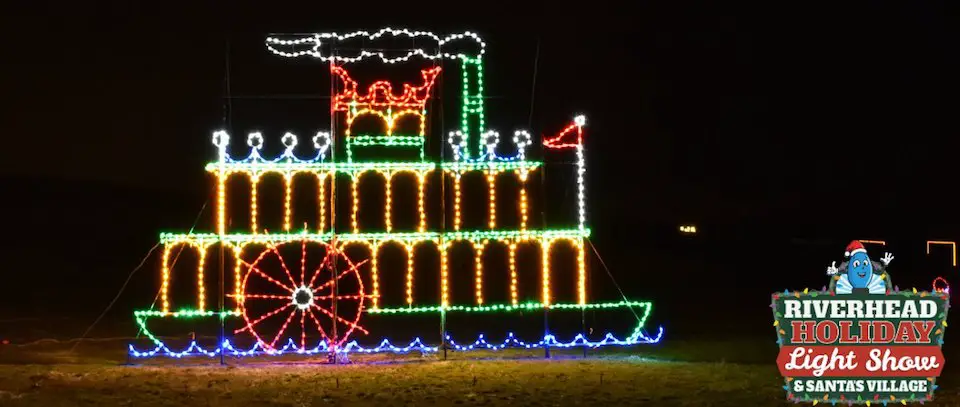 Ticket Prices
You can buy tickets online or at the gate, and you can pay with your card, cash, Apple Pay. If you purchase it online, a ticket for one car will cost you $23. The tickets are a bit more expensive if you buy them in person; they cost $25.
You don't need to buy additional passes for each person. Just make sure that you are following the seat belt law. 
If you choose to get the ticket online, you won't have to pick any specific date or time. The ticket system allows you to visit the attraction on any day and at any time that is convenient for you.
However, once you buy a ticket, you won't be able to return it. 
Find Out More
Long Island Sports Park, 149 Edwards Ave, Calverton, L.I., NY 11993
Find out more by calling 631-210-6711 or visit riverheadlightshow.com.
It's magical, it's beautiful, and it's completely safe as you don't have to leave your car. You can take as many pictures as you want from inside your car. Just remember to turn off or dim your headlights before you enter the Holiday Light Show so that you can enjoy every minute in this enchanting place.