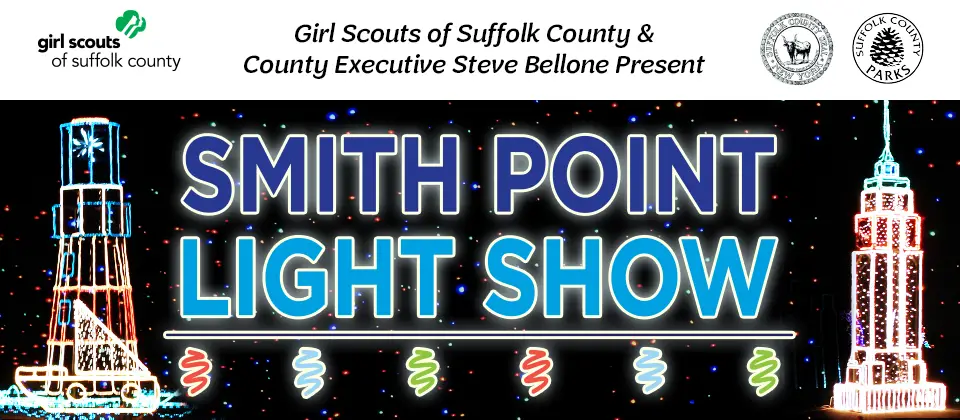 Have you heard about the Smith Point Light Show held in Smith Point County Park in Shirley, Long Island, New York? It's a drive-through event, and all 1.5 miles of it are filled with awesome Christmas-themed displays.
It's the 17th time this Holiday Light Show makes its appearance, but don't think that you've seen everything they have to offer. This year there will be new light displays, including one designed by Girl Scouts!
You and your loved ones will get to see gorgeous light displays and have a great time filled with Christmas spirit! You'll also help the Girl Scouts grow and keep making the world a better place.
So if you're curious, here is what you should know about the show. 
Smith Point Light Show Organizers
Girl Scouts of Suffolk County, with the help of County Executive Steve Bellone, organized this event for you. The Girl Scouts is an organization that teaches girls practical knowledge by arranging various activities for them, such as camping, selling cookies, working in a team. 
It's an amazing program that makes all girls more confident, more adaptive, and brave. And you can show your support for this great idea if you come to the Light Show. 
All the money collected during the event will benefit the programs of Girl Scouts of Suffolk County. 
Show Schedule
You can attend the event from December 1st to December 30th, 2020, but it'll be closed on December 24th and 25th. 
The Light Show opens at the same time, at 5 p.m., but its closing hours are different.
From Monday to Thursday, the event will close at 9 p.m. From Friday to Sunday, you'll have until 10 p.m. to check out the show. 
However, from December 13 to December 23, the hours are extended. The Light Show will be open until 10 p.m. from December 13th to 17th. You can enjoy the show as late as 11 p.m. from December 18th to 23rd.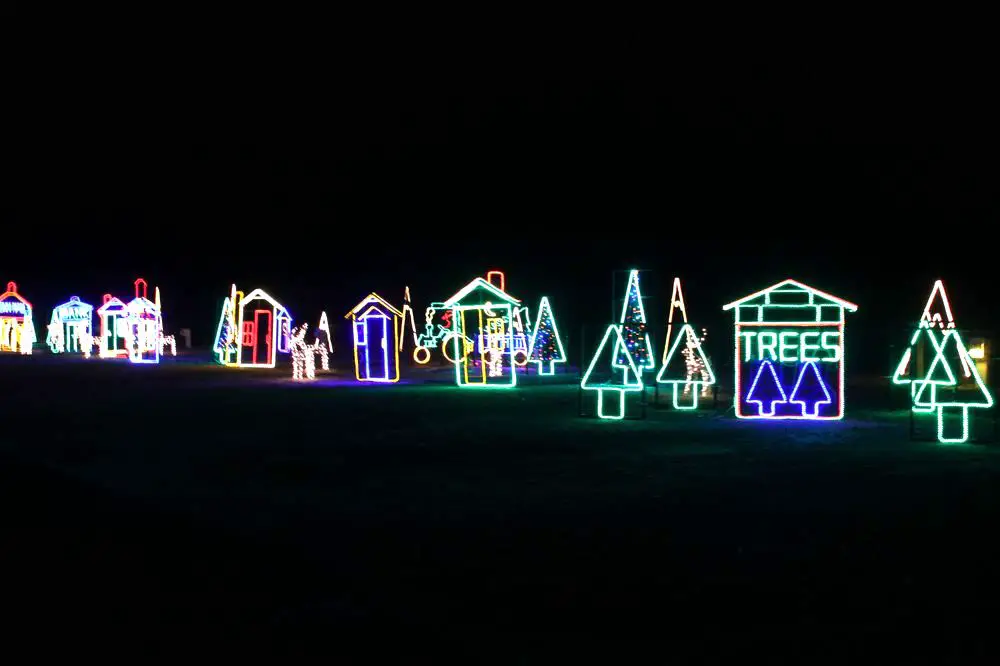 Ticket Information
Pre-Sale
You can save money by buying presale tickets that are available until November 30th. 
Car tickets cost $20, and a pass for minibus or RV costs $40. There are also tickets for school or coach buses that you can buy for $70.
You don't have to choose a specific date when you buy a ticket. The passes you buy are acceptable on any day the Light Show is open. 
These tickets are available here.
Online
If you're late for the pre-sale, you can still save a few dollars if you buy online tickets. 
You'll have to pay $22 for a car, $42 for RV or minibus, and $72 for a bus. 
These prices are available throughout December.
At the gate
If you choose to buy a ticket at the entrance of the Light Show, you'll have to pay $25 for a car, $45 for RV or minibus, and $75 for a school/coach bus. 
Whichever ticket you choose to buy, please note that you cannot pay in cash; you can only use your credit or debit cards.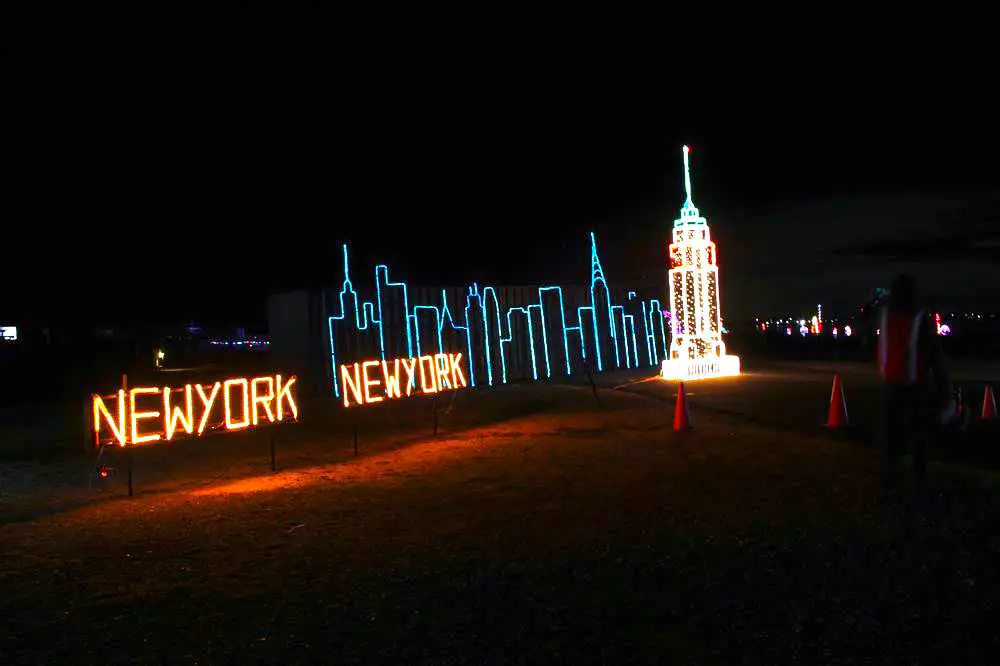 Current Promotion
If your daughter is a registered Girl Scout, you can buy a car ticket for $20 and get two free Girl Scout patches. Those patches will have the Smith Point Light Show theme. 
You can also order additional patches for $1 each when you buy this special ticket. Usually, one patch costs $3. 
To get the patches, you'll have to pick them up at a Girl Scout Shoppe location – Commack, Camp Edey, or Riverhead Shoppe. 
This promotion will end on November 17th, and the patches will be ready for pick up in December.
Getting There
The Holiday Light Show is can be found at Smith Point County Park Campground, Fire Island Beach Rd, Shirley, L.I., NY 11967.
Find out more by visiting gssc.us/en/event/holidaylightshow.html.