Are you looking to learn more about Sylvester Manor Shelter Island? There's a long and storied history about this former plantation. Once was a slaveholding plantation, Sylvester Manor Shelter Island is now a fantastic organic farm and education center right in the heart of beautiful Shelter Island.
RELATED: Find out more about Shelter Island history at the Shelter Island Historical Society!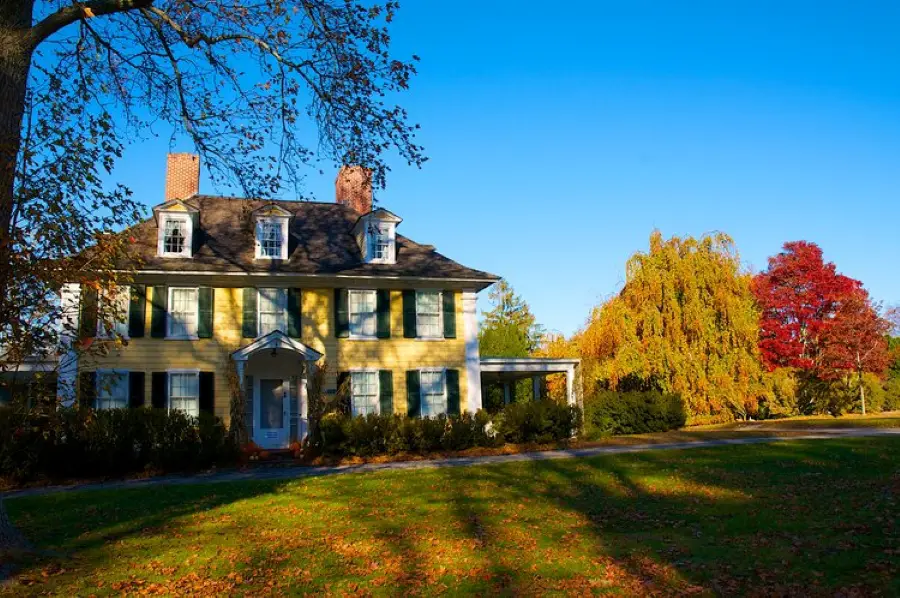 Sylvester Manor Shelter Island History
Once the land of Shelter Island's Sylvester Manor Educational Farm was a hunting, fishing, farming place for Indigenous native Manhansetts. Sylvester Manor was founded in 1651 as a provisioning plantation for the Barbadian sugar trade by European settlers. The farm has since been home to eleven generations of its settler family.
The property started as an 8,000-acre land, but it gradually downsized to the 235-acre property you see today, which includes the Sylvester Manor house, barns, buildings, farm fields, wetlands, woodlands, gardens, and a wind-powered grind mill.
Over the years, the property went through many transformations and owners. It had been a slaveholding plantation, an Enlightenment-era market farm, and Eben Norton Horsford's country estate before it became Sylvester Manor Educational Farm, a non-profit organic farm.
The Farm
The property of Sylvester Manor has always been about the land and food, as farming was the reason the founding Sylvester family chose to settle here on Shelter Island in 1651. And after so many years, farming the land still continues.
Although the Sylvester Manor Educational Farm isn't USDA certified organic, the staff strives to farm sustainably, environmentally, and they promise to treat all animals ethically and humanely. And by promise, I mean they take a full pledge – NOFA-NY Farmer's Pledge.
Currently, the farm grows vegetables, fruits, and flowers on four acres of their land. They raise a flock of Rhode Island Red chickens and hogs who help with pests and fertilize the soil. And they are also working on the historic windmill restoration, which will allow the farm to grind the grains they grow and make flour and bread. All the products the Sylvester Manor farm produces are available through their CSA program and at their farm stand.
CSA Program
A CSA program is a partnership between a community and a farm that allows you to get the freshest produce straight from the farm and provides support, as in money, for the farm right when they need it the most.
Sylvester Manor's Produce CSA runs for 21 weeks, from mid-June to Halloween, and costs $560 (approximately $26 per week). There are also Bread Shares – $150 for 21 weeks – that you can add to your produce shares or sign up for separately. Members are encouraged to pay more than the base price for their shares if possible; this money will go toward donated and subsidized shares. The shares are for pickup only. Every Saturday from mid-June to the last week of October, the farm will lay out the produce market-style, and you can get your veggies from 9 a.m. to 5 p.m. at the farmstand.
If you choose to sign up for Sylvester Manor's CSA, you won't be able to choose what veggies and fruits you get, but the farm usually organizes a swap box option, which lets you trade some items with other CSA members. To find out about the program, send your questions to this email.
Farmstand
At the farm stand of the Sylvester Manor Educational Farm, you'll find freshly picked produce and bright bouquets. They also sell products from other local vendors, such as Balsam Farms, Browder's Birds, Catapano Dairy Farm, South Fork Bakery, Wolffer Estate, and more.
The farmstand is usually open on weekends from 10 a.m. to 4 p.m., but from May 26th, it'll work the same hours Wednesday through Sunday. The location of Sylvester Manor's farmstand is Windmill Field, 21 Manwaring Road, Shelter Island, NY.
The Manor/House
The 1600s
The original c. 1651 house built of "six or seven convenient rooms" served the corporate needs of the four partners in the sugar venture. It also provided a home for Shelter Island's first European settlers, Nathaniel and Grizzell Sylvester, and their eleven children, as well as the slaves and indentured servants who worked on the property and lived in the attic.
The 1700s
The original house remained intact until c. 1735, when Nathaniel's grandson, Brinley Sylvester, waged a long legal battle to claim his inheritance. He built a new residence close to the original home site. Though the new construction repurposed several beams, doors and other architectural elements from the original dwelling, Brinley's house was a new, fashionable Georgian-style residence, still in existence today.
The 1800s
The house remained relatively unchanged until the mid-1830s, when proprietor Samuel Smith Gardiner and his wife, Sylvester descendant Mary Catherine L'Hommedieu Gardiner, made several modifications. To this day, these are the only two coats of paint to cover the Manor's wainscot paneling in the parlor and the paneled upstairs bedroom.
The 1900s
Cornelia Horsford, daughter of Eben and Phoebe, had been mistress of the Manor's gardens for many years before inheriting the property in 1903. In 1908, she hired Henry Bacon, architect of the Lincoln Memorial, in Washington, to design a large Colonial Revival addition to the existing house and adapt its older interiors to twentieth century needs.
The last resident "Lord of the Manor" was Andrew Fiske, Cornelia's nephew. Andrew inherited the Manor from his aunt in 1944. He began a program of modernization that brought the house fully into the twentieth century. When Andrew died in September 1992, his wife Alice, remained in the Manor.
Today
Upon Alice's death in April of 2006, the property passed on to Andrew's nephew, Eben Fiske Otsby. He and his nephew, Bennett Konesni, created the Sylvester Manor Educational Farm in 2010. This ensured the preservation of these spectacular lands and key piece of colonial and American History.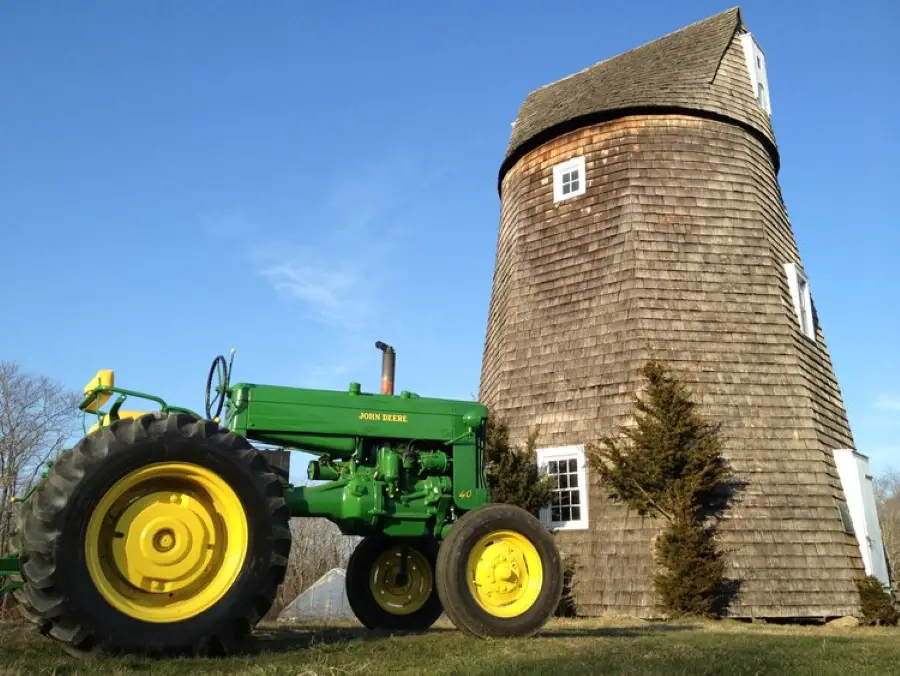 The Windmill
The windmill was built in Southold c. 1810 by Nathaniel Dominy. He was an East Hampton carpenter and millwright of local renown. It is the only surviving windmill from the North Fork and one of the few left on the East End.
The mill was brought by barge to Shelter Island in 1840. It was installed near the site of the present school building in the center of town. Cornelia Horsford had the mill moved to Sylvester Manor in 1926. It has stood there since on a rise in the 4-acre field overlooking Manwaring Road. 
You can donate here to help restore this historic structure.
Programs & Events
If you are visiting Shelter Island, Sylvester Manor Educational Farm should be on top of your places-to-see list. The grounds of this historic plantation/educational farm are open seven days a week, so you can enjoy the peaceful walking trails any time you want.
Speaking of hosting events, Sylvester Manor, Shelter Island's historic gem with beautiful scenery and plenty of space, is perfect for wedding celebrations. The venue can accommodate up to 350 guests and will surely make your special day unforgettable. Check out the farm's wedding package here.
Available Tours
If you are more of a tour person, you'll be glad to know that the farm organizes four summer guided tours throughout the property. There are 45-minute and 90-minute History & Heritage Tours, during which you'll learn the early history of Shelter Island and Sylvester Manor.
If you are more interested in farming culture, you can take the 45-minute Farm Tour that will show you how the vegetables are grown and livestock is raised at the farm. Sustainability tours – Trees of The Manor, Stewarding The Landscape, Composting and Soil Health, Adaptive Reuse and Sustainable Development – will be useful, too. Last but definitely not least, the Windmill Tour is also quite fascinating because although this landmark has seen plenty, it's not done yet as the farm is planning on using it again.
While the guided and self-guided tours are more suitable for adults, the farm doesn't forget about entertaining and teaching the little ones. Sylvester Manor offers 8-week Summer Youth Program and 3-week Forest Theatre Program that teach your children more about the world, farm life, history in a fun way. They can also host field trips.
Sylvester Manor Educational Farm is a wonderful, organic educational farm committed to providing the best products to its community while telling the stories of all people of Sylvester Manor. To hear them, you don't even need to travel far; it's right here, on Shelter Island.
80 N Ferry Rd, Shelter Island, L.I., NY 11964
To find out more, visit sylvestermanor.org or call 631-749-0626.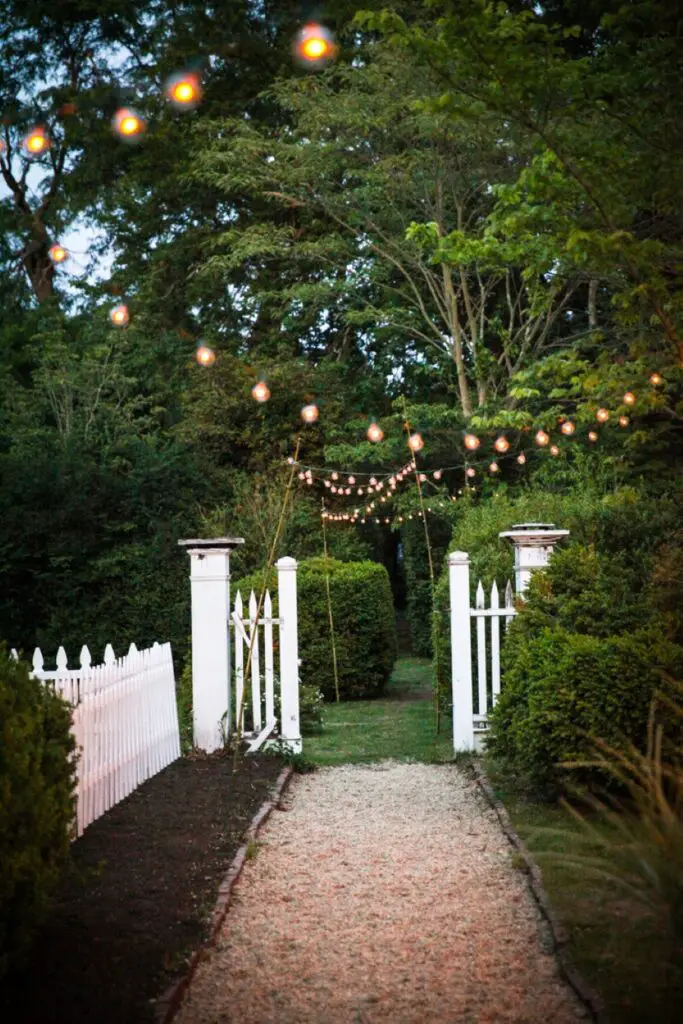 More Shelter Island
Find out more about Shelter Island, it's different towns and more by checking out this page that includes a handy Shelter Island Map!! Then be sure to check out all the great articles about Shelter Island here.
Shelter Island is…an island. One of the things that makes it so unique, peaceful, and quaint is that there are no bridges linking to the island. Shelter Island is only accessible by the Shelter Island Ferry. The North Ferry connects to Greenport on the North Fork. The South Ferry connects to North Haven on the South Fork.
On the island, car service is available from Shelter Island Go-Fors and bikes can be rented from Piccozzi's Bike Shop.
If you are looking for great places to eat while visiting, check out these great Shelter Island restaurants.
Shelter Island is a really special spot. If you think you'd want to check it out and maybe even stay a while…that wouldn't be such a terrible idea. Enjoy reading up on and hopefully exploring these wonderful Shelter Island hotels!! Let me know if you decide to make it a vacation!
Other Places to Stay on Long Island
If you wanted to consider different options for staying on Long Island, be sure to check out these great places to stay in Montauk, 10 Hamptons hotels, 10 North Fork Long Island hotels, and this Guide to Sag Harbor hotels! Shelter Island is right smack in the middle of all these fantastic East End towns!
Check Out Some Long Island Wine
While you're on Shelter Island, you're so close to Long Island Wine Country! It's another great part of visiting the island. If you're in the mood for great wine, check out our Complete List of Long Island Wineries.
Check out the absolute best Long Island Wine Tours!
If you can't make it to a tour, why not do some wine tasting at home with Bedell Cellars!
Be sure to also check out the best wineries on Long Island for some great food!
While you're in the area, be sure to check out these 9 relaxing things to do in the North Fork!
More From The Long Island Local
Maybe grab a freshly brewed beer at these Long Island breweries and when you've had your fill of vino!
The bounty of great food on Long Island seems endless! From great steakhouses on Long Island to great Greenport restaurants to Long Island lobster rolls and Long Island bagels, there's so much to enjoy. And how about all the wonderful restaurants on the water Long Island?! Or maybe check out some Long Island oyster farms!
Be sure to find out about more things to do on Long Island as well as more great spots to eat and drink and wonderful places to stay off of Shelter Island!