Mattitaco is a "whaley" good taco joint on the North Fork of Long Island in Mattituck. While this is a quick service Mexican restaurant, they are all about quality and freshness. These authentic flavors tend to come straight from the bounty of their farm partners straight to your plate. That means local sourced, seasonal ingredients whenever possible. As a fan of Long Island and local farming, along with fresh and awesome food…I fully support this message!
The place is bright, airy, kid-friendly, and fun. It's like a Long Island version of a Baja taco shop or some trendy NYC taquerias.
They also have a really great food truck that pops up all over town…at vineyards, private events, weddings, or wherever someone needs a good taco and good times! The food truck is how this whole thing got it's start, by the way, so they know mobile.
RELATED: Mattitaco is definitely on my list of best tacos on Long Island!! 54 to be exact!

So many great tacos to choose from!
Mattitaco's Start
Justin Schwartz, brother to Noah of Noah's in Greenport, has been working in the industry since he was a teenager. He started and ran Noah's catering operation, with an ever changing and evolving menu. Greenport Harbor Brewing opened its Peconic and was looking for someone to make tacos for the brewery crowd and Justin was up to the challenge.
With the boost from the taco business, the food truck kept growing until it made sense to find a brick and mortar spot in the area. When he found the space in Mattituck across from the movie theater, Mattitaco was born in 2019!
Mattitaco's Food
According to Edible East End, a hobby farmer named Dr. John grows hot peppers across the street from Mattitaco, and they barter tacos for peppers. There are usually about a half dozen hot sauces made in house on the counter, incorporating fruits and vegetables like apples, pineapples, beets, and butternut squash. Justin plans to bottle them starting this year and sell them retail.
The Mattitaco menu is filled with so much good stuff, it can be difficult to choose. At least for me it's difficult. From the awesome tacos (meat, fish, veggie) to the massive burritos, there's a lot to like.
I also love that they deviate a little bit off the beaten path with starters like buffalo cauliflower and plantains (Latin, but not typically Mexican). They even have a section of Loaded Fries topped with awesomeness like stout braised short ribs, housemate brisket, and chili con carne!! That's a Mexican restaurant innovation I think we all can get behind! HAHA.
There's also a kids menu with all the favorites, along with quesadillas and pizzas, too.
Mattitaco's Drinks
I love a good drink menu, and Mattitaco delivers the goods! From Mexican sodas to local Ace Coffee, they have the non-alcoholic beverages that you love to have.
While I love the wine, margaritas, and sangria…it's all about the craft beer here! And I am here for craft beer. I'm talking about serving up brews from 11 local Long Island breweries…swoon…along with their own in-house Mexican-style lager called Surfeza! To top it off, they also serve up awesome Michelada beer-tails (like a Bloody Mary but with beer)! Hello.
You can check out the full menu (which looks really cool, too, by the way) by clicking on this link!!
Find out more about Mattitaco
This is just a really cute spot with plenty of outdoor seating and a great staff. Whether it be a quick bite on your morning commute or a casual taco break on your lunch hour, we look to give you fast and consistent delicious Mexican cuisine.
Mattitaco is a great spot that's becoming more and more of a local favorite!! Check them out at: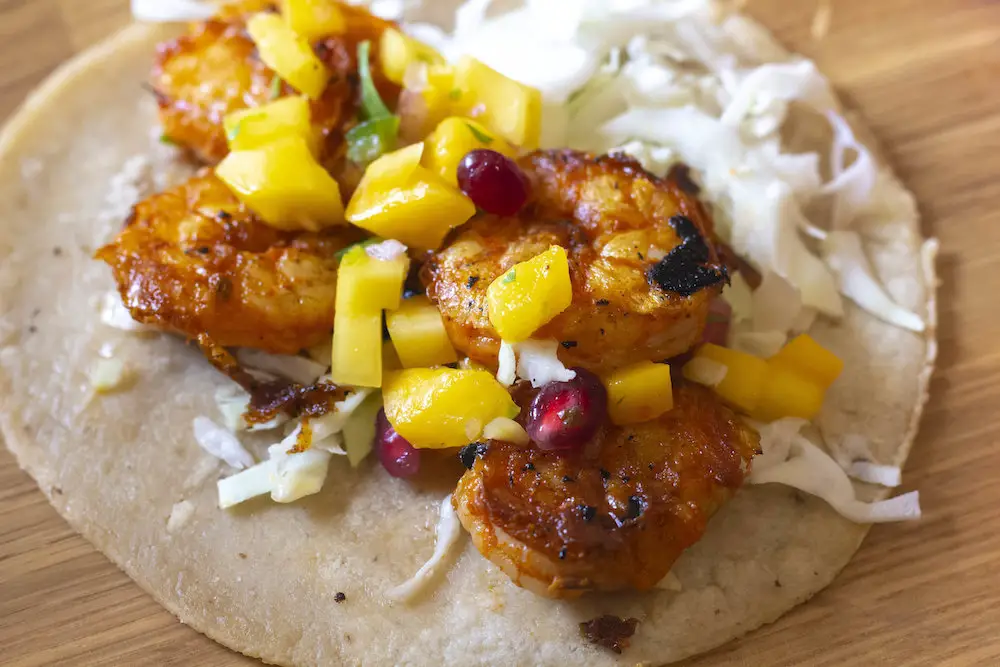 Explore the North Fork and Shelter Island
RELATED: While you're in the area, be sure to check out these 9 relaxing things to do in the North Fork!
Also be sure to check out beautiful Shelter Island when you're in the area…it's so close!!
Explore Long Island Wine
Long Island Wine Country is another great part of visiting the island and the vast majority of wineries are right there on the North Fork. If you're in the mood for great wine, be sure to check out our Complete List of Long Island Wineries and Long Island Vineyards.
Check out the absolute best Long Island Wine Tours!
If you can't make it to a tour, why not do some wine tasting at home with Bedell Cellars!
I know you're getting hungry, so be sure to also check out the best wineries on Long Island for some great food!
When you're done with all of this wine drinking and relaxing, how about making it a weekend? Here are 10 great North Fork Long Island hotels to enjoy as well.
Things To See and Do on the South Fork
After you enjoy Mattitaco and the bucolic North Fork, maybe you should consider it's southern neighbor as well?? You actually aren't too are away from the World Famous South Fork (The Hamptons)!!
The Hamptons and Montauk is a world-renowned beach resort destination for good reason! There is just so much to see, do, and enjoy! Here are just a few of them:
Check out this Guide to the Best Beaches in Montauk! Also check out this Guide to The Hamptons best beaches!!
Check out some luxury homes in The Hamptons!
Maybe you will love it so much, you'll want to check out some Hamptons wedding venues!
Enjoy some of the world-class, amazing art in The Hamptons!
Check out Shelter Island! Shelter Island is only accessible by the Shelter Island Ferry. The South Ferry connects to North Haven on the South Fork. Find out more about Shelter Island, it's different towns and more by checking out this page that includes a handy Shelter Island Map!!
Make It A Weekend
The East End of Long Island is a really special spot. If you think you'd want to check it out and maybe even stay a while…that wouldn't be such a terrible idea.
If you wanted to consider different options for staying on Long Island, be sure to check out these great places to stay in Montauk, 11 Hamptons hotels, 10 North Fork Long Island hotels, and this Guide to Sag Harbor hotels! Enjoy reading up on and hopefully exploring these wonderful Shelter Island hotels and let me know if you decide to make it a vacation!
More From The Long Island Local
Maybe grab a freshly brewed beer at these Long Island breweries and when you've had your fill of vino! I mean, after a day of searching for the best tacos on Long Island, I think you need a drink, no?
The bounty of great food on Long Island seems endless! From great steakhouses on Long Island to great Shelter Island restaurants to Long Island lobster rolls and Long Island bagels, there's so much to enjoy. Check out this Huge List of Restaurants on the Water Long Island!!!
And how about all the wonderful Wölffer Estate Vineyard events and tastings?! Or maybe check out some Long Island oyster farms! How about these guides to Long Island Coffee Shops and Long Island coffee roasters!! Check out these 16 Long Island Boardwalks! Take the ferry over and enjoy these Fire Island restaurants!
Be sure to find out about more things to do on Long Island as well as more great spots to eat and drink! Maybe take a stroll in one of these amazing Long Island arboretums and gardens! There's even this great Long Island kayaks and paddleboard guide to explore!