I think it's time for you to check out Del Vino Vineyards in Northport! Del Vino Vineyards is located on the rolling hills of Northport, Long Island's Gold Coast. This is a great way to enjoy a Long Island vineyard without having to travel Out East. As much as we all love the North and South Forks, sometimes we just want to be close to home.
The Del Vino Vineyards Experience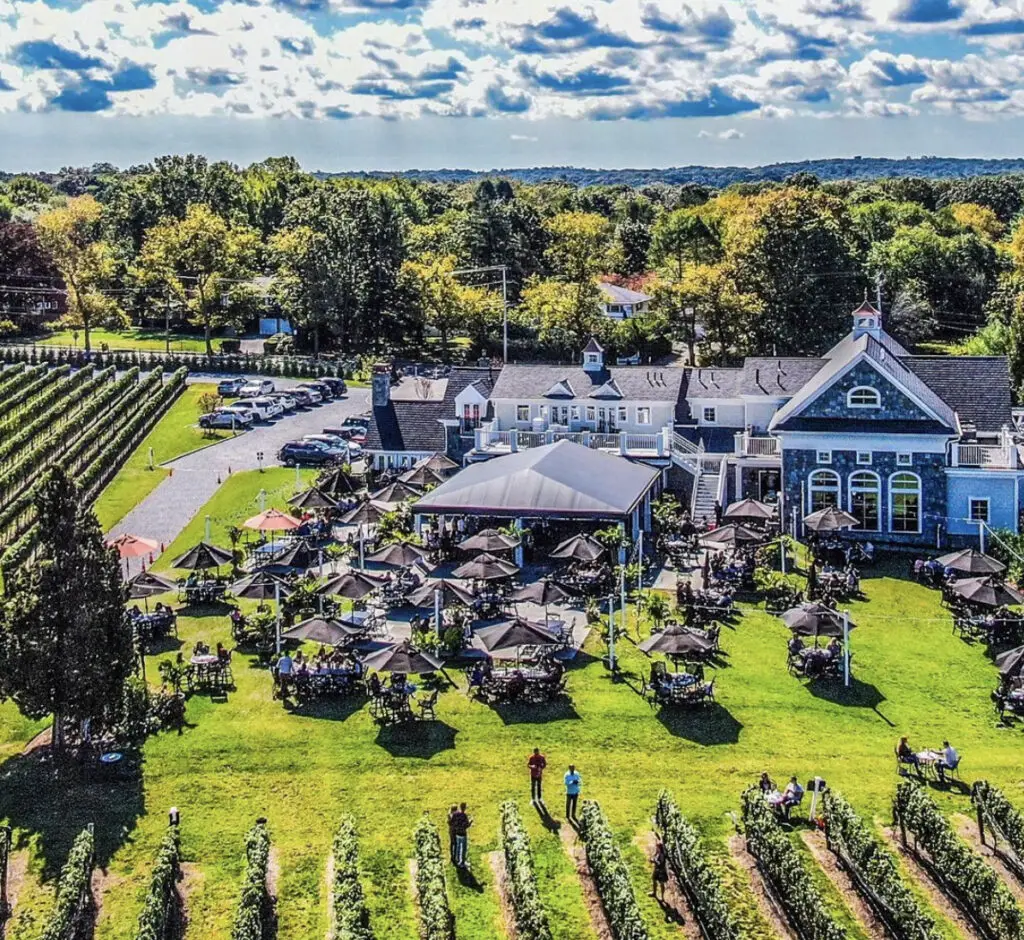 The Grounds
Del Vino is beautiful and lush, perfectly pruned, and tended to seemingly everywhere you look. From the beautiful iron gate to the beautiful fountain to the beautiful tasting room building with a stone facade, you are taken away. There are flawlessly groomed gardens, outdoor patios, and beautifully trimmed grapevines. 
Booking a Reservation
Del Vino Vineyards is open Tuesday to Thursday from 12 PM – 9 PM. They are open Friday and Saturday from 11 AM – 10 PM. The vineyard is open Sunday from 11 AM to 8 PM and closed on Monday. The 2.5 hour seating times are booked via OpenTable as follows:
Tuesday, Wednesday, and Thursday: 12-2:30 p.m., 3-5:30 p.m., and 6-8:30 p.m.  
Friday and Saturday: 11-1:30 p.m., 2-4:30 p.m., 5-7:30 p.m., and 8-10 p.m. 
Sunday: 11-1:30 p.m.,  2-4:30 p.m., and 5-7:30 p.m.
There are also private rooms available for booking. The Tuscan room is good for parties between 10-20 people. Their Upper Room is good for parties between 20-40 people. 
The system allows reservations 60 days in advance from today's date.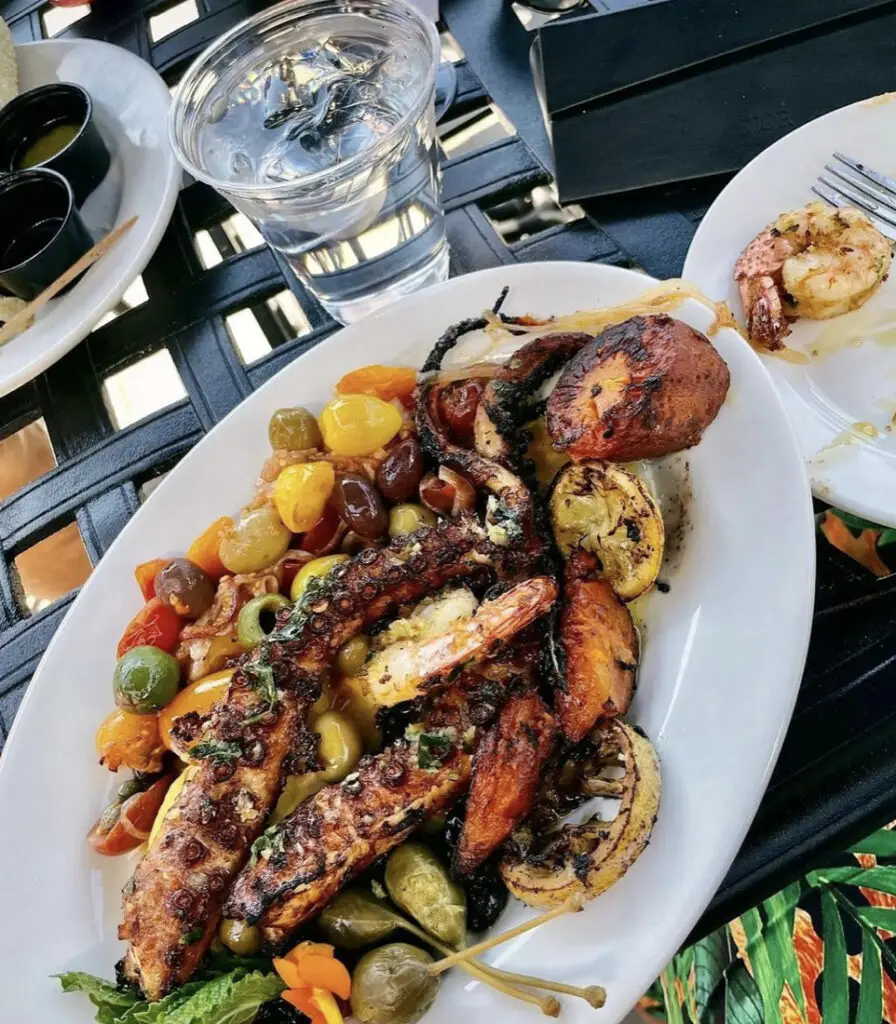 Food at Del Vino Vineyards
The winery is one of only a few local wineries with a full-service restaurant. The kitchen makes most things from scratch. Chef Massimo Coscia is from Florence. The food is Mediterranean fare such as grilled octopus and Margherita pizza. This is all about small plates and flavors that pair well with their wines. Think simple yet high quality, like charcuterie boards and flatbreads. There are also a lot of small plates, such as olives, truffled burrata, and meatballs in tomato sauce. 
All menu items are meant to be shared, are delivered fresh to your table over the course of your stay. They also serve rotating beers from local breweries Oyster Bay Brewing Co. and Harbor Head Brewing Co.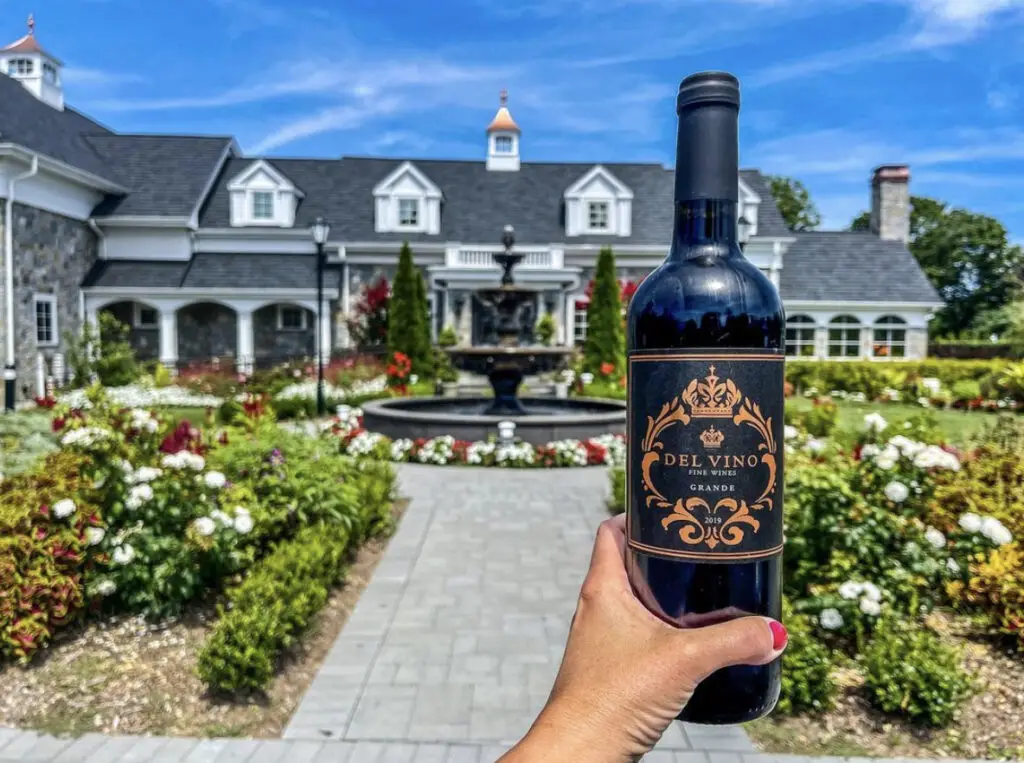 More About Del Vino Vineyards
Entertainment includes music on weekends in the tasting room and, beginning in June, bocce, Jenga, and other lawn games. Wine club members will be invited to help pick white wine grapes at a harvest festival.
Expect to pay $10 to $12 per glass and $38 to $47 per bottle. Reserve wines will likely be higher. All wines are 25% off to-go (excluding Amanti) and can be bought in the tasting room during business hours. 
Del Vino Vineyards is about Italian-inspired wines with elegant food, warm hospitality, and beautiful views. Del Vino Vineyards is family-owned & operated and offers a really amazing experience to their customers. This spot is new on the Long Island wine scene, but making a huge impact so far!
It is located at 29 Norwood Rd., Northport, L.I., NY 11768.
Find out more by calling 844-DEL-VINO or by visiting delvinovineyards.com.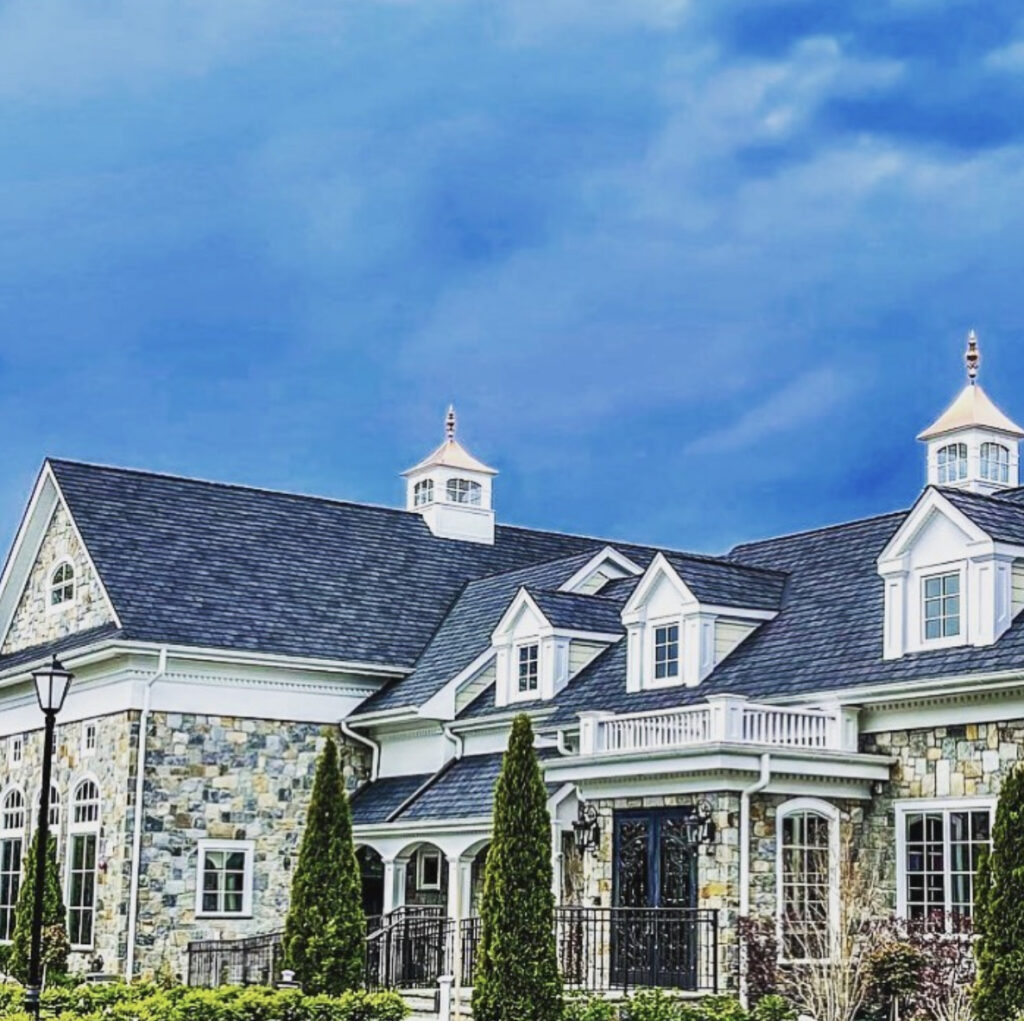 Check Out More Long Island Wine
While you're on Shelter Island, you're so close to Long Island Wine Country! It's another great part of visiting the island. If you're in the mood for great wine, be sure to check out our Complete List of Long Island Wineries and Long Island Vineyards.
Check out the absolute best Long Island Wine Tours!
If you can't make it to a tour, why not do some wine tasting at home with Bedell Cellars!
I know you're getting hungry, so be sure to also check out the best wineries on Long Island for some great food!
While you're in the area, be sure to check out these 9 relaxing things to do in the North Fork!
When you're done with all of this wine drinking and relaxing, how about making it a weekend? Here are 10 great North Fork Long Island hotels to enjoy as well.
Things To See and Do on the South Fork
Sure, you were able to check out this amazing winery without heading Out East! But I always recommend seeing as much of the South Fork as possible!!
The Hamptons and Montauk is a world-renowned beach resort destination for good reason! There is just so much to see, do, and enjoy! Here are just a few of them:
Check out this Guide to the Best Beaches in Montauk! Also, check out this Guide to The Hamptons best beaches!!
Check out some luxury homes in The Hamptons!
Maybe you will love it so much, you'll want to check out some Hamptons wedding venues!
Enjoy some of the world-class, amazing art in The Hamptons!
While You're Enjoying the Outdoors
Be sure to find out about more things to do on Long Island as well as more great spots to eat and drink and wonderful places to stay on Long Island!
Check out this guide to Long Island driving ranges, including this feature on the popular Heartland driving range! Go have fun at one of these great Long Island skate parks!
Make It A Weekend
The East End of Long Island is a really special spot. If you think you'd want to check it out and maybe even stay awhile…that wouldn't be such a terrible idea.
If you wanted to consider different options for staying on Long Island, be sure to check out these great places to stay in Montauk, 11 Hamptons hotels, 10 North Fork Long Island hotels, and this Guide to Sag Harbor hotels! Enjoy reading up on and hopefully exploring these wonderful Shelter Island hotels and let me know if you decide to make it a vacation!
More From The Long Island Local
Maybe grab a freshly brewed beer at these Long Island breweries!
The bounty of great food on Long Island seems endless! From great steakhouses on Long Island to great Shelter Island restaurants to Long Island lobster rolls and Long Island bagels, there's so much to enjoy. Check out this Huge List of Restaurants on the Water Long Island!!!
And how about all the wonderful Wölffer Estate Vineyard events and tastings?! Or maybe check out some Long Island oyster farms! How about these guides to Long Island Coffee Shops and Long Island coffee roasters!! Check out these 16 Long Island Boardwalks! Take the ferry over and enjoy these Fire Island restaurants! Let's not forget about the best tacos on Long Island and these great Long Island pizza places either!!
Be sure to find out about more things to do on Long Island as well as more great spots to eat and drink! Maybe take a stroll in one of these amazing Long Island arboretums and gardens! There are even this great Long Island kayaks and paddleboard guide to exploring!