Jericho Cider Mill in Jericho on Long Island is pretty much apple heaven. If you are looking for something with apples as an ingredient, there's a good chance Jericho Cider Mill will have it. Not only will they have it, but it will likely be really wonderful.
Established in 1820, Jericho Cider Mill is a Long Island family institution that never seems to fade or grow out of fashion. As a matter of fact, it seems like the place just keeps adding more delicious goodies. I can speak to the enduring quality of their products, having just come back from a haul that included gallon jugs of cider, apple cider donuts, apple sauce, candy and caramel apples, and apple pie! Sorry, no hard cider, though!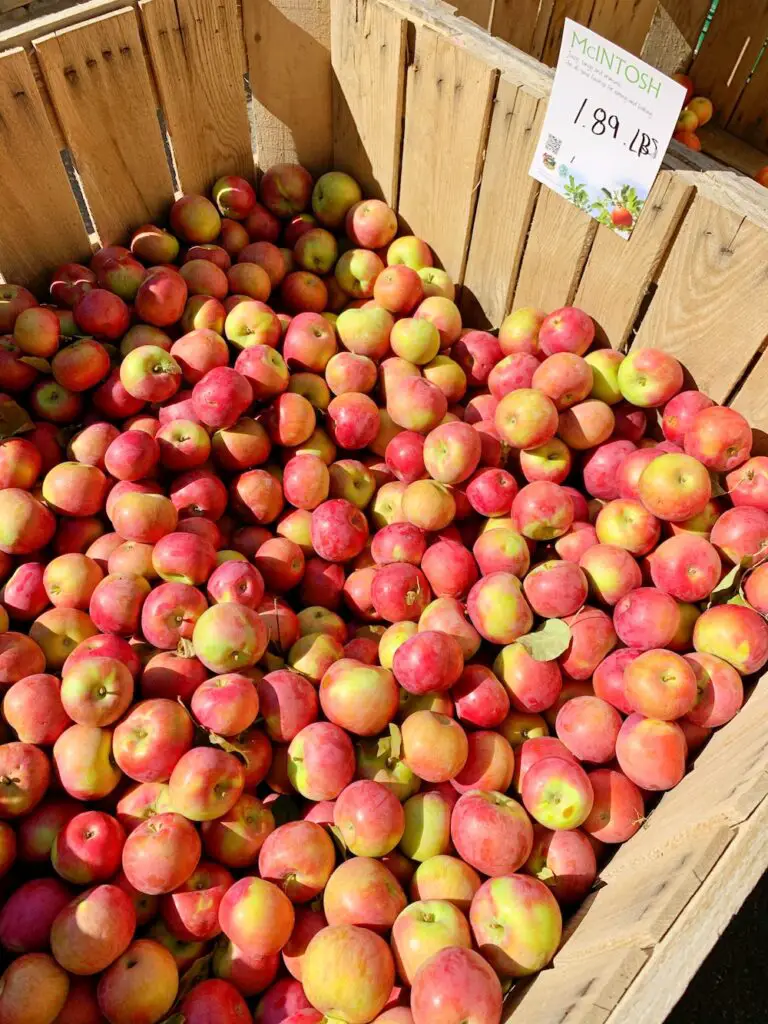 Jericho Cider Mill Goodies
I can tell you right now, I doubt that you will be disappointed after a trip to this place.
First, it's just a really charming place, with massive crates of fresh New York state apples just sitting there, waiting to be explored. So many different kinds to choose from. It's an old house with all the tchotchkes, charm, and feel of an old time country farm stand.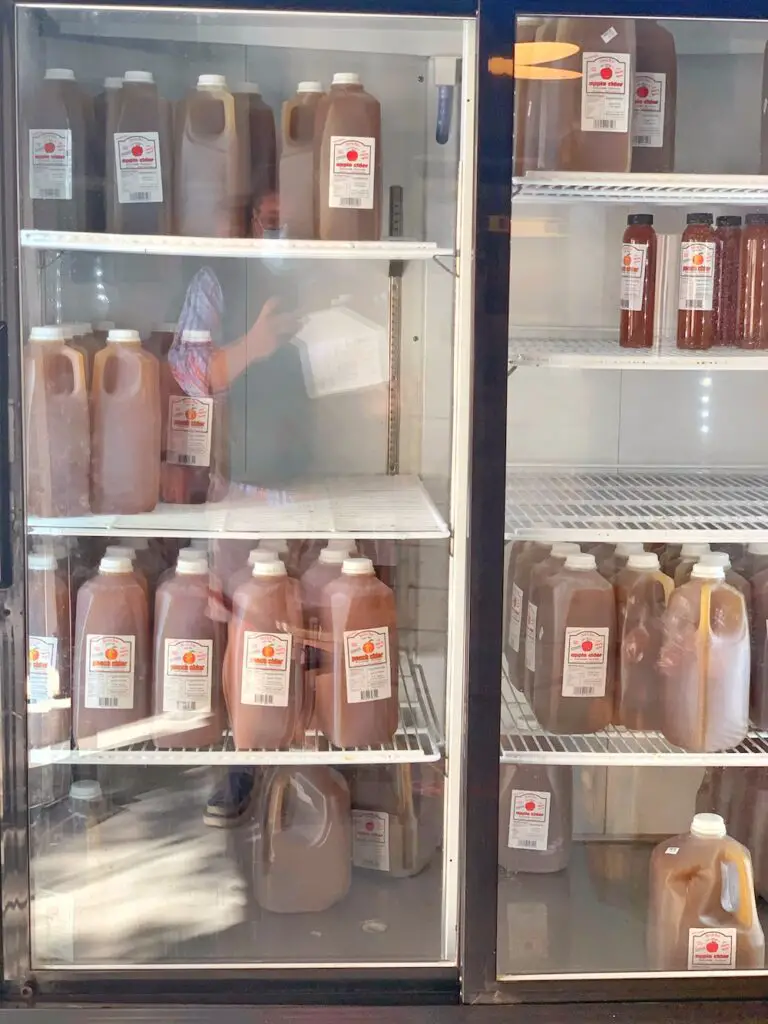 Unreal Apple Cider
Next, the food. The star of the show is likely the phenomenal apple cider (duh, it's in the name). There's a taste (both a little sweet and a little tart) and richness in the cider that I really have not found equal to. The taste is just so fresh, it's difficult to top. While you're there, you can pick up different sized containers to go (now they have peach cider, too), as well as hot cider and cider slushies.
Fantastic Baked Goods
That's not all. The Cider Mill is not a one-trick pony by any means. They actually offer some of the baked goods around. Easily, they make some of the best pies I have ever had, especially the apple crumb. It's just the perfect amount of sweetness, loaded with apples. There's a lot of variety in the freshly baked pies, you can't go wrong.
In addition to the pies, their apple cider donuts are really great, too. Not too sweet, super fresh, with some crunchy sugar on the top to add a unique bite to the well-made donuts.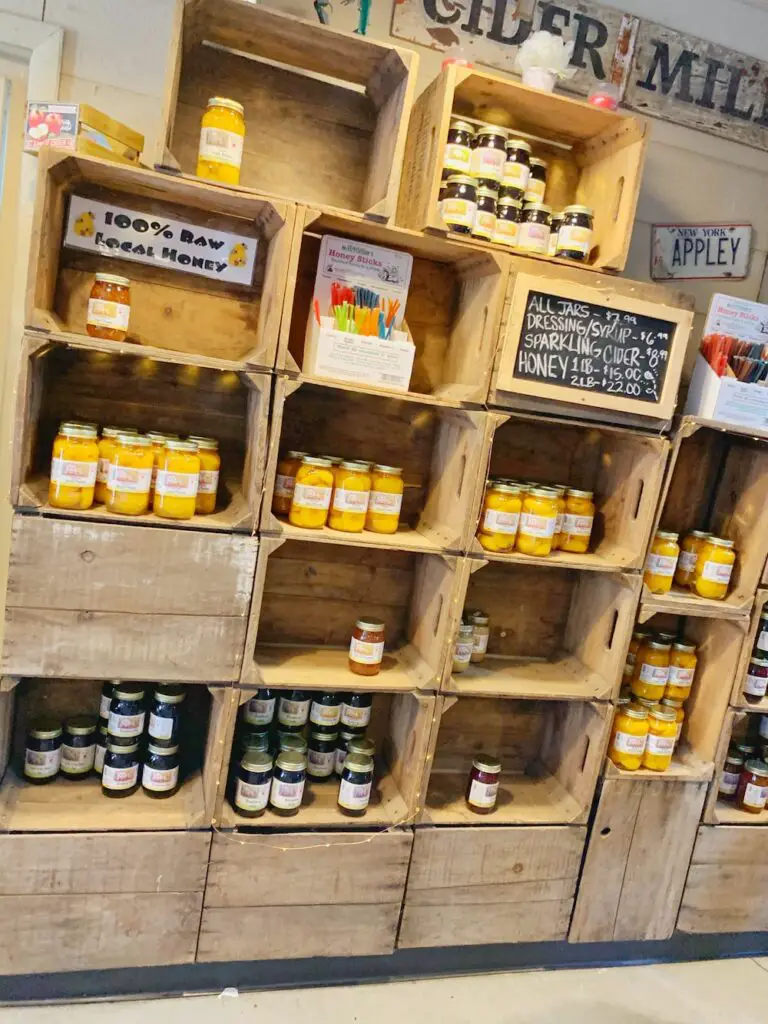 Applesauce For the Very First Time
In addition to the pies, their homemade applesauce is something to behold. Much like the cider, which is simply made from apples, the apple sauce is also just made from apples. But the think cut, ultra fresh nature of the sauce makes you think you're never actually eaten apple sauce before you have had theirs. No joke. For me, it's as fantastic as the cider, without a doubt.
A Lot More Awesome
There's even more to the Cider Mill that's worth checking out. Candy apples, caramel apples, canned fruits (spiced peaches) and jams, honey, syrups, ice cream, and more!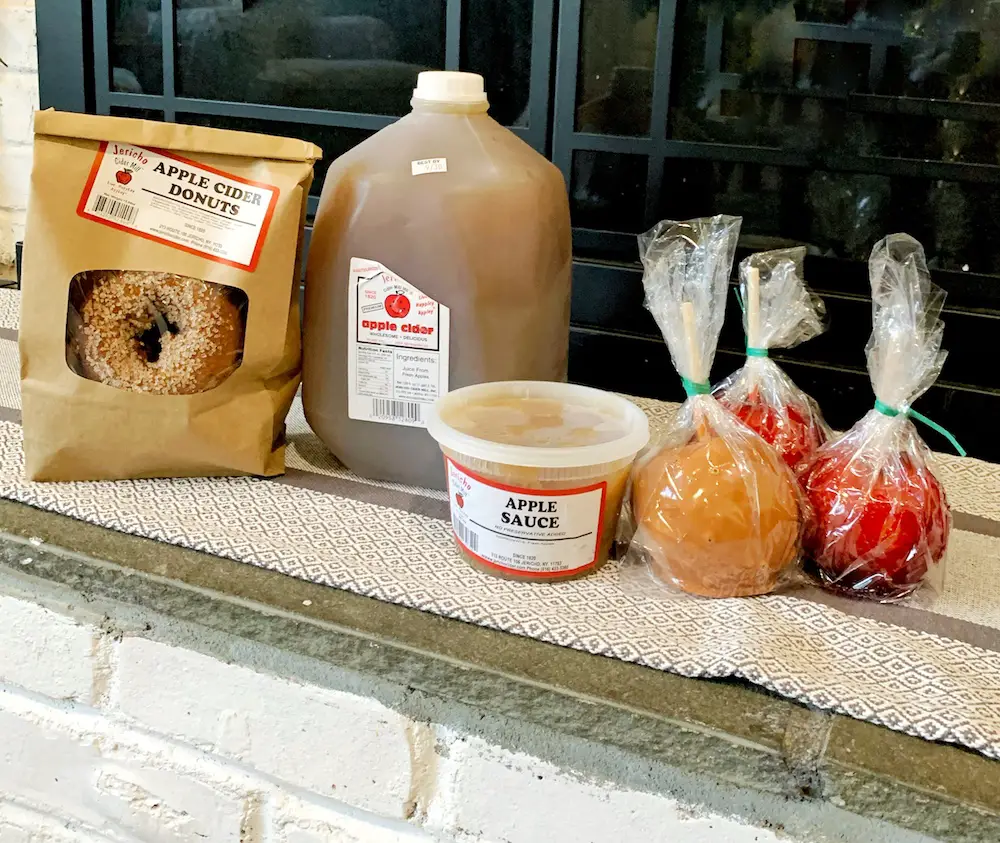 Quality Foods
I just don't think you can go wrong with anything you buy there. These are foods that are classic, well done, and made with care. It seems like they stick to the old way of doing things, small batches made with pride.
You can find their products in more and more local supermarkets and speciality stores, in case you can't make it to Jericho. But I recommend a visit. It's has the feel of going apple picking, but with a lot less work.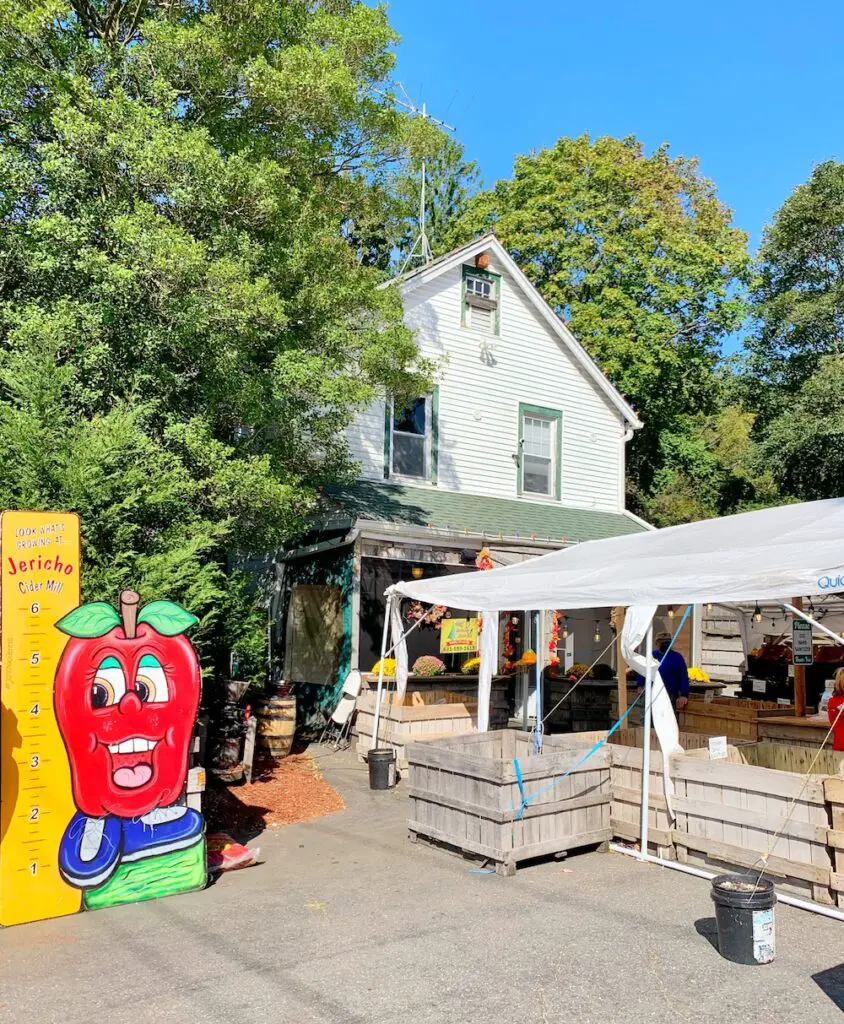 Living History
Times passes, life moves along, and things change. Long Island is dramatically different than it once was, even 25 years ago. It's densely built out in many places, especially in Nassau County, which borders Queens (NYC) and it where Jericho Cider Mill is located.
However, part of what's so great about this place is that Jericho Cider Mill harkens back to a time when Long Island was mostly farms and not a dense suburban/urban area. It's the start of a less dense area, filled with equestrian farms and large homes sitting on 2 more acres. There are other historic buildings up the block dated into the 1700s! It's just nice to see and experience.
It's a staple of Nassau County and something from a bygone era. It's also something that people like myself find comfort in knowing that it will, hopefully, always be there, doing what they do.
213 Rt 106, Jericho, L.I., NY 11753
Find out more by calling 516-433-3360 or visit jerichocider.com