There's a unique, charming, and historic Sag Harbor home for sale. Maybe the best part, is that it comes with the pedigree of being the former home of Lieutenant Colonel John Hulbert. Lt. Hubert was a Revolutionary War hero who served in the 3rd New York Regiment. He built the house at 241 Main St. in the late 1700s. This is one of the coolest and most interesting real estate listings I've seen in a while. I mean, I love historic homes and this is why I follow the local real estate and housing market!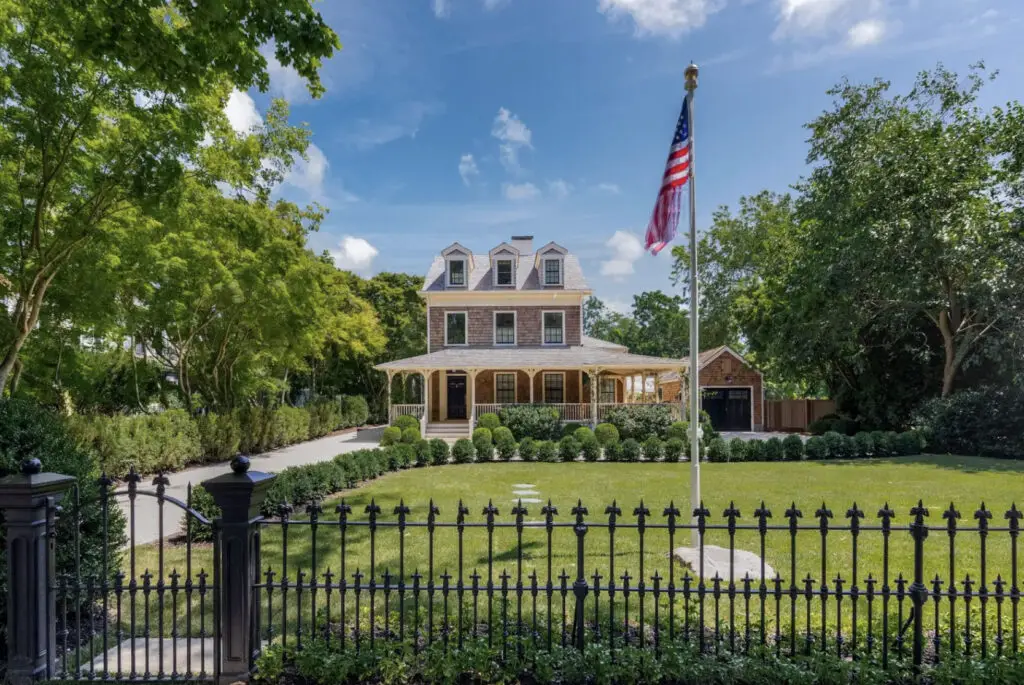 Hulbert, according to a plaque outside the home, led a militia that "designed and carried the first stars and stripes as their official flag during the Revolutionary War." (However, Bloomberg reports that the Suffolk County Historical Society, now home to that flag, says it's "believed to have been made" by Hulbert.). I mean, this really is one historic house, right??
This stunning 4,000 square foot centuries-old house is set on a 0.65-acre property and has been completely updated beautifully. There is a beautiful covered porch out front and glass doors leading to a bluestone patio outback. The large kitchen, lush garden, and 40-foot pool, hot tub, and outdoor fireplace make for an amazing space. Let alone the impressive 1,000 square foot guest house, too. This just may be worth a road trip to check this one out, hahaha.
Sag Harbor Home For Sale: Captains Row Compound
From the Sotheby's listing:
According to the National Register of Historic Places, this home was built by Lieutenant Colonel John Hulbert between 1780 and 1790. After centuries of transformations, a decade of approvals with the local boards, and more recently a collaboration with the best local contractors and designers, this Captain's House has arrived and become one of the premier properties in all of Sag Harbor Village.

As you enter off Main Street, this stately home is privately set back off the road boasting a large wraparound covered porch, three stories of living including multiple private deluxe bedroom suites, a dramatic great room and kitchen with huge center island. Glass doors take you to a lush back garden, giant Japanese maples, frame a full-size 40 foot gunite pool and hot tub, huge blue stone patios, outdoor fireplace, a large lawn and outdoor shower and so much more. A grand historic renovation, redesigned for modern living just a three minutes walk to Sag Harbors best shops and dining.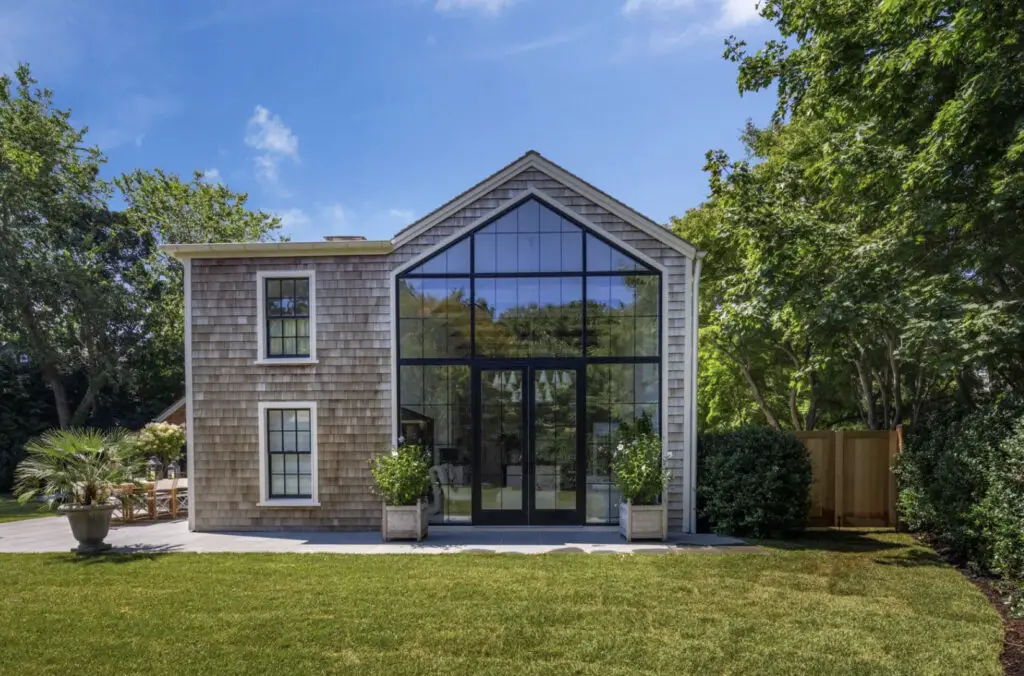 For More Information
This wonderful home is on the market for $11.5 million, according to the listing brokerage. The listing broker is Sotheby's Rylan Jacka. Call him at Mobile 516-702-5707 or Office 631-324-6000 to find out more or to check it out in person! If this isn't your style, there are all kinds of homes available in The Hamptons area!
Listing originally seen at: nypost.com, written by Jennifer Gould.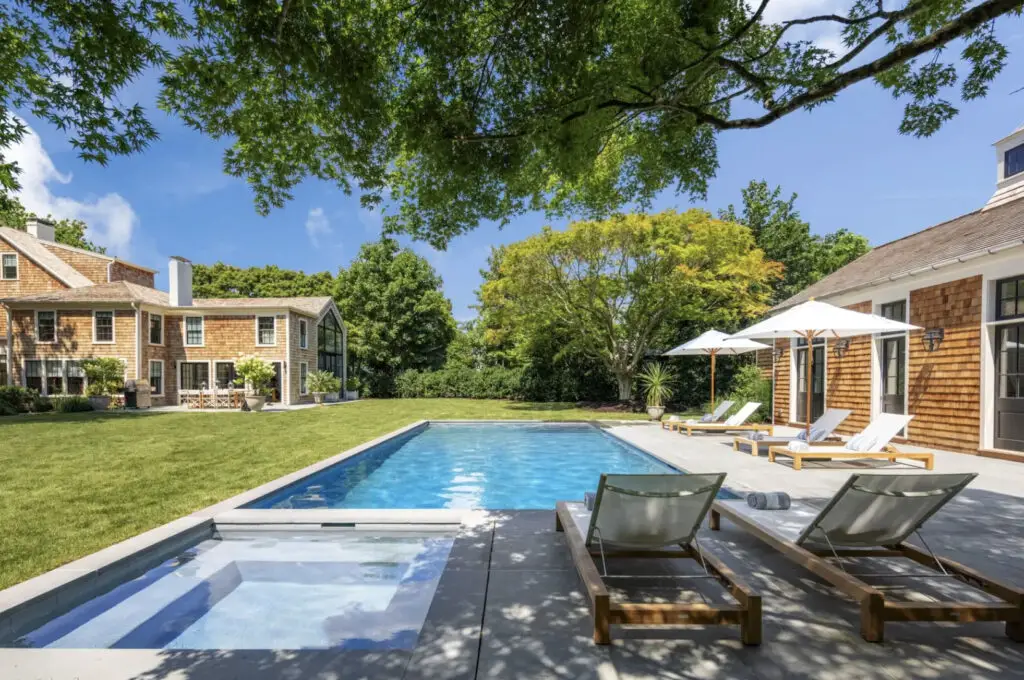 Things To See and Do on the South Fork
There are so many amazing houses for sale in the area…and for good reason! I always recommend seeing as much of the South Fork as possible!! 
The Hamptons and Montauk is a world-renowned beach resort destination for good reason! There is just so much to see, do, and enjoy! Here are just a few of them:
Check out this Guide to the Best Beaches in Montauk! Also, check out this Guide to The Hamptons best beaches!!
Check out some luxury homes in The Hamptons!
Maybe you will love it so much, you'll want to check out some Hamptons wedding venues!
Enjoy some of the world-class, amazing art in The Hamptons!
Check Out More Long Island Wine
When you're in Sag Harbor checking out homes for sale, you're so close to Long Island Wine Country! It's another great part of visiting the island. If you're in the mood for great wine, be sure to check out our Complete List of Long Island Wineries and Long Island Vineyards.
Check out the absolute best Long Island Wine Tours!
If you can't make it to a tour, why not do some wine tasting at home with Bedell Cellars!
I know you're getting hungry, so be sure to also check out the best wineries on Long Island for some great food!
While you're in the area, be sure to check out these 9 relaxing things to do in the North Fork!
When you're done with all of this wine drinking and relaxing, how about making it a weekend? Here are 10 great North Fork Long Island hotels to enjoy as well.
While You're Enjoying the Outdoors
Be sure to find out about more things to do on Long Island as well as more great spots to eat and drink and wonderful places to stay on Long Island!
Check out this guide to Long Island driving ranges, including this feature on the popular Heartland driving range! Go have fun at one of these great Long Island skate parks!
Make It A Weekend
The East End of Long Island is a really special spot. If you think you'd want to check it out and maybe even stay awhile…that wouldn't be such a terrible idea.
If you wanted to consider different options for staying on Long Island, be sure to check out these great places to stay in Montauk, 11 Hamptons hotels, 10 North Fork Long Island hotels, and this Guide to Sag Harbor hotels! Enjoy reading up on and hopefully exploring these wonderful Shelter Island hotels and let me know if you decide to make it a vacation!
More From The Long Island Local
Maybe grab a freshly brewed beer at these Long Island breweries!
The bounty of great food on Long Island seems endless! From great steakhouses on Long Island to great Shelter Island restaurants to Long Island lobster rolls and Long Island bagels, there's so much to enjoy. Check out this Huge List of Restaurants on the Water Long Island!!! How about 54 of the best tacos on Long Island!
And how about all the wonderful Wölffer Estate Vineyard events and tastings?! Or maybe check out some Long Island oyster farms! How about these guides to Long Island Coffee Shops and Long Island coffee roasters!! Check out these 16 Long Island Boardwalks! Take the ferry over and enjoy these Fire Island restaurants! Let's not forget about the best tacos on Long Island and these great Long Island pizza places either!!
Be sure to find out about more things to do on Long Island as well as more great spots to eat and drink! Maybe take a stroll in one of these amazing Long Island arboretums and gardens! There are even this great Long Island kayaks and paddleboard guide to exploring!