Home prices on Long Island are high, but so is Long Island rent. While people think of the area as the land of single-family homes, there are a number of people renting apartments, homes, and even basements on Long Island. So while home prices are important for most residents, Long Island rent rates are very important for approximately 20% of the population.
According to ApartmentGuide.com, California, New York, Massachusetts, and New Jersey held 48 of the 50 slots, with Florida's Miami Beach and Fort Lauderdale also making the cut. However, the interesting part of this list was that Long Island made up 20% of the top 30 locations! That's right. Six towns made the top 30 cut with another coming in at 37th on the list of 50.
I knew the area was expensive, but this kind of surprised me. It does make sense, though, given the high cost of homes, taxes, etc. It would have to translate to rent, too. And it does. Let's take a look at the top 50 highest-priced rental markets in the county right now.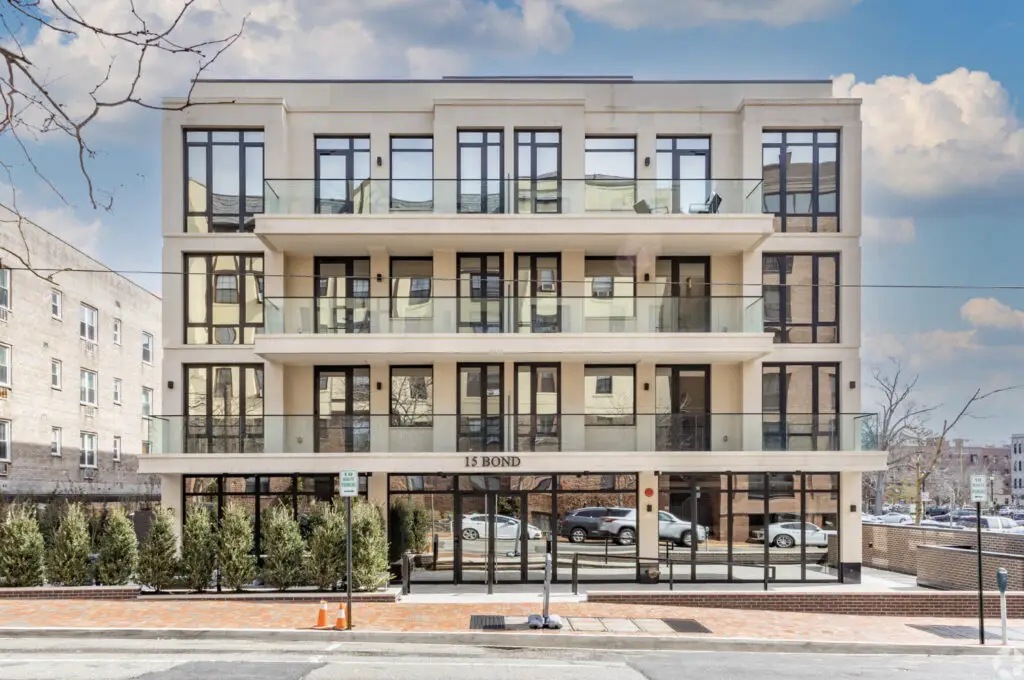 The Top 5 Most Expensive Towns
The top of the top 5 was dominated by California, with Manhattan coming in second. Here's the list of the top 5:
Culver City, Calif. was 1st with an average monthly one-bedroom rent of $5,207
Manhattan was 2nd with an average monthly rent of $4,510
Ventura, Calif. was 3rd with an average monthly rent of $4,341
Hollywood, Calif. was 4th with an average monthly rent of $4,167
Playa Vista, Calif. was 5th with an average monthly rent of $4,060.
Most Expensive Towns for Long Island Rent
Like I mentioned earlier, 6 of the top 30 and 7 of the top 37 towns are on Long Island. The most expensive Long Island rent was seen in the following towns:
Great Neck was 15th in the country with an average one-bedroom rent of $3,469 a month
Melville was 17th with an average monthly rent of $3,449
Glen Cove was 22nd with an average rent of $3,386
Huntington Station was 27th with an average rent of $3,272
Rockville Centre was 28th with an average rent of $3,244
Garden City was 30th with an average monthly rent of $3,220.
Smithtown was 37th with an average one-bedroom rent of $3,124.
Noticeably absent from the list are many affluent Gold Coast towns, as well as the North Fork, Shelter Island, The Hamptons, and Fire Island. I'm not really sure who these areas could be excluded given the rates that some of these places command just for the summer months alone. I can only assume they deemed these towns to have "insufficient inventory."

RELATED: Long Island real estate coverage by The Long Island Local.
Here's the stated methodology from Apartmentguide.com:
Rent prices are based on a rolling weighted average from Apartment Guide and Rent.com's multifamily rental property inventory as of August 2021. Our team uses a weighted average formula that more accurately represents price availability for each unit type and reduces the influence of seasonality on rent prices in specific markets.

We eliminated markets with insufficient inventory.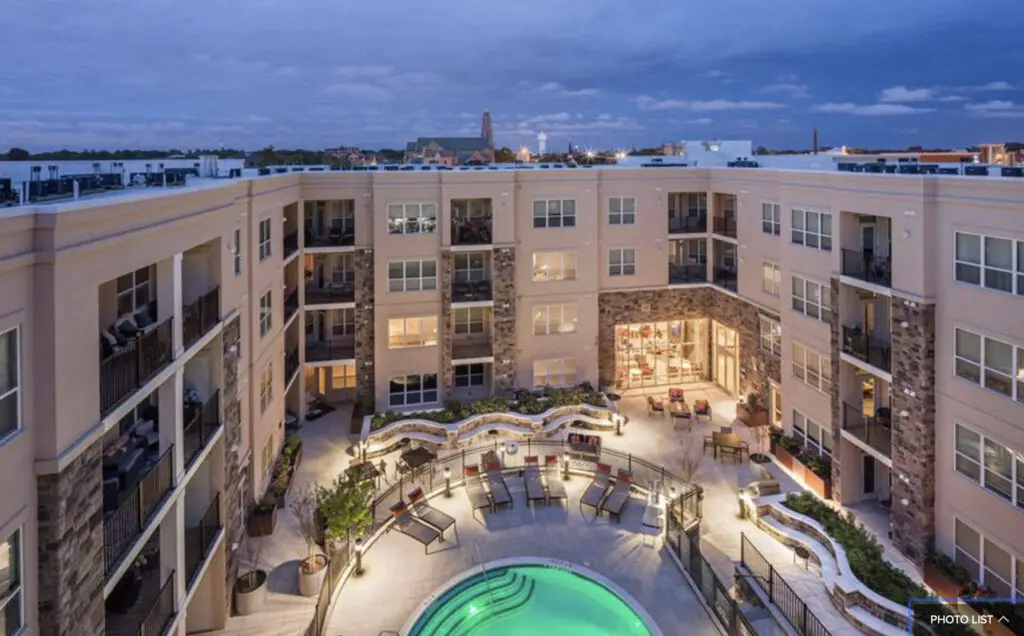 Overall Trends
There are some interesting trends seen in the country with the COVID-19 pandemic. People have been moving out or many cities since March 2020, and the trend seems to be continuing through the summer of 2021. No one can predict the future, but given the lingering concern of the virus, the newfound love of working from home, and the desire to be safe and reduce risk, this may be the trend for the foreseeable future. Only time will tell I suppose.
From David Winzelberg of Long Island Business News, from where the Local first read of this list:
Overall, the price of rent in the top 50 most expensive cities for renters has increased, according to the report from apartmentguide.com. However, in some major cities, there was a slight decrease in rental rates over the past year, marking a shift of renters leaving overly expensive city centers. The exodus first began in 2020 during the pandemic, as millions of renters left cities seeking less expensive places to live, with many ended up in surrounding suburbs and towns.

Spurred by health concerns, unemployment, and high cost, the ability to work from home was also a factor. The latest data shows that the trend is continuing, especially as the pandemic continues.
Things To See and Do on the South Fork
There are so many amazing houses for sale in the area…and for good reason! I always recommend seeing as much of the South Fork as possible!! 
The Hamptons and Montauk is a world-renowned beach resort destination for good reason! There is just so much to see, do, and enjoy! Here are just a few of them:
Check out this Guide to the Best Beaches in Montauk! Also, check out this Guide to The Hamptons best beaches!!
Check out some luxury homes in The Hamptons!
Maybe you will love it so much, you'll want to check out some Hamptons wedding venues!
Enjoy some of the world-class, amazing art in The Hamptons!
Check Out More Long Island Wine
When you're in Sag Harbor checking out homes for sale, you're so close to Long Island Wine Country! It's another great part of visiting the island. If you're in the mood for great wine, be sure to check out our Complete List of Long Island Wineries and Long Island Vineyards.
Check out the absolute best Long Island Wine Tours!
If you can't make it to a tour, why not do some wine tasting at home with Bedell Cellars!
I know you're getting hungry, so be sure to also check out the best wineries on Long Island for some great food!
While you're in the area, be sure to check out these 9 relaxing things to do in the North Fork!
When you're done with all of this wine drinking and relaxing, how about making it a weekend? Here are 10 great North Fork Long Island hotels to enjoy as well.
While You're Enjoying the Outdoors
Be sure to find out about more things to do on Long Island as well as more great spots to eat and drink and wonderful places to stay on Long Island!
Check out this guide to Long Island driving ranges, including this feature on the popular Heartland driving range! Go have fun at one of these great Long Island skate parks!
Make It A Weekend
The East End of Long Island is a really special spot. If you think you'd want to check it out and maybe even stay awhile…that wouldn't be such a terrible idea.
If you wanted to consider different options for staying on Long Island, be sure to check out these great places to stay in Montauk, 11 Hamptons hotels, 10 North Fork Long Island hotels, and this Guide to Sag Harbor hotels! Enjoy reading up on and hopefully exploring these wonderful Shelter Island hotels and let me know if you decide to make it a vacation!
More From The Long Island Local
Maybe grab a freshly brewed beer at these Long Island breweries!
The bounty of great food on Long Island seems endless! From great steakhouses on Long Island to great Shelter Island restaurants to Long Island lobster rolls and Long Island bagels, there's so much to enjoy. Check out this Huge List of Restaurants on the Water Long Island!!! How about 54 of the best tacos on Long Island!
And how about all the wonderful Wölffer Estate Vineyard events and tastings?! Or maybe check out some Long Island oyster farms! How about these guides to Long Island Coffee Shops and Long Island coffee roasters!! Check out these 16 Long Island Boardwalks! Take the ferry over and enjoy these Fire Island restaurants! Let's not forget about the best tacos on Long Island and these great Long Island pizza places either!!
Be sure to find out about more things to do on Long Island as well as more great spots to eat and drink! Maybe take a stroll in one of these amazing Long Island arboretums and gardens! There are even this great Long Island kayaks and paddleboard guide to exploring!