Claudio's on Main, formerly Claudio's Restaurant, is back and better than ever, just in time for the summer! The iconic restaurant is the original part of a wonderful and growing entertainment and eating complex right on the waterfront in Greenport village.
Claudio's restaurants specialize in American cuisine with an emphasis on fresh seafood in the New England coastal tradition. The focus is on quality fresh ingredients, generous portions, local wines, and warm hospitality.
The entire place just screams fun and waterfront. It's a complex that's right in the middle of the village of Greenport and offers up a seemingly perfect array of places to enjoy the setting and the views. My family and I have to make it hear, at least, a couple of times a summer. It's a must visit and a great experience.
In the long list of Greenport restaurants and my huge list of restaurants on the water Long Island, I highly recommend you visit, this is way up on that list with a doubt. Be sure to read down below about the really interesting history of the place.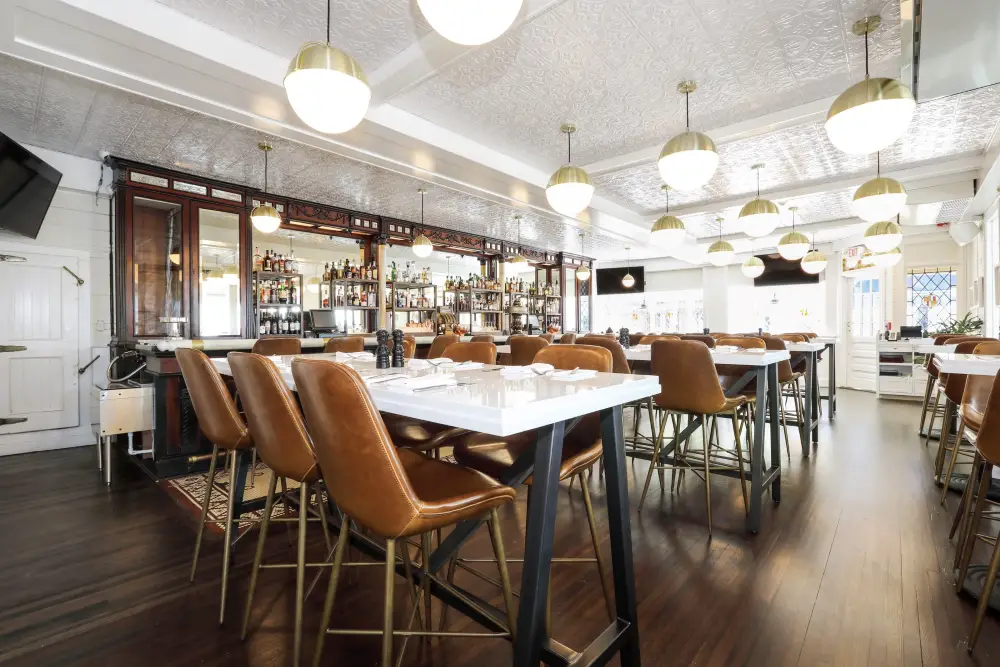 Claudio's Restaurant on Main
The restaurant has been renovated and improved inside and out! Some of these changes are big! How about for the first time in over 100 years, Claudio's restaurant on Main will have it's very own outdoor seating! Yes, there's a ton of out door space in the complex. To this point, that's been reserved for the other, more casual venues that are part of Claudio's. The new area just for Claudio's restaurant on Main will be a beautiful spot for up to 100 guests!
Claudio's History
Manuel Claudio fell in love with Greenport in 1854 when the ship he was working on docked in its beautiful harbor. Sixteen years later in 1870, Manuel permanently set foot ashore, never to sail again.
With the money he saved through his years at sea, he opened Claudio's Tavern, circa 1845. Throughout the years, the tavern underwent numerous changes. Claudio's was founded in 1870. In 1886, he oversaw the installation of a magnificent Victorian bar, still there today.
During Prohibition Claudio's became a fine dining restaurant on the ground floors with a lively upstairs bar for imbibing illegal spirits. These were brought in by bootleggers by boat, through hidden trap doors behind the bar, one of which still exists to this day.
In the late 1920s, Greenport became the mecca for the country's sailing forays in defense of The America's Cup. Around the walls of Claudio's hang photographs, along with artifacts including a piece of Commodore Vanderbilt's main mast from his successful sail in the 1930 Cup Race still hanging outside the restaurant.
Until the complex was sold in 2018, it had the great distinction of being considered the longest continuously family-owned eatery in the United States. The Claudio family is proud that the transfer to new ownership is to three Greenport loyalist families who have taken the helm of Claudio's, continuing their proud legacy.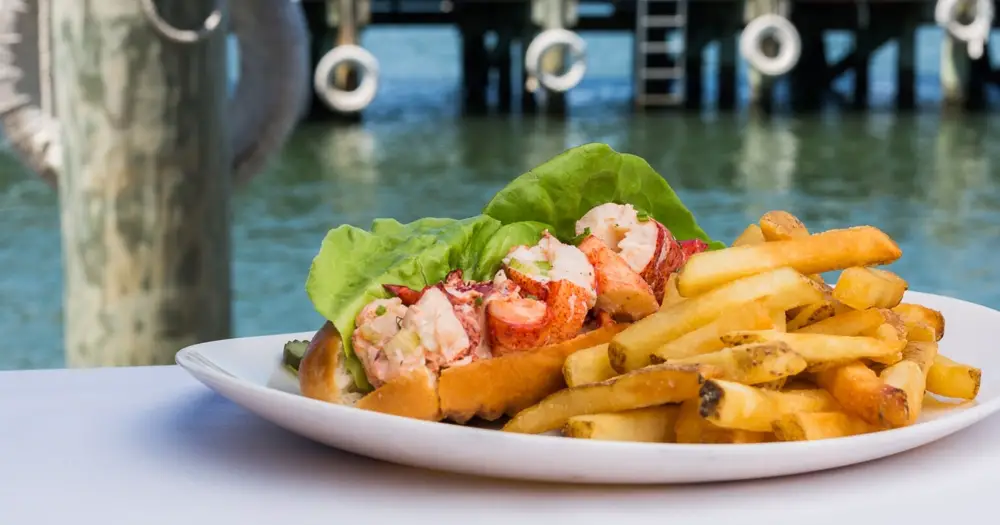 The Food
The menu is eclectic with old favorites and new. Local produce and fish are featured. I can see lobster rolls and classic three meat meatballs. A raw bar with North Fork Oysters. Pasta and sandwiches are represented, too. Fish is covered with fluke, bass, and scallop dishes as well as fish and chips made with Greenport Harbor porter! There's also chicken, filet mignon, and steak frites for all the beef-loving carnivores out there!
The Claudio's Complex
Located in the heart of Greenport, Claudio's is a premier waterfront property with 5 diverse restaurants, a marina that can accommodate boats up to 120 feet, retail and private parking to accommodate guests and visitors of Greenport Village. ​
The flagship Claudio's restaurant on Main is the latest spot to be reborn in this wonderful waterfront complex. Other Claudio's eateries include the following:
Claudio's Waterfront
Dockside dining and entertainment inside & out! This spot overlooks the water and has two harbor side bars. There's also live music on the wharf every weekend.
The menu features a lot of casual apps like wings, baked clams, jumbo pretzel, and spinach & artichoke dip. There's also raw and steamed shellfish to enjoy. Munch on sandwiches, salads, fried seafood bowls, and entrees like lobster mac or shrimp scampi. Great drinks including frozen margaritas and pina coladas, too!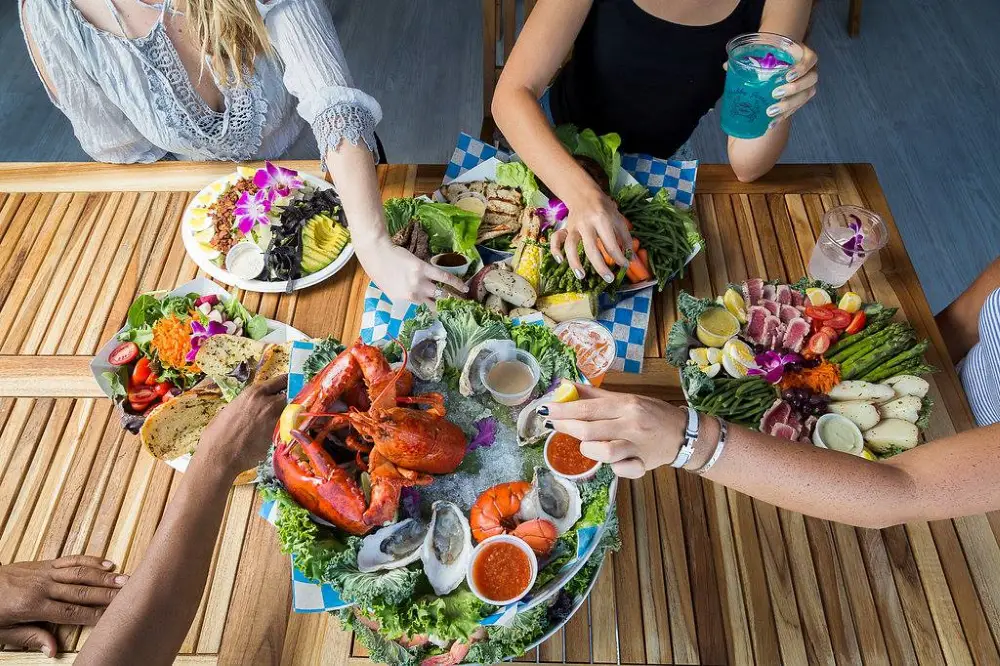 Crabby Jerry's
Crabby Jerry's is a very casual, quick-serve spot with a 300 square foot waterfront bar. The restaurant specializes in simple eats focusing on fun. Seafood is a must, with the Lobster Bash Special leading the way. Think a massive platter with two 1.5 pound lobsters, steam clams, mussel, shrimp, corn, and coleslaw. It's all about the outdoors, clambake-style!
Claudio's Garden
Another fun spot, set to open in June. This dockside cocktail garden offers up lounge seating and live music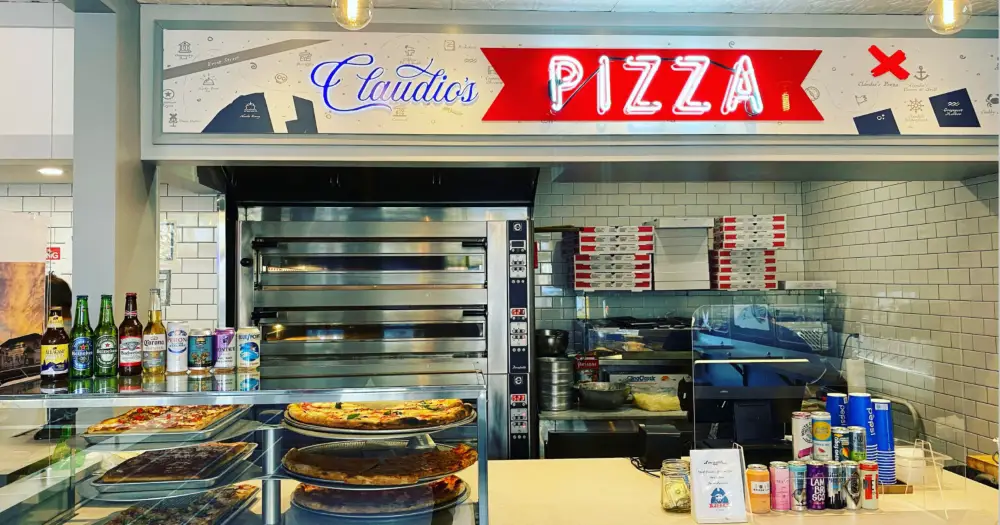 Claudio's Pizza
Claudio's pizza is a new addition, debuting earlier this spring. This NYC-style shop is all about the slice. From roni cups and upside down Sicilians. From marghertias and grandmas. There's even a vodka pie as well as a gluten-free vegan pie, too.
Parking & Docking
Since this is a pretty large waterfront complex, you have different ways to get there than most restaurants and bars out there! In addition to free parking lots for your car, Claudio's also offers parking, uh docking, for your boat! Contact the dock master for more information at [email protected] or call 631-398-4359. Water and electricity are available for an additional fee.
The new owners wanted to keep all that people know and love about Claudio's restaurant, but update it and upscale it a bit. The space is now much brighter, with a happy seafaring vibe that looks great! White walls, dark floors, brass fixtures, and good vibes abound. The second floor bar and lounge area showcases North Fork wines while sporting some fantastic waterfront views!
More Information
Claudio's restaurant on Main can be found at 111 Main Street, Greenport, L.I., NY 11944
Find out more by calling 631-477-0627 or by visiting claudios.com.
Check out Shelter Island
Shelter Island is…an island. One of the things that makes it so unique, peaceful, and quaint is that there are no bridges linking to the island. Shelter Island is only accessible by the Shelter Island Ferry. The North Ferry connects to Greenport on the North Fork. The South Ferry connects to North Haven on the South Fork.
Find out more about Shelter Island, it's different towns and more by checking out this page that includes a handy Shelter Island Map!!
Explore Long Island Wine
While you're in Greenport, you're so close to Long Island Wine Country! It's another great part of visiting the island. If you're in the mood for great wine, be sure to check out our Complete List of Long Island Wineries and Long Island Vineyards.
Check out the absolute best Long Island Wine Tours!
If you can't make it to a tour, why not do some wine tasting at home with Bedell Cellars!
I know you're getting hungry, so be sure to also check out the best wineries on Long Island for some great food!
While you're in the area, be sure to check out these 9 relaxing things to do in the North Fork!
When you're done with all of this wine drinking and relaxing, how about making it a weekend? Here are 10 great North Fork Long Island hotels to enjoy as well.
Make It A Weekend
The East End of Long Island is a really special spot. If you think you'd want to check it out and maybe even stay a while…that wouldn't be such a terrible idea.
If you wanted to consider different options for staying on Long Island, be sure to check out these great places to stay in Montauk, 10 Hamptons hotels, 10 North Fork Long Island hotels, and this Guide to Sag Harbor hotels! Enjoy reading up on and hopefully exploring these wonderful Shelter Island hotels and let me know if you decide to make it a vacation!
More From The Long Island Local
Maybe grab a freshly brewed beer at these Long Island breweries and when you've had your fill of vino!
The bounty of great food on Long Island seems endless! From great steakhouses on Long Island to great Shelter Island restaurants to Long Island lobster rolls and Long Island bagels, there's so much to enjoy. And how about all the wonderful Wölffer Estate Vineyard events and tastings?! Or maybe check out some Long Island oyster farms!
Be sure to find out about more things to do on Long Island as well as more great spots to eat and drink!