So far, 2021 is going to be seeing some pretty significant changes in our beloved North Fork wineries. Vineyards and their ownership is always evolving. Sure, many of these properties are owned for decades, but there comes a time when the owner just wants to pass all of that hard work and responsibility over to someone else. There could be any number of reasons for this, but time and time again, the market has proven to be an attractive one.
There always seem to be a new crop of buyers ready, willing, and able to take over wineries and put their personal stamps on them. This is very good and healthy for the region as it shows that the region is stable and one where people want to be and invest heavily. It's also good for us, the customers, to get some new blood, some new wines, and some new places to go and enjoy.
2021 Changes and Proposed Changes
Here's a list so far of all the changes that will be coming to the area in 2021. The list may be growing as the year passes, as you can see later on down the article.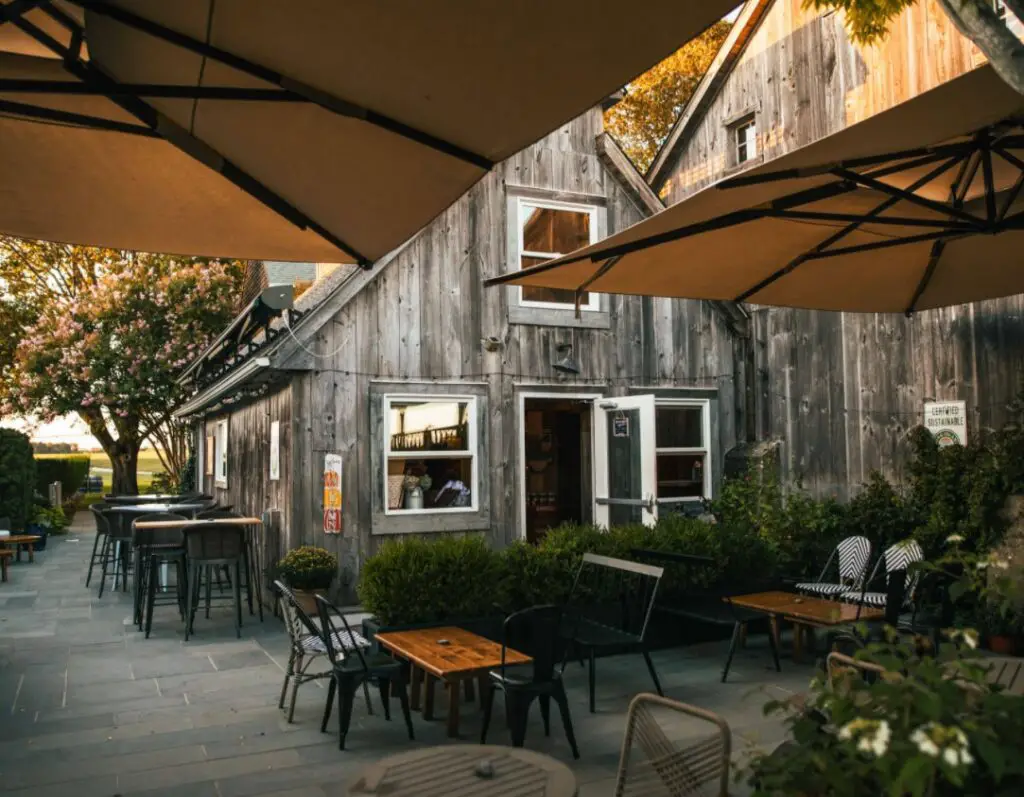 Shinn Estate becomes Rose Hill Vineyards
In 2017, Randy Frankel purchased a vineyard on his first trip to the area. I guess you could say it was love at first site. Since then, he's run the Shinn Estate Vineyard, producing high quality, sustainable wines. This time, the name changed but the owner stayed the same.
The vineyard unveiled its new name—Rose Hill Vineyards—on April 15. The Farmhouse Inn, a beautifully rustic four-guestroom bed and breakfast, will now be called the Rose Hill Inn. The winery will also look to expand its footprint in the future, adding acreage and plantings.
Randy Frankel, a former Wall Street financier, in 2019 joined the owners of the Menhaden in Greenport to purchase the wonderful, rose'-only, Croteaux Vineyards.
2000 Oregon Road, Mattituck NY
Find out more by visiting rosehill-vineyards.com or by calling 631-804-0367.
Laurel Lake Vineyards to be Ev&Em
Laurel Lake Vineyards will soon be re-named Ev&Em. Dan Abrams, A TV newsman and legal correspondent for ABC News, purchased the 41-acre Main Road property. He is renaming it Ev&Em, after his two children, Everett and Emilia with the hopes of turning this into a long-time family business. The goal is to turn the property into a high-end, luxury brand, with improved facilities and wine quality.
3165 Main Rd, Laurel, L.I.,NY 11948
Find out more by visiting Laurel Lake at llwines.com or by calling 631-298-1420.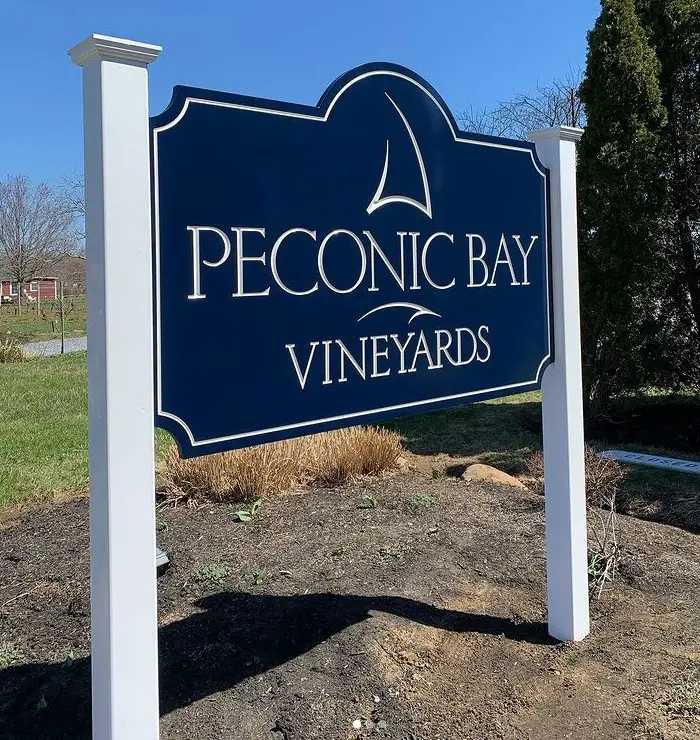 Peconic Bay Winery becomes Peconic Bay Vineyards
Peconic Bay Vineyards is owned and operated by the Soloviev family. At the helm of the operation is owner Stacey Soloviev, General Manager Ken Cereola and Winemaker Greg Gove. Their mission is to offer a complete experience to their guests with an educational approach being the driving force. From the farm to the cellar to the winery, attention to detail, quality and exceptional hospitality is their focus. They practice sustainable farming techniques and thrive to be good stewards of the land on the North Fork.
Peconic Bay Vineyards is opening their new tasting room for this first time this May 1st!
The Soloviev family have purchased a number of farms on the North Fork in recent years. Mr. Soloviev, also bought the former Davis Peach Farm in Wading River in 2016 and currently operates it as Hayden's Orchard, named after his son. He bought three vineyards along the North Fork the following year. They also own and operate Santa's Christmas Tree Farm and have, in recent weeks, purchased historic The Chequit Inn on Shelter Island.
31320 Main Rd Cutchogue, L.I., NY 11935
Find out more by visiting pbvineyards.com.
Dilberto Winery to be TerraVite North Fork Winery & Vineyard
Diliberto Winery was sold to Greg and Jacqui Goodale, a pair of Riverhead natives who hope to transform the property while honoring its roots and former owner.
Goodale said that the new name will be Terra Vite North Fork Winery & Vineyard, which translates to 'earth' and 'vine' in Italian.
The property features two acres of planted vines, a tasting room and home.
250 Manor Ln, Jamesport, L.I., NY 11901
Find out more by visiting terravitevineyard.com or by calling 631-722-3416.
Recent Changes to Other North Fork Wineries
2021 is not the only year for change. Recent years has also brought some ownership and names changes to our island. Here are some of the other changes to North Fork wineries.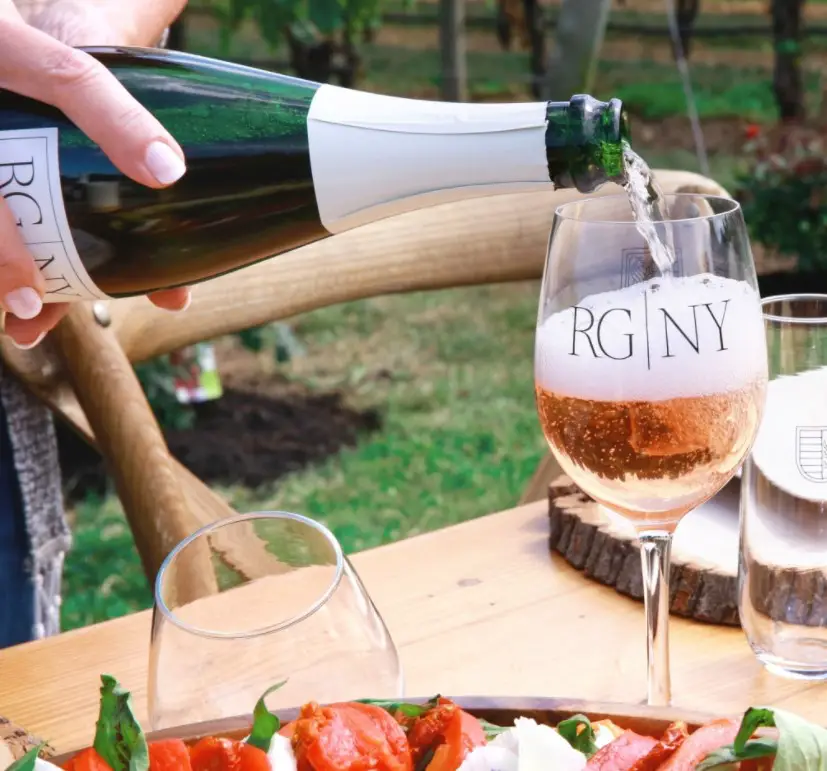 Martha Clara changed to RGNY
Martha Clara Vineyards in Riverhead became RGNY as the Rivero-González family rebranded the North Fork vineyards and winery.
Robert Entenmann first planted vines on the Sound Avenue property in 1995 and named the vineyard after his mother, Martha Clara. The business grew into a popular winery with regular arts shows, private events and live music.
The 110-acres – including the vineyard, winery and adjacent Big-E Farm – sold last year for $15 million to the Rivero-González family. They have been in wine production in Parras, Coahuila Mexico for sixteen years.
6025 Sound Avenue, Riverhead, L.I., NY 11901
Find out more by visiting rgnywine.com or by calling 631-298-0075.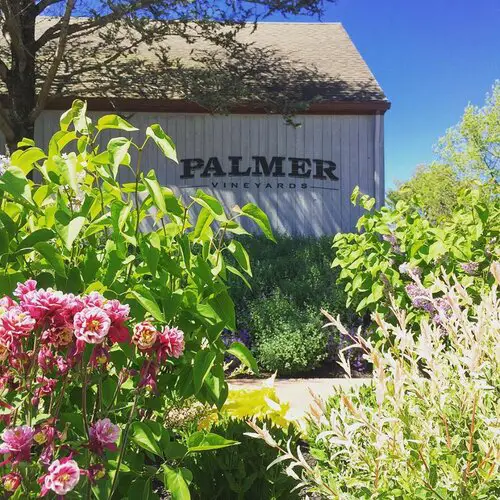 Palmer Vineyards Purchased by Paumanok
Paumanok and Palmer vineyards are two of the North Fork's oldest wineries, each having been founded in Aquebogue in 1983.
The Massoud family, owners of Paumanok since its inception, has agreed to purchase Palmer's 60-acre vineyard, winery and inventory. The sale, expected to close August 1, will also include the Palmer brand, which will continue under the stewardship of an integrated team of Paumanok and Palmer staffers.
5120 Sound Ave, Riverhead, L.I., NY 11901
Find out more by visiting palmervineyards.com or by calling 631-722-9463.
Possible Changes to Come
Several other North Fork wineries are listed for sale including Bedell Cellars, Vineyard 48 and a portion of Castello di Borghese.
Other wineries have kept the names of their previous owners after a sale in the past, including Lenz Winery and Bedell Cellars.
More Long Island Wine
If you're in the mood for great wine, be sure to check out our Complete List of Long Island Wineries and Long Island Vineyards.
Check out the absolute best Long Island Wine Tours!
If you can't make it to a tour, why not do some wine tasting at home with Bedell Cellars!
I know you're getting hungry, so be sure to also check out the best wineries on Long Island for some great food!
While you're in the area, be sure to check out these 9 relaxing things to do in the North Fork!
When you're done with all of this wine drinking and relaxing, how about making it a weekend? Here are 10 great North Fork Long Island hotels to enjoy as well.
More From The Long Island Local
Maybe grab a freshly brewed beer at these Long Island breweries and when you've had your fill of vino!
The bounty of great food on Long Island seems endless! From great steakhouses on Long Island to great Greenport restaurants to Long Island lobster rolls, there's so much to enjoy. And how about all the wonderful restaurants on the water Long Island?! Or maybe check out some Long Island oyster farms!
Be sure to find out about more things to do on Long Island as well as more great spots to eat and drink and wonderful places to stay on Long Island!