Did you know that 2021 is an important year for The Clam Bar Amagansett roadside seafood shack? Well, it is. It's the 40th anniversary season for the shack. For 40 years this lovely eatery has been feeding us succulent lobster rolls and other delicious seafood dishes. Some of you might even take seeing Clam Bar open its window as a sign that those warm summer days are close.
Whether you are on the way to the beach or coming back from it, the roadside shack will make sure you don't stay hungry for long and will do so splendidly with their freshest meals and friendly staff.
After you visit The Clam Bar Amagansett, be sure to visit Duryea's Montauk spot, too!! Then, check out this post with more great Long Island lobster rolls to enjoy!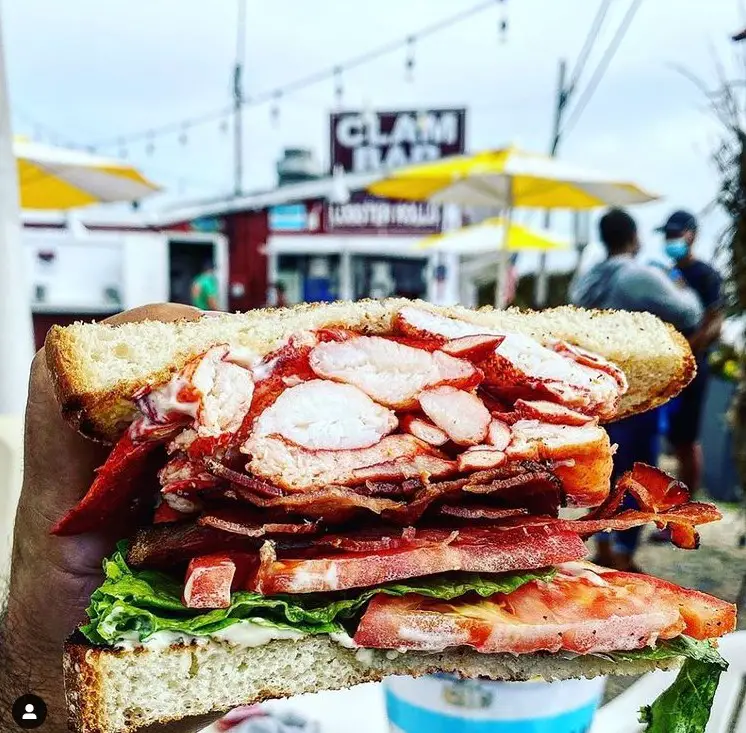 Lobster Roll
The Clam Bar Amagansett has both cold and hot lobster rolls because they know that people have different preferences and want to see everyone happy. And boy, do you feel happy after eating one of their sandwiches!
The Connecticut-style lobster roll is simply a piece of art – big chunks of meat warmed in butter put on a perfectly toasted bun and served with a slice of lemon and melted butter. The crispiness of the bread and the sweet buttery taste of lobster come together beautifully. The whole roll tastes so good it might make you cry.
Their lobster salad roll, a.k.a Maine-style roll, is just as good. Even though you can definitely notice the mayo and celery, they are only there to accentuate the richness of lobster meat and the smoothness of the potato bun. It looks gorgeous, it smells heavenly, and it tastes amazing!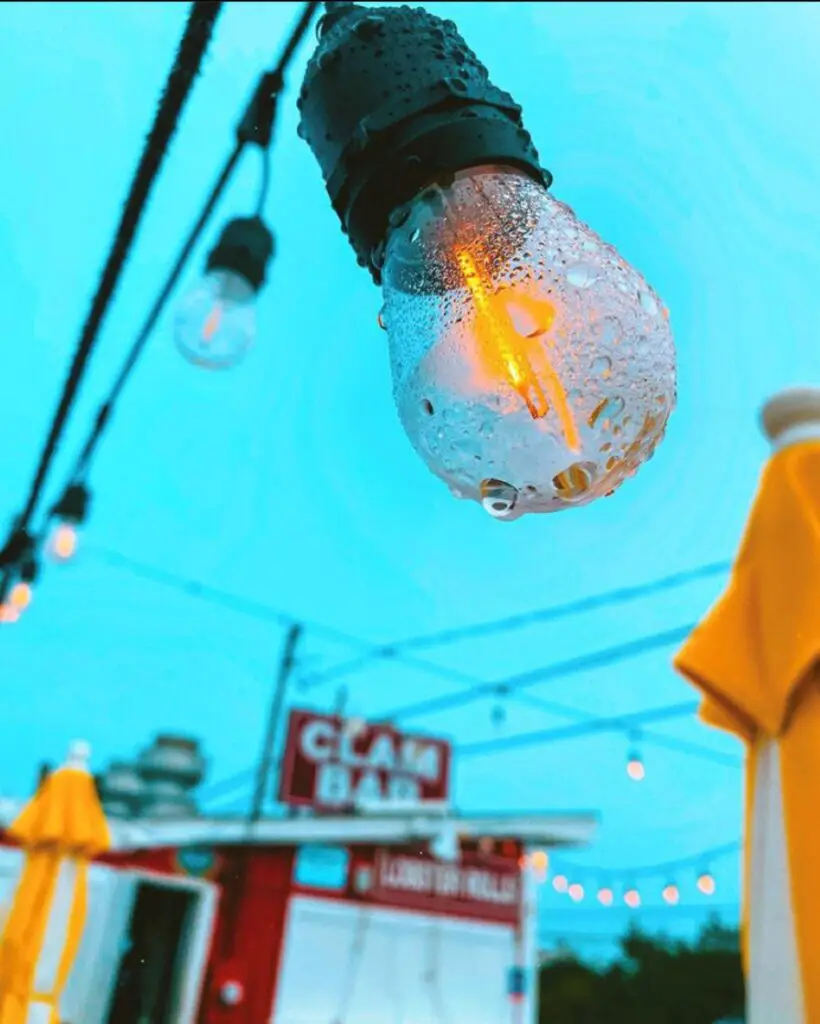 The Menu
In your mind, the roadside shack vibe and outdoor picnic tables probably associate with quick-to-make and easy-to-eat sandwiches or burgers. And the Clam Bar doesn't help the impression as it looks pretty simple and humble, but the saying "Don't judge the book by its cover" totally applies to the eatery. At Clam Bar Amagansett, the menu is extensive and has something for everyone.
So while Clam Bar should be your go-to place when you want to grab a quick bite, it doesn't mean you can't get a proper dinner here. There are New England and Manhattan clam chowder, mussels, fried calamari, jumbo shrimp cocktail, fresh grilled tuna, salmon, and more. The shack also has a fine selection of beers and wine. You can even get a dessert – their key lime pie deserves an award – to make it a 3-course dinner.
Clam Bar Amagansett Operating Hours
For the Clam Bar in Amagansett, the summer of 2021 has already started. The seaside snack bar offers you the warmth of their company, the joy of their food, and happy vibes every day from 11:30 a.m. to 6 p.m.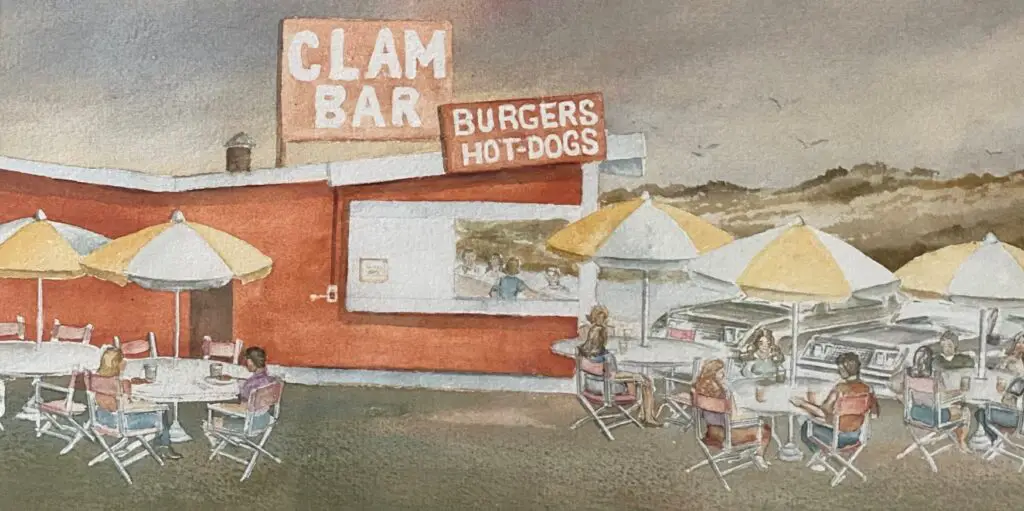 Gift Cards & Merchandise
A restaurant gift card is an excellent present because of its versatility. Need a gift for a colleague? For an acquaintance's birthday? For your cousin's graduation? Get them the Clam Bar gift card; if they enjoy food, they'll be happy with your present. The Clam Bar at Napeague sells gift cards with amounts from $25 to $200, and you can customize the card amount. The recipient of your gift has a year to use their card, and the countdown starts from the day you bought it.
The shack also sells its merchandise that can also make a great present if the person you are giving it to loves Clam Bar's food. And there are quite a few items to purchase – baseball caps, beer koozies, plastic tumblers, posters, towels, and bumper stickers. You can find the prices and order them from here (scroll down to the bottom of the page).
2025 Montauk Highway, Amagansett, L.I., NY 11930
To find out more, visit clambarhamptons.com or call 631-267-6348.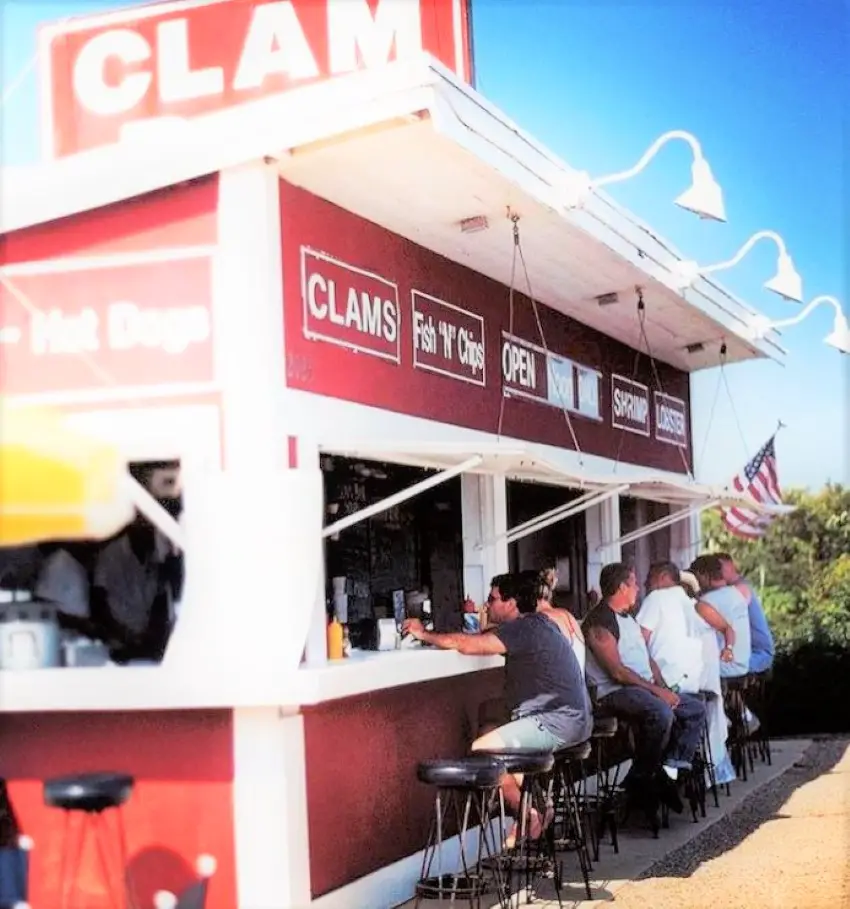 More From The Long Island Local
The bounty of great food on Long Island seems endless! From great steakhouses on Long Island to great Greenport restaurants, there's so much to enjoy. And how about all the wonderful restaurants on the water Long Island?! Or maybe check out some Long Island oyster farms!
Be sure to find out about more things to do on Long Island as well as more great spots to eat and drink and wonderful places to stay on Long Island!