Looking for great Greek food and products…look no further than the Marketa at Herb and Olive Manhasset!! This great little spot on Plandome Road in downtown Manhasset has everything you need. And a lot that you never knew you wanted! It's a wonderful hybrid spot, featuring a restaurant as well as a market!
The food culture of the Mediterranean is rooted in an archipelago of magical vistas but rocky soil. People that could grow little more than herbs and olives build ships to trade what little their soil brought forth.  These herbs and olives were used in food, medicine, ritual and cosmetics. A network of Hellenic trading nodes were created across the Mediterranean and beyond.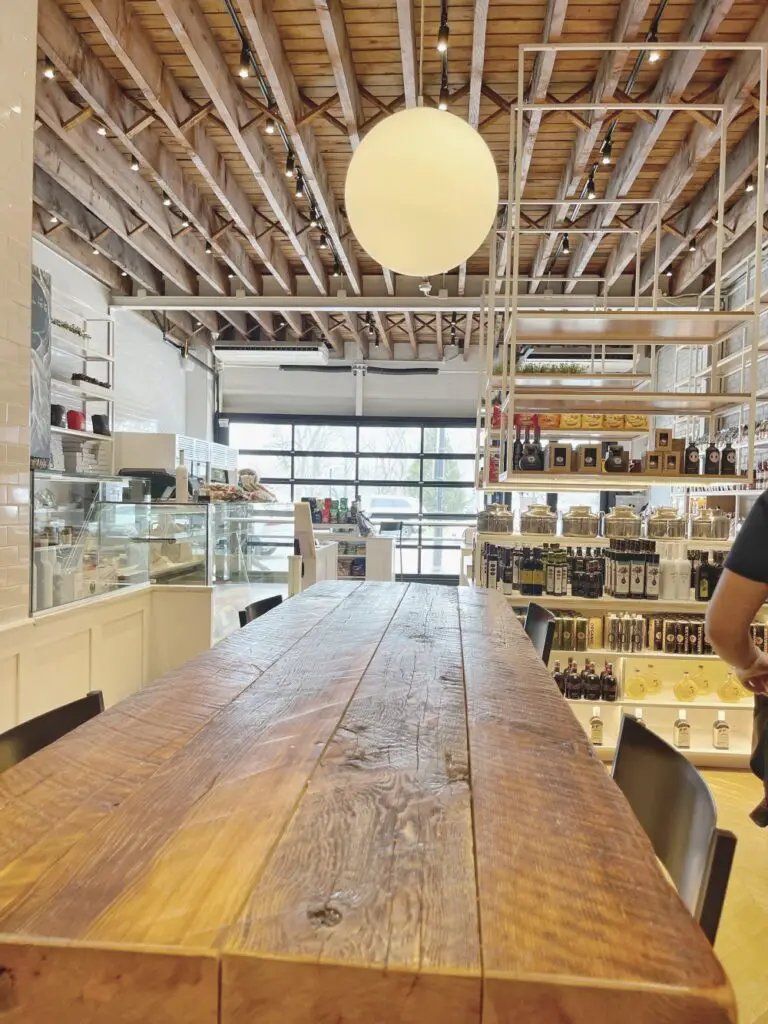 Herb and Olive Manhasset
This is where Herb & Olive Marketa comes in. The spirit of these ancient trade routes lives on in the prominence of herbs and olives in contemporary Mediterranean cuisine.  Herb & Olive work with their partners to bring you artisanal products that are true to the gastronomic traditions of these lands. The market, restaurant, and catering operations make this a go-to spot for all things Hellenic!!
RELATED: Be sure to check out the Reel I created at instagram.com/thelongislandlocal by clicking here.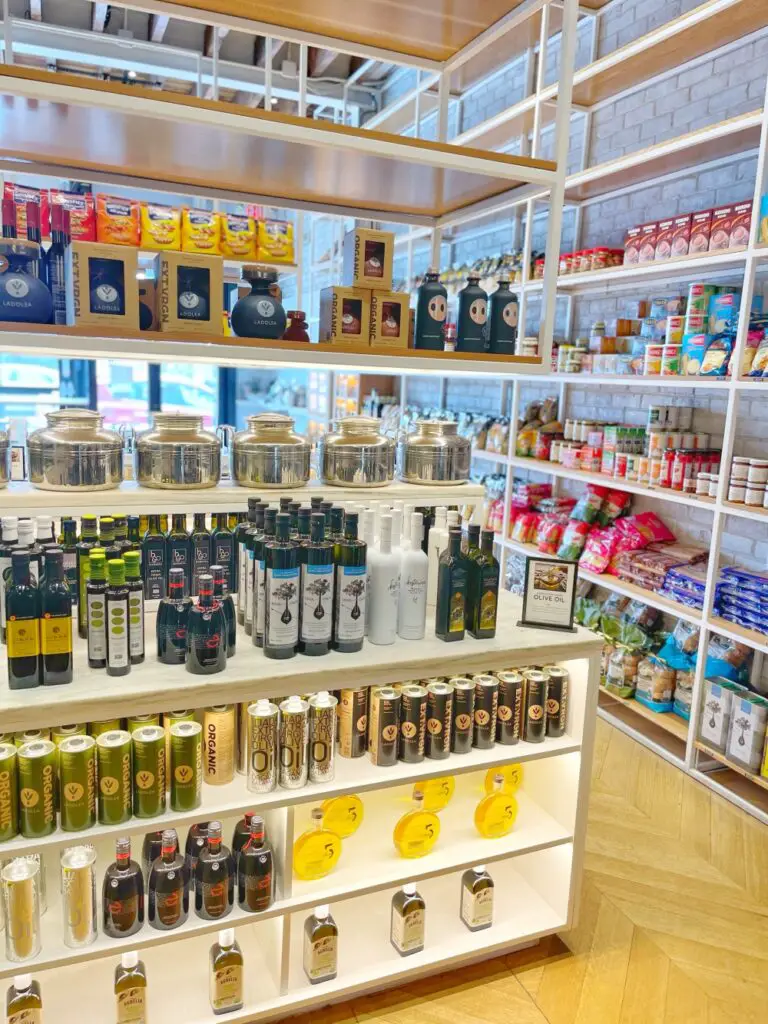 The Market
If you are entering from Plandome Road, you experience their great little market first. High shelves, bright and feel good vibes, and a very airy feel. This is a perfect destination for those seeking top notch goodies from Greece, Spain, Italy, and other Mediterranean countries. From pasta to nuts to spices, as well as wines and olive oils…the selection was great. They had just enough variety of the things you want that you know you were coming home with fine products.
You can even do some online shopping if you can't make it to Manhasset soon.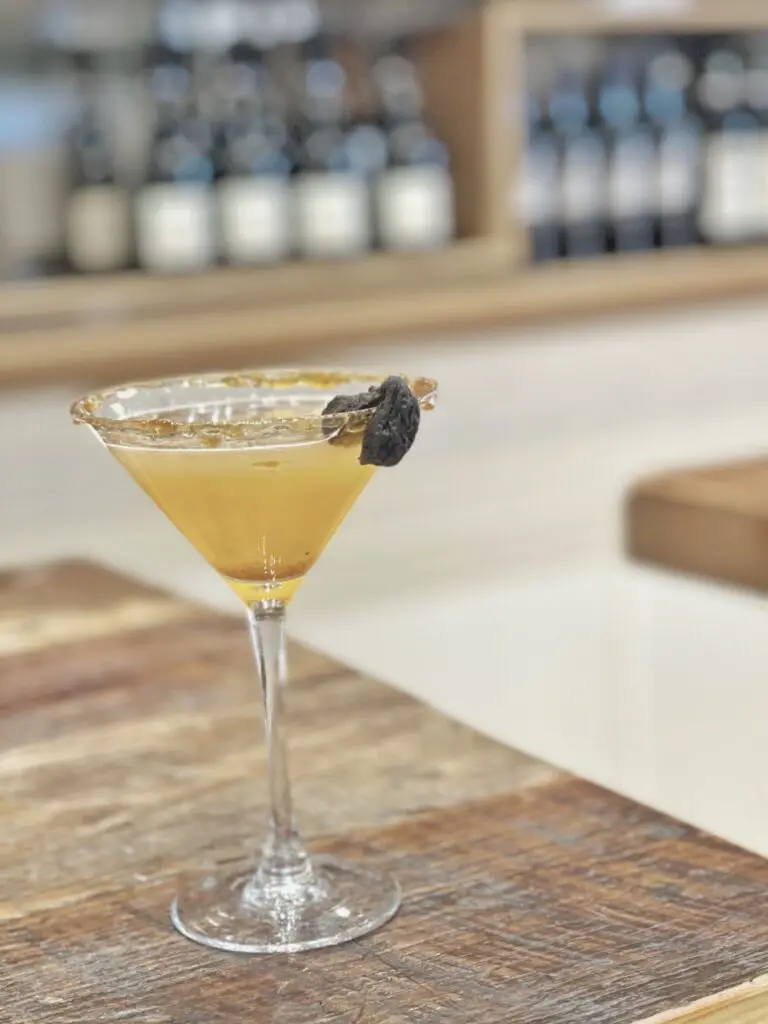 The Restaurant
The restaurant is neatly tucked away behind the market like a hidden gem. Rustic wood tables, with some long communal high tops, set the tone. The menus are edited, but offer variety. You can tell from the start this is a place that's all about smaller plates and lighter fare.
Their trio of dips include excellent Tzatziki, a light and sweet eggplant (Melitzana), and wonderful Fava bean. We asked for skordalia (garlic mashed potatoes) even though it wasn't on the menu. We were pleasantly surprised that they had an excellent warm version on offer! A ton of perfectly grilled pita squares were the ideal pairing! We also enjoyed a lovely Horiatiki salad ("real Greek" with no lettuce) to start.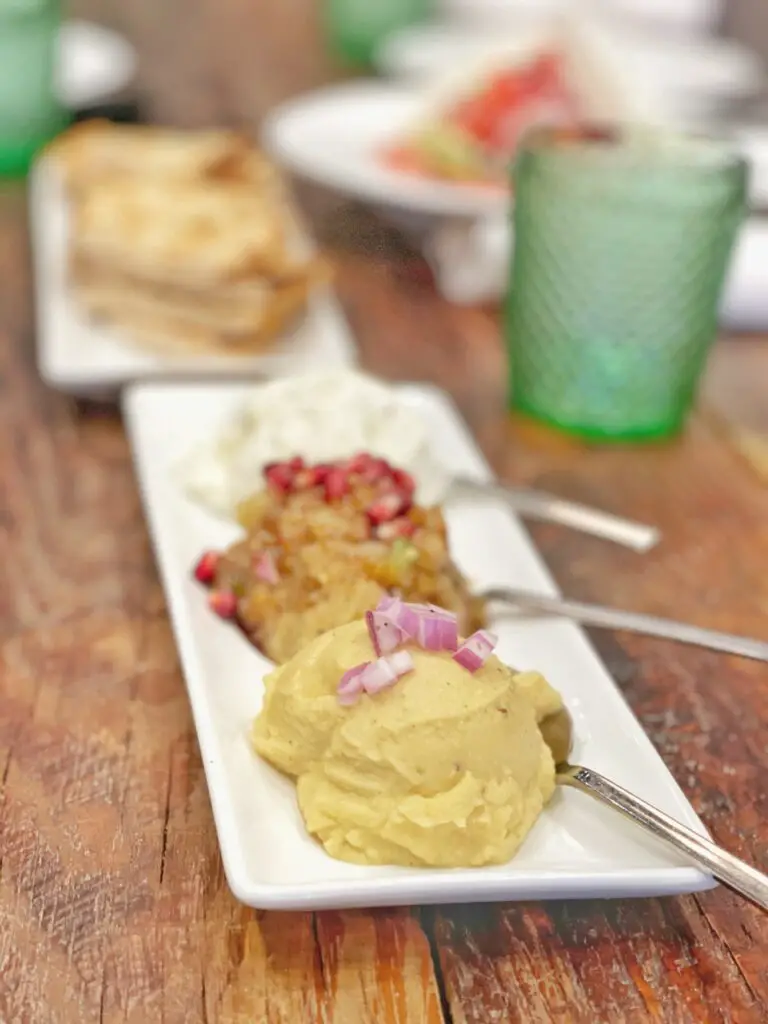 The adults then tucked into so very bright and fresh sandwiches for lunch…shrimp, grilled chicken (souvlaki style), and falafel. Very nice, great size, with fresh veggies and tasty seasoned fries. We enjoyed a wonderful fig martini (with fig juice plus a rim of fig jam) as well as some delicious Greek wines. Very nice pairings for sure.
While the kids normally do enjoy Greek food, the lure of the Kids Menu was too great. They enjoyed really nicely done beef sliders, mac n' cheese, and grilled cheese. Very easy, paired with some lemon Greek sodas.
While we were pretty full, we had to have a sweet to end the day. The Greek yogurt with sour cherry preserve was perhaps one of the best desserts I have ever eaten. Literally. It's amazing. I finished the meal off with an ultra-thick Greek coffee…you could eat that stuff! LOL! The sweet and savory goods, along with the cheese at the market was a must on the way out!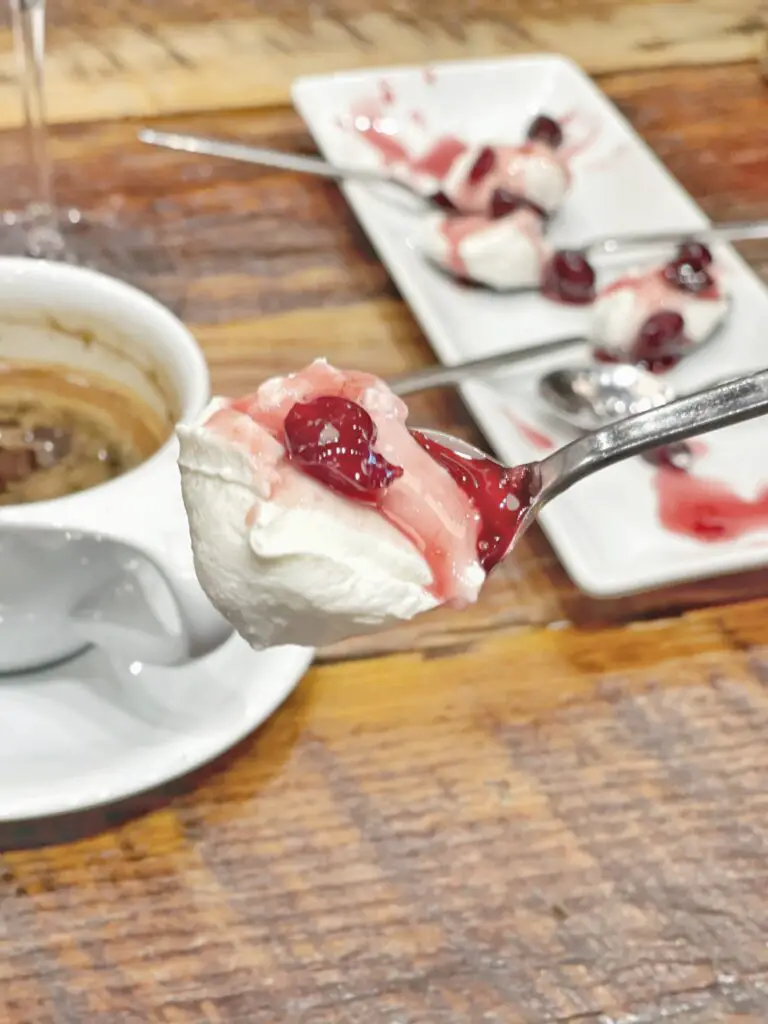 Ingredients Driven
The lovely and friendly owner of Herb and Olive Manhasset was kind enough to come over and check on us. She was very gracious and offered us some great information about her place. For one, she really tries to use much of the products you can purchase at the market. I thought that was awesome. If you love what you just enjoyed…go take some home with you!! She also loves using local ingredients when possible. I came away with a real feeling that she had tremendous love and passion for her cooking and craft. It was nice to see.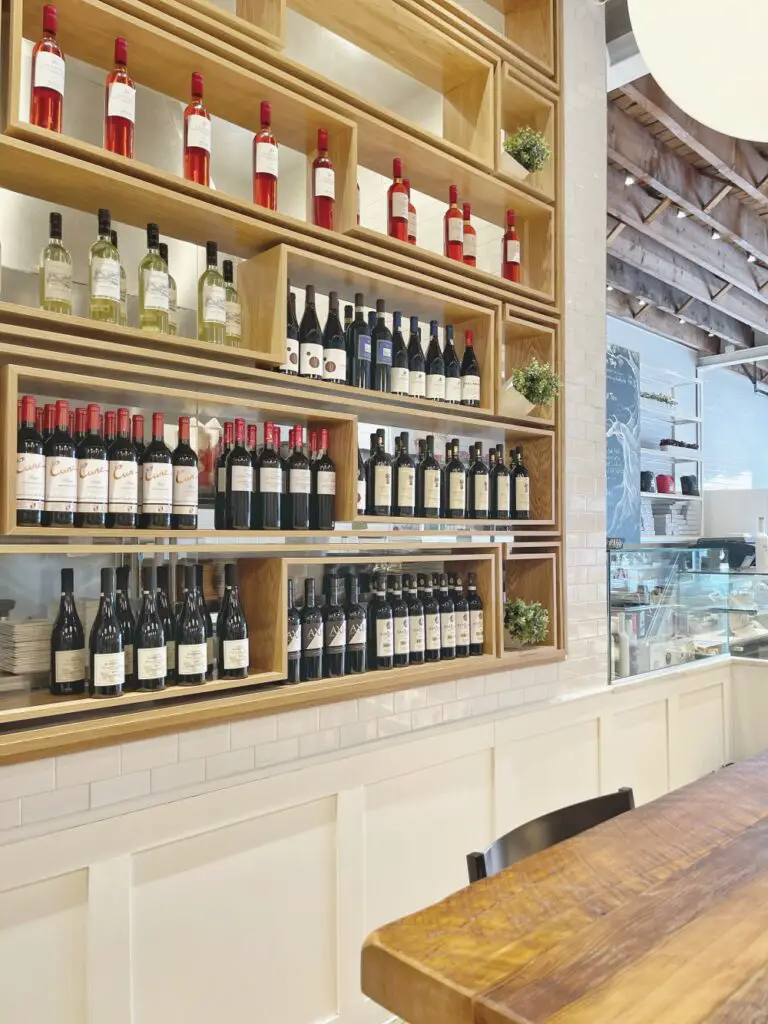 More From The Long Island Local
The bounty of great food on Long Island seems endless! From great steakhouses on Long Island to great Greenport restaurants, there's so much to enjoy. And how about all the wonderful restaurants on the water Long Island?! Or maybe check out some Long Island oyster farms! You know you love Long Island lobster rolls, too!
Be sure to find out about more things to do on Long Island as well as more great spots to eat and drink and wonderful places to stay on Long Island!