The good folks over at Edible East End are reporting that the renowned, and some would say best restaurant on Long Island, North Fork Table & Inn has been sold. Lucky for all the fans of the inn and eatery, it's not REALLY closing up shop, it's just getting some new owners.

John Fraser & His Group
When North Fork Table & Inn reopens in the spring in the heart of the North Fork wineries, it will be under new ownership, including Michelin-starred chef, John Fraser, his Manhattan-based hospitality group, JF Restaurants, and unnamed local investors. Chef John Fraser is the accomplished restaurateur behind Manhattan's NIX and The Loyal. JF Restaurants also operates collaboratively as Food and Beverage Partner to The Times Square EDITION Hotel and the Metropolitan Museum Dining Room.
This is a very welcome surprise for all that are fans of this great place. Food truck and all will reportedly still be around, embodying the very best of what the beautiful North Fork, north fork wineries and all it's rural amazingness has to offer. The North Fork is about farms, food, and family…and there's no better showplaces than the this one!!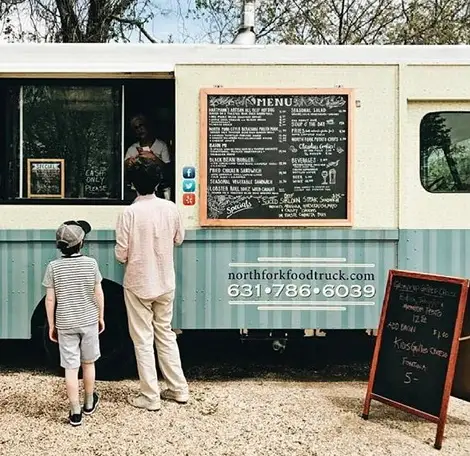 The Gang's All Here
And there's more good news to share!! Claudia Fleming, who co-founded the place with her late husband, will remain on as the restaurant's pastry chef. Executive chef Brian Wilson will also remain in his role, as well.
A new and hopefully even more impressive future is ahead for everyone involved and for all of us on Long Island that admire what this great place has to offer. So this spring, get out to those north fork wineries, drink up, have a great meal, then spend the night at the inn!
Best of luck to all in 2020 and far beyond! Can't wait to check the new digs out. It will be great to have this back among the best Long Island hotels again. Man, I do hope the food truck sticks around.